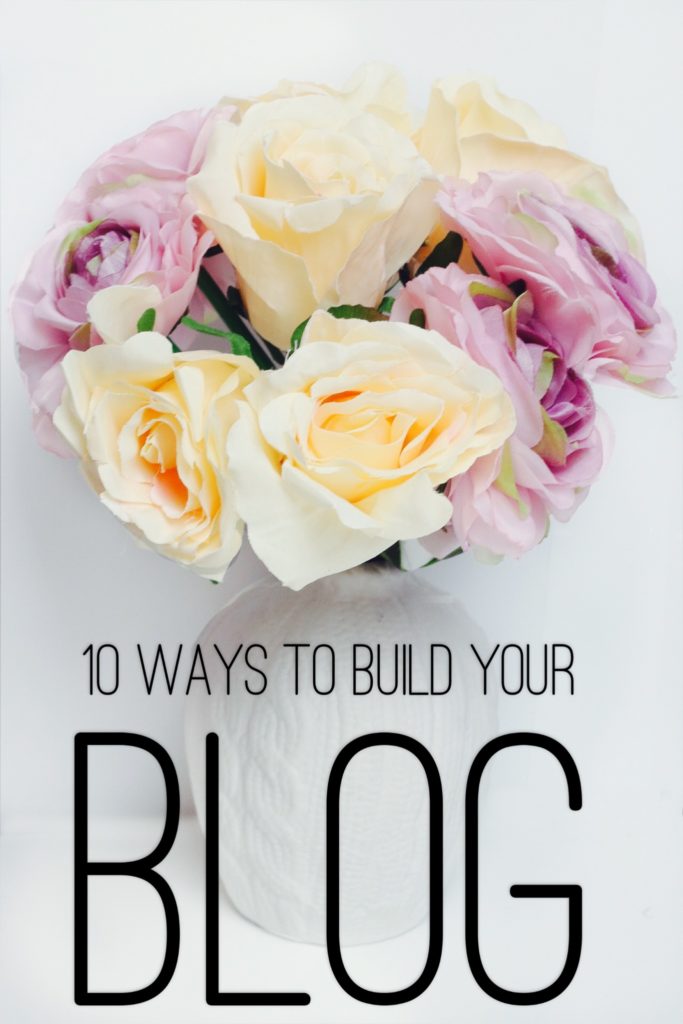 As bloggers, we all desire to have a following that's interested in what we have to say and engages with our content. I know that the more engaged my audience is and the more they interact with my blog, the more likely they are to stick around as a follower and share my content. We all know that growing a loyal audience is essential, but the hangup isn't in the why; it's in the how. So today I'm sharing 10 easy ways that I've found helpful for growing my blog tribe.
Create content that people can share
One of the best ways to drive traffic to your blog is to actually create content that makes people want to share it. Sharing a solution to a problem, a great story, or a strong opinion are ideas that come to mind. Use your expertise or experience in certain areas to add value to what you write. Research other topics in your niche that have gained a lot of traction/pins/shares and use that as a starting point.
Ask questions at the bottom of your posts
It's always important to find ways to initiate conversation with your audience. By asking questions at the bottom of your posts, you're prompting readers to leave feedback and weigh in on the content you've shared. Asking questions allows you to get to know your readers and relate to how they feel about certain topics. I always like to get other opinions on certain things. Readers are also more likely to leave comments after you have asked a question. Asking questions and prompting comments is a great way to increase engagement, interact with your audience, and build a relationship with them.
 Respond to comments
Responding to comments is important for building relationships with your audience. By taking the time to reply to each one, it shows that you're reading each comment, thoughtfully considering what's been said, connecting with your audience personally, and demonstrating that you're accessible and approachable. It also shows that you're grateful for the time and thoughtfulness someone has taken to leave their feedback. Not only that, but responding to comments allows you to answer questions that may not have been answered within a post and provide further insight for your readers. My take on responses (although I haven't been as diligent about it these past few busy weeks) is that if someone is willing to take a minute or two to leave a thoughtful comment, the least I can do is take a minute or two to respond.
Be Realistic About Your Editorial Calendar
If you know realistically you cannot post seven posts every single week, that's okay. But do yourself a favor and schedule realistically. Not only will it prevent you from being frustrated with yourself, and ultimately getting discouraged. Set a simple standard and work your way up. Maybe twice or so a week is all you can do right now, and that's perfectly fine. After all, quality over quantity. So what I suggest is to basically just pick your blog posts you know you definitely want to do and then go from there. If you don't know how to place them in your month, maybe look into having themed posting days. If you're a food + lifestyle blog and post every Sunday and Wednesday, pick one theme per day and go from there. It sounds like a simple concept, but it wasn't something I thought about doing until recently. After you schedule your posts, you will most likely have some posts left over that you're interested in getting to, but don't have any places in them. I like to pick a random day (typically the last day in the month or so) and write them down there. If you have a physical hand-written calendar, maybe keep a notebook with extra post ideas for that month listed and ready to go.
(example editorial calendar)
Utilize Social Media
If you're a pro at using Twitter, Pinterest, Instagram or Facebook it will absolutely help you grow your blog. Around 1/3 of my traffic comes straight from social media sites… which is huge! Social media is awesome because it helps connect your website with people who may never have found you otherwise. If you're not taking advantage of social media as a free marketing strategy you totally should. Staying consistent is important and essential for growing your following. Make sure that your posts can be shared easily. It's great for not only sharing your content and expanding your audience, but also for connecting with your readers and networking with other bloggers. Pinterest is also a great source of inspiration and blogging resources. Pinterest has really helped me grow my blog and social media accounts. If you dont have it yet, go sign up now! 🙂
Pin your own content (but not just your own content)
 Just like with Instagram and Twitter, it is so important to share your content on Pinterest.  If you don't toot your own horn, who will?  I like to pin both new and old content to both my own boards and several group boards I belong to. Group boards are a big stinking deal on Pinterest right now.  These boards have multiple pinners that often reach a huge audience with their content.  I am a member of lots of different group boards, ranging from fashion blogger boards to holiday boards and even a few mom blogger boards. This allows me to get my content out to followers that might not already follow me. To find group boards that you might like to join, my best advice is to browse some of the bigger pinners you follow on Pinterest.
Like I mentioned, it's important to pin both new and old content.  Definitely don't get spammy, but maybe every few days for a couple of weeks, promote your post!  Once my post is initially published, I like to pin it daily for a couple of weeks to make sure the majority of my followers get some exposure to it.  I also usually pick 3-4 older posts per week to promote on Pinterest.  I use Tailwind to schedule posts so that my pins are spaced out, but I'm not tied to my computer all day.
Connect
….with your readers and other bloggers. I'll admit it- don't always have enough time to answer all comments, but I try my best to catch up whenever I can. I think it's very important for your audience to know that you're "there" for them, to answer any questions they might have. It creates a sense of community around your blog, builds relationships and trust. Connecting and networking with other bloggers in your niche can also help you grow your blog. Sharing helpful content from other bloggers, answering questions, and keeping up-to-date with their social media accounts can help generate more awareness for your own blog.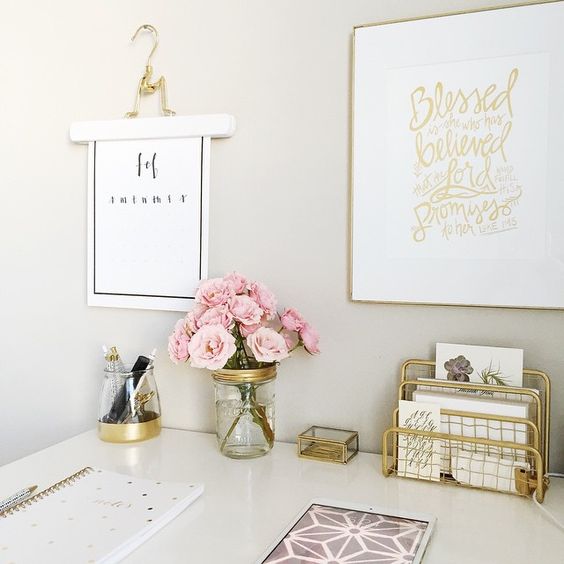 Visit other blogs and interact with them
Finding new blogs in the comment section of other blogs is a great way to network and grow your blogroll. As an active commenter, you will also earn the attention of (not only) the blog owner, but other commenters as well. Be sure to leave your URL at the end of your sign-off… but don't be spammy.
Use link-ups
 Link parties are absolutely crucial in helping me spread the word about my new content.  These are blog posts that allow other bloggers to share a few of their posts with that blog's readers.  It is a major jumping-off point for so many of my posts.  Many blog readers on those posts are looking for creative new ideas…here's your chance to share your ideas and potentially get some exposure on social media, too!  I especially recommend these for new bloggers that are looking to build their readership, but they really are great for anyone. Creating a successful link-up doesn't have to mean you have 200 people drop by every week. It just means that you have a consistent group of people who come and share their posts. Don't get too blinded by the numbers — focus on the value you are giving your readers. There is a really great article from a blogger who has successful linkups here.
Be accessible
If a reader has a question or would like to get in contact with you for any reason, do you make it easy for them to reach out to you? Are social media buttons clearly displayed on your site, along with your email address? My favorite bloggers are those that are willing to be accessible and make it easy for their audience to connect with them. Being accessible goes further than making your social media accounts and email address available for your audience, too. Consider participating in or hosting blog meet-ups, events, workshops, and/or Instagram chats. It all boils down to appreciation, effort, and intention. If you're willing to spend the time following up with your readers, remembering them, and focusing on providing them value, you'll have no trouble building a tribe that's excited to follow along with you.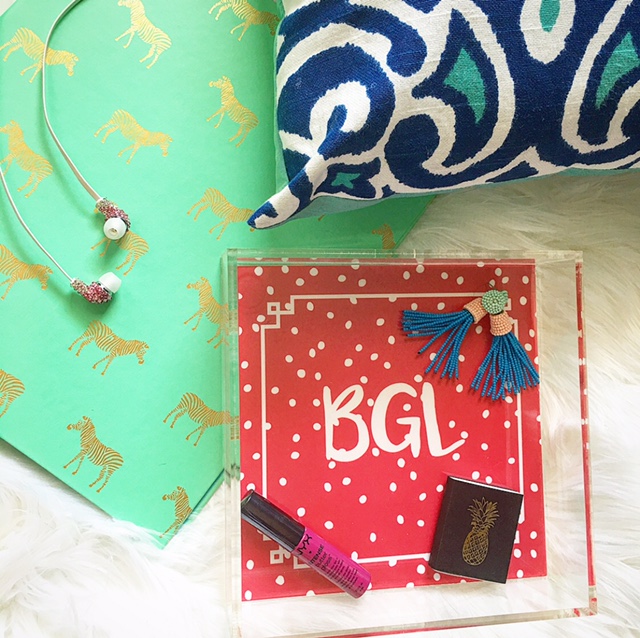 What are some tips or helpful advice you have used to help grow your blog?
Brittany 🙂
Linked Up With: Style Me Wednesday Link Party , What I Wore Link Party, What's Up Wednesday Fashion Link Up, I Feel Pretty Link Up, Trendy Wednesday Link Up, What I Wore Wednesday, What I Wore Wednesday w/ Tucker Up, Oh, Hey Girl Link Up, Jersey Girl, Texan Heart Link Up, Fashion Frenzy Link Up {and click here}