Happy Friday Friends!!
Y'all.. We are 9 days away from Christmas!! HOLY COW!!
The holidays are all about the kids. I love watching the excitement on their faces as they see their pile of gifts and open each one, with a smile that grows bigger and bigger. But lets be honest.. I'd be totally lying and in denial if I didn't say that OF COURSE I have my own Holiday Wish List. I'm completely fine with not getting anything on it, but I always make sure to have one on hand JUST in case we hit Powerball right before Christmas… at least my husband will have some idea where to start.
So here it goes .. My Holiday Wish List 🙂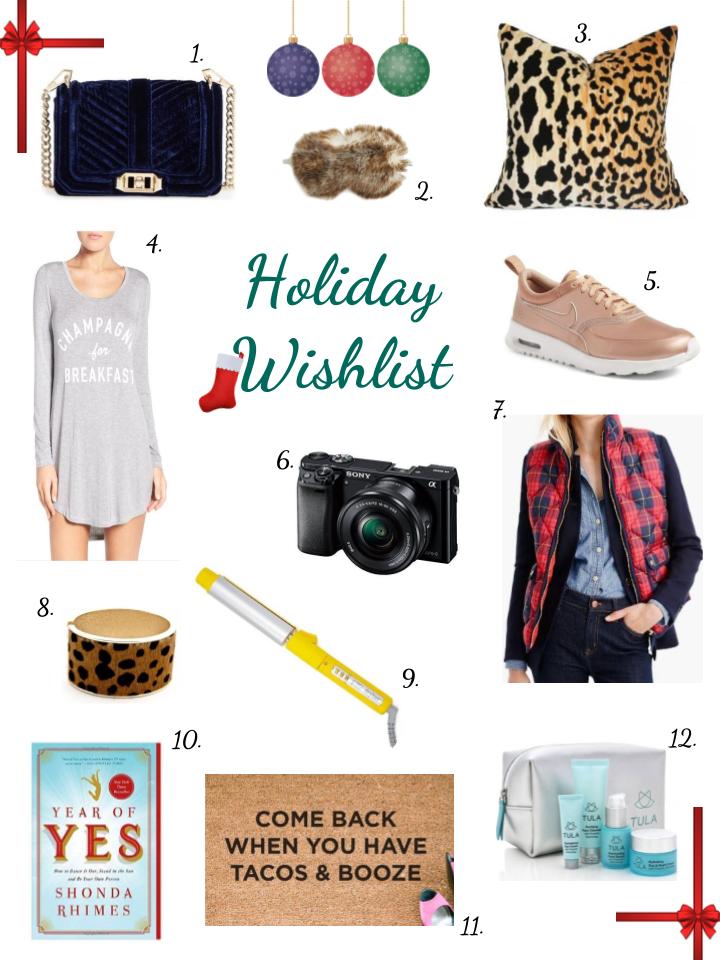 Velvet Handbag / Faux Fur Mask / Leopard Pillow / Pajama Dress / Rose Gold Nike's / Sony Camera / JCrew Vest / Leopard Cuff /  Curling Iron / Year Of Yes Book / Porch Mat / Tula Starter Set
Shop The Post:
What's on your Holiday Wishlist?
Brittany 🙂