Pantone has announced its 2017 Pantone Color of the Year. Meet Greenery: a refreshing and revitalizing shade of green symbolic of new beginnings. True to its name, Greenery brings to mind flourishing foliage and lush signs of life come spring. It encourages users in its environment to take a deep breath. The color's meaning goes past home decor trends; it's essentially a snapshot of what's going on culturally, globally.
Every year since 2000, the company has chosen a color that reflects the current cultural climate. In the following year, the color has historically influenced trends in all facets of design—architecture, interior décor, fashion, food, travel—the list goes on.
Greenery signifies beginnings: a fresh New Year; healthier food resolutions and growing vegetarian trends; grass and the outdoors during spring and summer.
Pantone calls Greenery "Nature's neutral"—a hue more prominently worn during spring and summer, but one they encourage people to wear as a statement color year round.
Suggested colors that look great paired with Greenery:
Channel good vibes in the new year by incorporating the fresh shade into your own home — it pairs especially well with blush, which was Pantone's color of the year for 2016! I've rounded up some great pieces to get your hands on the green & blush tones.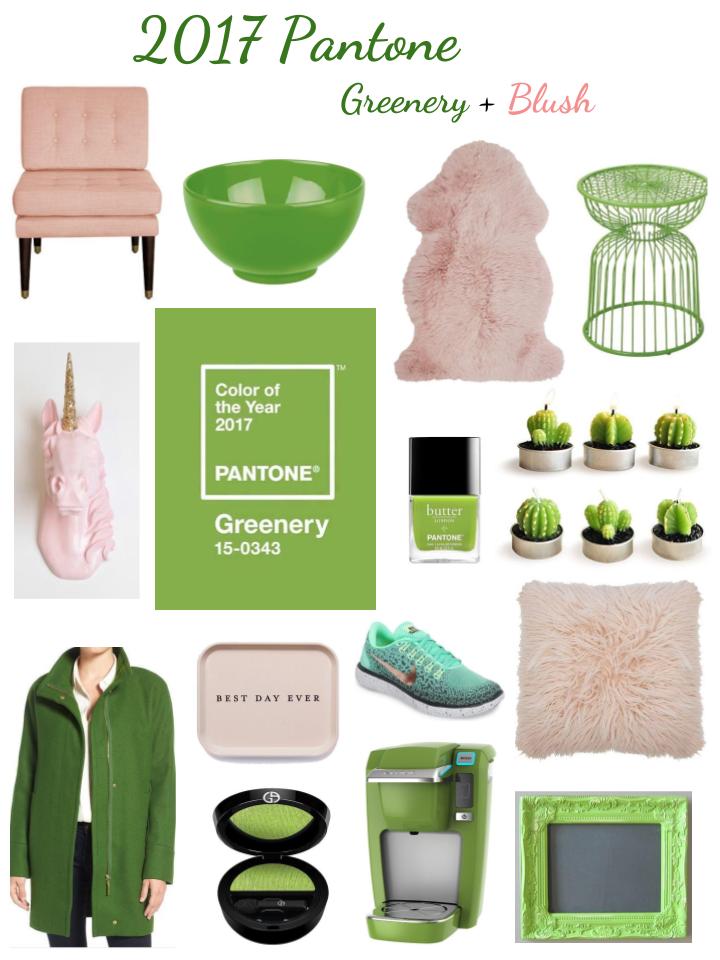 Shop The Post:
Are you loving the "Greenery" color for 2017? 
Brittany 🙂