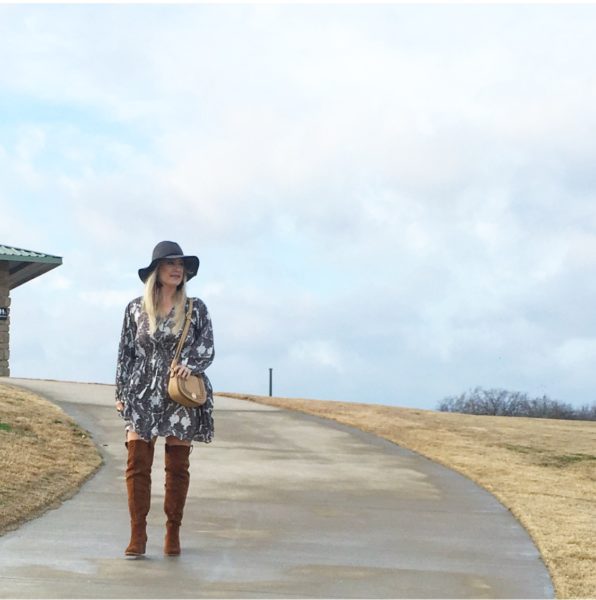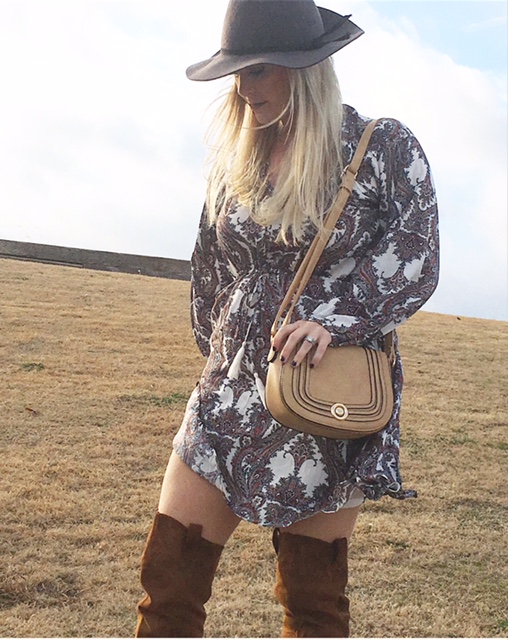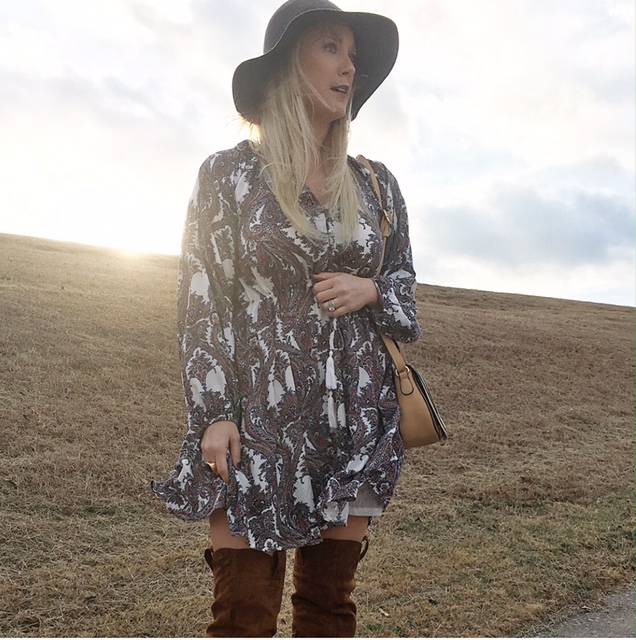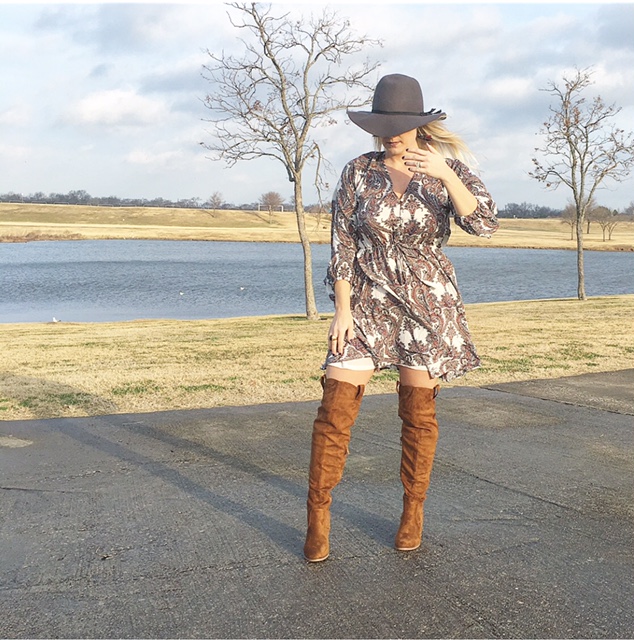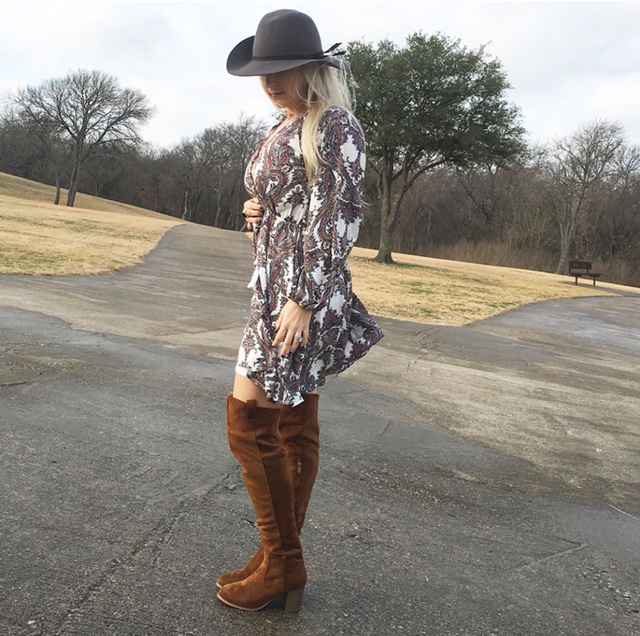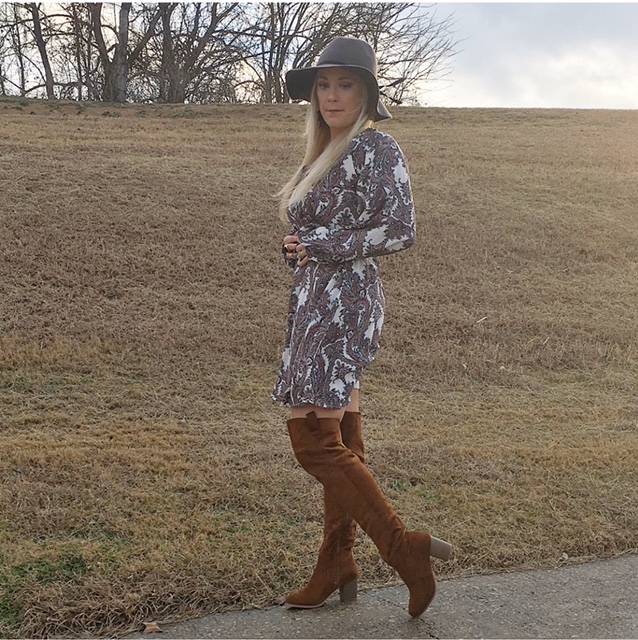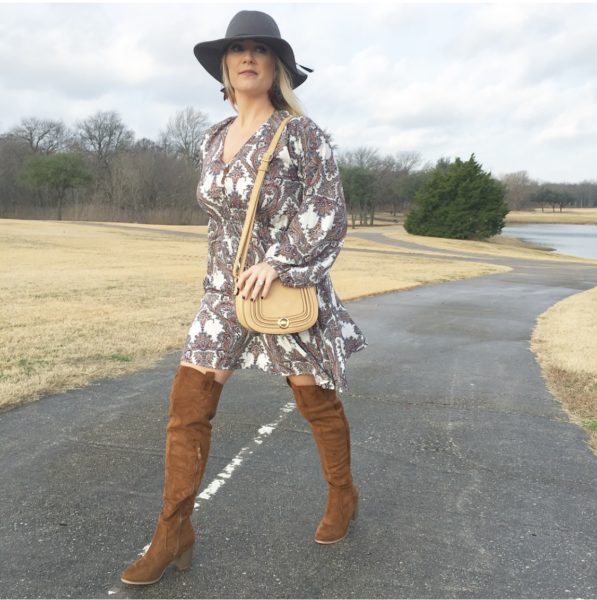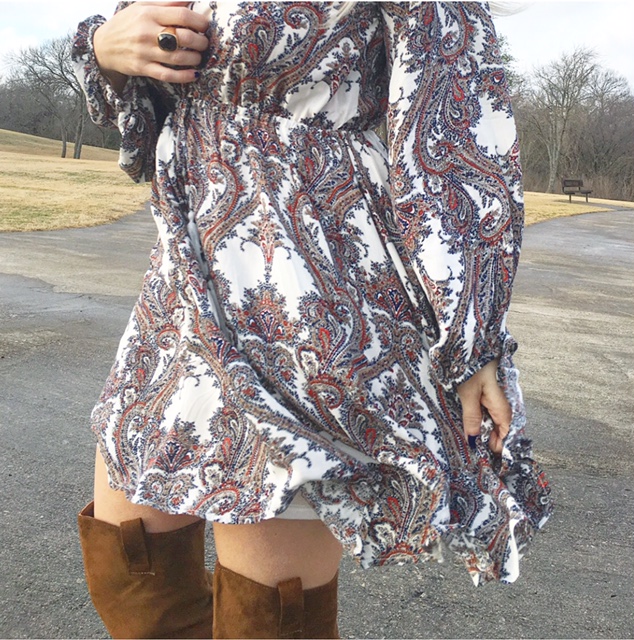 Happy Hump Day babes! 🙂
Ohh the 'ol boho dress and over the knee boots combo…one of my absolute favorites for fall!! This paisley print dress in particular is quite magical on its own, let alone with a pair of killer OTK boots and a stunning structured handbag in the most beautiful cream color. I posted a quick shot of this look to my Instagram and had a couple gals wanting details on this dress, so I figured I'd pick up the pace and get this post up asap!
 This flowy, boho dress from Seaside Boutique has become one of my new favorite pieces. Seaside Boutique, located in Southern California, has quickly become one of my favorite go to shops. They have so many great options that are chic and feminine and they all have such great price points as well!
The unique flower print and darker colors make it perfect for fall/winter months. My favorite part about this dress though is the fact that it's only $50!!! 😋 I call it my Free People look alike dress because it resembles FP so much but was only a fraction of the price! As you can tell in the photos, it was super windy that day. There is an extra layer underneath since it is a little sheer and it actually helped keep the dress down. The tie at the waist makes it super flattering and form fitting. I love the big, flowy sleeves and the deep v-neck cut of the dress. It actually got me really excited for Spring! Here's to hoping there will only be a few more winter posts left!! #NeedSandAndSun ☀️
My boots are from Gray Monroe and Y'ALL (yes worthy of all caps 😉 ), you neeeeeed these!! If you're looking for a gorgeous pair of OTK boots to wear with dresses or over jeans or leggings, these are THE ones! Once again, the price is pretty darn incredible because most good quality OTK boots are well over $250…thus, better shop 'em while they're still around.
Shop Similar Styles:
Brittany 🙂