And just like that….Summer is coming to an end.
Kids are gearing up to go back to school and I am over here like… Noooooo!!!!! My 5 year old starts Kindergarten this year and I am slightly not ready for this. He has been in daycare/Pre-K and I know he loves it but this momma just doesnt wan to let go of my "baby"! Kindergarten is such a great transition in their lives and he will totally love it. On the first day of school, you can find me with a mimosa in hand while soaking in these moments,
Speaking of this little man and his style, he is all about comfort over style. He is such an active little boy, he prefers active wear over anything. And the few times I put him in nicer pants, he immediatly says.. "Really Mom?"… and I cant help but laugh. Since he is will be in public school, he doesn't really have a choice. When I brought home a new wardrobe, he was actually pretty pumped towear it! I wanted to share some "Back To School" inspiration from one of my favorite stores… TARGET!!!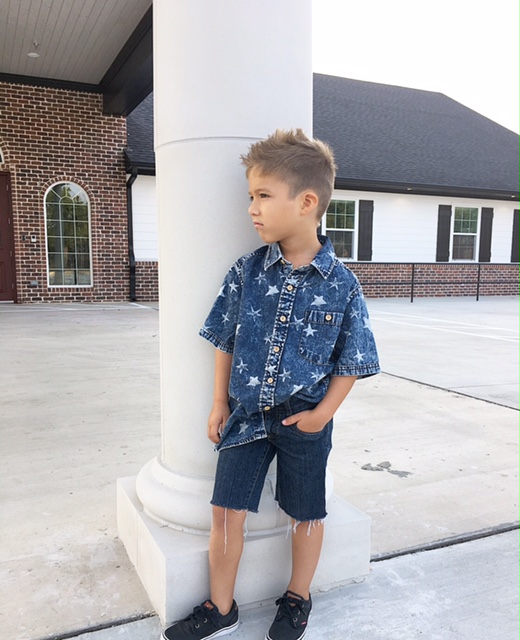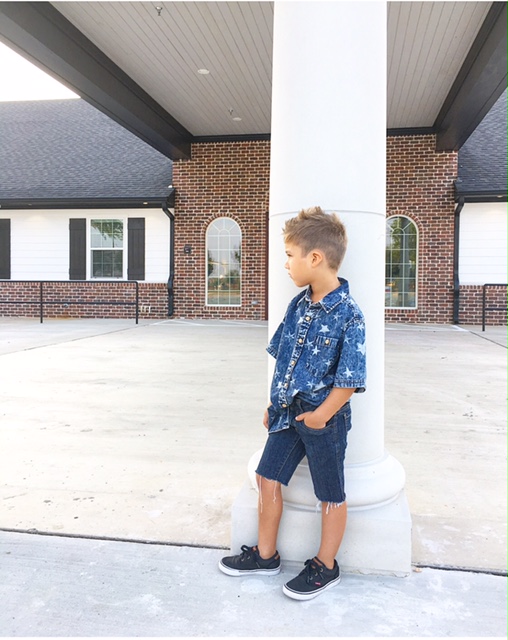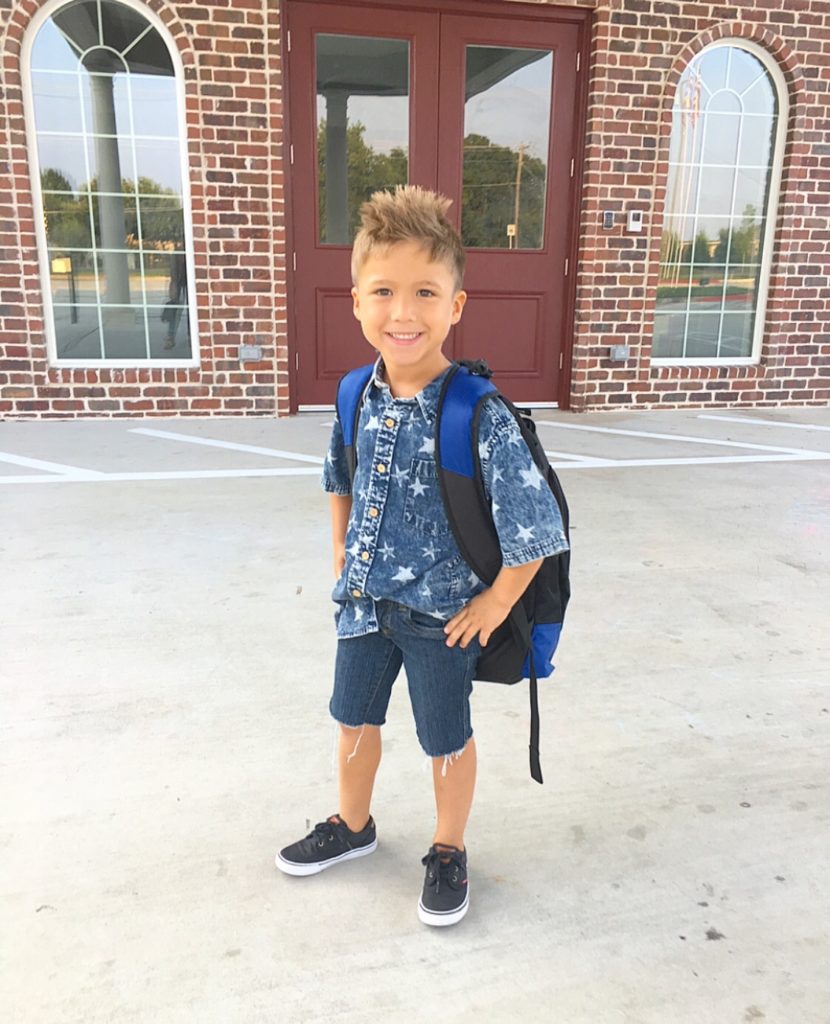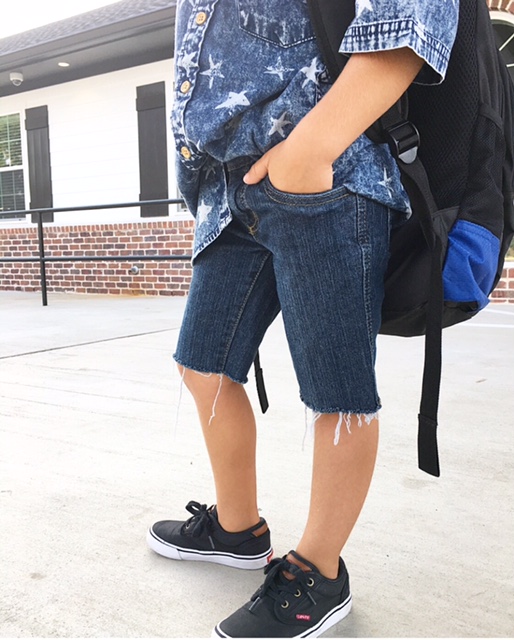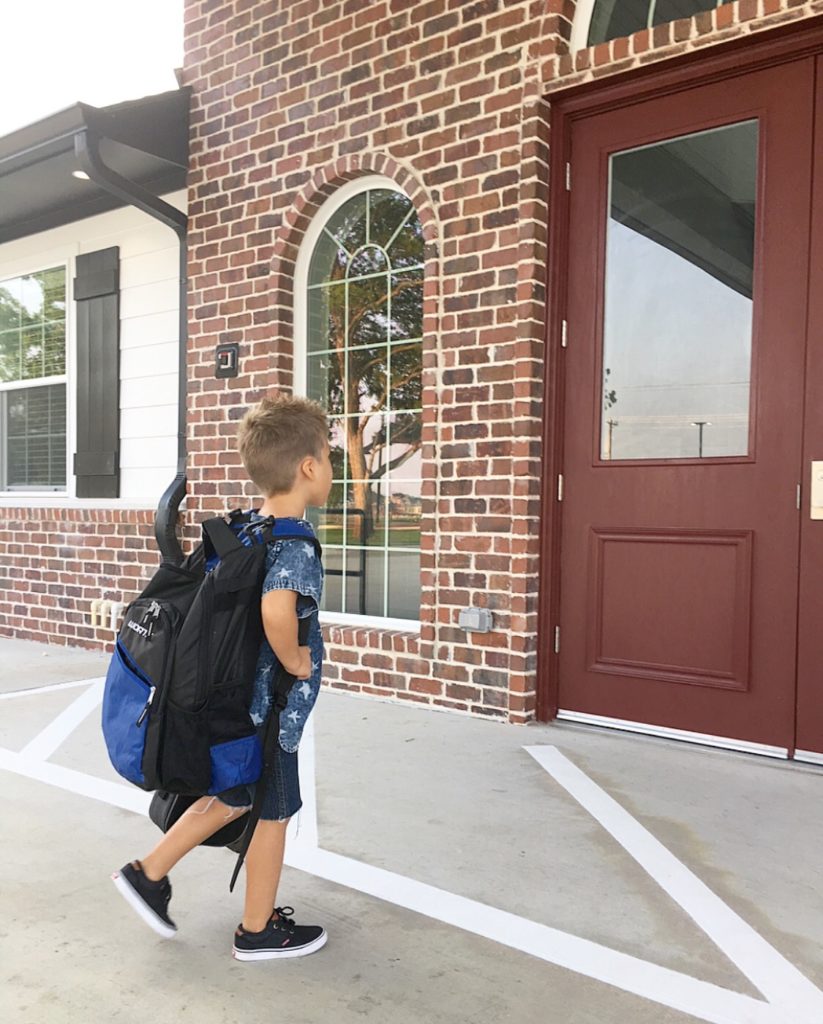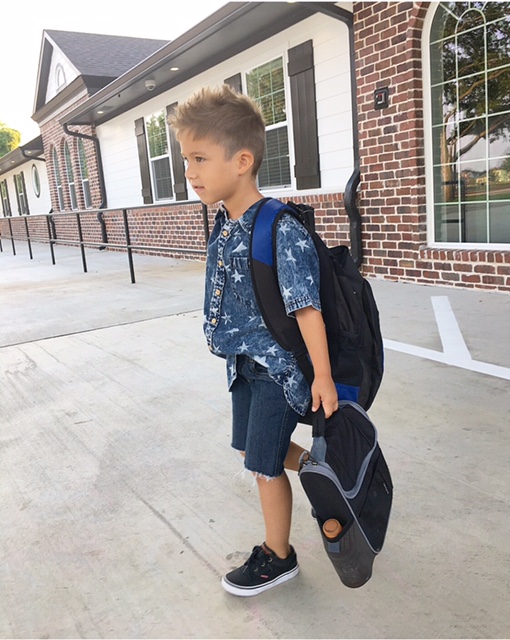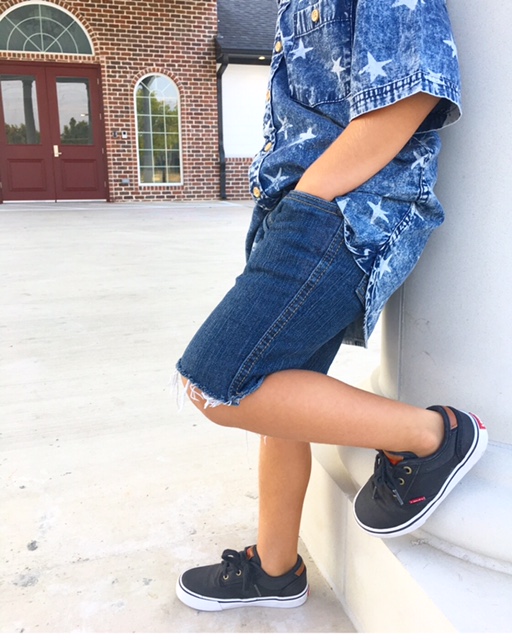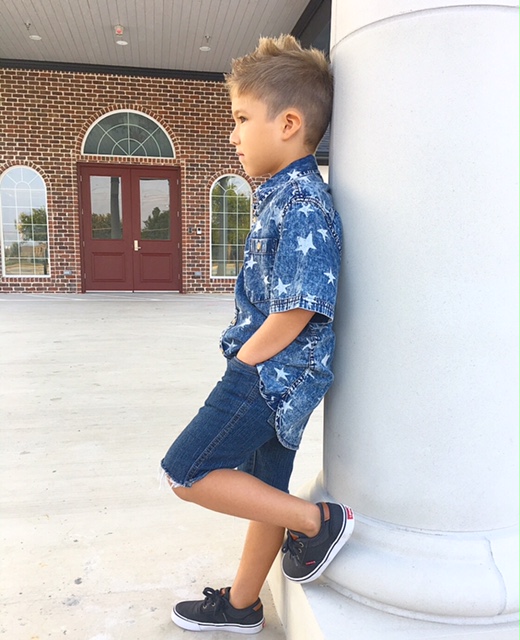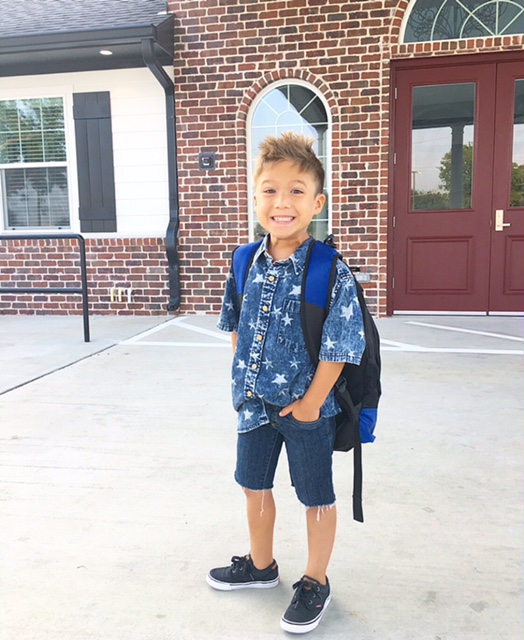 Cat & Jack is one of my favorite brands at Target I was so excited to get Ridge a little back to school outfit for this upcoming school year! Their clothes are the cutest and always super trendy. This star button up tee caught my eye the second I saw it and its on major sale for $7!! STEAL! This shirt is actually super soft and these shorts were totally screaming BUY ME! The second we got home he put these shorts on and walked around the house "showing off!" These shoes were the hardest to get him to wear. He is all about his Nike tennis shoes and these casual low tops didnt come off his feet.  These will last the whole year! I am hoping this outfit stays on repeat though this school year!
What are your favorite back to school styles?
Brittany 🙂
Disclosure: This post was sponsored by Target. All opinions are my own. Thank you for supporting KingdomofSequins' sponsors as they help make my blog possible!