Happy Monday Friends!!
Back to the crazy work week BUT, its the last full week before we will be soaking up the sun in Mexico! AND of course there has to be an important meeting at the office all week to keep the stress level up and running! There will be some important people in our office this week (corporate office execs) so I will running all over the place and chugging all the coffee!!
But on to today's post….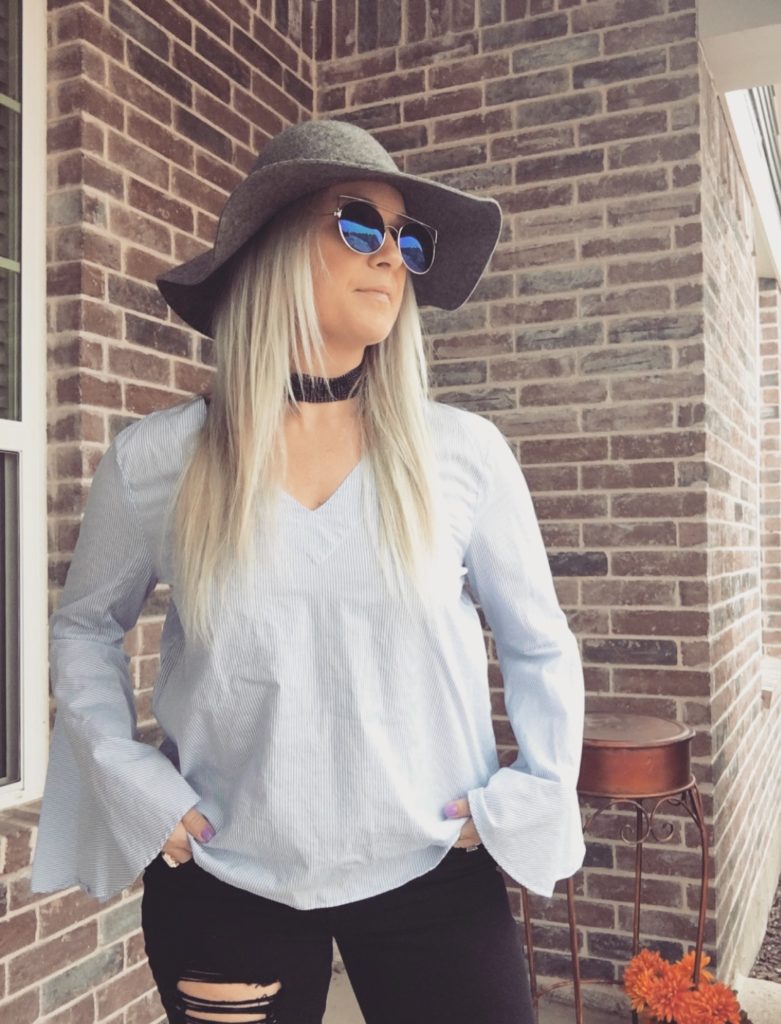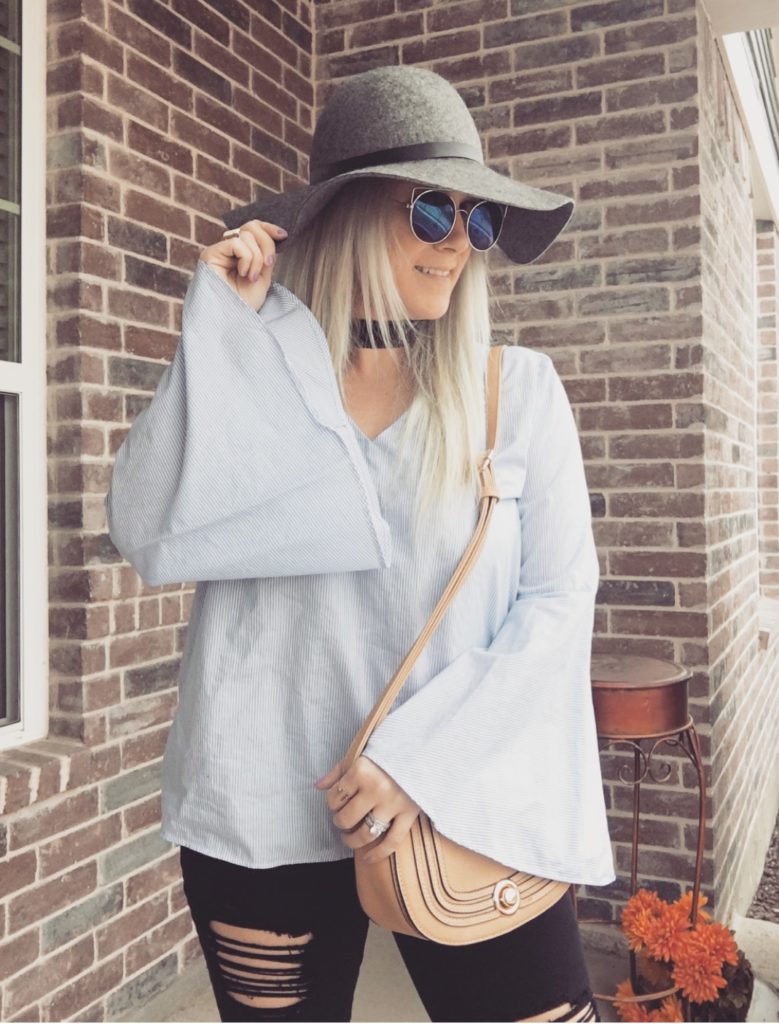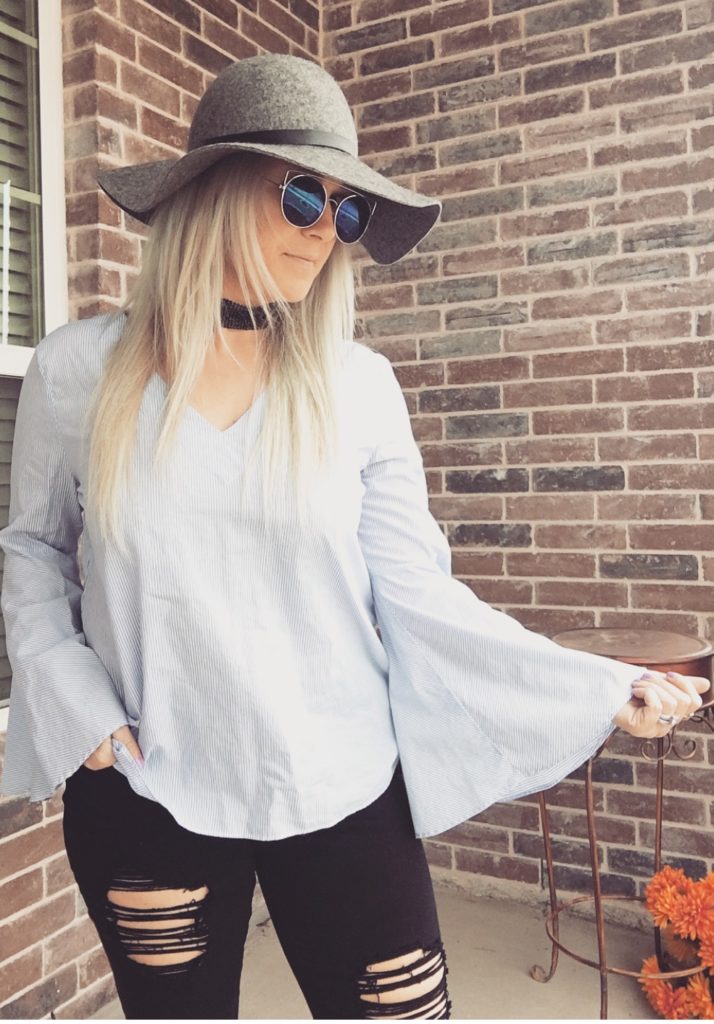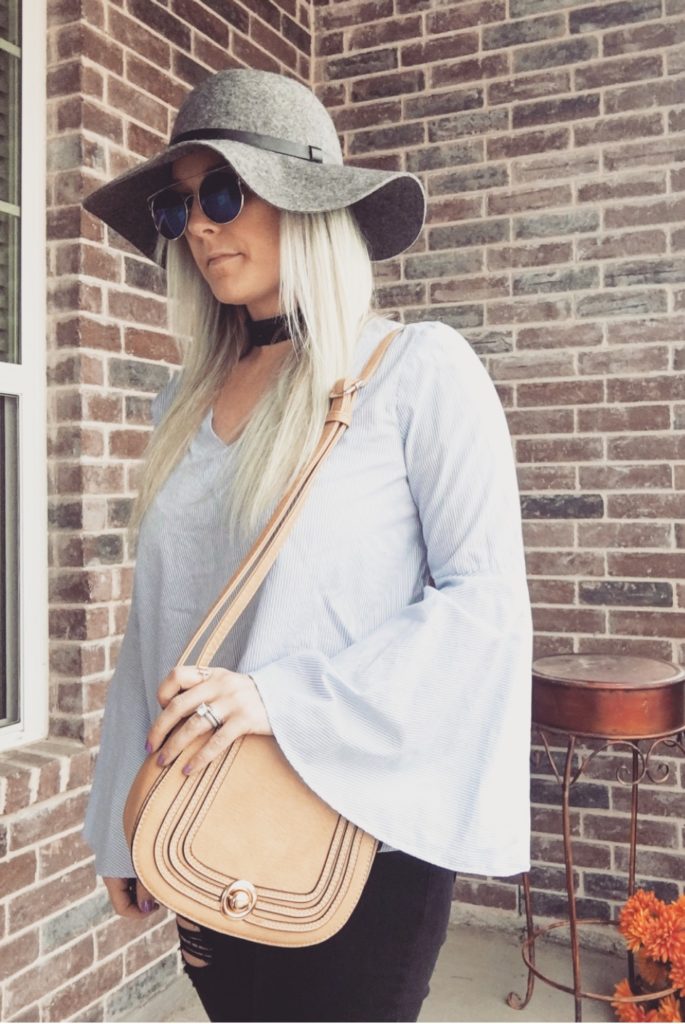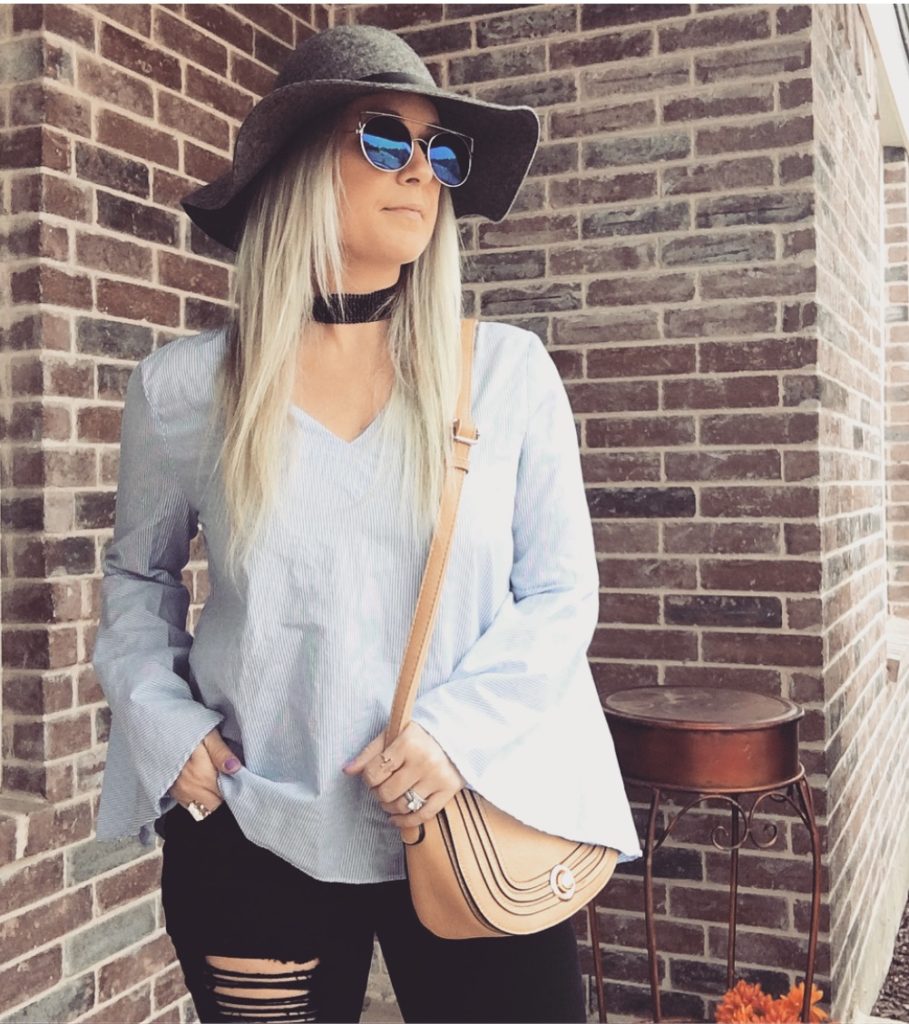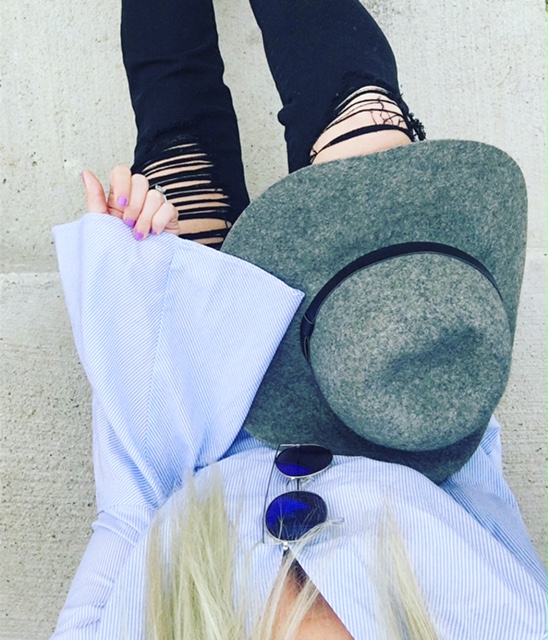 I am beyond obsessed with these sleeves! Like everyone else right now because that's how trends work, I guess? But seriously, apart from me almost dipping them in various amounts of food, I've decided I want everything to have flared sleeves from now on. This subtle blue and white stripe is so perfect for Spring too, I've already matched with about 10 different outfits that I want to wear – just need Zara to bring it out in different colors and I'll be sorted for months.
I wanted to keep this outfit more casual and edgy so I paired it with my favorite black distressed jeans! Of course topping it off with a floppy hat and some retro sunnies keeps it cool and hip! I pretty much take this bucket bag everywhere since it goes with every outfit! And its the perfect size for all the essentials!! 🙂
Have an awesome week!
Brittany 🙂
Linking up with : BLoved Boston , Fizz & Frosting , The Shoe and Tell Fashion Link Up , More Pieces Of Me , Trendy & Tidy , Creative Mondays Blog Hop,
SHOP THE POST: