Happy Friday! We made it y'all!
I never thought I would see this day… I have been pretty much hating life all week due to this viral infection. I was told I was "borderline" strep but all strep tests came back negative. Basically, you have it but dont get prescribed any meds. So it just has to run its course which to me is WAY worse! Luckily, I think I am on the mends and coming out it farely quickly. I havent had a drink in a week which is a long time for this momma lol
On to todays post, I wanted to share a fun blogger happy hour we had a couple weeks ago. I wanted to get a group of Dallas Blogger Momma's together to celebrate each other "kid free"!!! I love all of these babes and I am so glad they were all up to meet up and have some drinks. I wanted to get together at one of my favorite places in Dallas, HG Supply. They are known for their rooftop patio and happy hour drinks. THE BEST!!! And let me tell you, the drinks for this event didnt disapoint!!!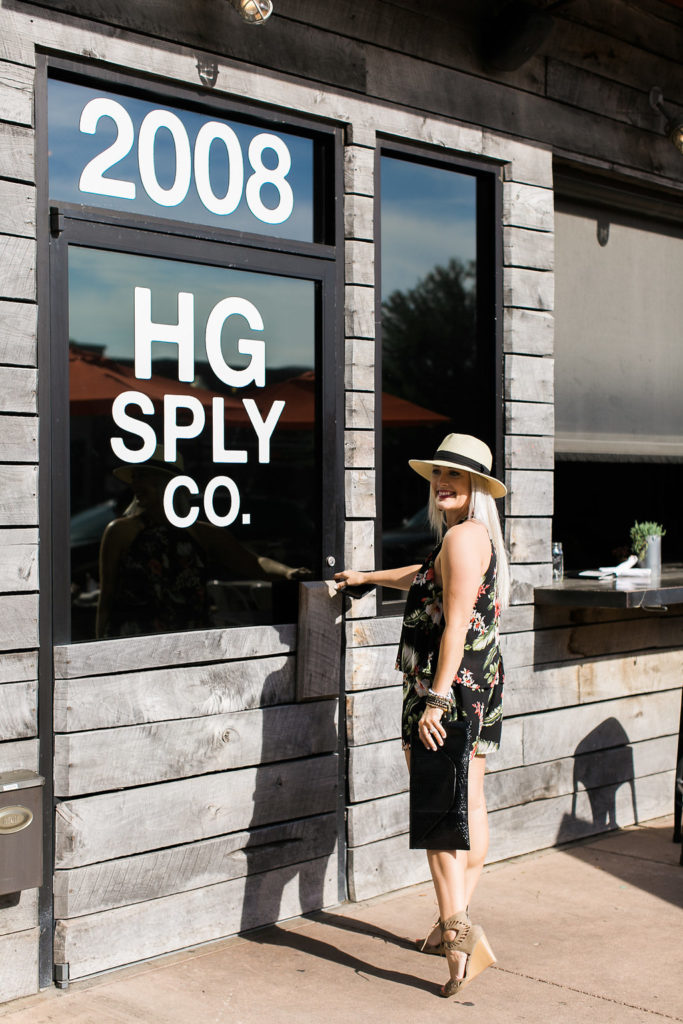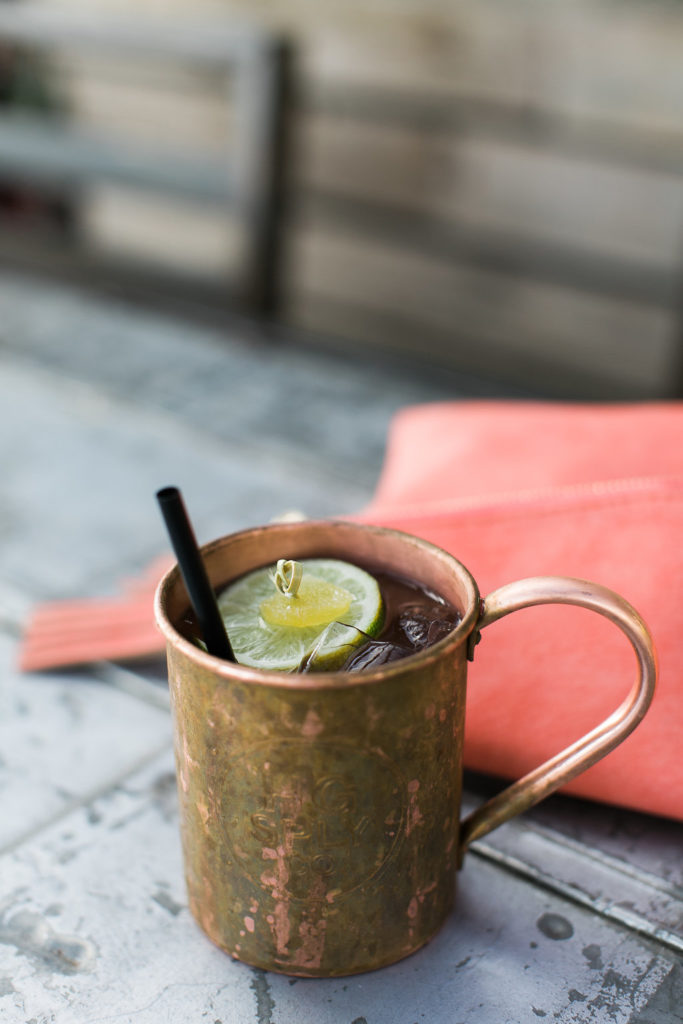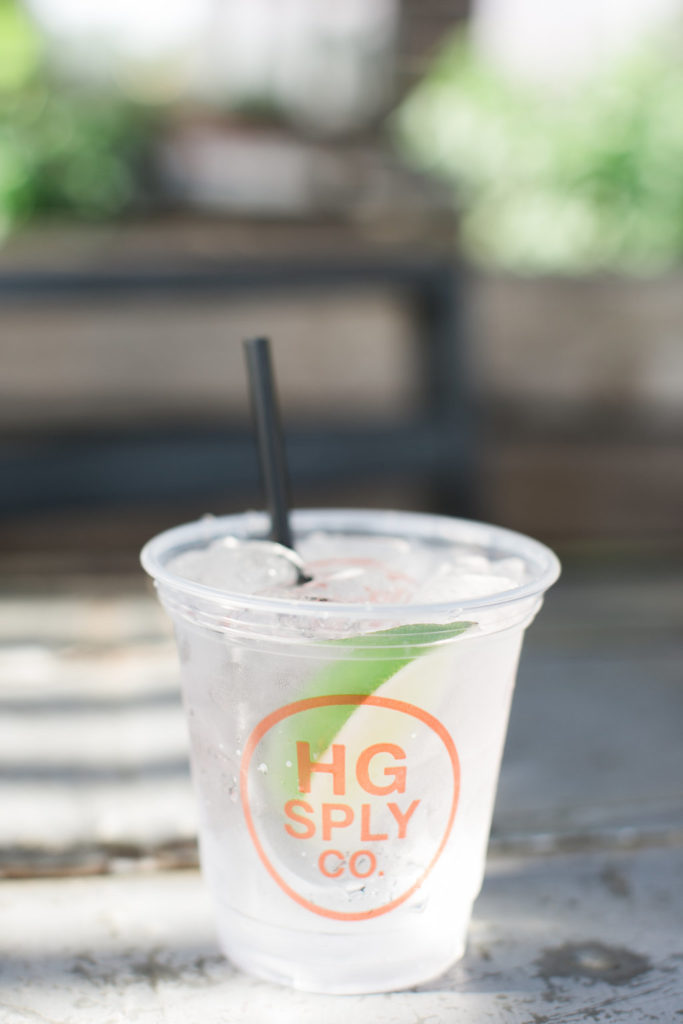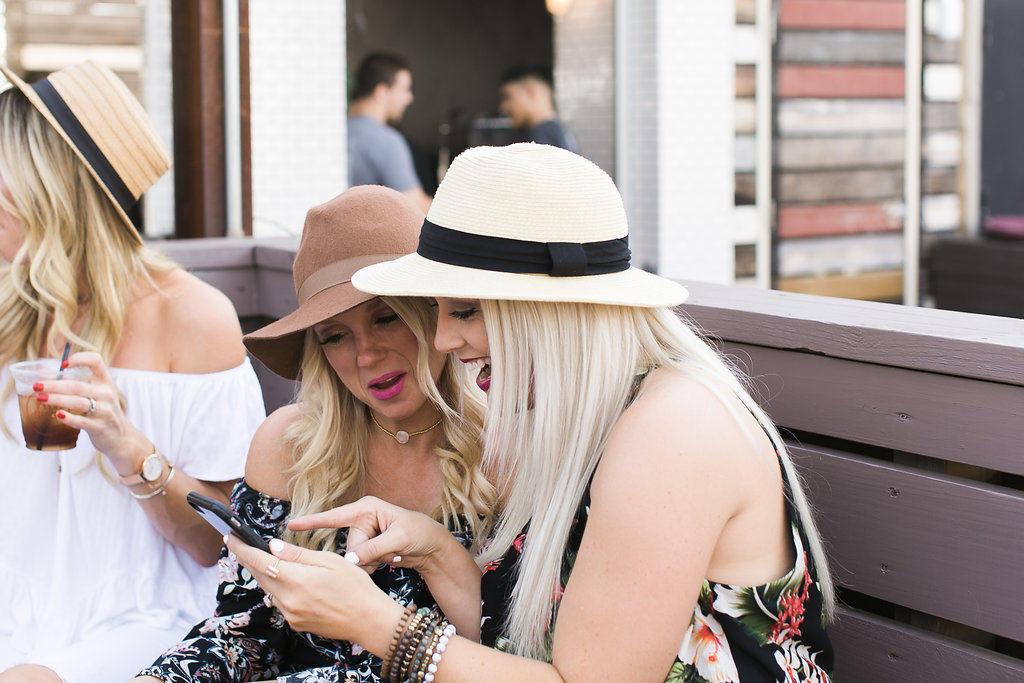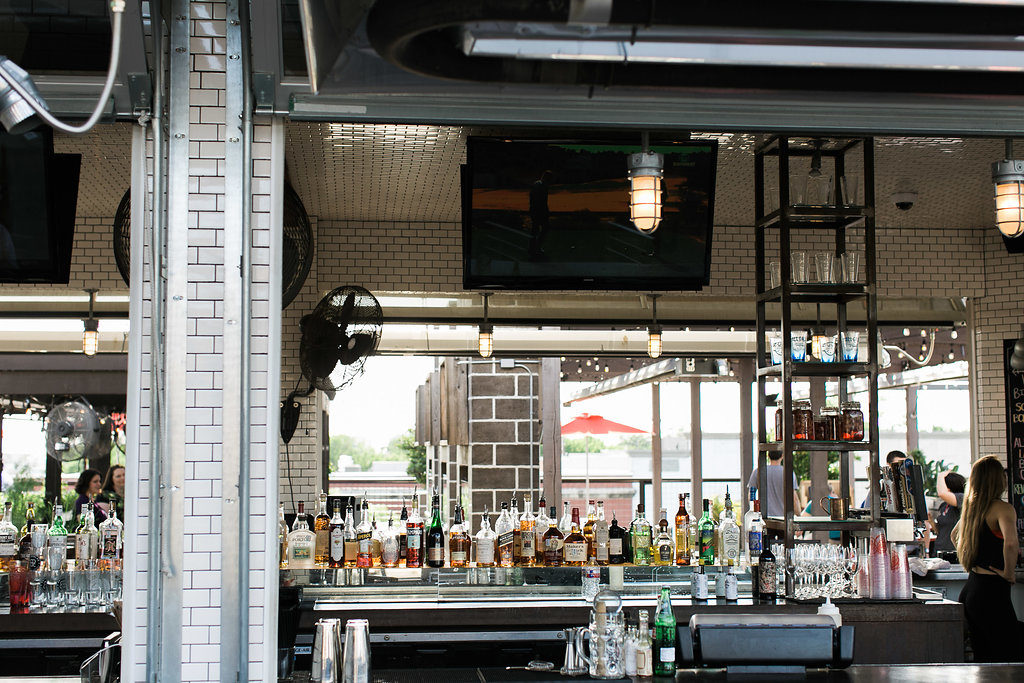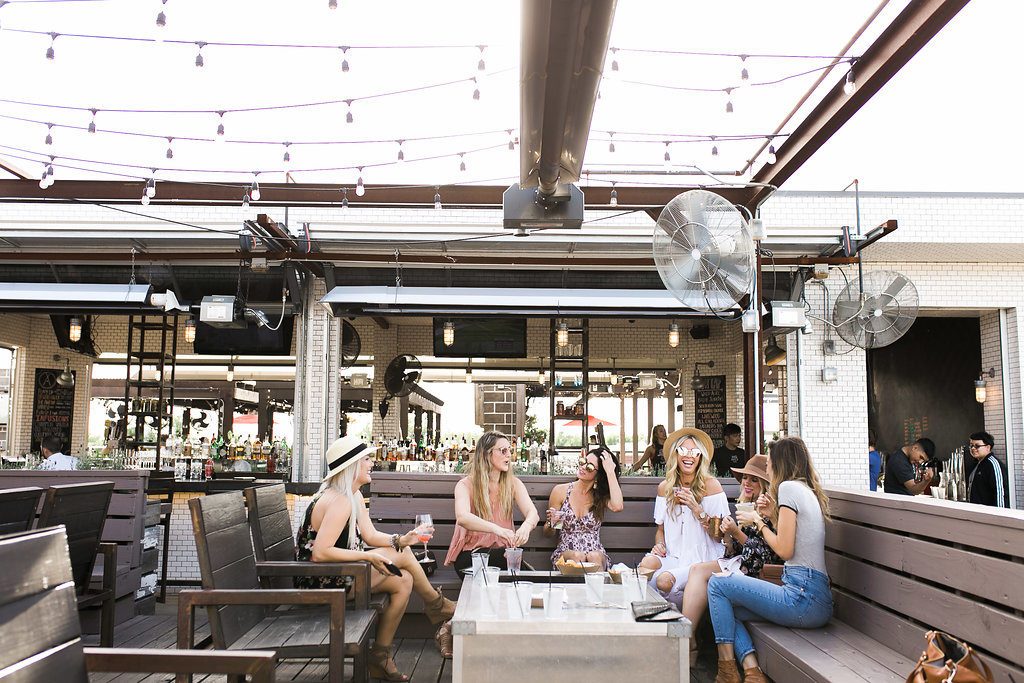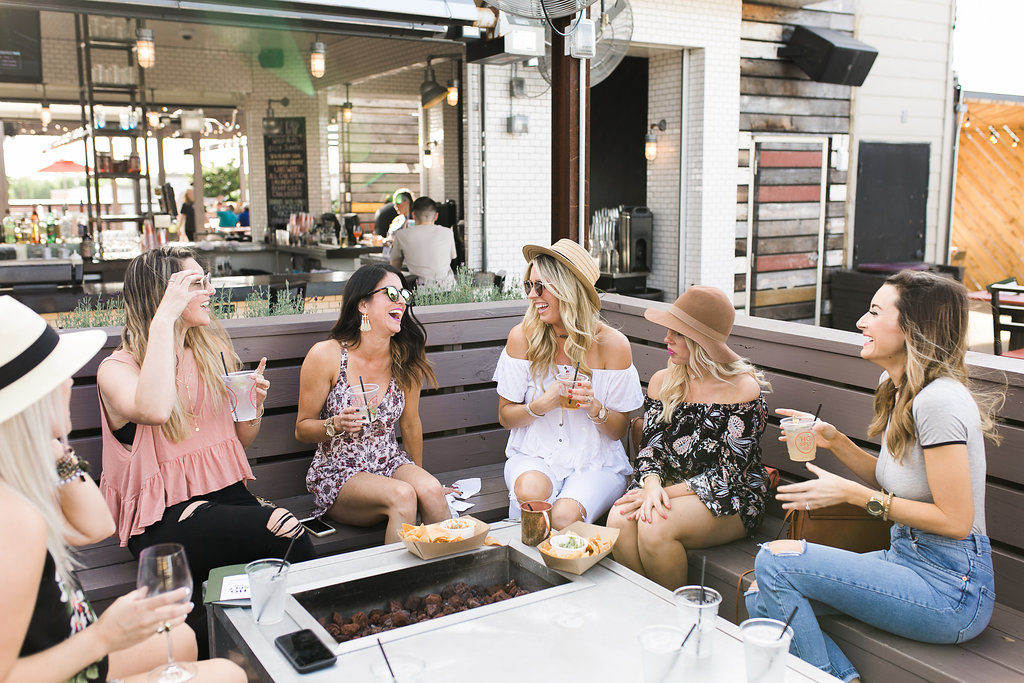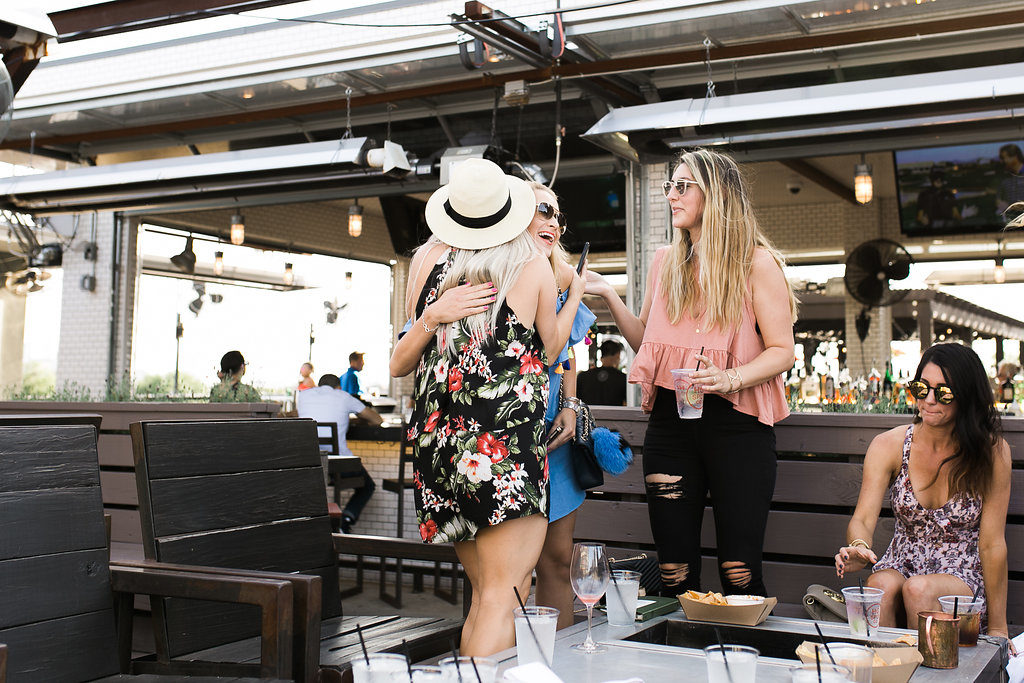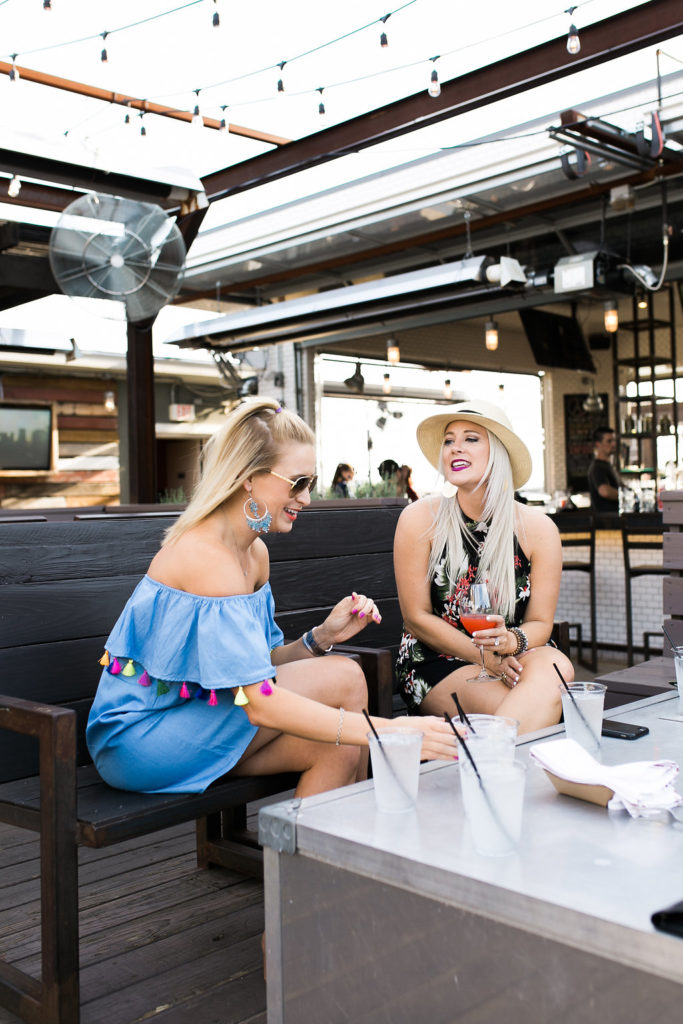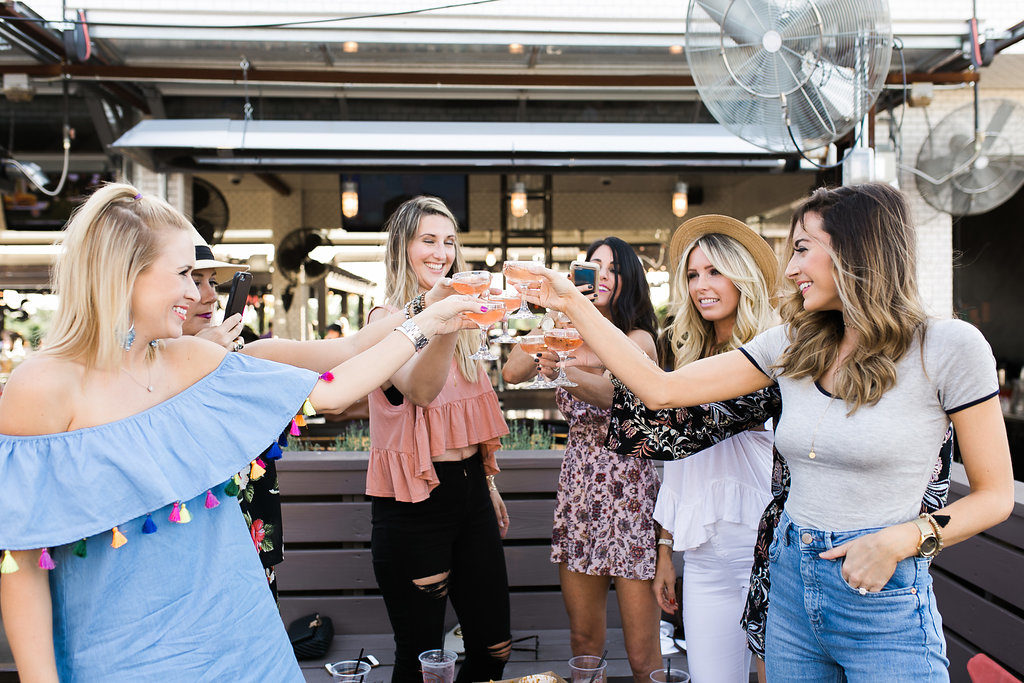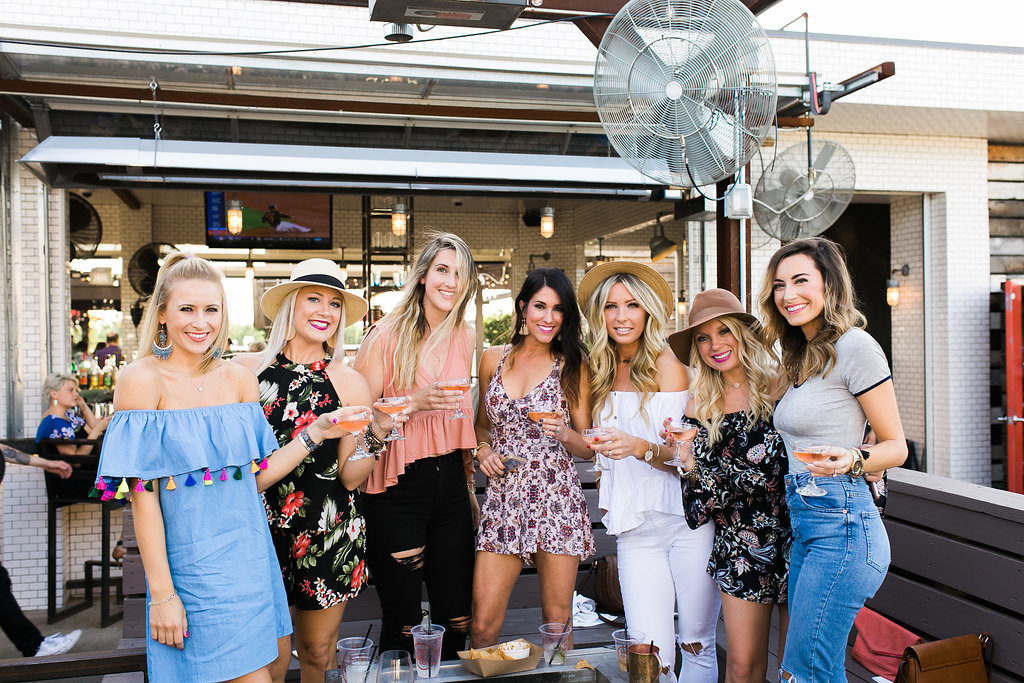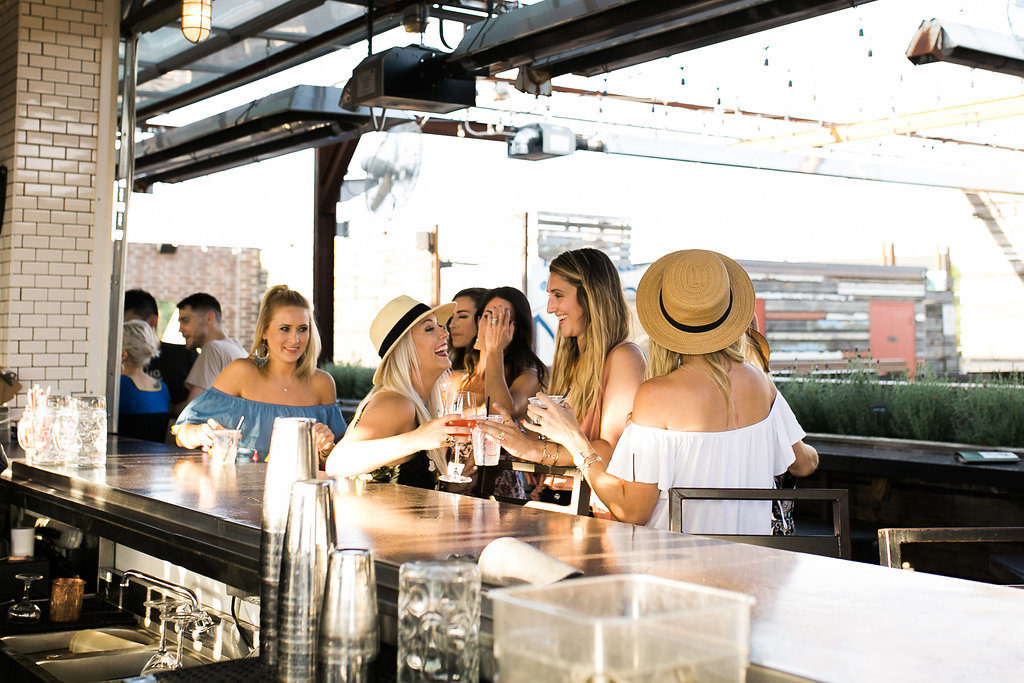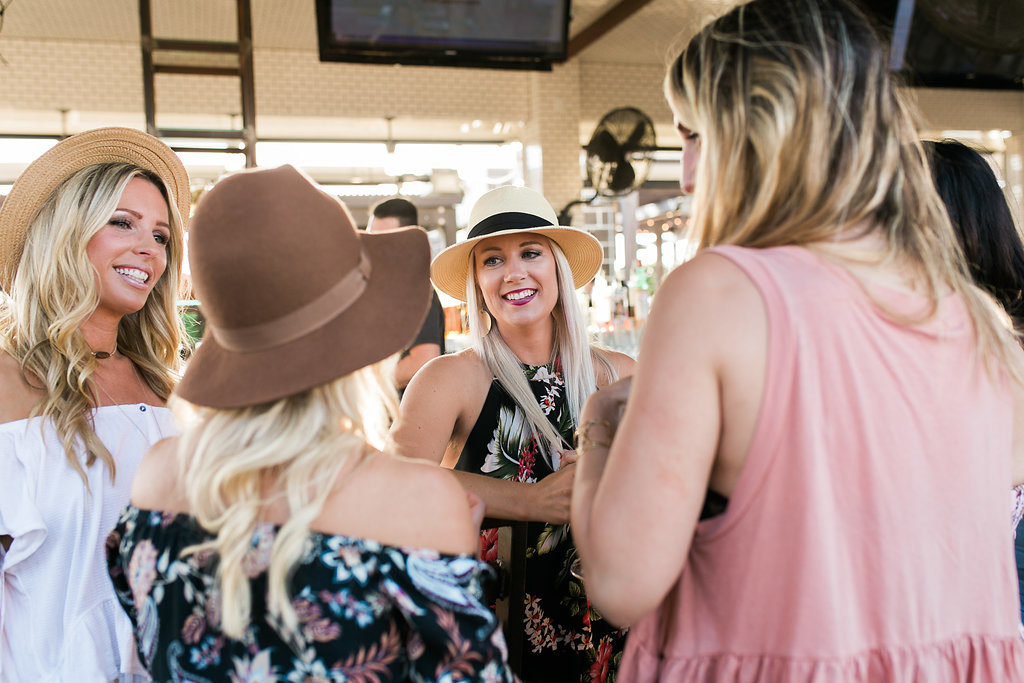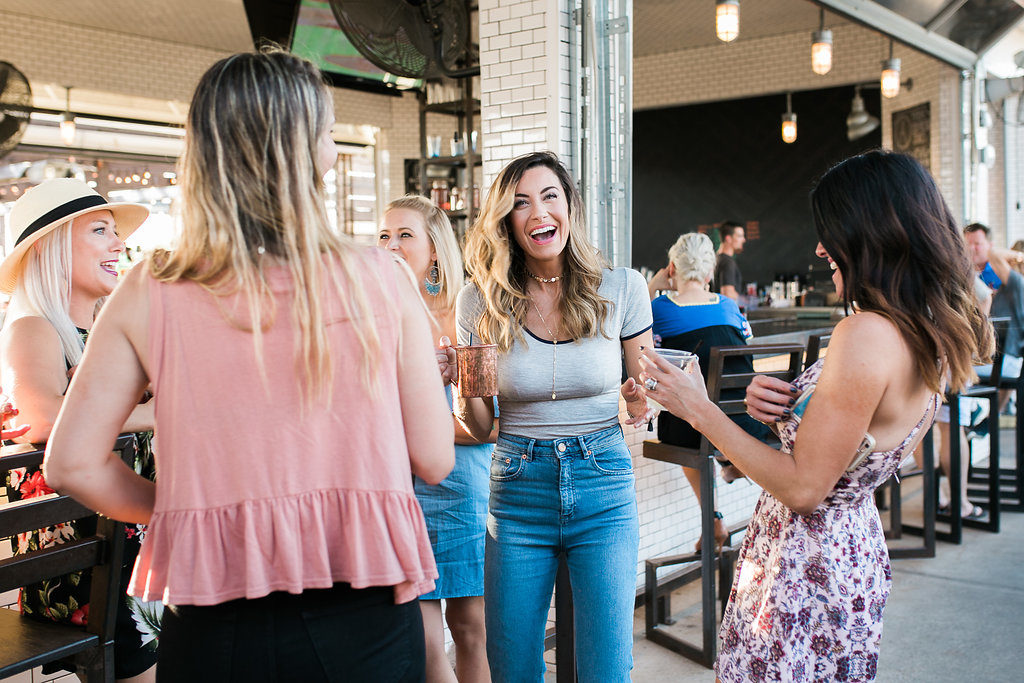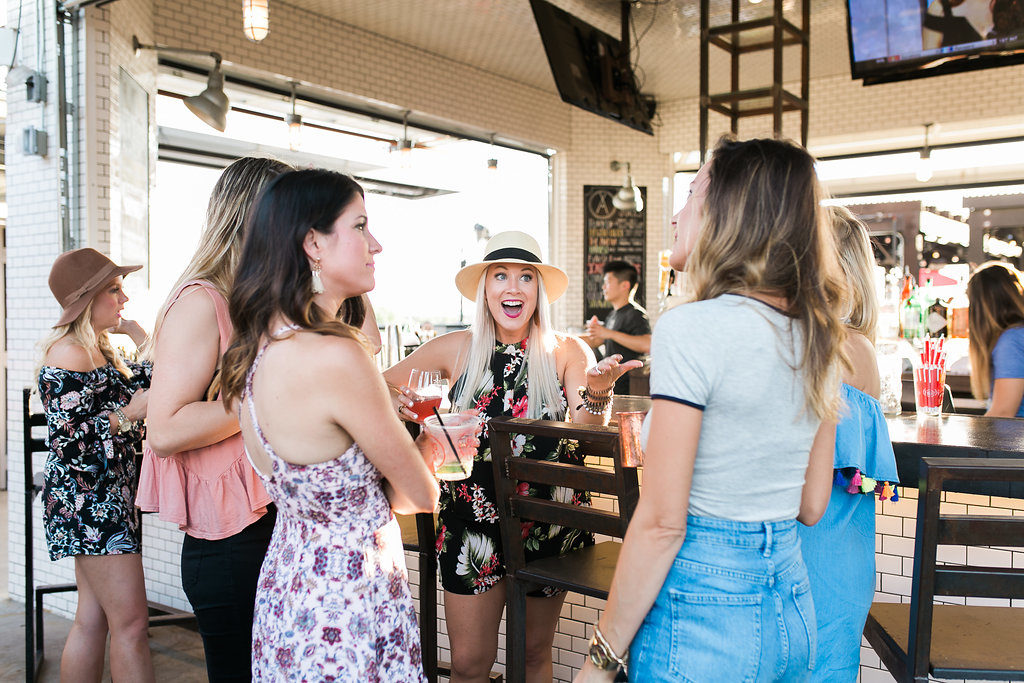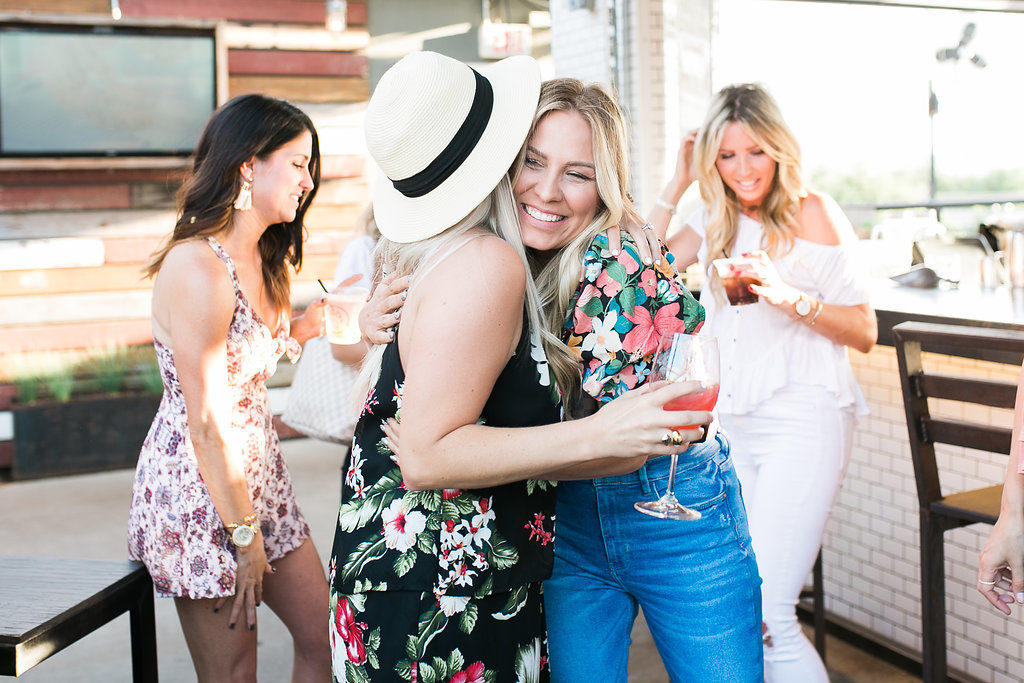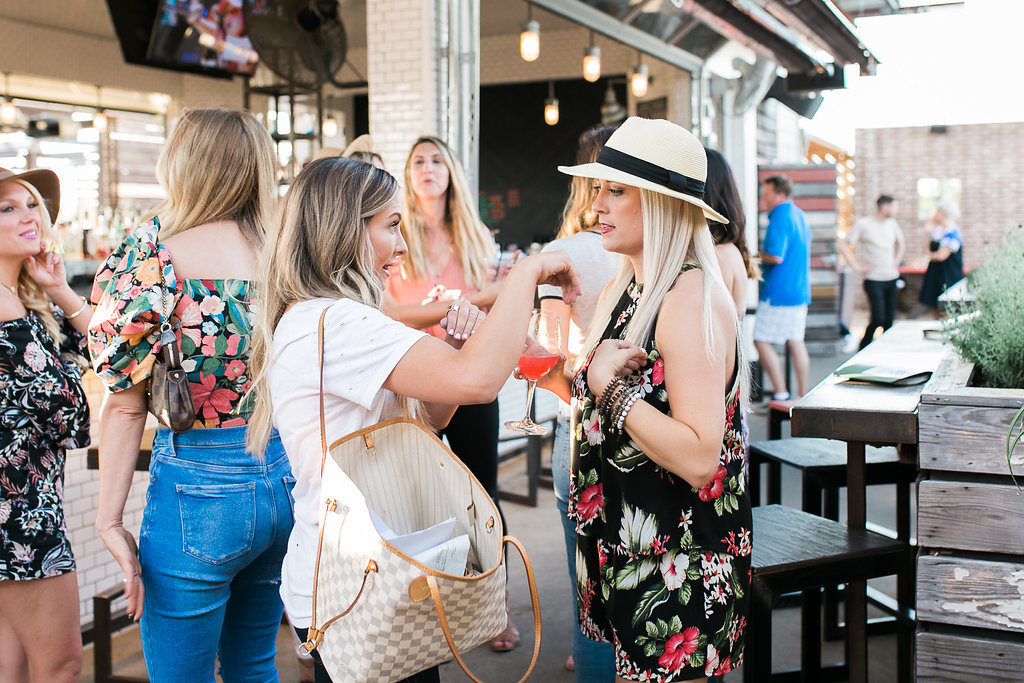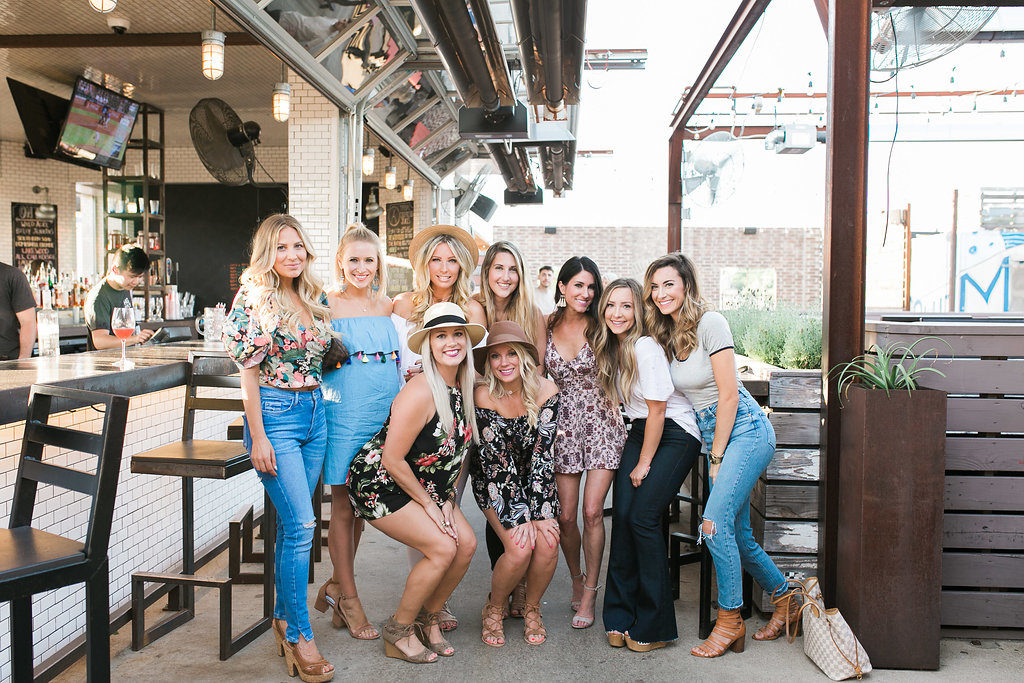 (L to R: Misty, Heels & Hugs – Hayley, Little Me & Free – Sue, The Sue Style File – Mary, Miss Mary Powers – Heather, Blonde Twin Mom – Jennifer, The Sister Studio –  Hayley, Hayley K Howard – Jennifer, Boy Mom in Jeans ) Photography: Chelsea White Photography
It was such a fun night full of laughs, pretty ladies and lots of yummy drinks flowing! Its always a good idea to get the momma's out of the house and around a fun atmosphere like HG Supply!
I cant brag enough about HG Supply Co. It has the best views and is the perfect spot for all the girls to gather around and gossip. And with Mothers Day around the corner, it is the perfect place to bring Mom and enjoy the view of Dallas. I know I will be enjoying Sunday with a beverage and a patio.
I hope you have a great weekend and Happy Mother's Day to all the amazing mommies!!!
Do you have plans for Mothers Day?
Brittany 🙂
Linking up with: Friday Favorites, Friday Favorites with Meet @ The Barre, Oh Hey, Friday, High Five for Friday Weekend Wear Link Up, Flashback Fashion Friday Link Up, Friday Favorites with Lizzie in Lace, Passion for Fashion Link Up, Fun Fashion Friday Link Up ,  Mix & Match Fashion   , Twenties Girl Style,  Stylin in St. Louis, Living in Color, Pumps and Pushups, Thursday Fashion Files,  Rachel The Hat, Fashion Friday, Friday's Fab Favorites, Daily Style Finds, East Coast Chic, Friday Favorites, Casual Friday, My Refined Style