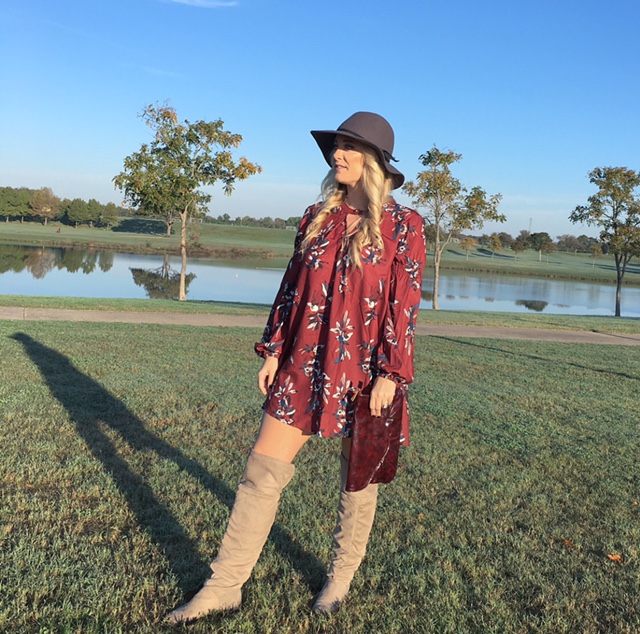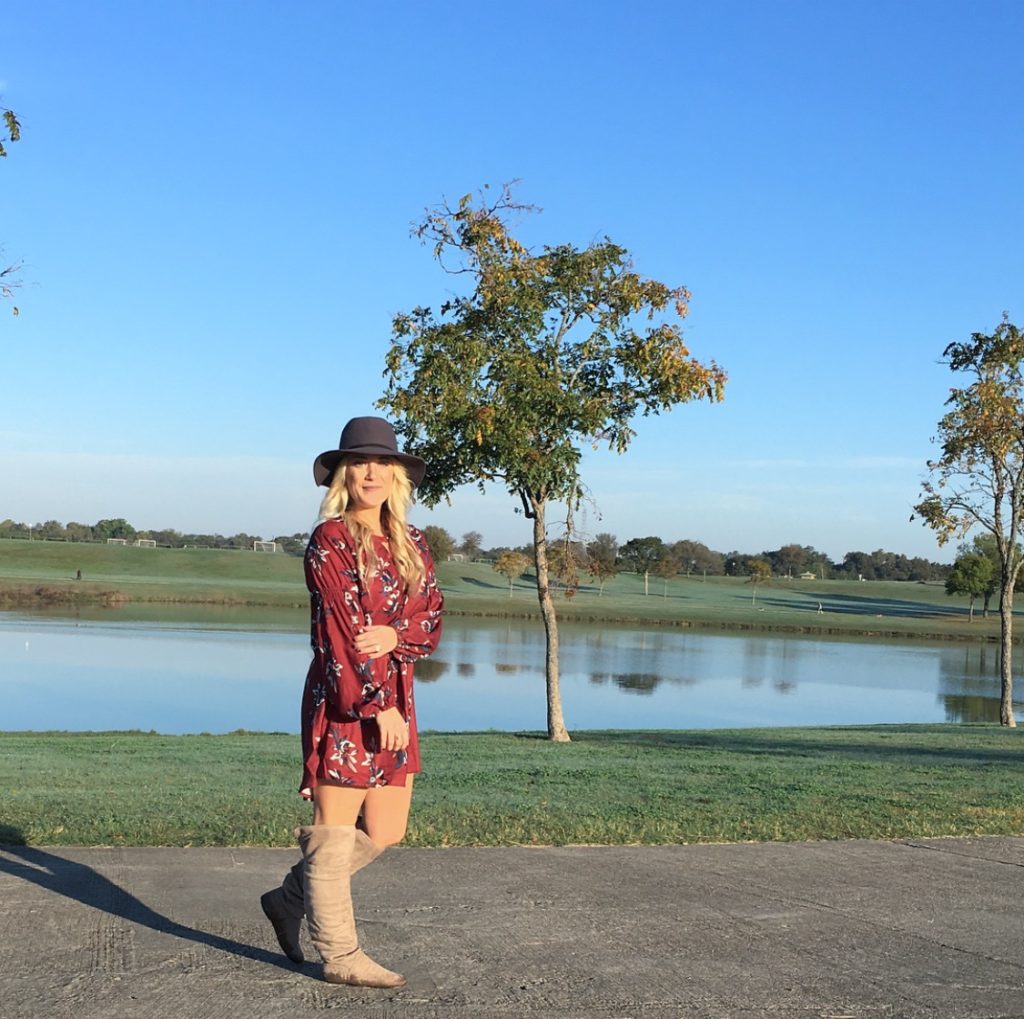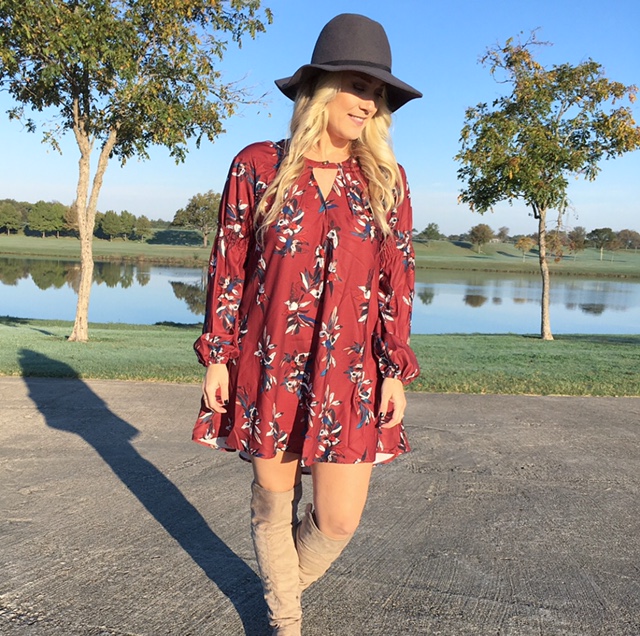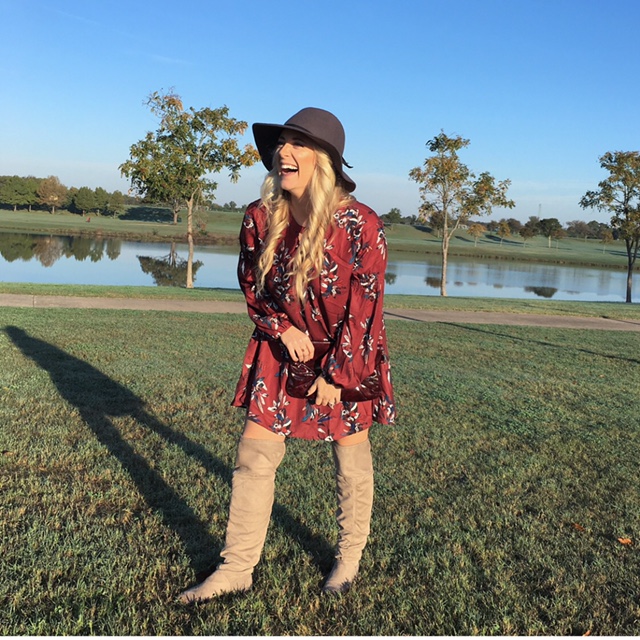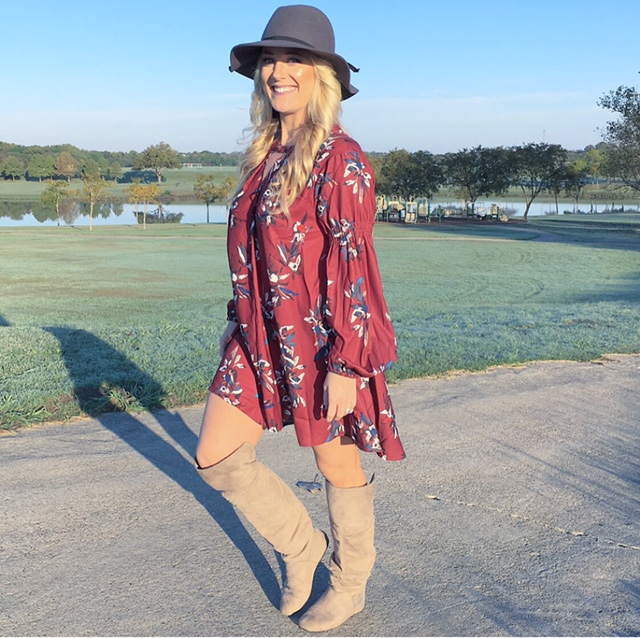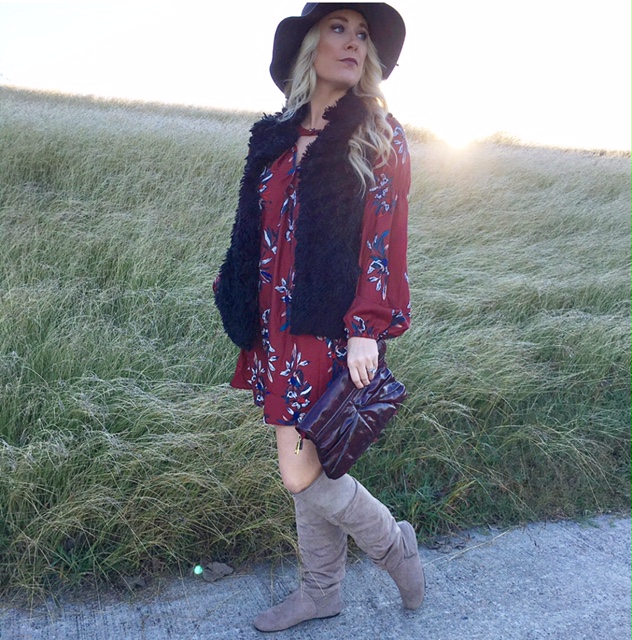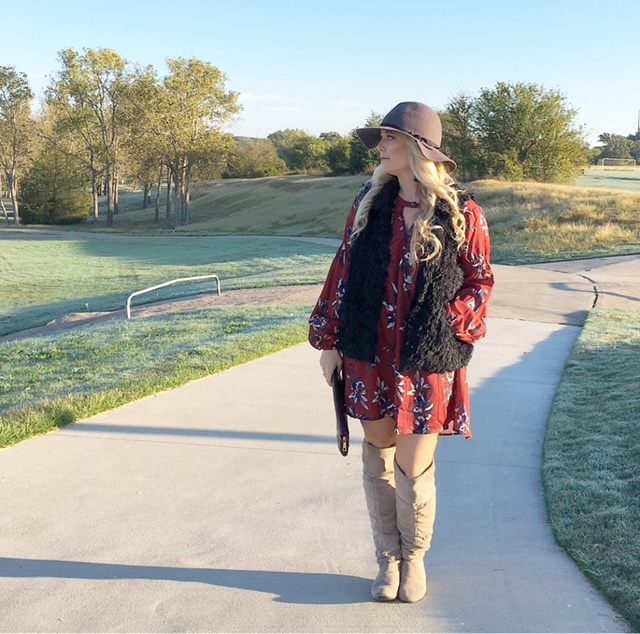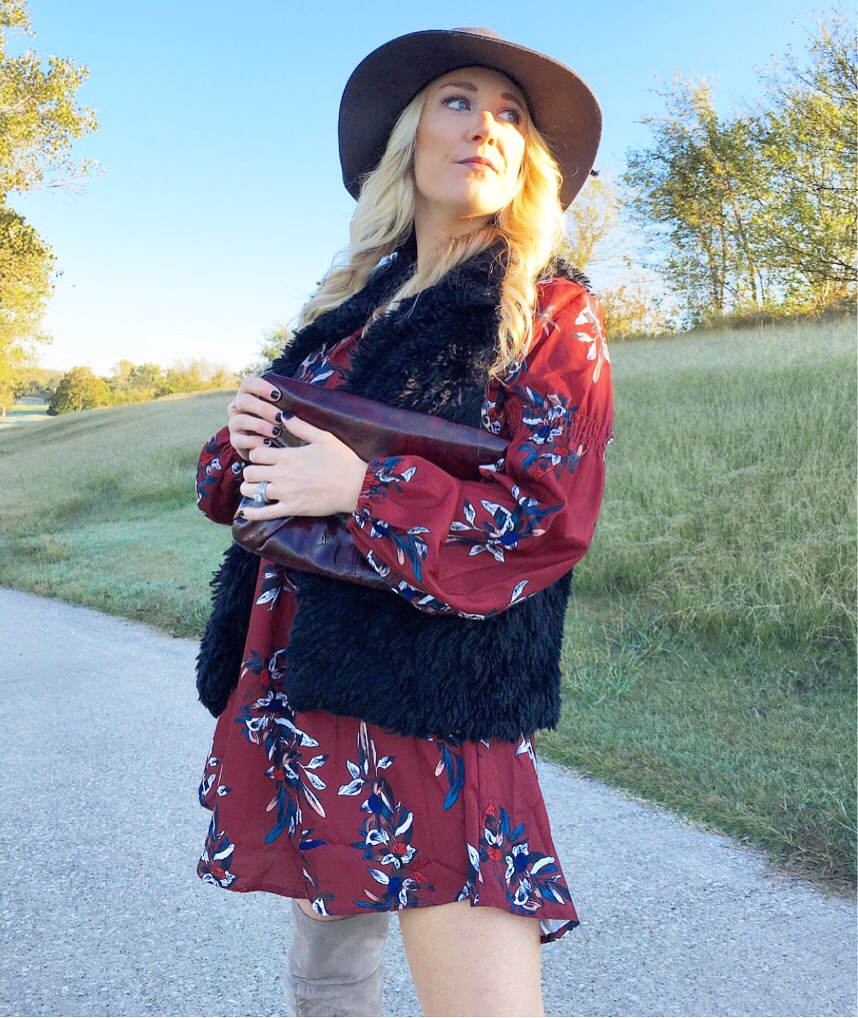 How is it already Thanksgiving Week!?!?! I mean, I am totally not complaining because I get to eat ALL THE FOOD but time is literally flying by! Tis the season… 🙂
If you've been window shopping lately or browsing the internet, you may have noticed one color overpowering the others: Burgundy. The gorgeous hue is in for Fall and you definitely don't want to miss out! I found this boho dress for under $30!!! I tried to channel my inner hippie with it. It is, like most of my clothes, wonderfully flowy and oversized. It was a steal from Shein , I love using them to test out trends that I might not otherwise try due to cost. To give it some edge, and some structure I paired it with my favorite furry vest and this floppy hat!
 You also don't want to miss out on the OTK boot trend this fall. Trust me, I found THE best identical OTK boot dupe to the original $800 pair for less than $100! How can you say no to that?! 🙂
Shop The Look:
What color are you loving for fall?
Brittany 🙂