Happy Happy Friday!!!!  Yay for another short week  and the weekend!
We have been soooooooo busy at work and it seems like my boss has just been in the office like everyday!  I know, that's what offices are for but he usually travels all week and might pop in on Fridays. So when he is there, I am always behind on emails and have to catch up on everything in the eventings. He has at least fifty bullets on the to-do list and maybe 2-3 of them get done a day lol – Trust me, I do love my job and I am blessed to have it but when you have your way of doing things and your own routine and then it gets interrupted, its pretty stressful! I hope y'all can relate 🙂
Today, I'm going to be giving you all a little review/roundup of what was in my recent Babblebox which consisted of a bunch of different products that I'm all giddy inside for. And the best part is, I have some amazing offers for most of the brands as well so make sure to keep reading on!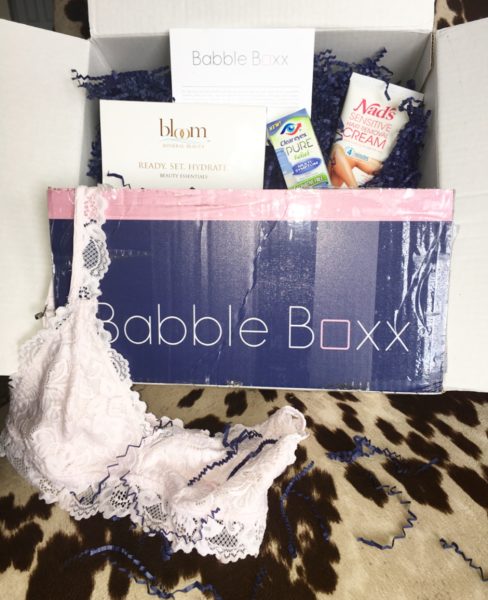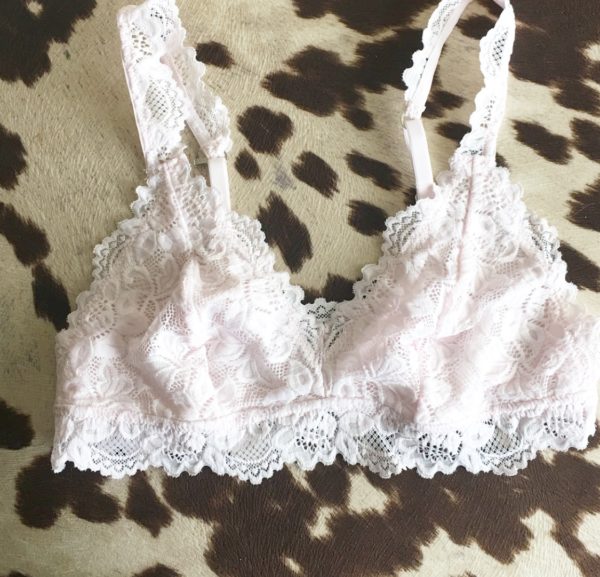 Bralettes are a sexy alternative for everyday wear. They are made with soft, stretchy lace for more comfort. The cups are lined with a soft, thin nylon blend that provides coverage without the bulk. This Coobie bralette is probably my favorite item from this box. This bralette is free of pads and wires but it still makes a beautiful cleavage. The straps are adjustable and include a mid strap hook on the back so you can wear it in a racerback style. This bralette is available in three sizes small, medium and large.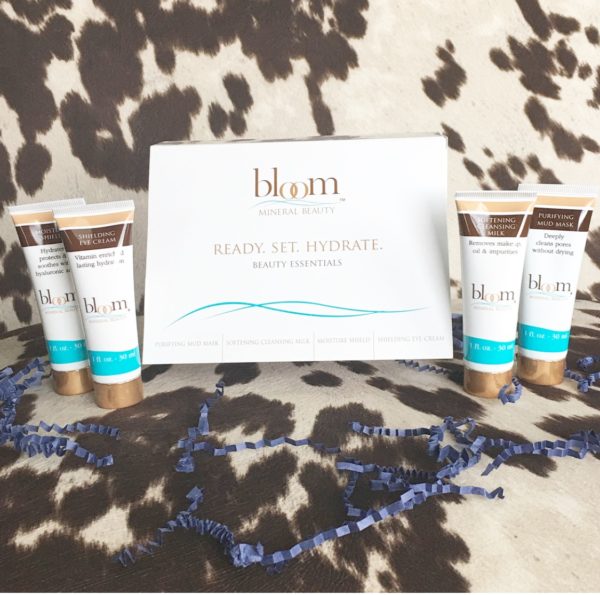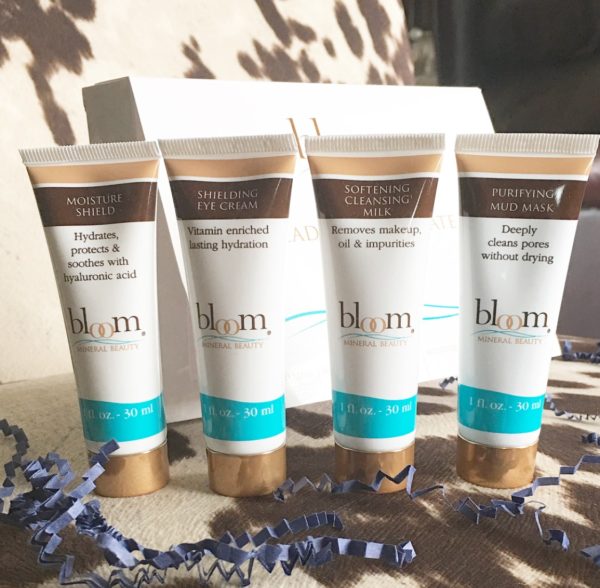 I am not usually one to try skincare products without looking at reviews first but this stuff looked amazing right out of the box. Bloom Mineral Beauty is a brand to put on your radar, especially if you are looking to try out natural beauty products. This four piece set is a perfect simple skincare routine even the busiest of girls can follow. The set comes with a cleanser, moisturizer, mask and eye cream. I haven't had much time to focus on self-care lately, and that needs to change. I do however always follow a skincare routine and mask at least once a week. The bloom Mineral Beauty Ready.Set.Hydrate set is $39 and an excellent way to try out the brand.
You have the chance to save
25% with code "skin25"
– good through June 30. This offer is limited of 2 uses per customer.
Clear Eyes Pure Relief®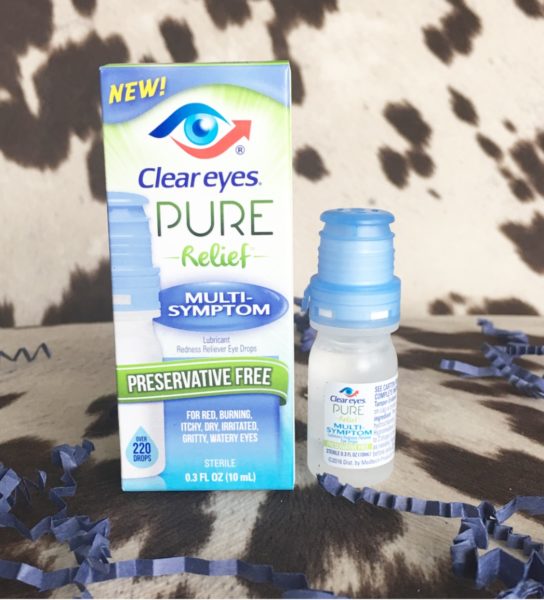 I am always messing with my eyes during the day from scaring at a computer screen. My contacts will dry out so easily. Clear Eyes Pure Relief®, helps to keep my eyes hydrated and itch free. Clear Eyes is the first preservative free eyes drop in a multidose bottle available at retail in the US. It's also available in a dry eye formula if that is an issue for you. The bottle has a built in purifying filter that keeps bacteria out, eliminating the need for preservatives. Click here to download a coupon that will save you $3 when you purchase.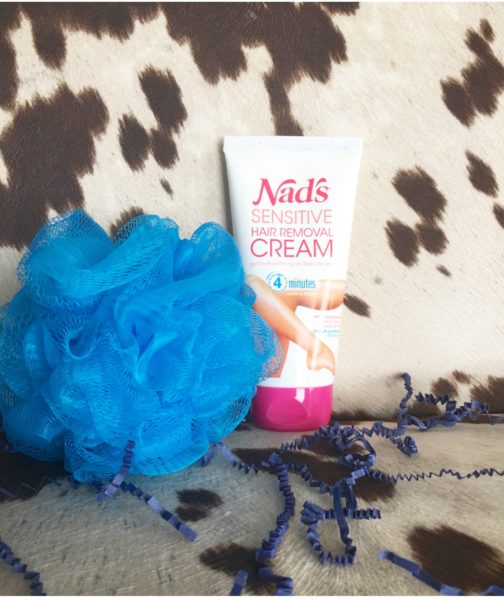 Another item I want to talk about is the
Nad's Hair Removal Cream
.  I actually used this when I was younger when my mom wouldn't let me use a razor.
Nad's Sensitive Hair Removal Cream
is designed for painless hair removal; formulated with natural extracts of melon, aloe vera, avocado Oil and honey to help soothe and protect sensitive skin. What I love about the product it is perfect for the shower because it does not drip. It is also simple, quick and removes hairs easily, with no pain! I just want to let you know please do not exceed 10 minutes, and when done just wipe away cream with cloth and rinse.
I was truly happy to receive this awesome box which included a lot of my daily essential. I hope you will enjoy them as much as I did.
What are some of your favorite subscription boxes?
Brittany 🙂