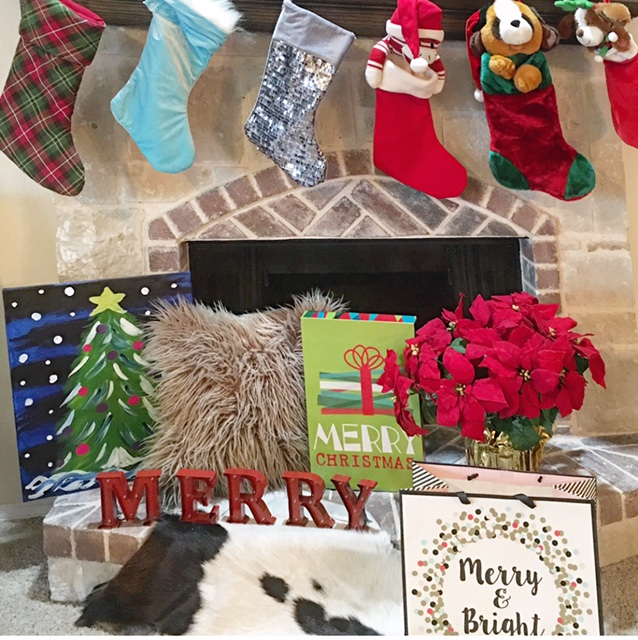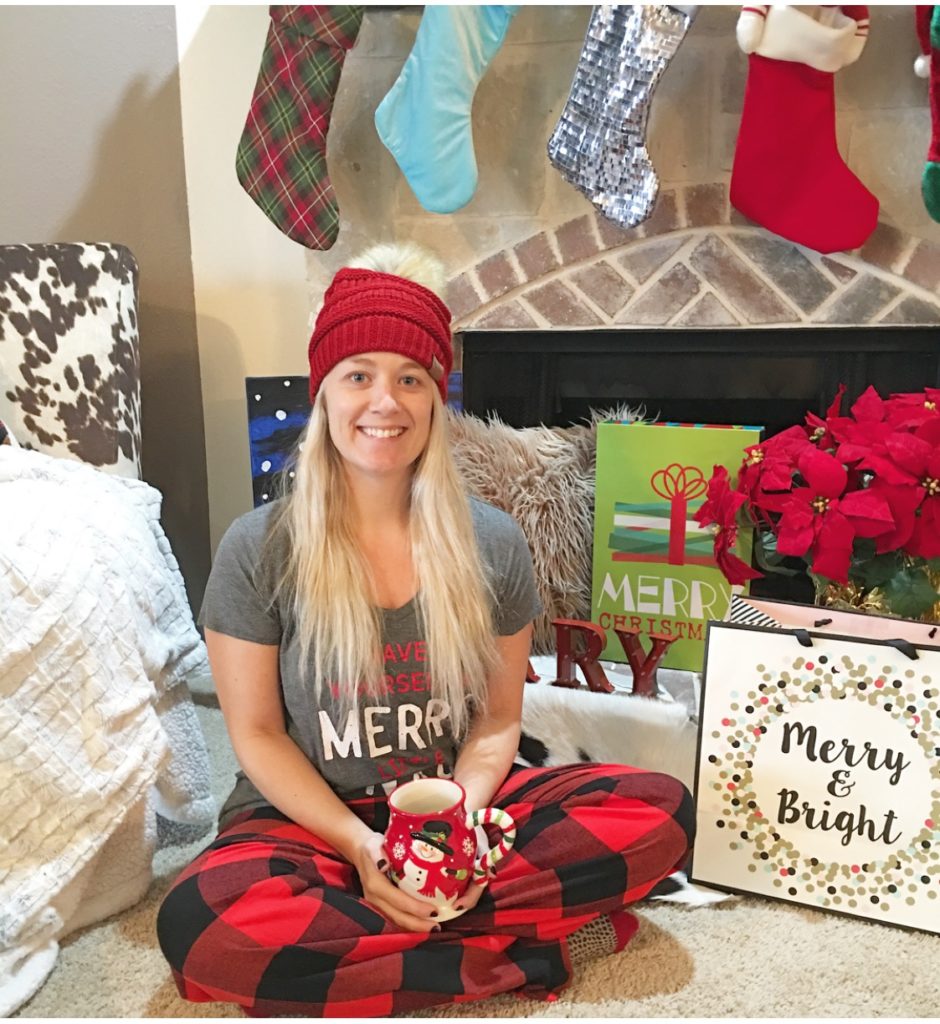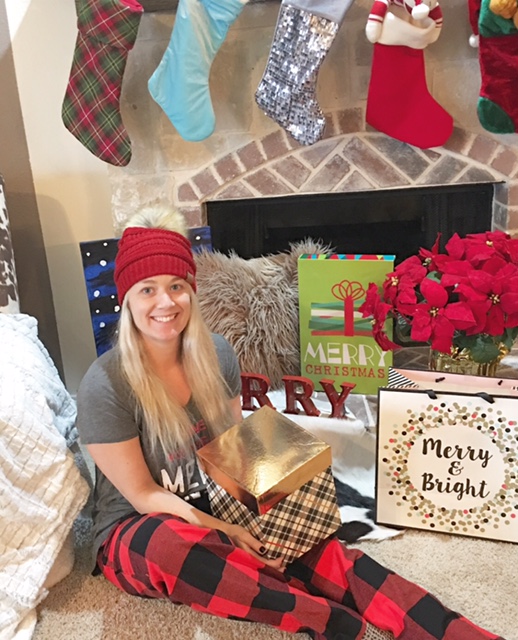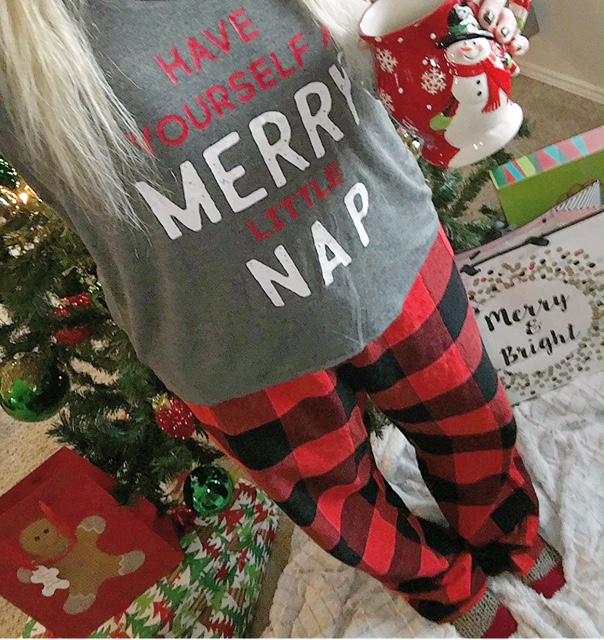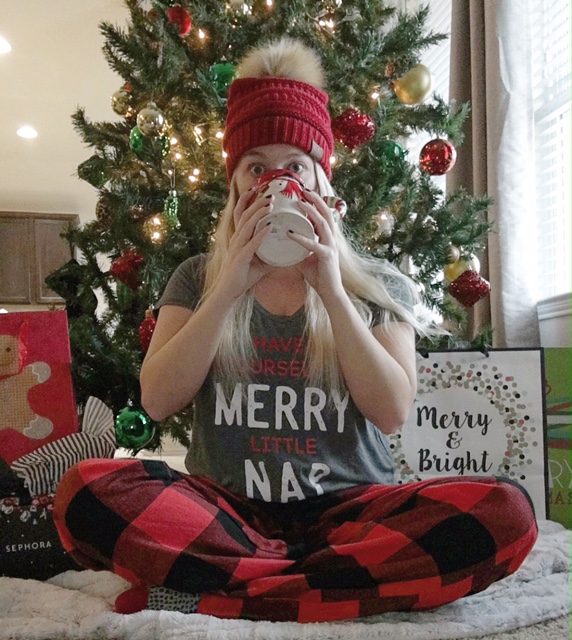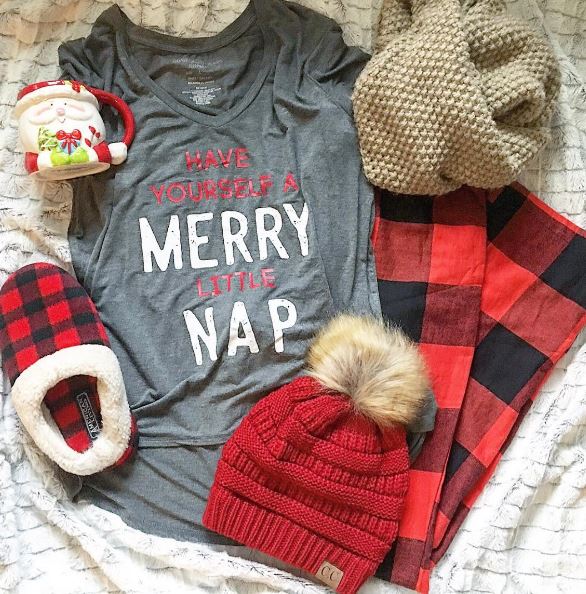 One of my FAVORITE family Christmas tradition's are holiday pajamas!! Every Christmas Eve, I get matching pajamas for me and my cousins! After we unwrap our PJ's, we change into them for the rest of the night playing games and unwrapping presents. It never fails to put me in the Christmas spirit! I wanted to share a Christmas morning look (bare-face and all) that you can re-create with your family! (Disclaimer: Please excuse my silly smirks as my husband was dancing to the Christmas music in the background 😛 )
These pajamas were a recent purchase from Target and I am so obsessed with them. They are THE softest material and are ridiculously comfortable. I could not find the top online but I have linked similar one's below. I also recently snagged the slippers I'm wearing from Marshall's and they are a new favorite for me. I love the look and feel of the UGG slippers, and these are a perfect dupe for under $40! I am also obsessed with these from TJMaxx with the gold trim. They are an absolute essential for your winter wardrobe.
This red pom beanie is literally my savior for this time of year. Bed head and dirty hair dont stand a chance and its so perfect for Christmas morning! It also comes in eight other colors so you dont look like you wear the same hat everyday like me! 🙂
Shop This Look & Other Styles:
What are some Christmas traditions you do with your family?
Brittany 🙂