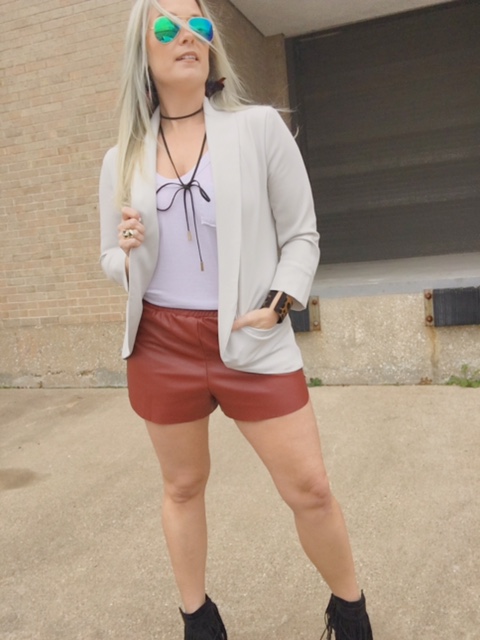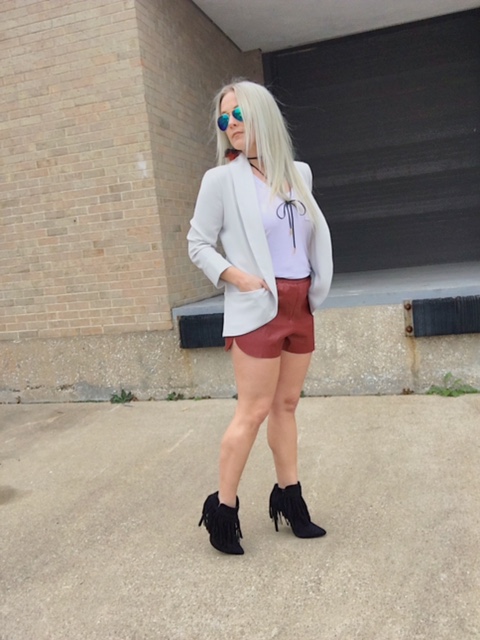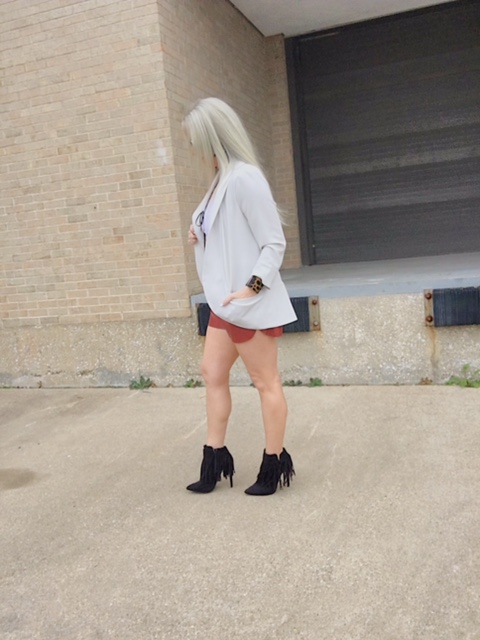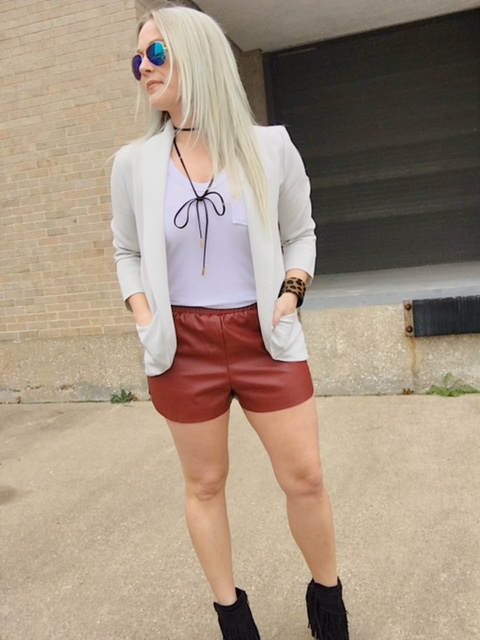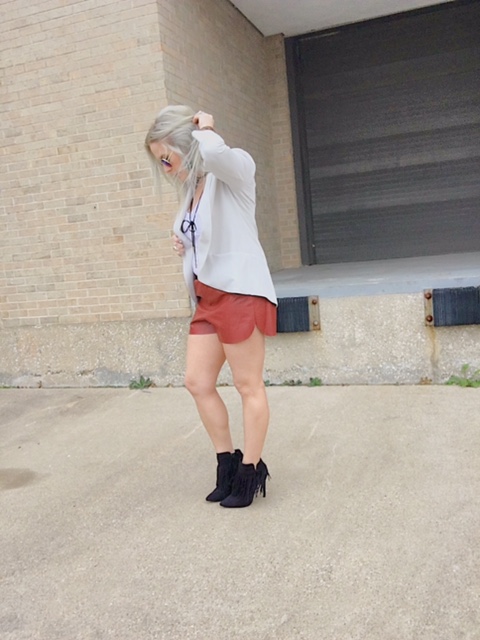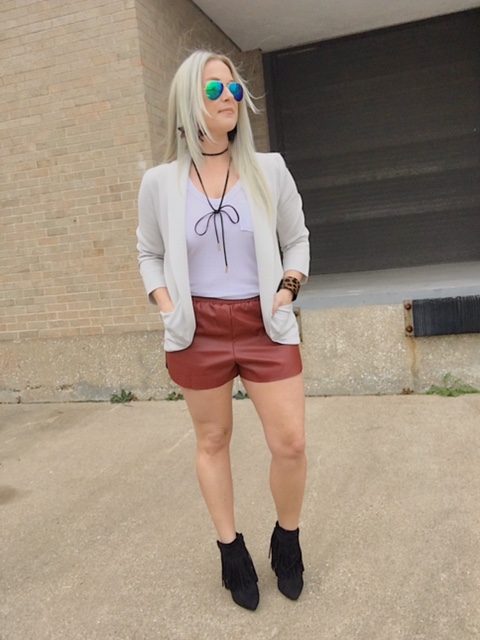 Happy Monday Friends!!!
Hope you had a fabulous weekend! We were busy with lots of family time! My alumni, Cincinnati Bearcats, played SMU yesterday and it was such a great game!! I dont really have a voice today from screaming and being sick… My Bearcats lost but it was def a fight! And what about the Grammys? I was NOT impressed at all this year… Except for Gaga & Metallica! Epic!! 🙂
Today, I am sharing a transitional look for Spring and it could also be an outfit idea for Valentines Day! (Please excuse my pale legs!!!!) Since last November, I have not styled shorts in a blog post, so when the weather rose to 80 degrees this weekend I decided it was the perfect time. I found these amazing leather shorts last summer at TJMaxx and actually wore them to the TSwift concert! They are so comfy and the color is more of a dark red. Going for a casual look with a touch of sophistication, I paired these leather shorts with this amazing cream colored blazer that is just the right length for shorts and pants! I wanted to keep it a little edgy why not add some fringe! These stiletto fringe booties have been my go-to for so many outfits!
Do you have any exciting Valentines Day plans tomorrow? We are probably keeping it low key and will go to dinner… with out toddler! #romantic 🙂
Brittany 🙂
SHOP THE LOOK: