Hola Amigos!!!
I am currently en route to Mexico as you are reading this… It is bright and early but momma is READY!!!
This post will be short and sweet but I wanted to share this amazing jumpsuit with y'all!!!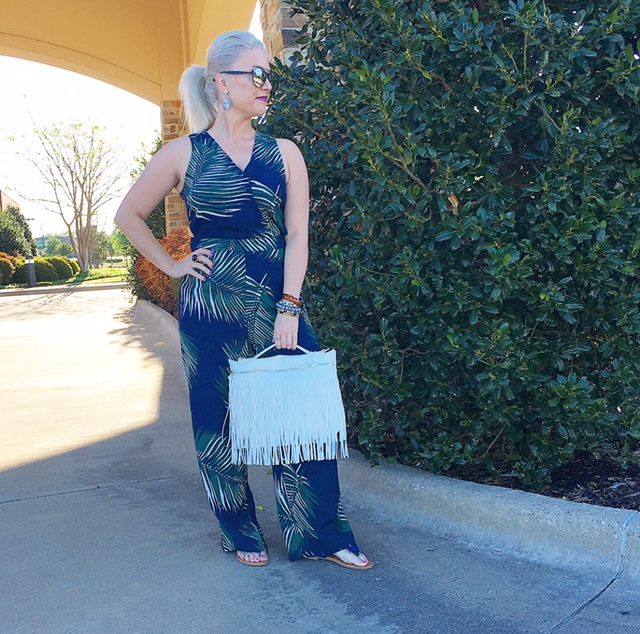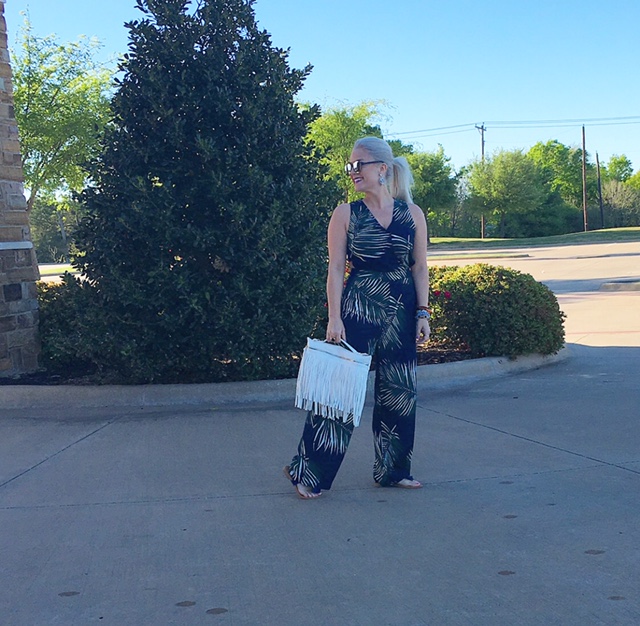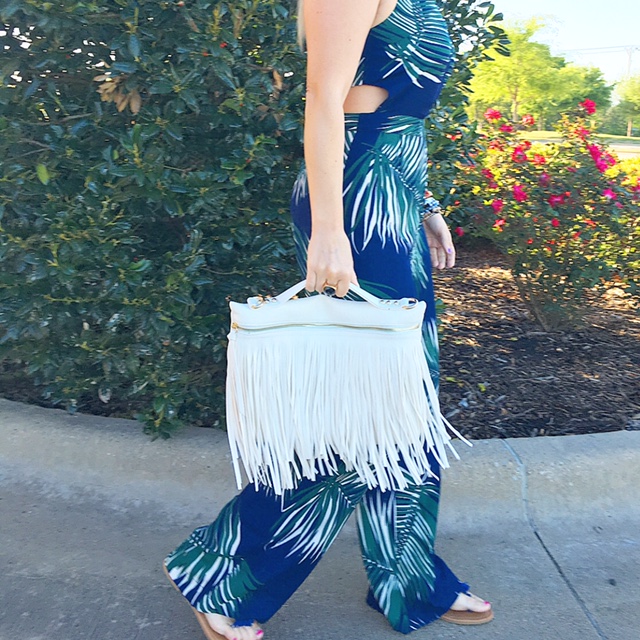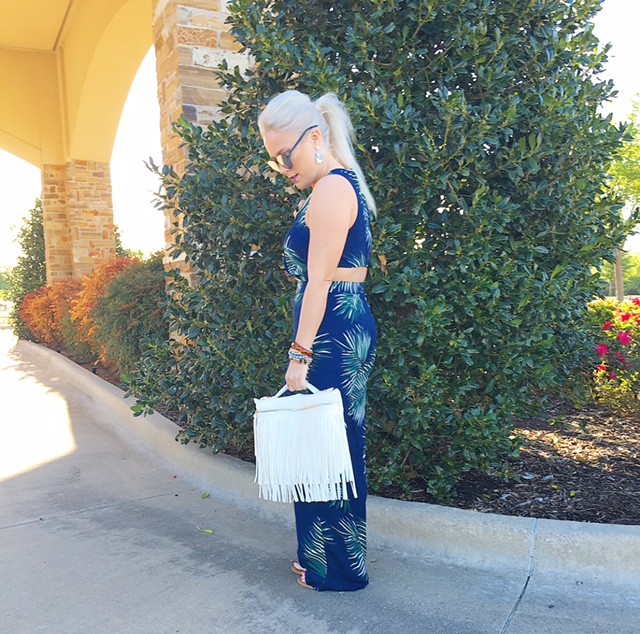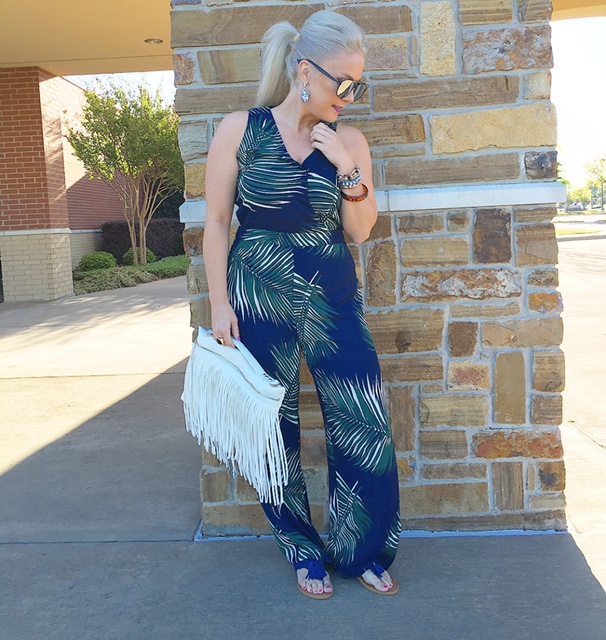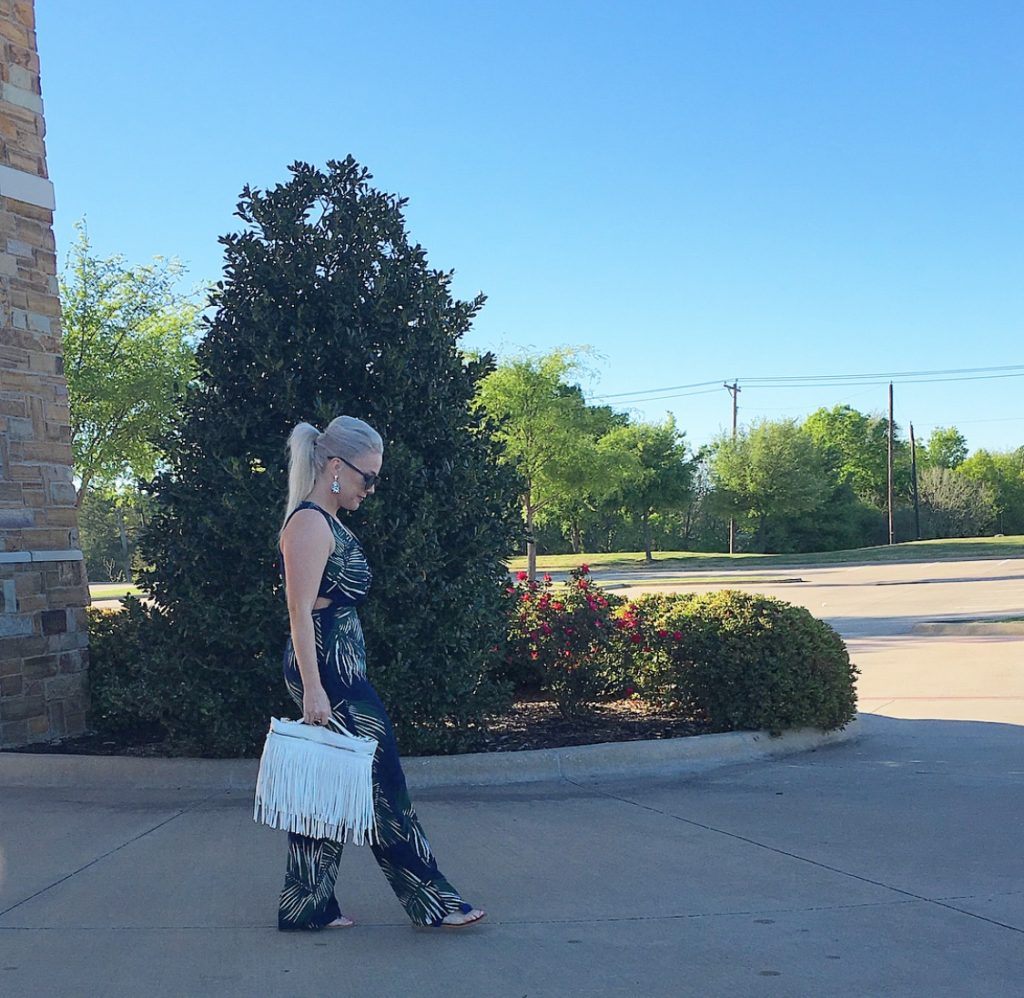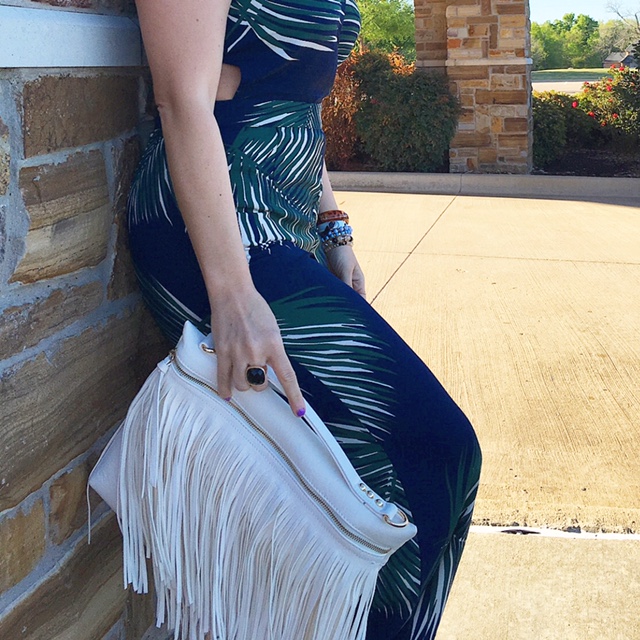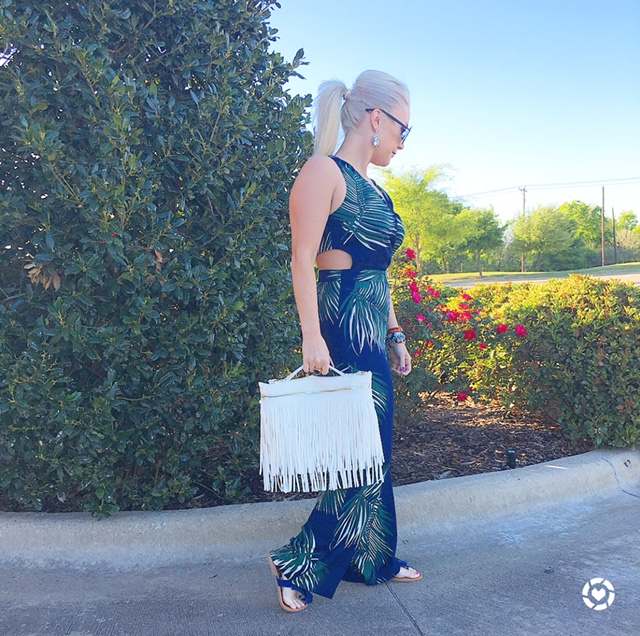 While summer isn't officially here just yet, it is finally feeling like it! I don't know about you, but I'm so ready to for bright colors and to fully embrace the palm print trend! And I'm more than excited that I finally found the perfect one! This jumpsuit from Hazel and Olive Boutique is simply amazing!! Its super comfy and the cutout in the back is so unique. I love this for day to night transitions when I am running around during the day but I have an event or dinner at night. Unfortunately, this one is sold out but I LOVE this one and this one !! I am hoping it gets restocked very soon!! 🙂
For this casual vibe, I paired it with blue fringe sandals I snagged at Marshalls! I decided to have a little fun and add more fringe with my favorite fringe clutch! This is going to be making an appearance in Playa!!
Hope y'all have an awesome week!
Brittany 🙂
Linked Up With: Style Me Wednesday Link Party , What I Wore Link Party, What's Up Wednesday Fashion Link Up, I Feel Pretty Link Up, Trendy Wednesday Link Up, What I Wore Wednesday, What I Wore Wednesday w/ Tucker Up, Oh, Hey Girl Link Up, Jersey Girl, Texan Heart Link Up, Fashion Frenzy Link Up {and click here}
SHOP THE POST: