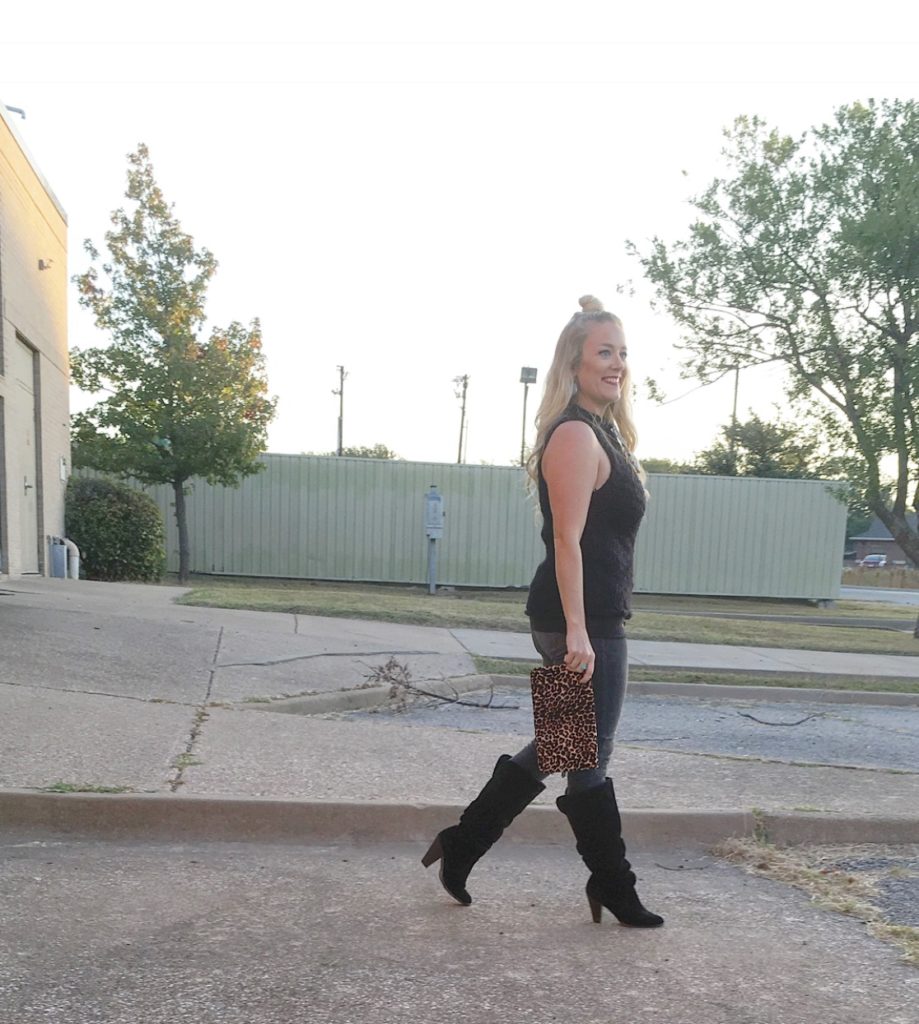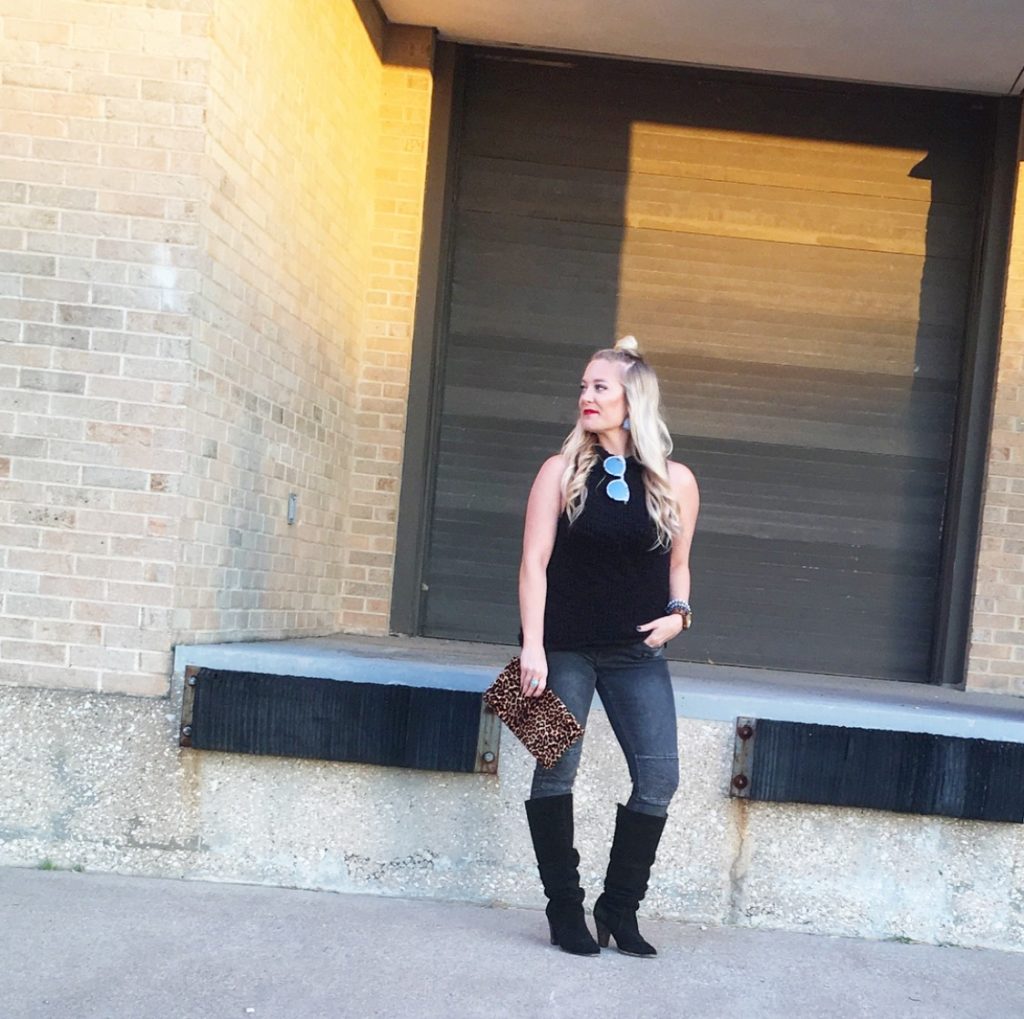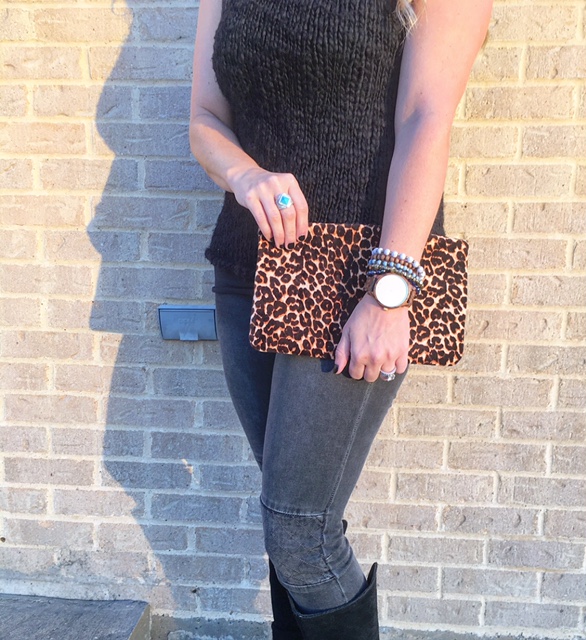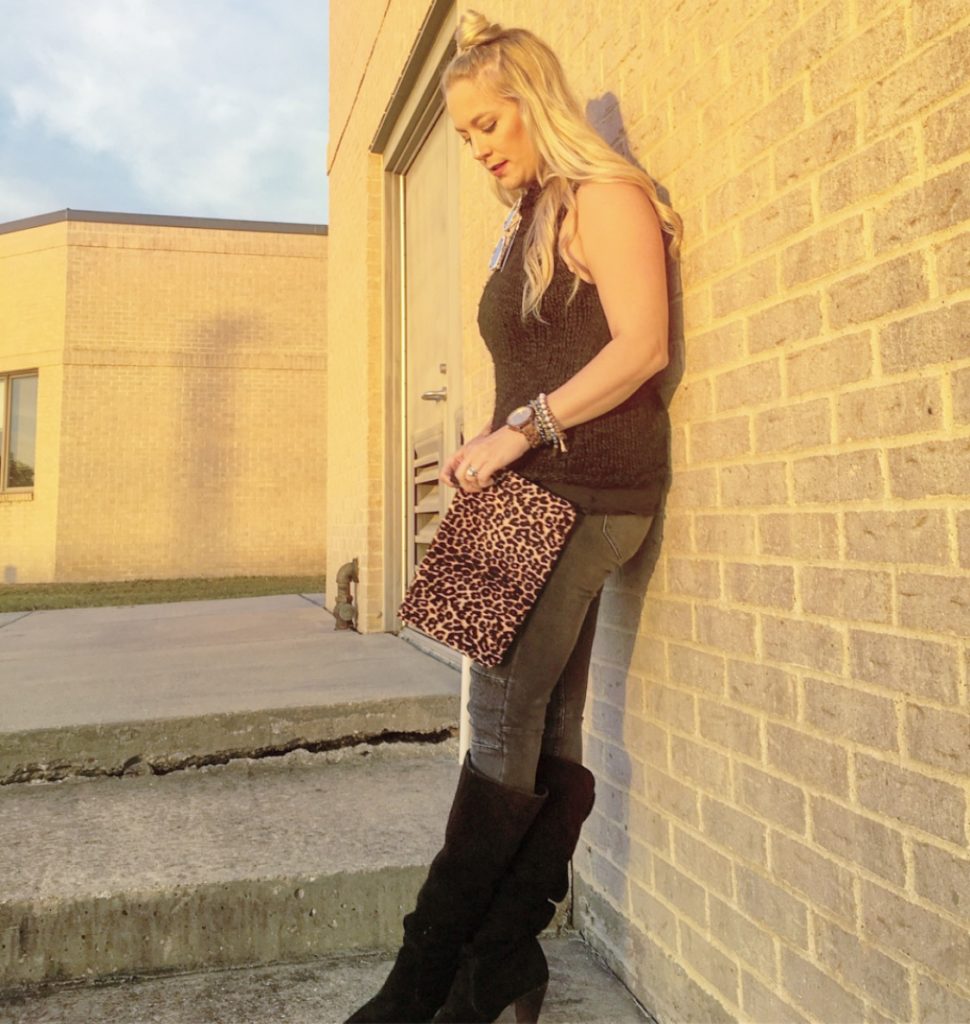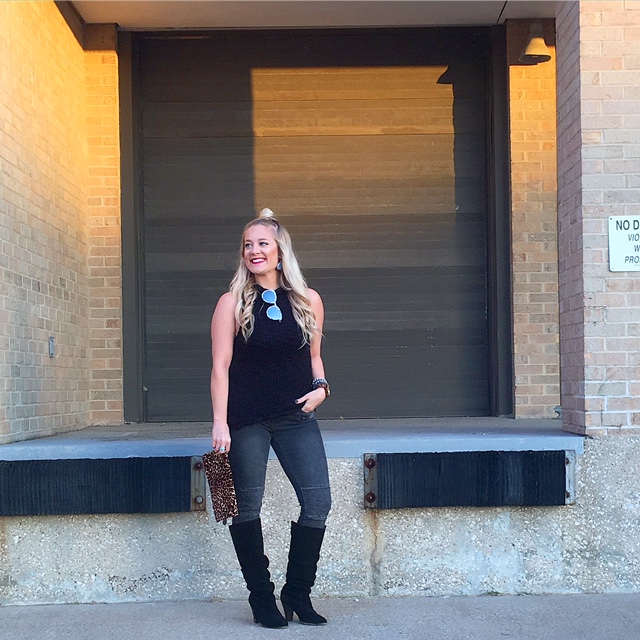 Let me introduce you to the cutest little sleeveless sweater I have ever laid my eyes on!
I'm not going to lie, it's been a hot minute since I've worn a turtleneck, so I was really on the fence about purchasing one. But from what I've seen, it seems that turtlenecks and cowl necks are going to be big this fall, so I wanted to try one out. While it's still a little bit warm out right now to be wearing a turtleneck sweater, I can't wait to add this to my fall collection. It's perfect with skinny jeans or moto jeans for a little bit of an edgy look. I paired it with my go-to leopard clutch and black boots I purchased last season.
Shop this look:
Are you loving the sleeveless sweater look for fall?
Brittany 🙂