Happy Happy Monday Y'all!!
We are already mid August and I swear this year is literally flying by! We had a jam-packed weekend full of go, go, go and I am sitting here trying to even remember what we did lol – lets just say most of it revolved around my child. Yesterday, we decided to go to the Ranger Game which was great to get away and just enjoy each other for the day! Every weekend, ts usually one of us that is either taking him to a birthday party or driving him to baseball/basketball practice. We took the time to just do a family day and enjoy each other!
But I did wanna share this amazing dress that I shared on Insta this past weekend. Oh yes and these over-the-knee boots that I think everyone needs for fall!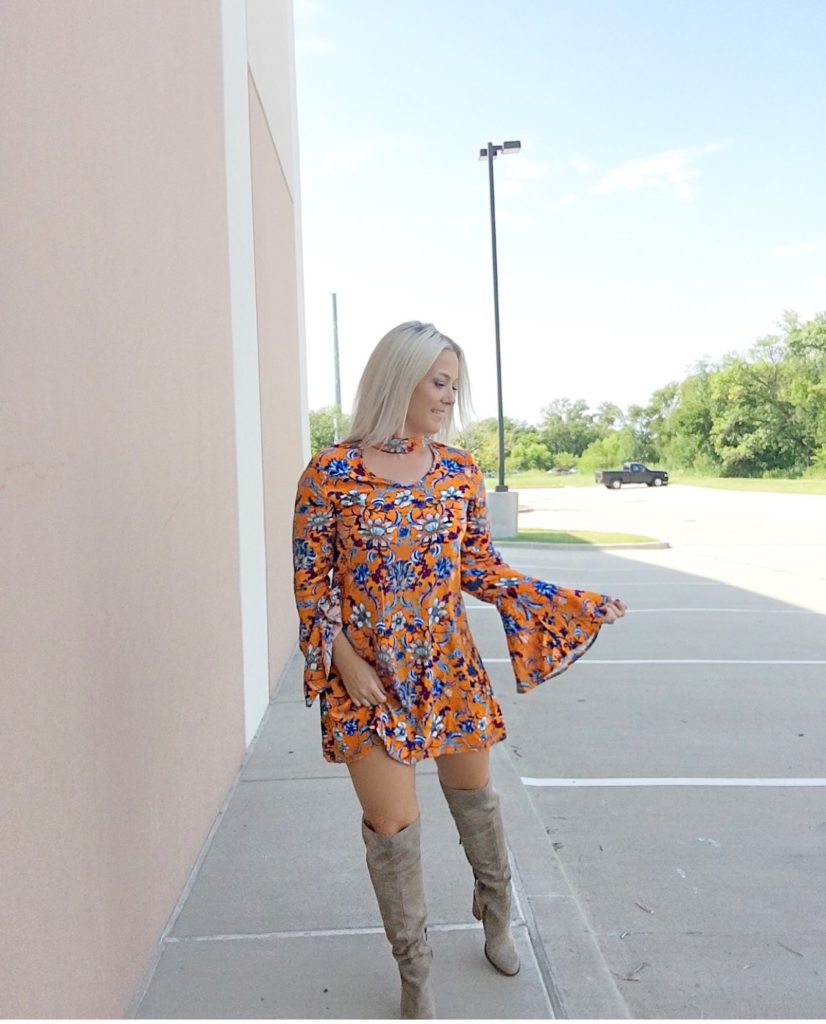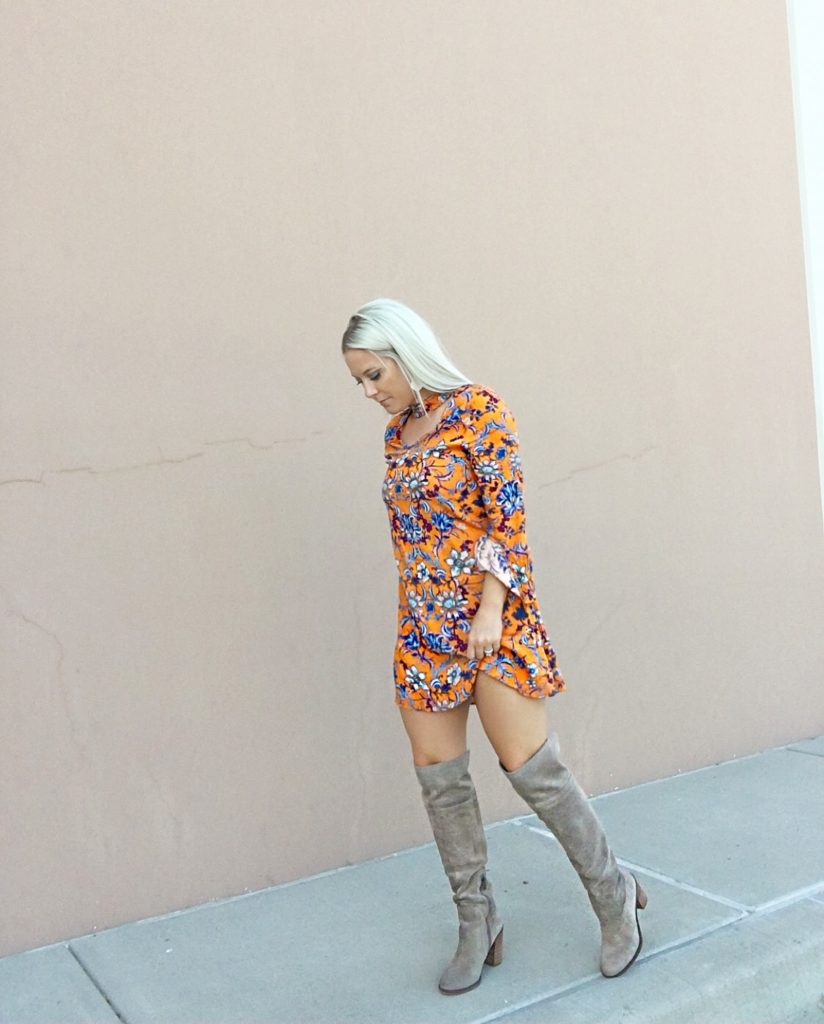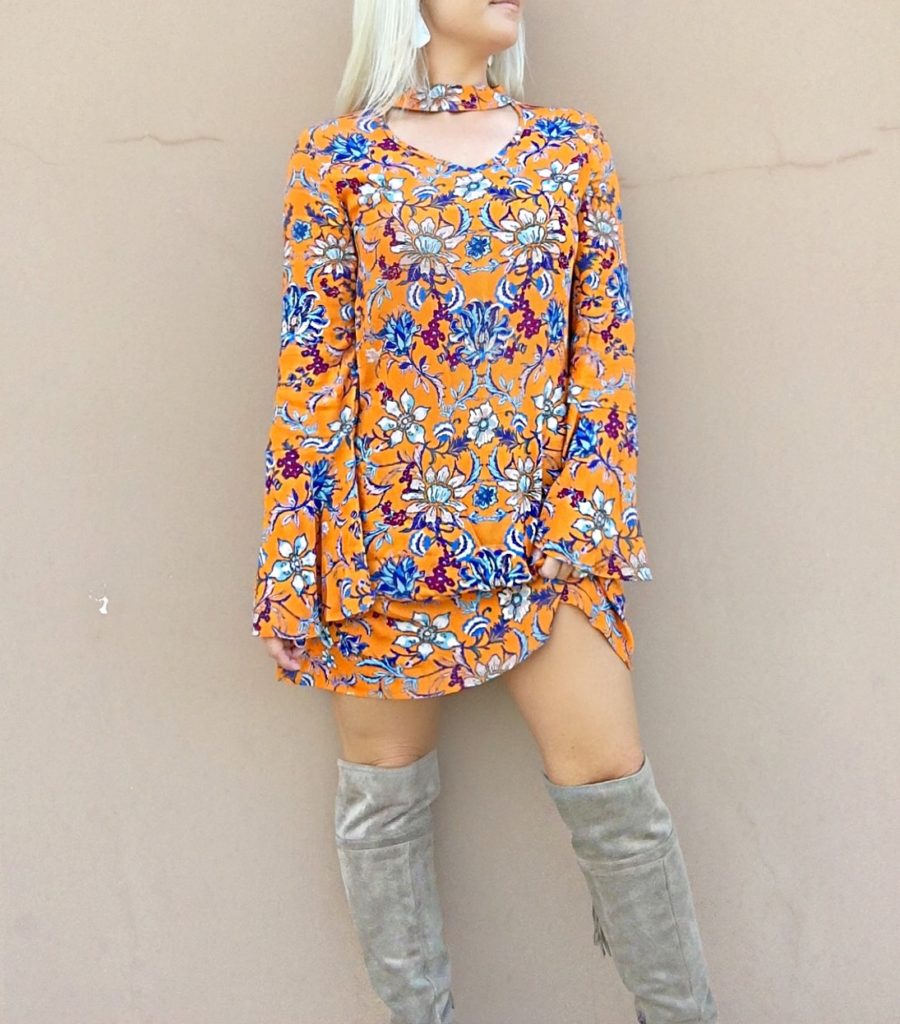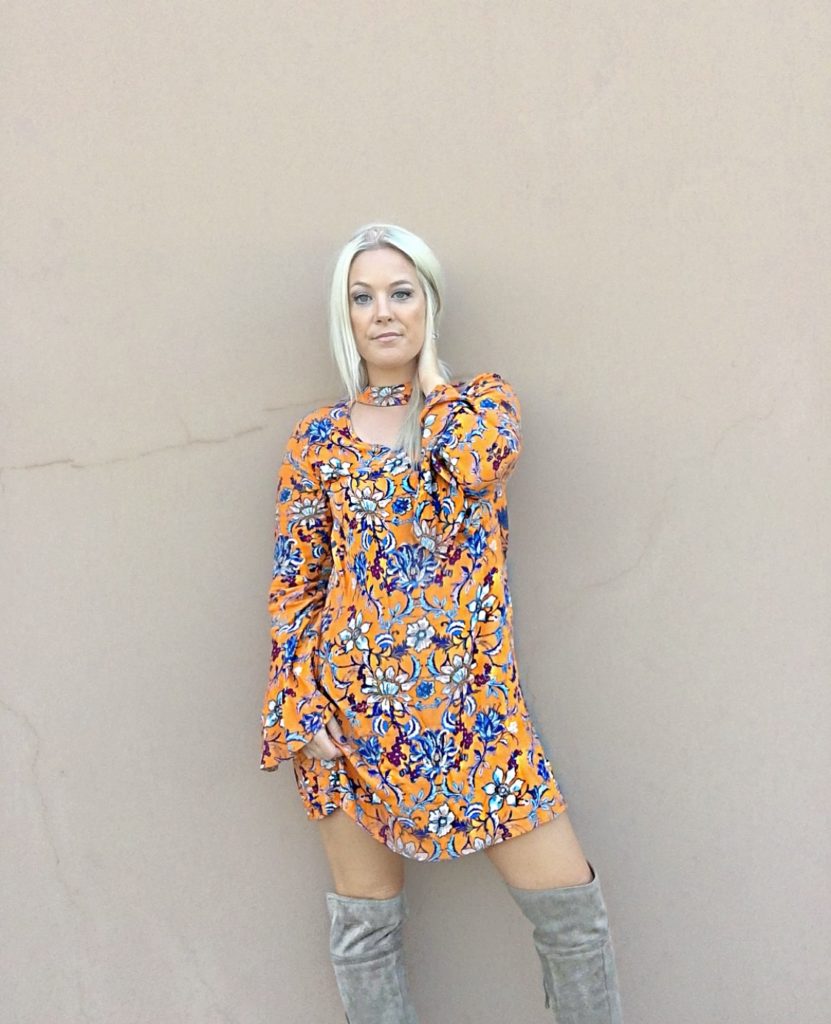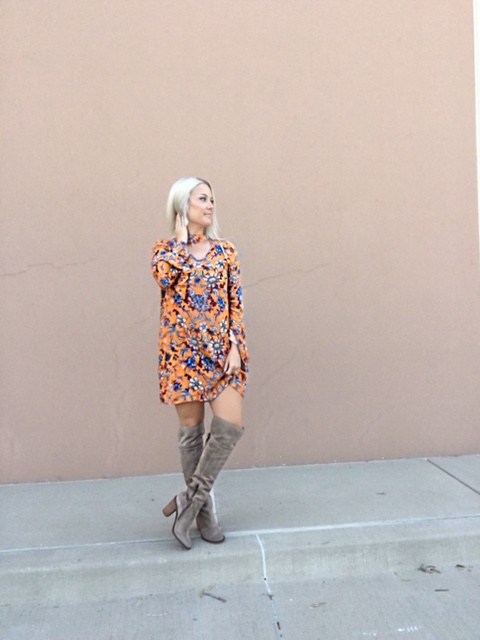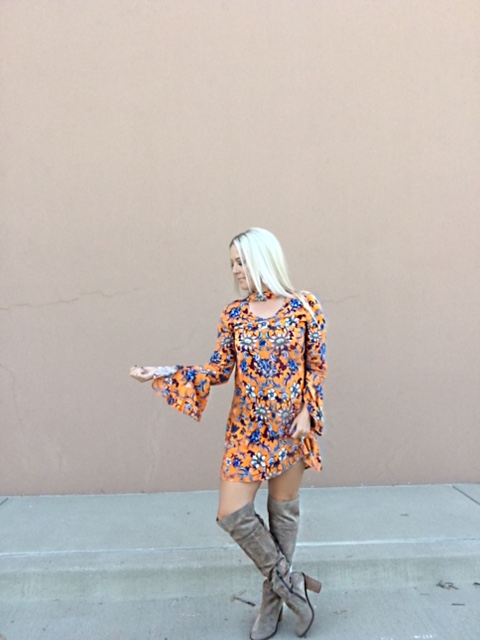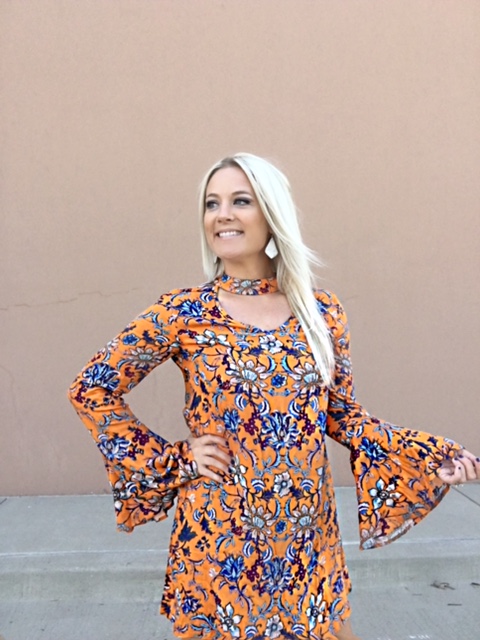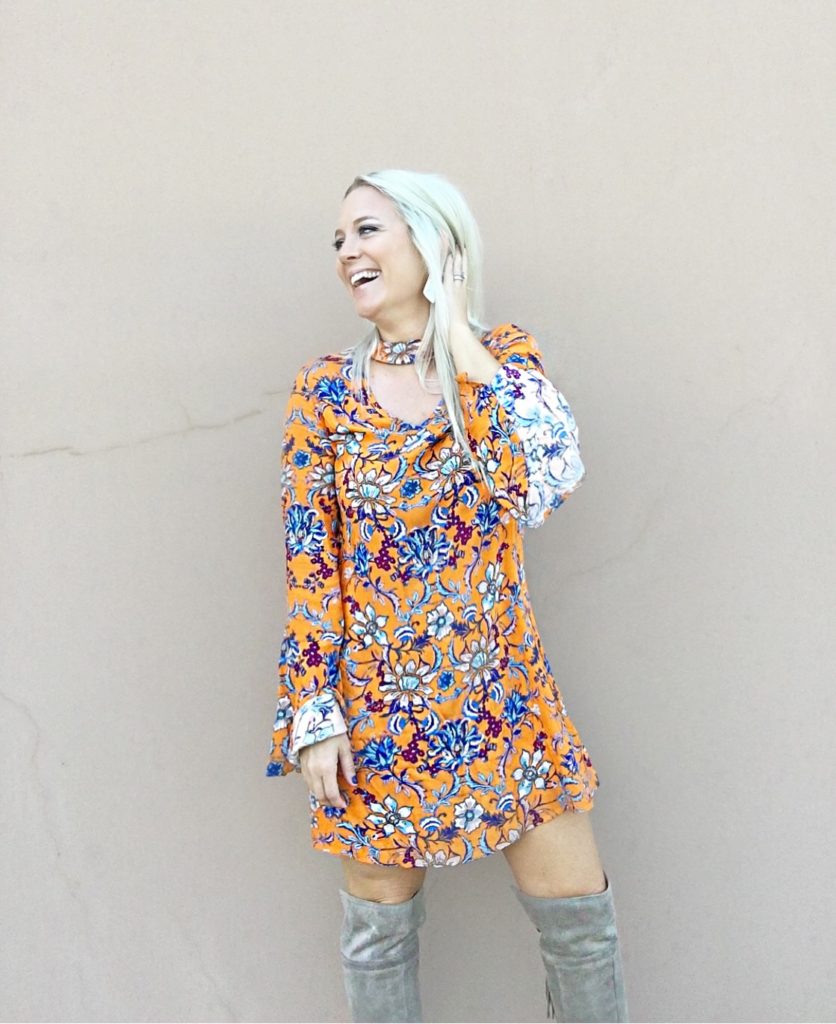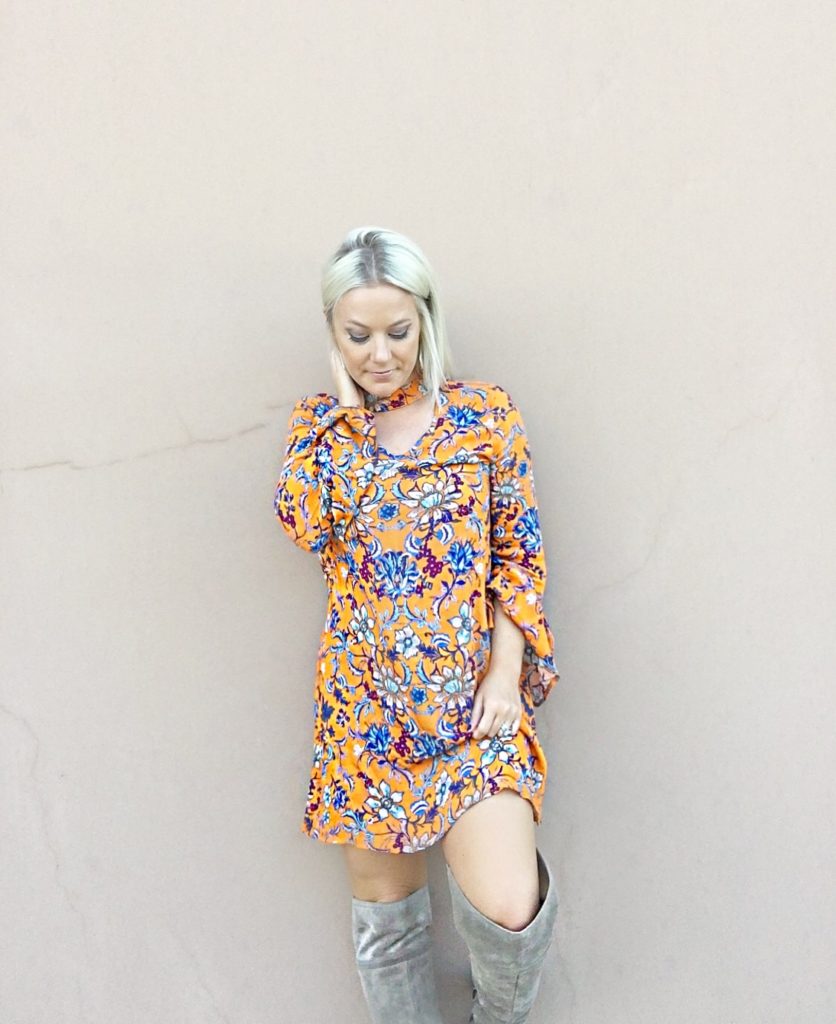 I mentioned in my Nordstrom Anniversary Sale post that a fall floral dress is a must-have. Well, I'm backing that statement up with today's post! I finally found the perfect floral print dress! I'm normally not attracted to these types of dresses but the floral print of this one was just calling my name! It also has a very 70's vibe – especially with the choker neckline– which is trending right now!!! And y'all these boots.… O.M.G!!!  I have been looking for the most perfect OTK boots for fall and I brought home so many that did not work. I ordered these from Nordstrom Rack and they are under $80! The color is so perfect for all things fall! I shared them on Insta-Stories and had mentioned they were a little tight on my calves. Since wearing them, they have actually stretched out and are super comfy! They are a MUST!
One more thing that I am pretty excited about…. I am re-vamping the blog layout! All of it! I think it is time for a new look and I want something a little more professional looking but still shows all the KingdomofSequins personality! The company I am working with sent me a preview of the logo and I almost DIED! I can't wait for y'all to see it! Its looking so good and gets me so excited! Stay tuned to a new layout by next week.. (hopefully)!!! 🙂
Have a great week y'all!
Brittany 🙂
SHOP THE POST:
Link Ups:     Shoe and Tell!  #iwillwearwhatilike link up! Hello Monday! Mix It Monday! How I Summer! Creative Mondays!  A Lovely A La Mode Link Up! Sincerely Jenna Marie! BLoved Boston , Trendy & Tidy , Turning Heads Tuesday! Confident Tuesday! Tuesday Fashion Party On Trend Tuesday! , Trend Spin Linkup,  I Feel Pretty Link Up,  What I Wore Wednesday w/ Tucker Up, Oh, Hey Girl Link Up, Jersey Girl, Texan Heart Link Up, Fashion Frenzy Link Up,  Trendy Wednesday! Style on the Daily! What I Wore! Thursday Fashion Files!   Thursday Moda! Passion for Fashion! Fabulous Friday!  Fab Favorites!  Flashback Fashion Fridays! Weekend Wear Link Up!  Ladies Who Link Up!,  Friday Favorites, Friday Favorites with Meet @ The Barre ,  High Five for Friday Weekend Wear Link Up, Flashback Fashion Friday Link Up, Friday Favorites with Lizzie in Lace,Fun Fashion Friday Link Up , Twenties Girl Style,  Stylin in St. Louis, Living in Color, Fashion Friday,  Daily Style Finds, East Coast Chic