Y'all….
I think I have officially lost my mind this week!! Holy. Work. Overload!
Luckily, today's Friday and I'm making myself work from home so I can actually sit down and answer all 300 (unopened) emails since Monday! Don't get me wrong, I love my job but this girl needs a vaca!!
Enough about that… Today's post is getting me excited for summer!!
Well, I don't know if it is because of festival season, but I'm really into band tees these days #obsessed. And would y'all believe it if I told you this one is actually a boy's hoodie… Shoutout to Target!! 🙂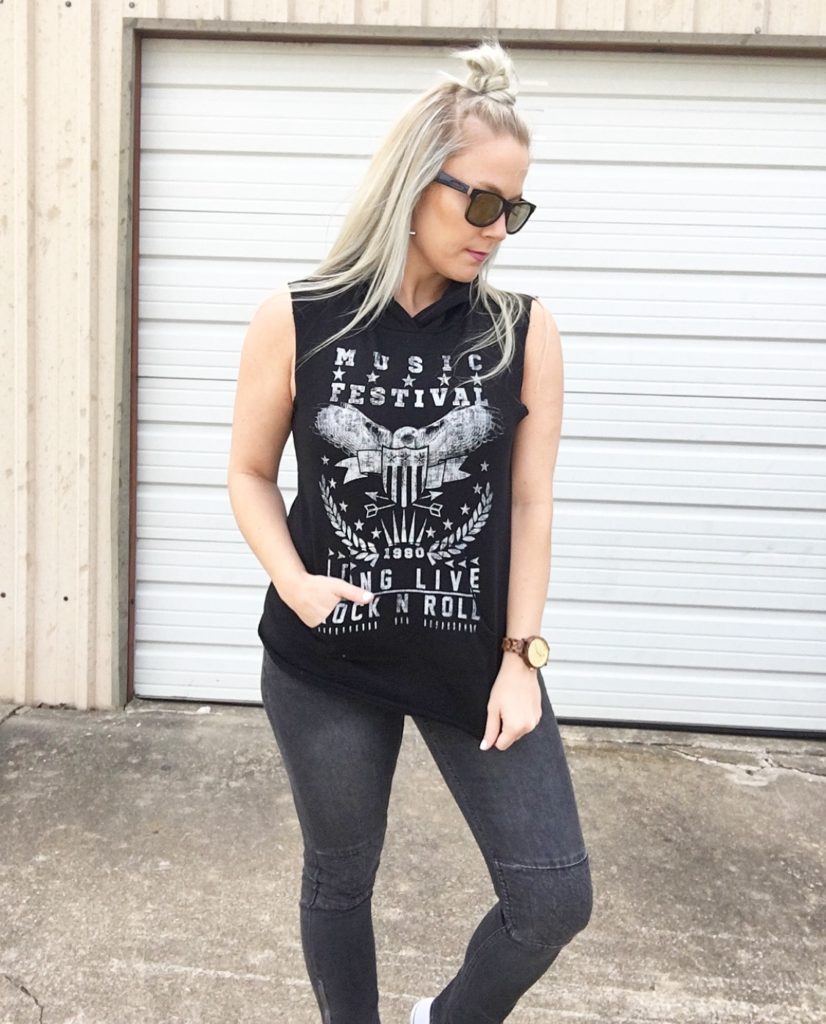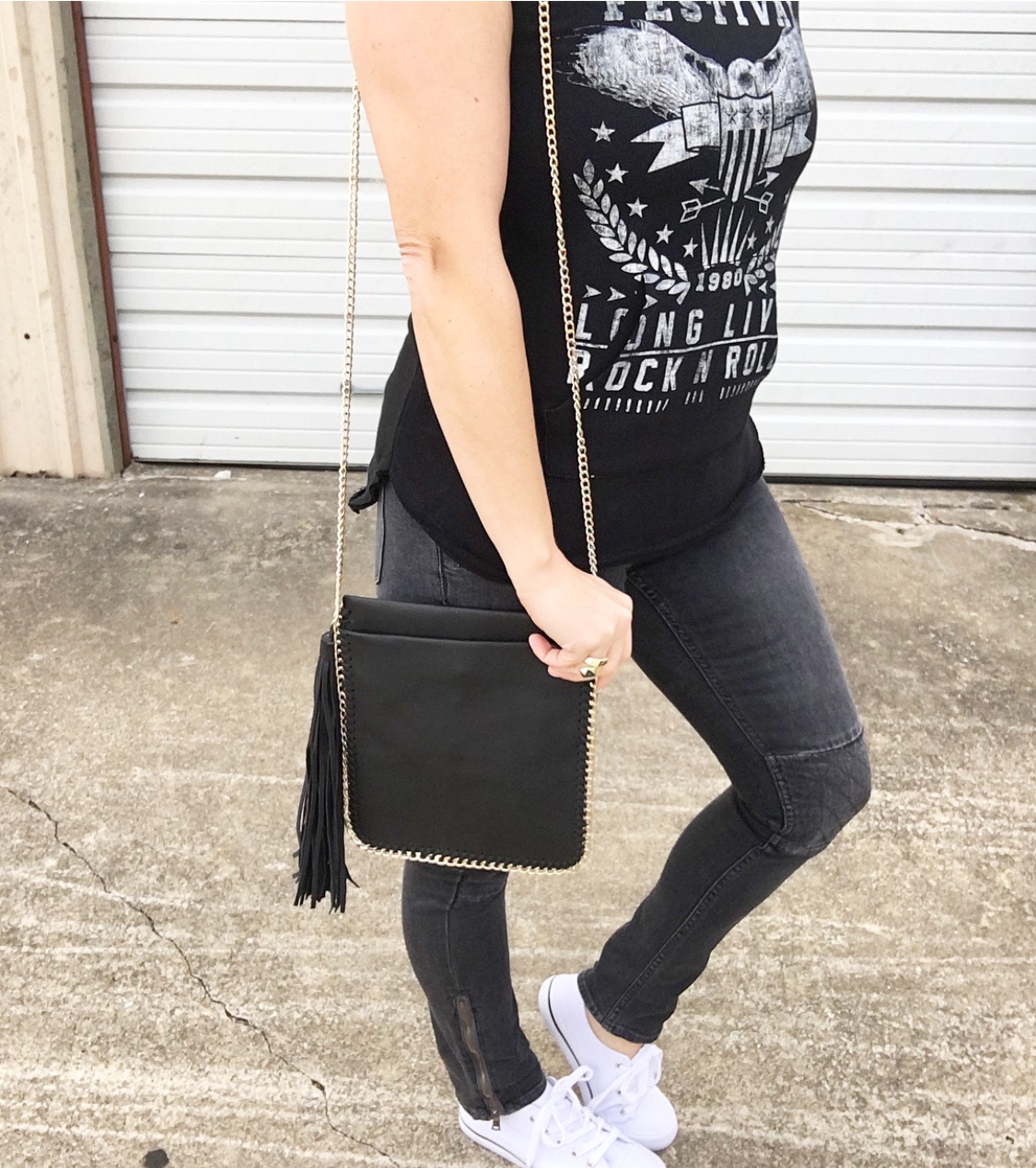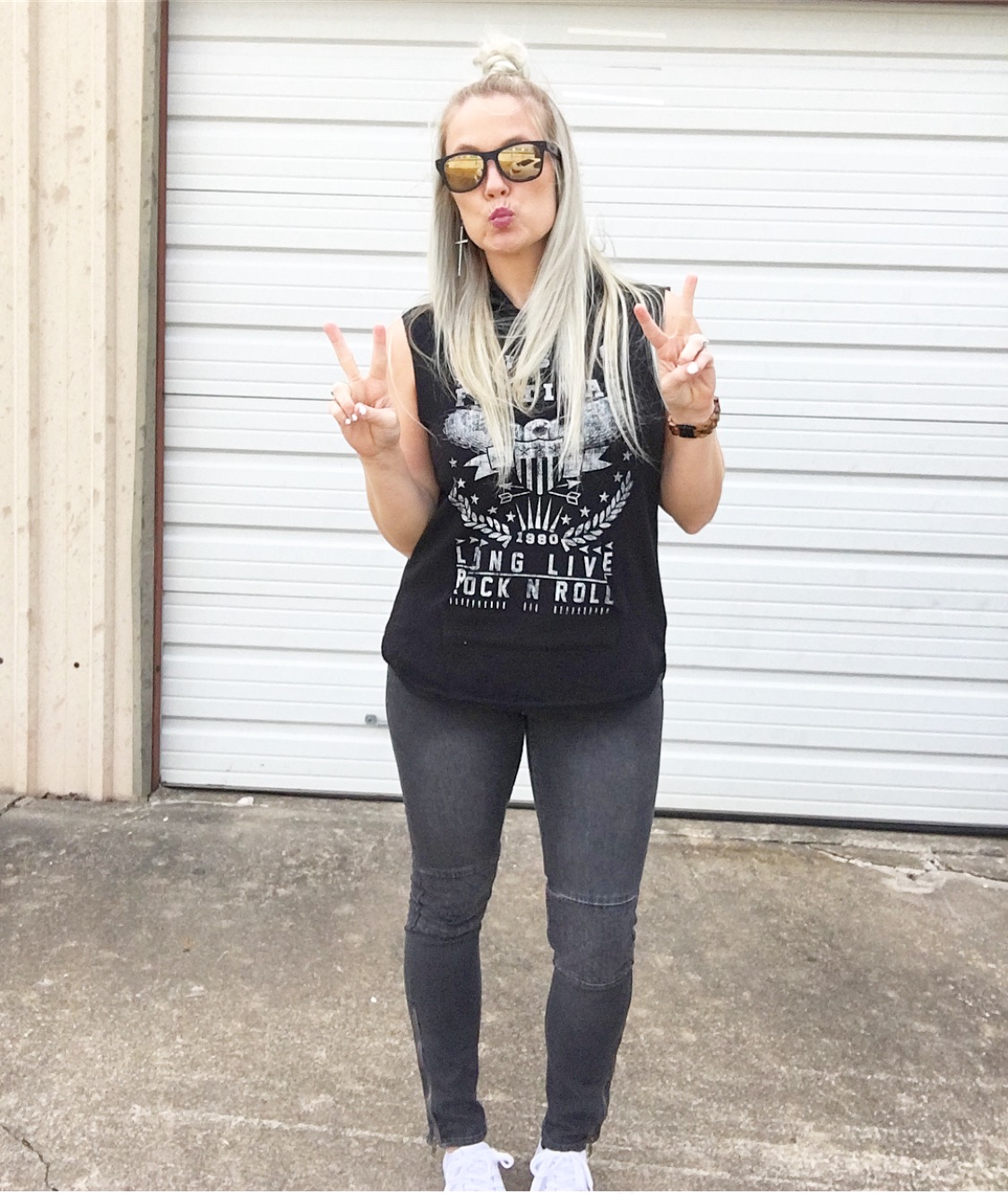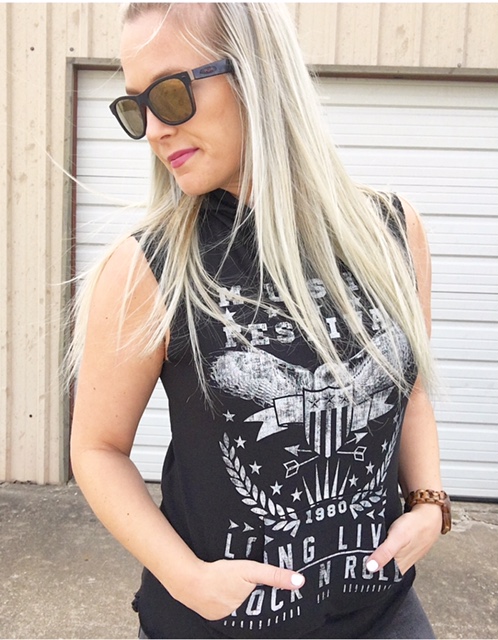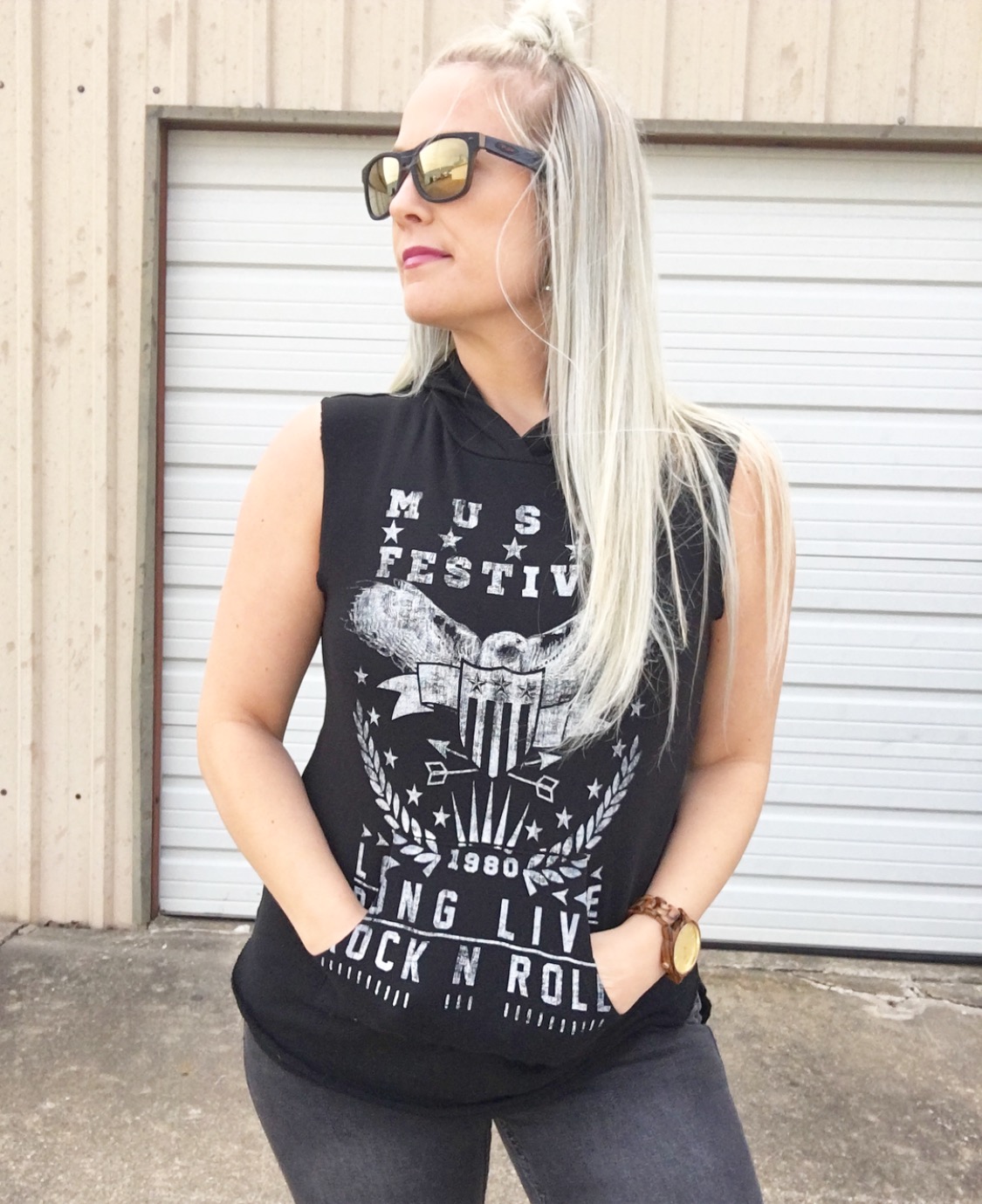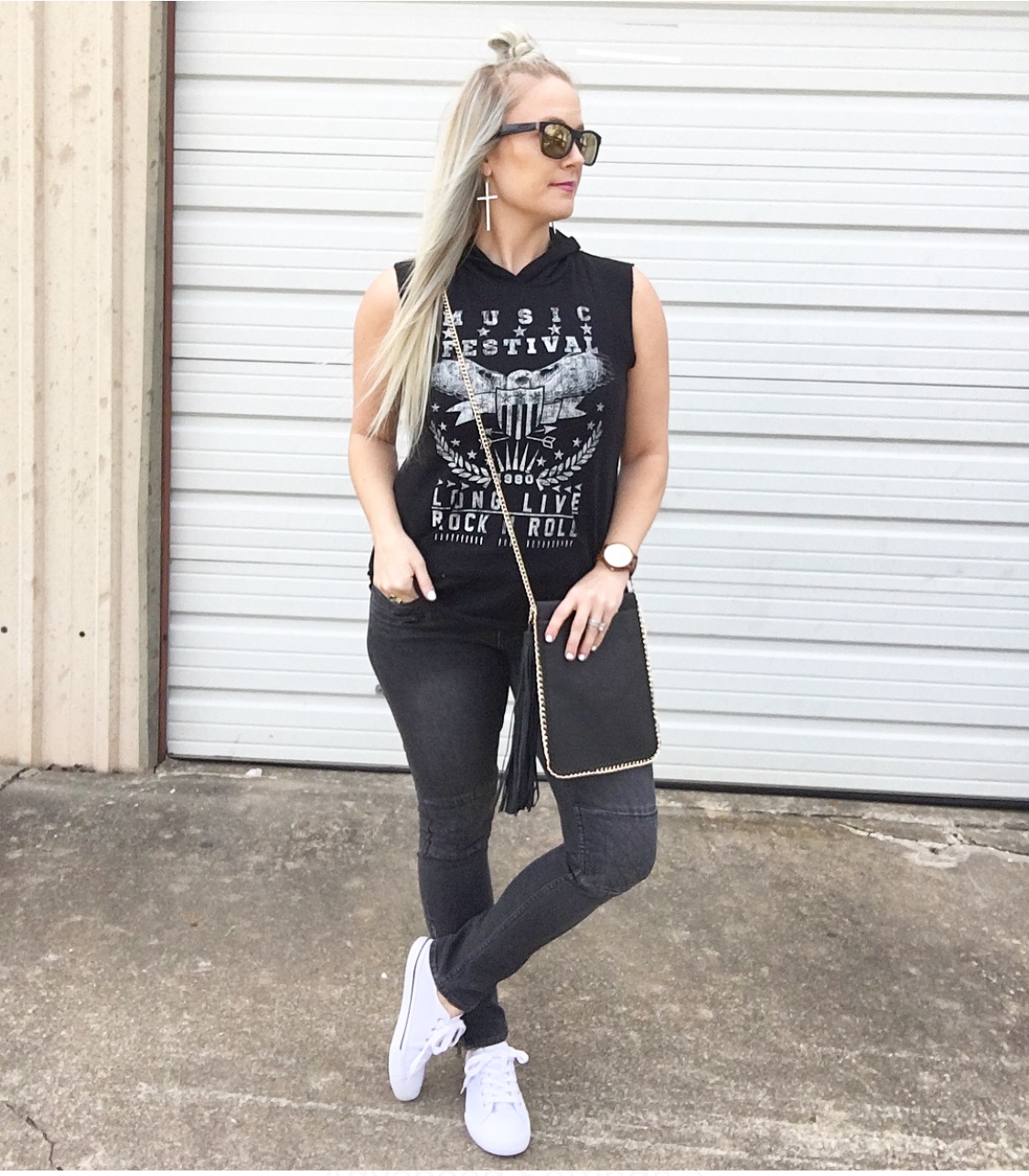 The music band T-shirt trend was massive in the 90's, it is absolutely coming back in the game. I actually have an over-sized Pink Floyd t-shirt I sleep in sometimes. They are just so comfy and make me feel cooler about myself wearing them 🙂
On one of my many Target shopping trips, I was browsing the kids section (probably my favorite section aka: "let me borrow your kid" Insta-Stories) this hoodie caught my eye! I saw this boys XL and thought about it for Ridge and then I totally wanted one for myself! Its super comfy and more sporty than anything. I have gone for a couple runs in it and wore it with leggings. My favorite is pairing it with these moto jeans that give it an edgy vibe. I pretty much live in these converse on the weekends running around town or being the chauffeur for Ridge! I brought it together with this black crossbody I found at Marshalls! Its goes with any outfit!
Do you have any throwback band tees?
I hope yall have a fabulous, relaxing weekend!! 
Brittany 🙂
Linking up with: Friday Favorites, Friday Favorites with Meet @ The Barre, Oh Hey, Friday, High Five for Friday Weekend Wear Link Up, Flashback Fashion Friday Link Up, Friday Favorites with Lizzie in Lace, Passion for Fashion Link Up, Fun Fashion Friday Link Up
SHOP THE POST: