Happy Hump Day babes!!!
I can hardly believe we are passed Thanksgiving and just so close to Christmas time. It's finally hitting me today, as December 1st is tomorrow!!!! And not to mention my bank account officially hates me after all the Black Friday/Cyper Monday sales!! I cant wait to get all the goodies in the mail to share 🙂
In other news, my weekend was nothing short of amazing & exhausting! We made our annual camping trip to Bonham, TX. With little to no phone service, perfect fall temps, and of course pitching a tent with a snoring hubby!! We always have a great time just being together with friends and drinking around the campfire. The kids have a blast!
I am having a serious love affair at the moment with flares and fur, and am in love with this little hippie combo. It's a perfect mix of hippie, funky and boho all in one outfit!
These jeans
are beyond comfy and stretchy for all the holiday grub. I snagged this vest last year and I am still obsessing over it. The white one is sold out but there is a grey option
here.
 I paired it with one of my favorite
blouses
for a boho vibe and hippie feel. And of course, you have to have the
floppy hat
to complete the look!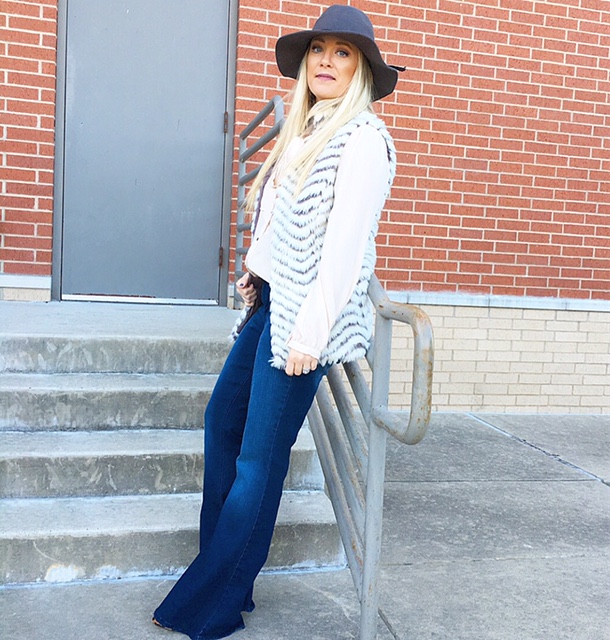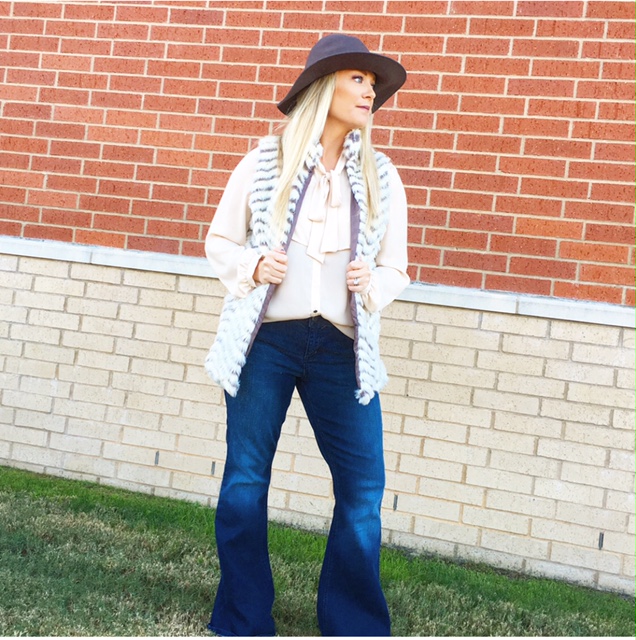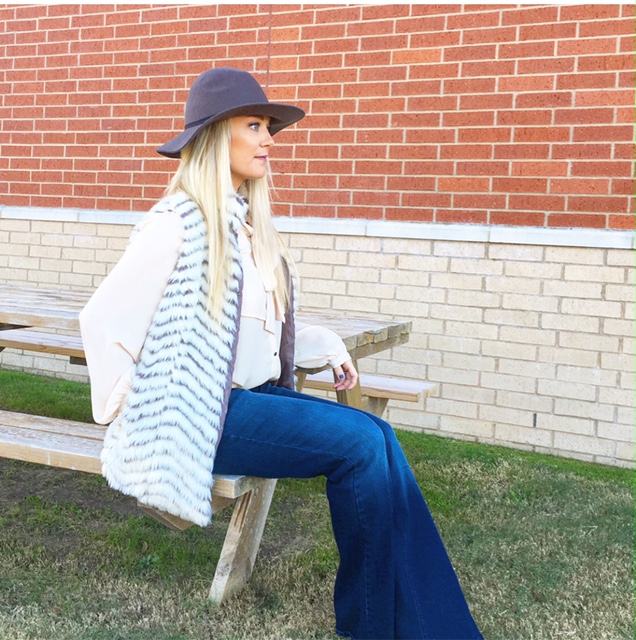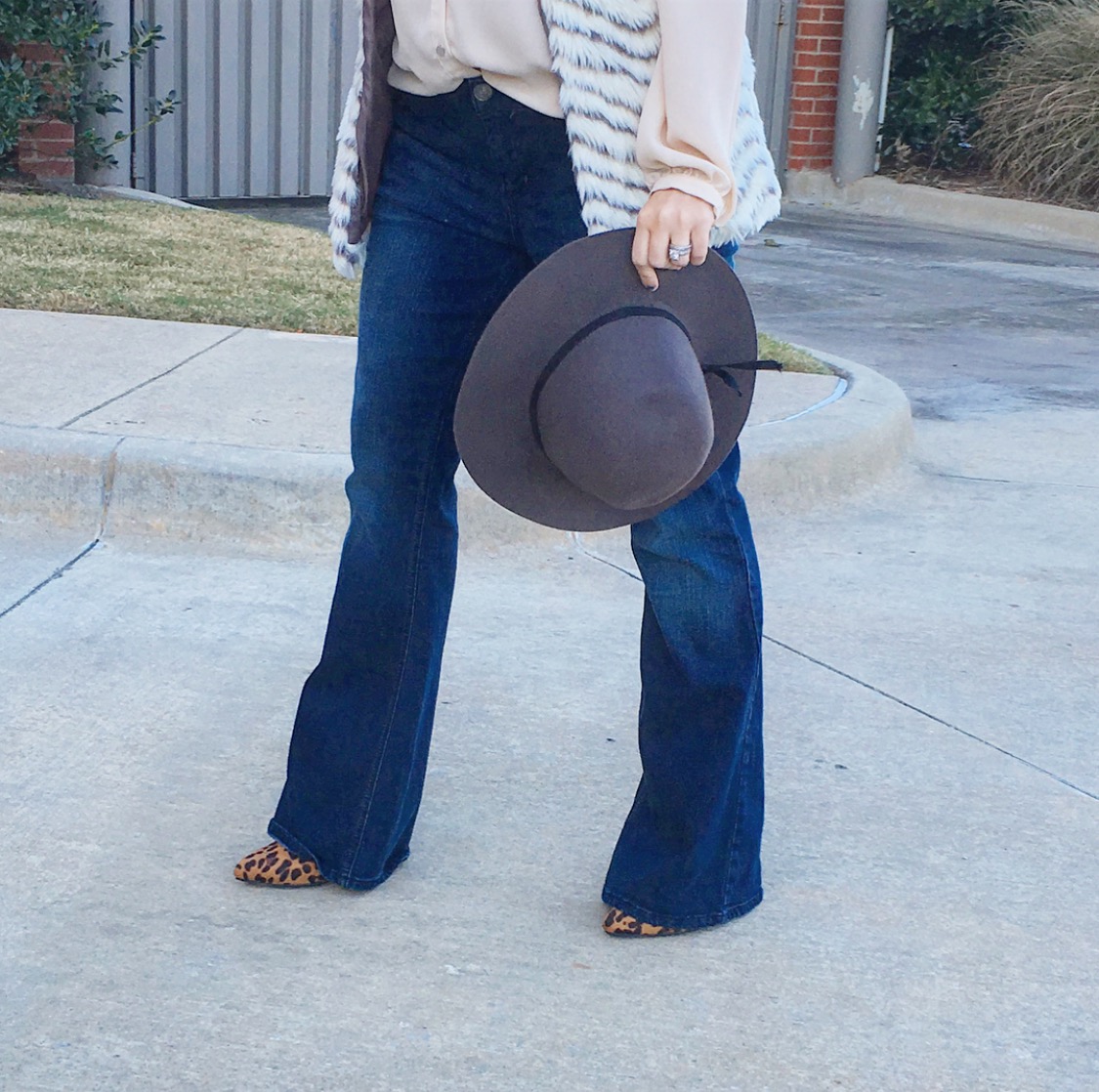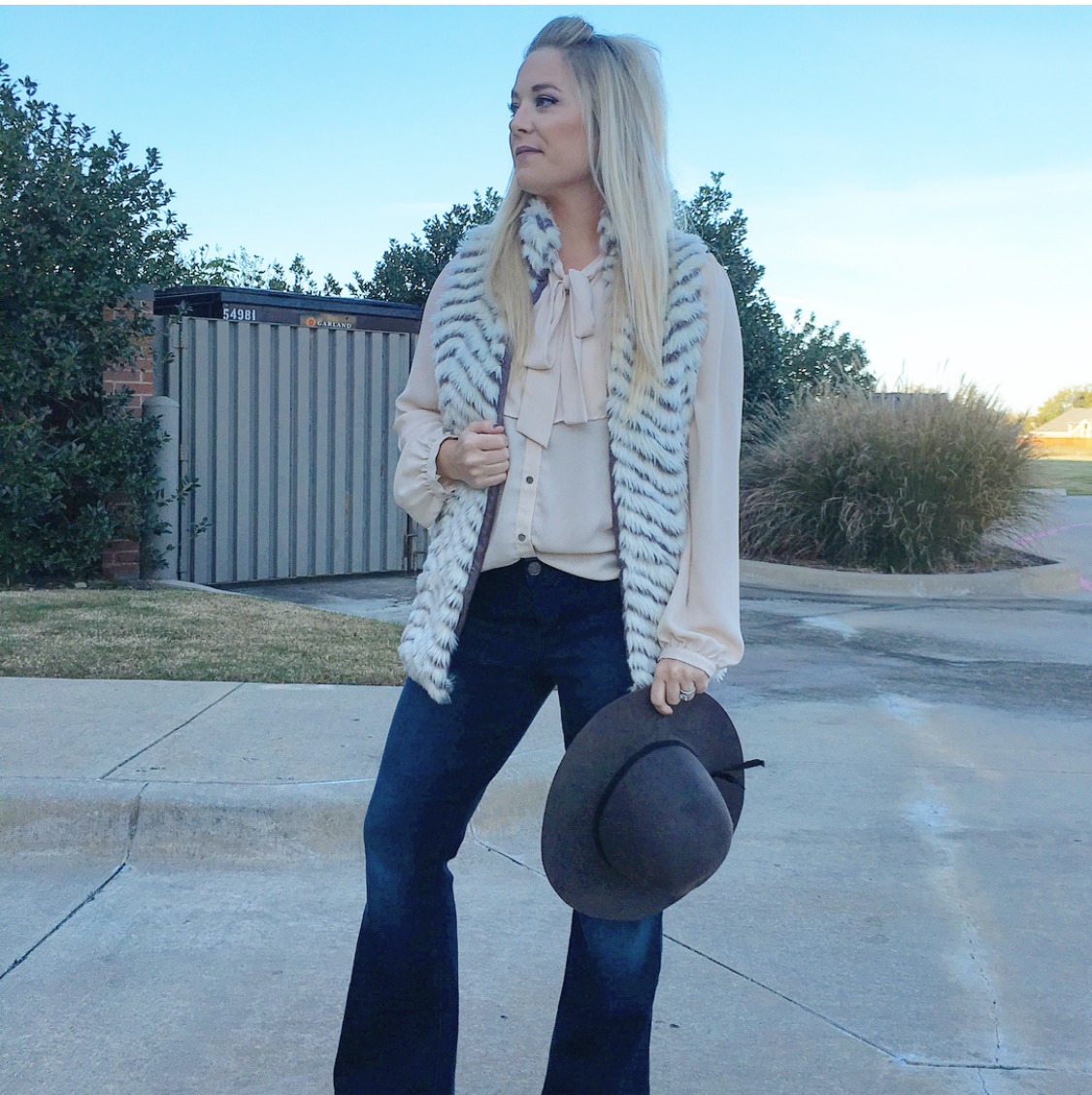 Shop The Look:
v