If you are anything like me then you are super psycho about Black Friday! Once Thanksgiving lunch/dinner is over, I am putting on my fat pants, grabbing my "sippy cup" and grabbing the hubby's credit card 🙂
Yes, I do agree stores have been a little crazy opening so much earlier on Thanksgiving Day than normal but I spend the entire weekend with family. Being such a short week anyway, I am with a 3 year old most of my time so I am ready to get out of the house by then. Usually me and my mom are out the door by 7-8pm ready to tackle the crowds. The real crazies are usually cleared out by then anyway 🙂 I have done my annual Black Friday research for the best deals and have given you all the details. We usually try to hit up most of these stores for their great deals but sometimes there just isnt enough coffee to keep your eyes and body running 🙂
Black Friday Sales Guide: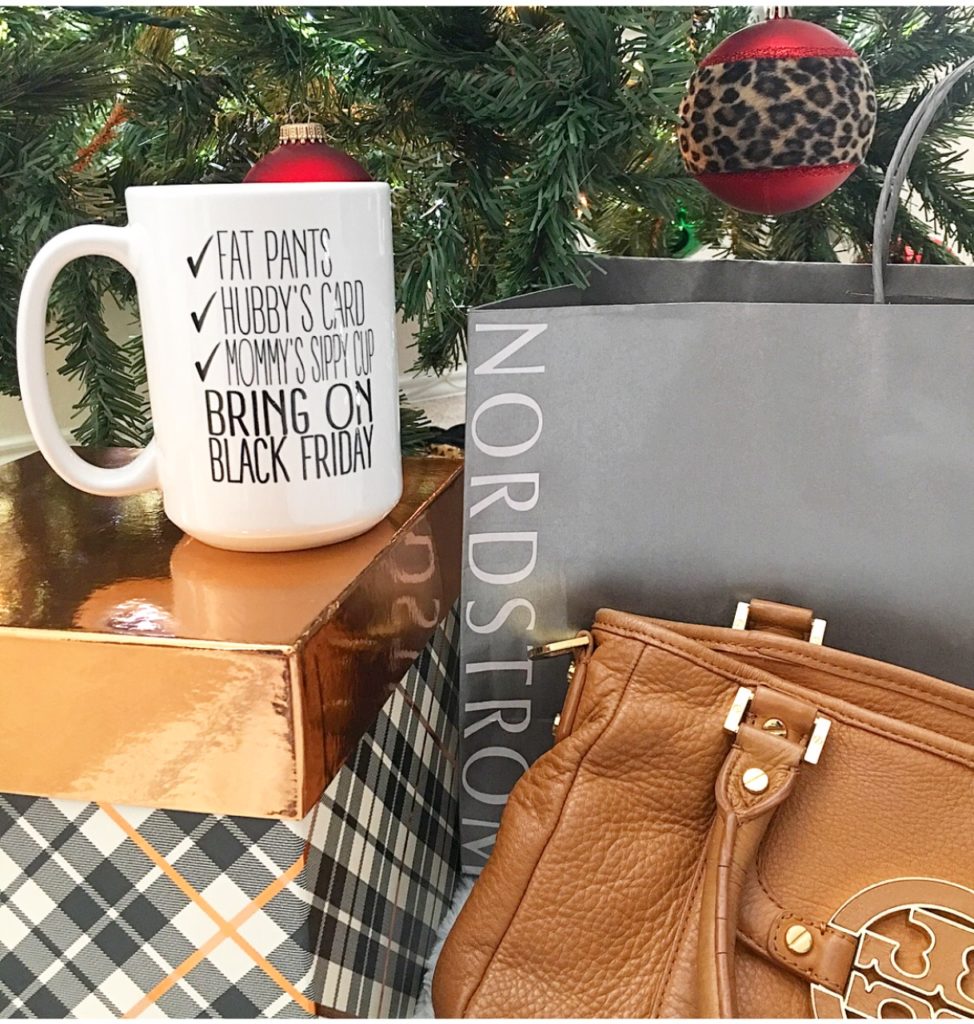 J.Crew: 30% off storewide and an extra 40% off the lowest marked price on all sale items.
Aldo: 50% off on select shoes and up to 20% off with an early-bird coupon if you complete your in-store or online purchase before 10:00AM on Friday.
H&M: Up to 70% off storewide.
Kate Spade New York: 25% off storewide.
Lord & Taylor: Up to 75% off storewide
Saks Fifth Avenue OFF 5th: Up to 75% off online with deals starting on the Tuesday before Thanksgiving.
Sephora: Up to 80% off storewide.
Steve Madden: Up to 30% off in stores and online.
Victoria's Secret: Free gift with purchase.
Nike: Up to 25% off.
Old Navy: Up to 40% off in stores and online
Target: Get 20% off $75 or more instore
Forever 21: Sales starting from $3 and up in store and online
Kohls: $15 kohls cash for every $50 spent storewide
Macy's: Up to 60% off storewide starting Wednesday before Thanksgiving
I have also rounded up some of my favorite gifts for the holidays. Here are some of my picks for the ladies whether it's your mom, sister, roomie, a friend or even for yourself. (Treat yo'self!) I had so much fun picking these out and putting them together it has been quite a while since I have done a gift guide or wish list post, I hope you like it!
Holiday Gift Guide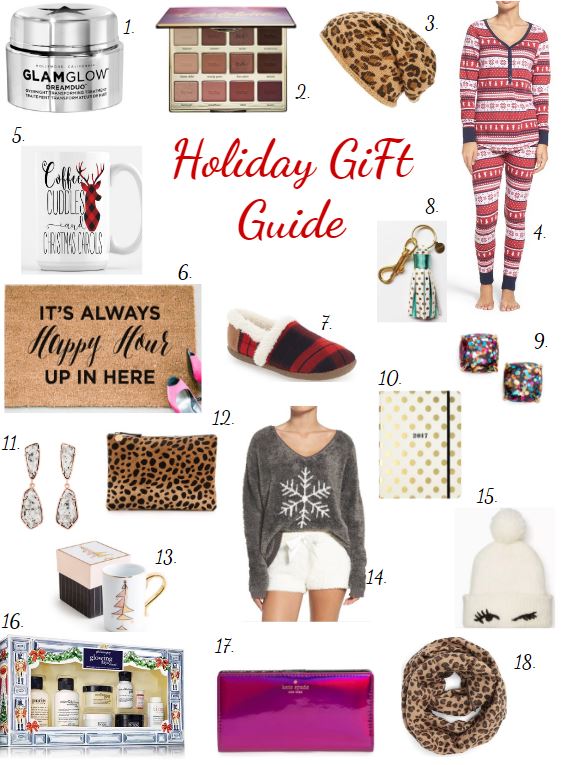 Shop The Look: