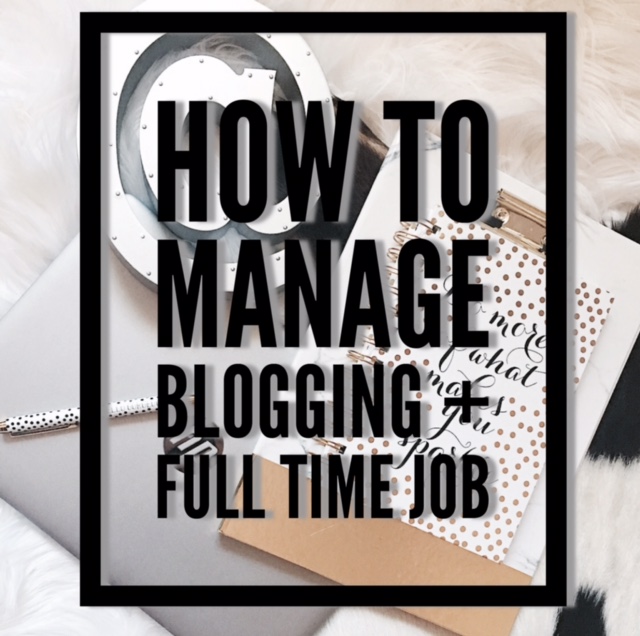 For the majority of us bloggers, working full-time in an unrelated field is the norm. In fact, it's pretty much impossible to turn your blog into a success overnight, so most of us work during the day and spend our nights and weekends blogging. Many of us work full time, we are mothers, we have family commitments and we have a life that we want to keep living. After all – it gives us all the fantastic ideas for stories and content for our blogs.
So how do we juggle it all?
There's a lot of work that goes into running a blog and it has taken me a while to figure out how to keep on top of it all while I'm working too, so I thought it was about time I shared with you how I do it.
The blog won't write itself, ya know! Let's get straight into it…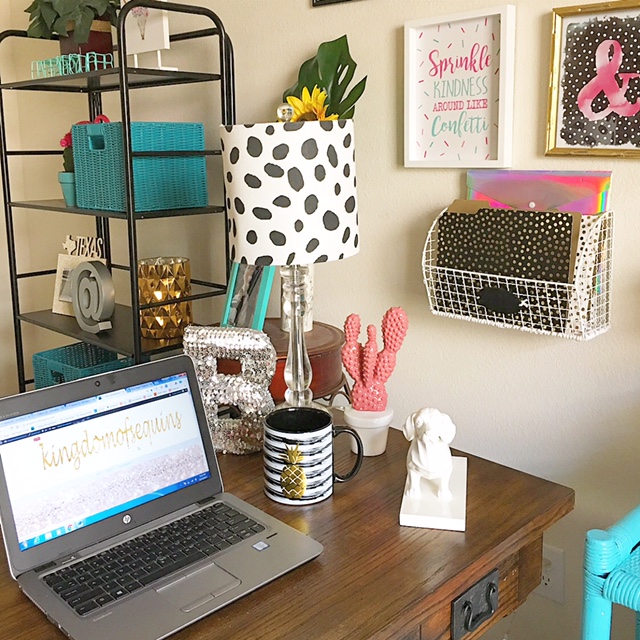 Schedule Posts 
OK, so this is probably the main point so I thought it was the best place to start! The biggest thing I've found with trying to maintain my blog while I'm working is that it means I sometimes go for days without posting anything. For some people, this might suit them but posting regularly is something I consider quite important. I know traffic and views shouldn't be the main reason why you publish a blog post – you should be doing it because you have something to say and you love doing it of course! – but let's not pretend your stats don't mean anything to you. If you want to build up a loyal readership base then having a regular posting schedule is key. The more you post, the less likely it is for your readers to forget about you. Simple.
I've learned over the past year or so that the easiest way to get around the problem of not being able to post for days is to pre-write your posts and set them ready to publish before-hand. It's so easy to do, and this way you can keep your blog updated all throughout the week, without even having to press a button when you get home from work! Scheduling posts is the only way for me to stay organized.
Focus
Ah… the 'F' word… Focus. A lot easier said than done. This is the biggest one for me and I still work on it daily! I am so easily distracted by the simplest things so this is definitely a work in progress. But I have found that when I am able to focus I achieve so much more. This has meant only trying to do one thing at a time – not all the things at once. If I only have 15 minutes to work on the blog then I have a clear focus on what I want to achieve in those 15 minutes and I make it happen. It might be as simple as scheduling some tweets to go out or just spending 15 minutes writing. Focus during these short opportunities to work on your blog.
Rally Your Supporters
Your life, my life, everyone's life is built on support. Support from family, from friends, coworkers, your 4-legged BFF, whatever it is, you are the best you can be because of the support of all of the wonderful people you surround yourself with. Let your hubby know your dreams and goals and use him to encourage you along the way. Tell your friends and family, even if they don't quite understand (because as bloggers we tend to speak a different language) they will understand your passion and how important this is to you. I  may be the person behind KingdomofSequins, but this blog is made up of my family, my friends, the industry, other bloggers, and all of you. I'm not a one-woman show, and I'm so proud of that. I'm so lucky to be supported by so many that love and care about me and my only hope is that I can offer the same type of support to others.
Accept That You Can't Do Everything
Sometimes I look at bloggers who post killer content each day, are posting pictures of their fabulous life on Instagram several times per day, creating new products to sell on their blog or shop, and maintaining a respectable social life. Why can't I do that?? Then I remind myself that those women are full-time bloggers and have tons more time to devote! This is the time I remind myself that I can't accomplish everything, and that's okay. If you feel jealous of other bloggers because it seems like they can do everything, I guarantee another blogger or friend is thinking the same of you! Do what you can but make sure you are loving the process at the same time.
Shoot your blog photos in bulk 
This one is something I've been doing pretty much since day one . Quite often I will use my days off to shoot 3 or 4 different outfit posts one after the other, so that I've got a few stored in my drafts in case of emergencies! You never know when the bad weather's gonna hit and you can't get out to shoot, so plan your outfits in advance and get multiple shoots done in one go. I'll tell you – my last 4 posts – all photographed on the same day! I know, right? But I don't have time to be a "model" (I use the term loosely obviously – ha!) everyday. Once a week, I load up the car with clothes, shoes, accessories and head to cute locations to take pics. The blogger life ain't glamorous y'all!  It's either changing in the backseat or going into public restrooms in one outfit and coming out in another.  Oh the looks I sometimes get. Who cares?!
Be yourself. People like it.
 Just like with anything in life, you are going to run into problems if you start trying to be someone you're not. This includes photoshopping your selfies and lying to your readers about your running times. People aren't dumb. If you're not being genuine, you will be found out. Just be yourself! The best part about blogging is the connections I've made along the way! As a full time 9 to (errr, 8 to) 5er M-F nose to the grindstone kinda girl who also has this passion for her fashion blog. People are reading your blog because they are interested in what you have to say or admire your interests. Embrace that.
Life is still the most important
For me, life will always come before work. I think it's important to check in with yourself while trying to balance your blog and your job. Are you happy? Are you enjoying spending your time on these things? Do you feel like you're missing out on life? Make sure you remember what's most important to you and prioritize your happiness. (Plus, the happier you are, the better your work will be!) I have to check myself sometimes when my son wants to play or wanting attention from me and I am on my phone or laptop. I have to snap out of it and remember this is hobby, he is my world. He also isnt going to be little forever. Balance is key!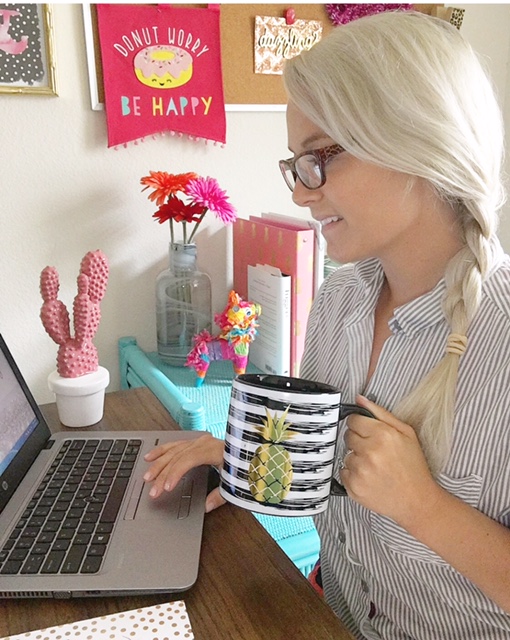 I won't tell you that blogging with a full-time job is ever easy. I won't tell you that you'll have way more free time than you think. Those things just aren't true. It's challenging, it's stressful, and it is often a drain on a would-be social life. But it is manageable! And I guarantee if you follow these tips, you'll become more efficient and less overwhelmed!
What are some things that help you balance blogging/work life?
Brittany 🙂