Happy Friday Friends!!!
Now that January dragged on, it feels like February is flying!! And then it will be December before we know it 🙂 I had several requests from all the Loft lovers to check out all the new spring arrivals! And let me know tell you… they did not disappoint! I had to contain myself to not buy everything!!! 🙂
I am sharing all the goodies I tried on and most of them are actually on major sale!!! So many great items for the office and great pieces to transition into Spring/Summer!!! I also like to bring different pieces of my own to pair with each outfit for styling ideas. These patent heels are perfect for the work place, the perfect color and super comfy! They are also under $30! I wear these nude mules everywhere!!! The color is so neutral and will go with with so many outfits! This suede moto jacket is my favorite purchase of 2017! The color is perfect for spring and I get more compliments on it than anything else!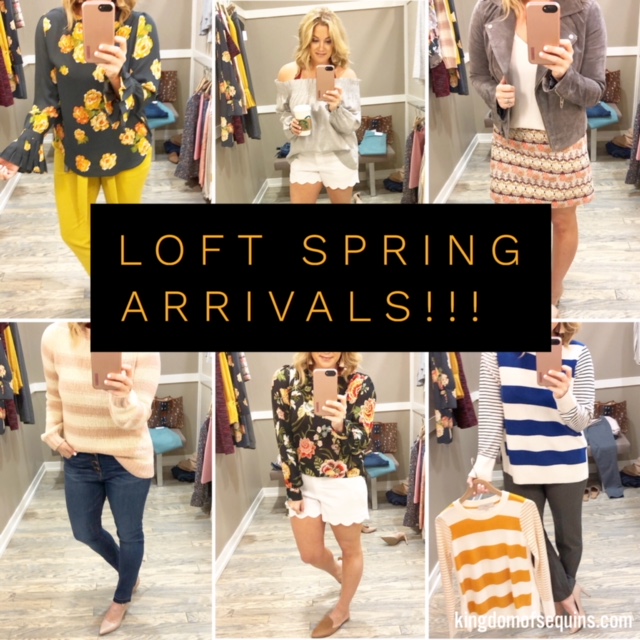 Loft…. you did it again!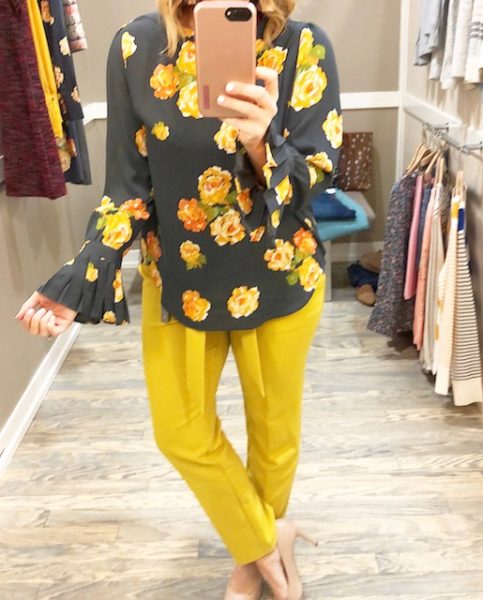 Top (true to size, medium) // Pants (true to size, size 6)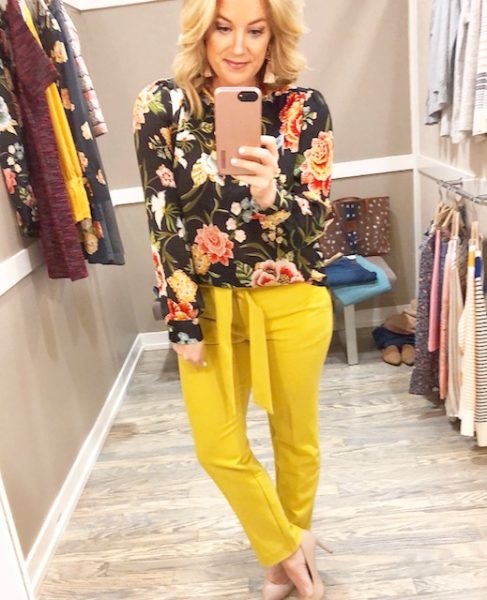 Top (size down, size XS) // Pants (true to size, size 6)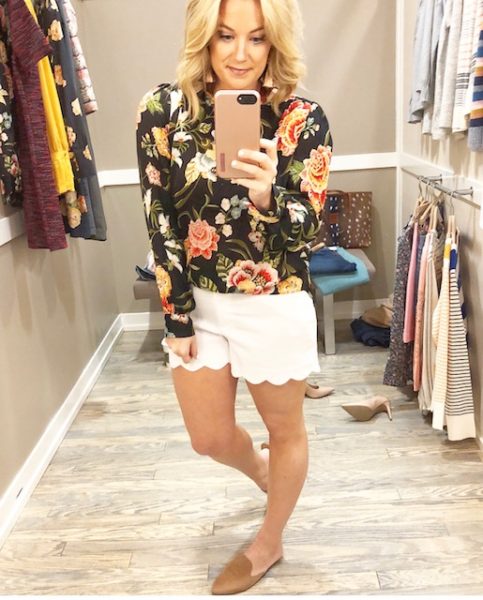 Top (size down, size XS) // Shorts (size up, size 8)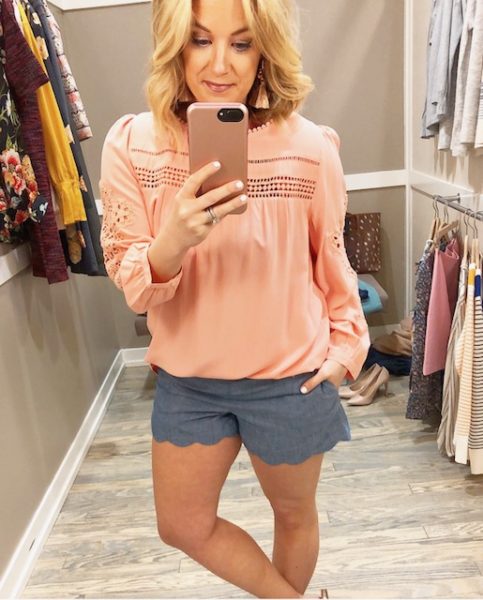 Top (true to size, medium)// Shorts (size up, size 8)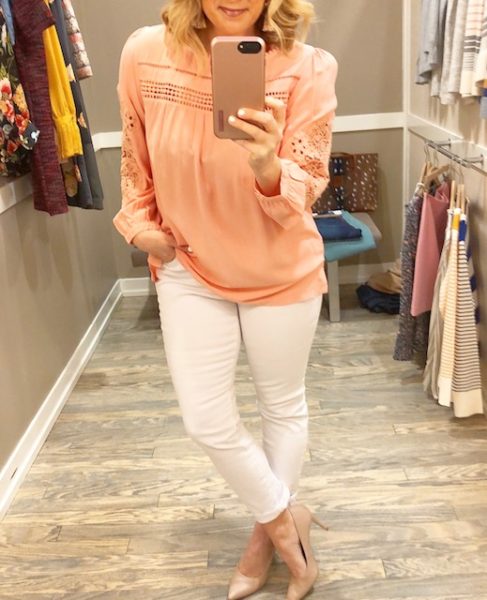 Top (true to size, medium) // Jeans (true to size, 29)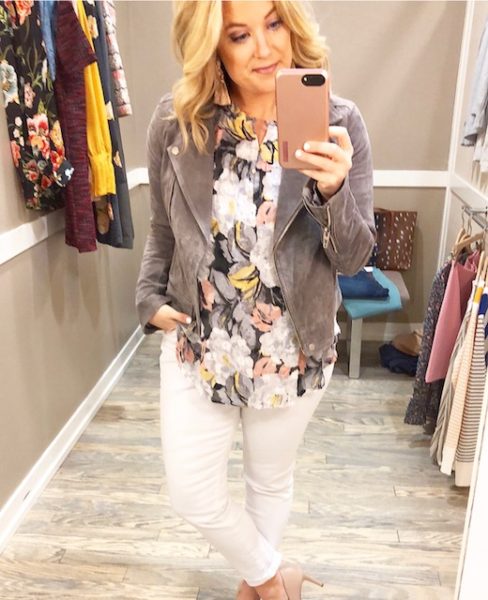 Top (size down, large) // Jacket (size down, S) // Jeans (true to size, 29)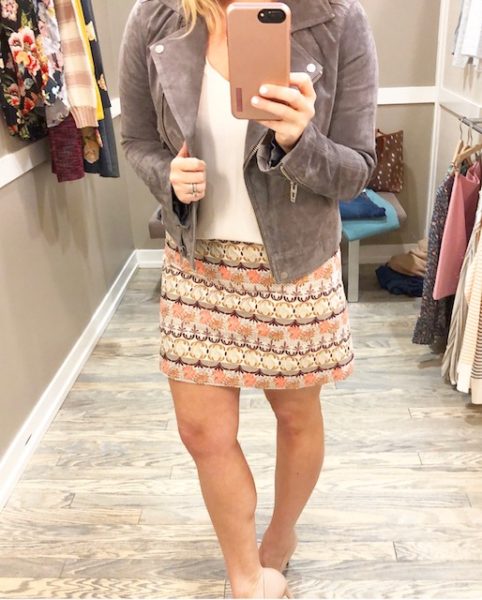 Top (size down, small) // Jacket (size down, small) // Skirt (true to size, 6)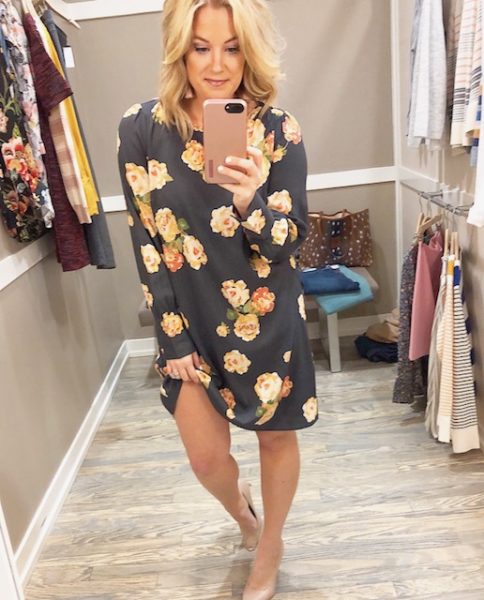 Dress (size down for a tighter fit, wearing medium)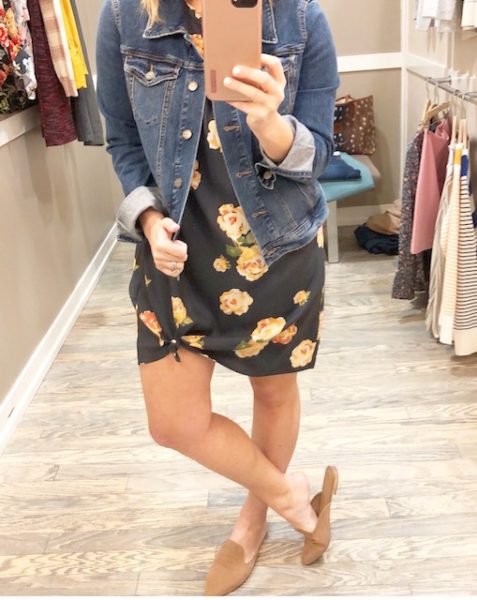 Dress (wearing medium, need a small) // Jacket (true to size, medium)
Sweater (true to size, medium) // Jeans (size down, 28)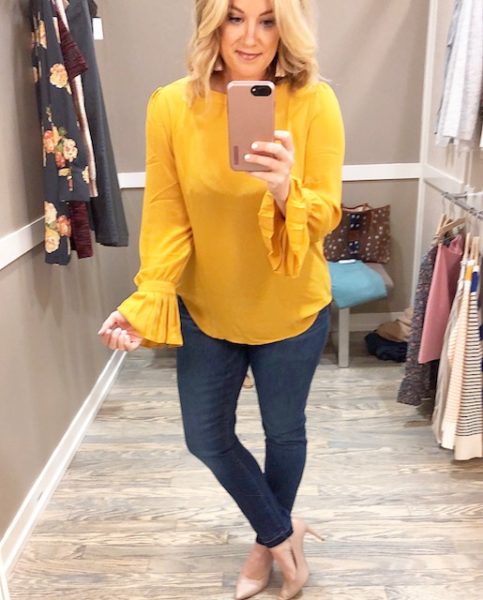 Top (true to size, medium) // Jeans (size down, 28)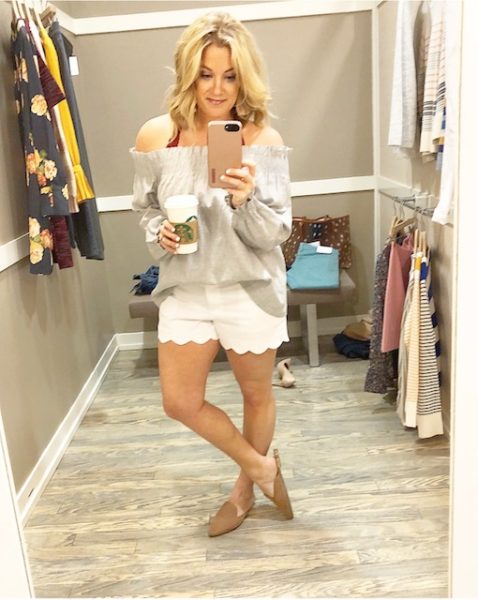 Top (MAJOR SALE, size down 2 sizes, bought a small) // Shorts (size up, 8)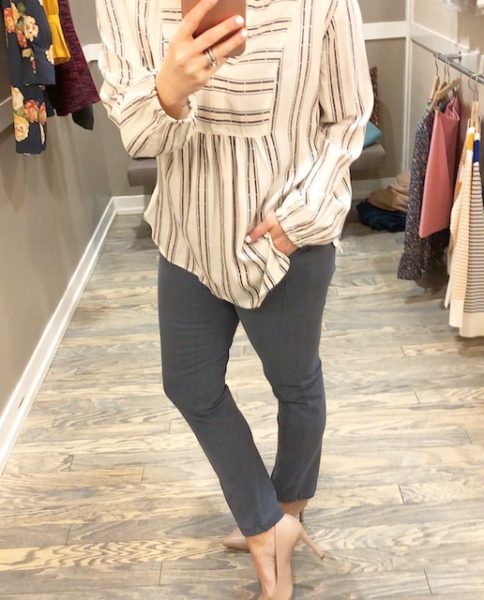 Top (true to size, medium) // Pants (true to size, 6)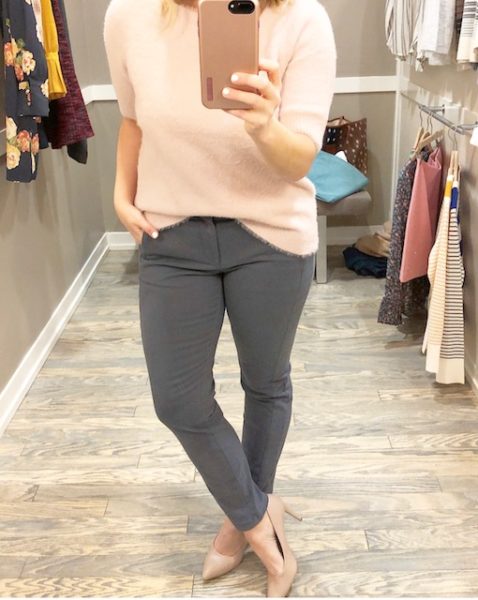 Top (true to size, medium) // Pants (true to size, 6)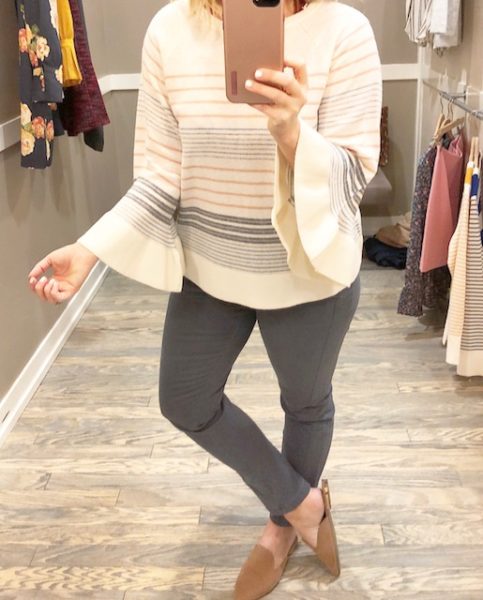 Sweater (size down, medium) // Pants (true to size, 6)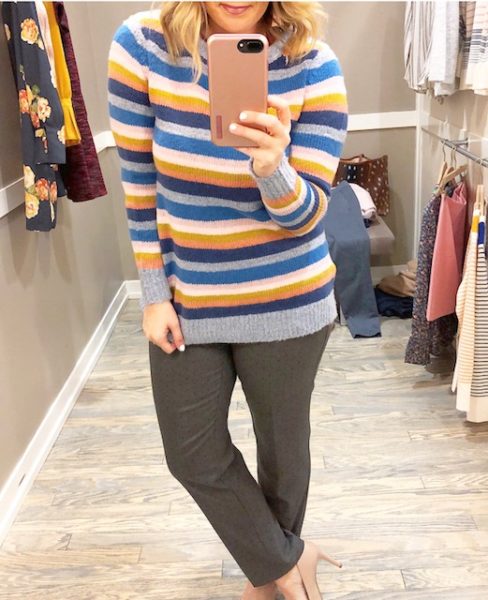 Sweater (size down, small) // Pants (true to size, 6)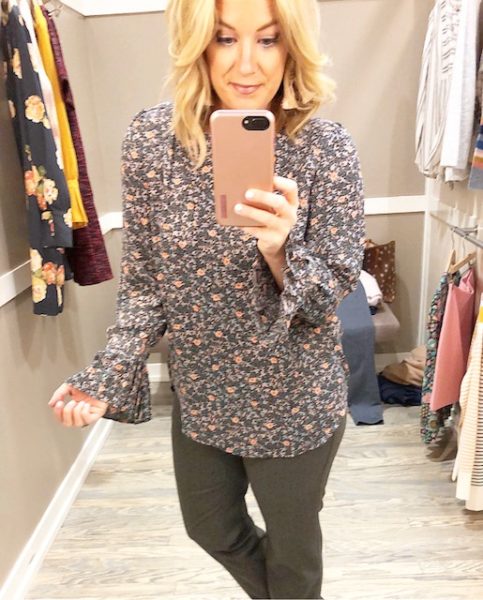 Top (true to size, medium) // Pants (true to size, 6)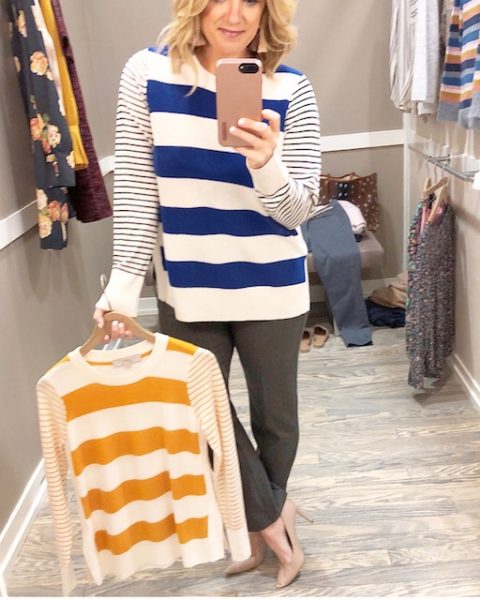 Sweater (MAJOR SALE, size down for tighter fit, medium) // Pants (true to size, 6)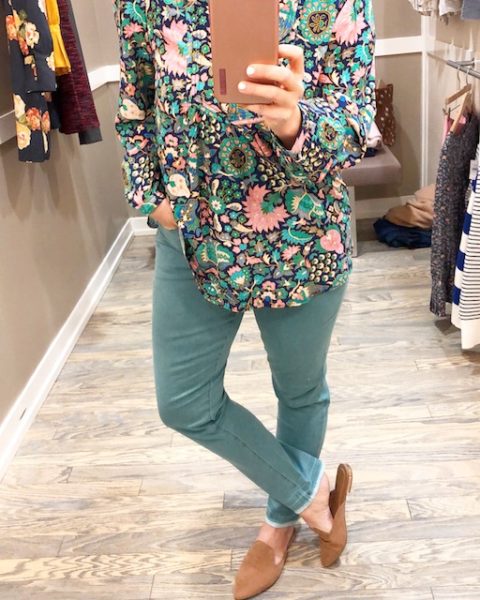 Top (true to size, medium) // Pants (true to size, 6)
Have a great weekend friends!!! 🙂