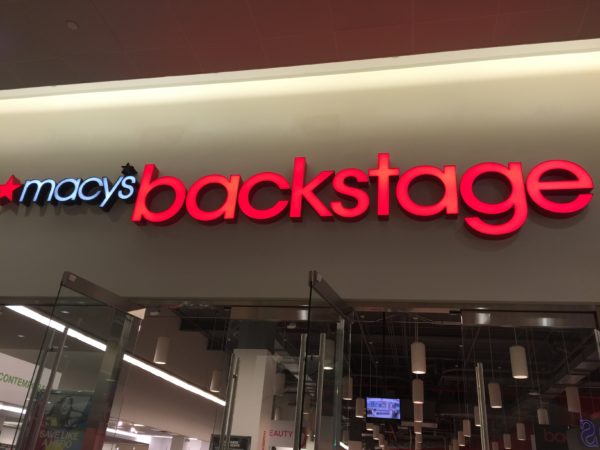 Happy Wednesday babes!
Why does it feel like the longest week?!? We are in the process of remodeling our office at work and it has been ONE heck of a project. Being the office manager, I am organizing/coordinating logistics and planning for it while trying to actually work and not lose my mind. It is INSANE how much goes into creating a work space for about 20 people. However, we are going to be one of the main "hubs" for training all over the nation. Soooooo what does that mean for me?… More work, more organizing, more catering, etc etc!
Enough about work, today I am excited to share a recent shopping experience. I teamed up with  Macy's Backstage to check out their recently launched "outlet" inspired stores.  Macy's Backstage represents a new venture for Macy's and the concept is simple: Give the customer the glamour of the Macy's shopping experience but with discount prices. Fashion, home goods, cosmetics, gifts, activewear, jewelry, luggage, toys and more are available at lower prices than one would normally pay. There only a limited number of locations in the US. I actually discovered the one in Ft Worth, which is about an hour from our home.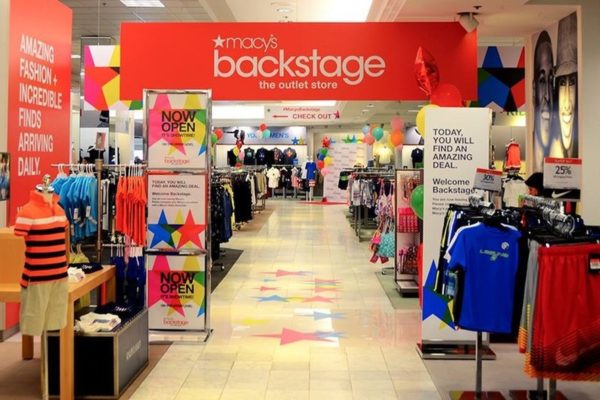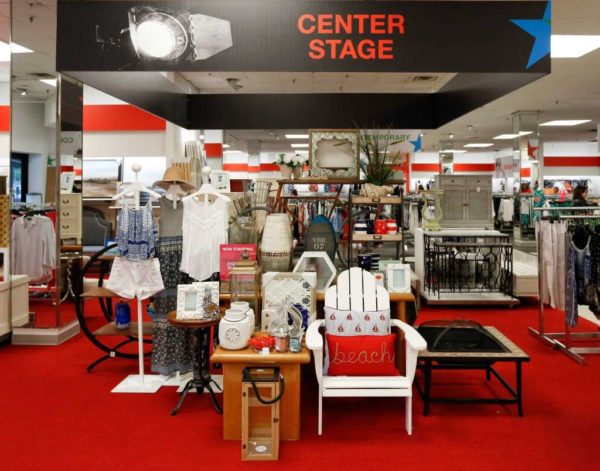 This outlet inspired store is super wide and very organized – if you already visited off price stores, you probably know that organization is not always mandatory. There is a wide variety of Women's/Juniors/Mens/Kids clothing, lingerie, perfumes and cosmetics, bedding, bath and home lines, decorative items, shoes, handbags and other accessories. As far as the ladies clothing, there was a wide selection of name brand coats such as Nike, Columbia & Guess. Since it doesn't get very cold here, I skipped over the outerwear section. I did look at the active wear and found some super cute leggings for running! And then I checked out tops and bottoms and found some great deals that I shared above. As for the Men's section, they have dress shirts, blazers, basic T-shirts and underwear, everything from brands like Calvin Klein, Michael Kors, Levi's and Tommy Hilfiger. As you can see from the photos, the pieces are well made and are a fraction of the price! I definitely liked the decor section but if you watched my Insta-Stories, we did not get to stay long with an un-happy toddler. My hubby was walking him around the store while I shopped and he wanted to stay and play with the toys. Sorry buddy!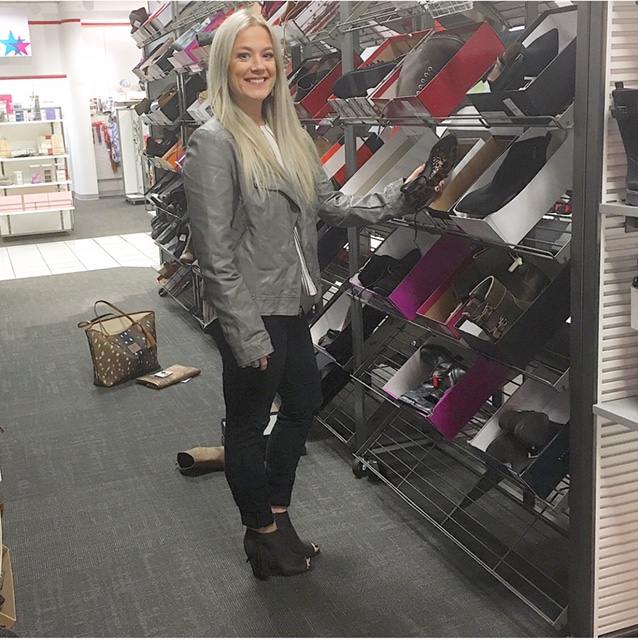 Snagged these beauties… The fringe is amazing!! – $30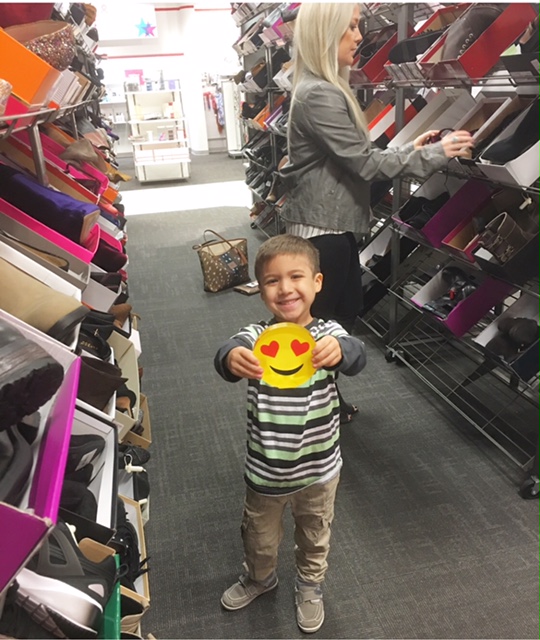 Ridge wanted a picture too 🙂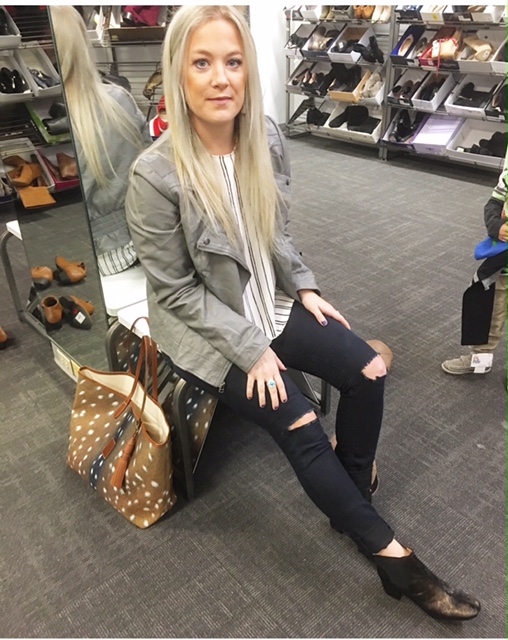 These gold tinted booties were adorable and under $40. Of course they didnt have my size!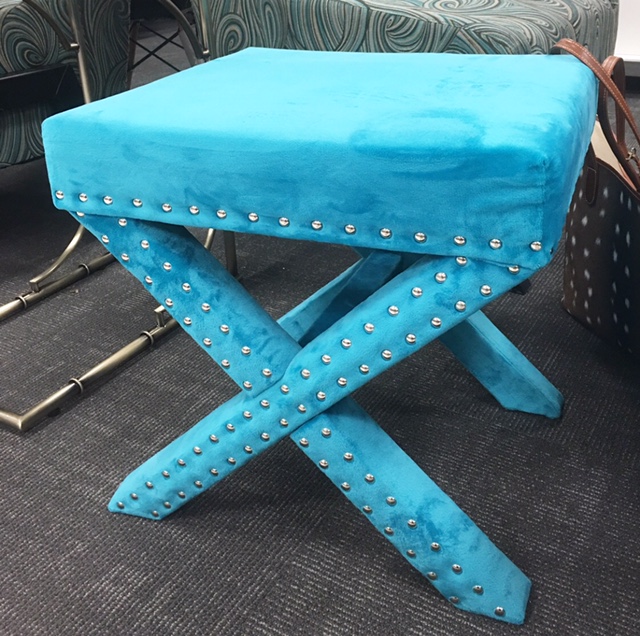 OBSESSED with this amazing bench! I wanted it for my vanity in our bathroom but it is a little too short to be able to sit comfortably…. but so cute!!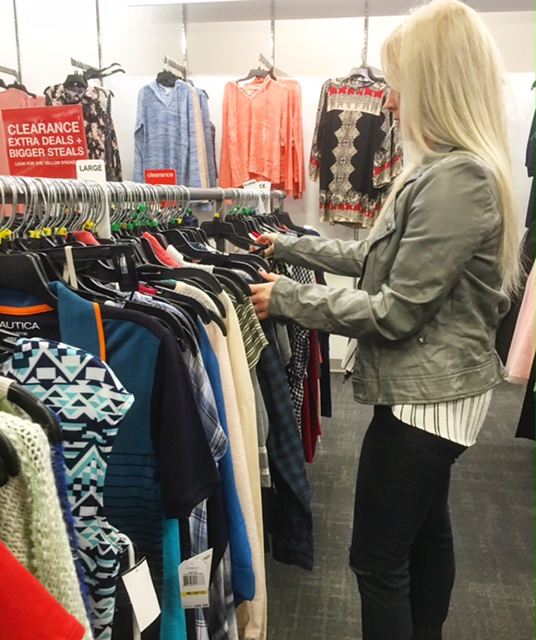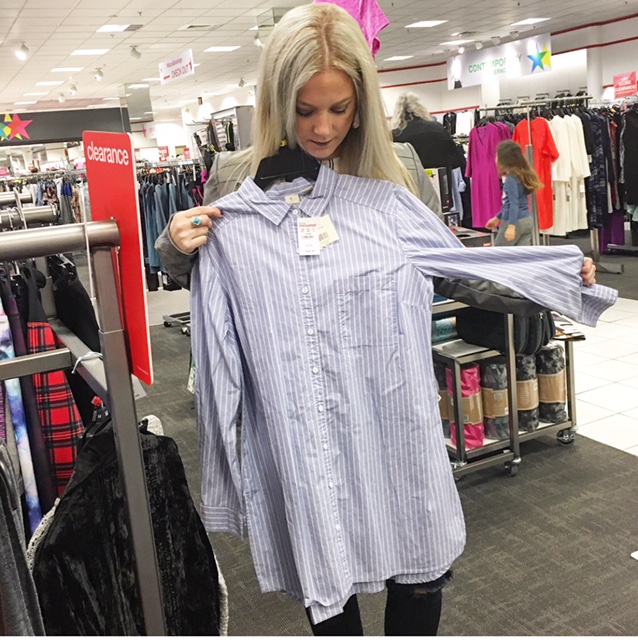 Found this amazing button up that is perfect with leggings or a long cardigan – $23!!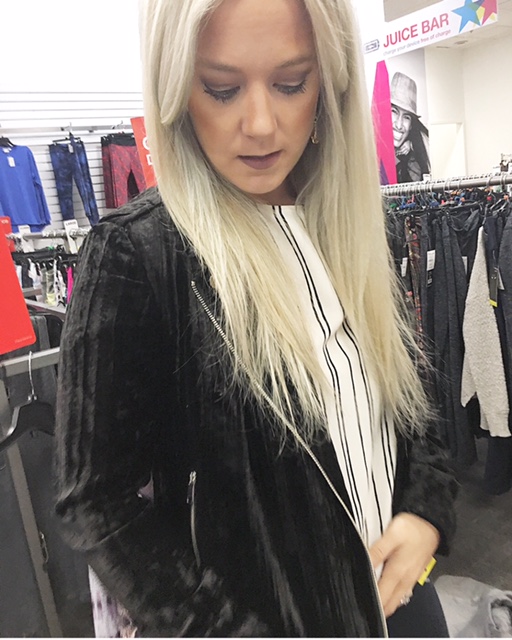 Loved this Rachel Roy Velvet Blazer! It was screaming my name… Unfortunately,  was a little too short in the back for my liking.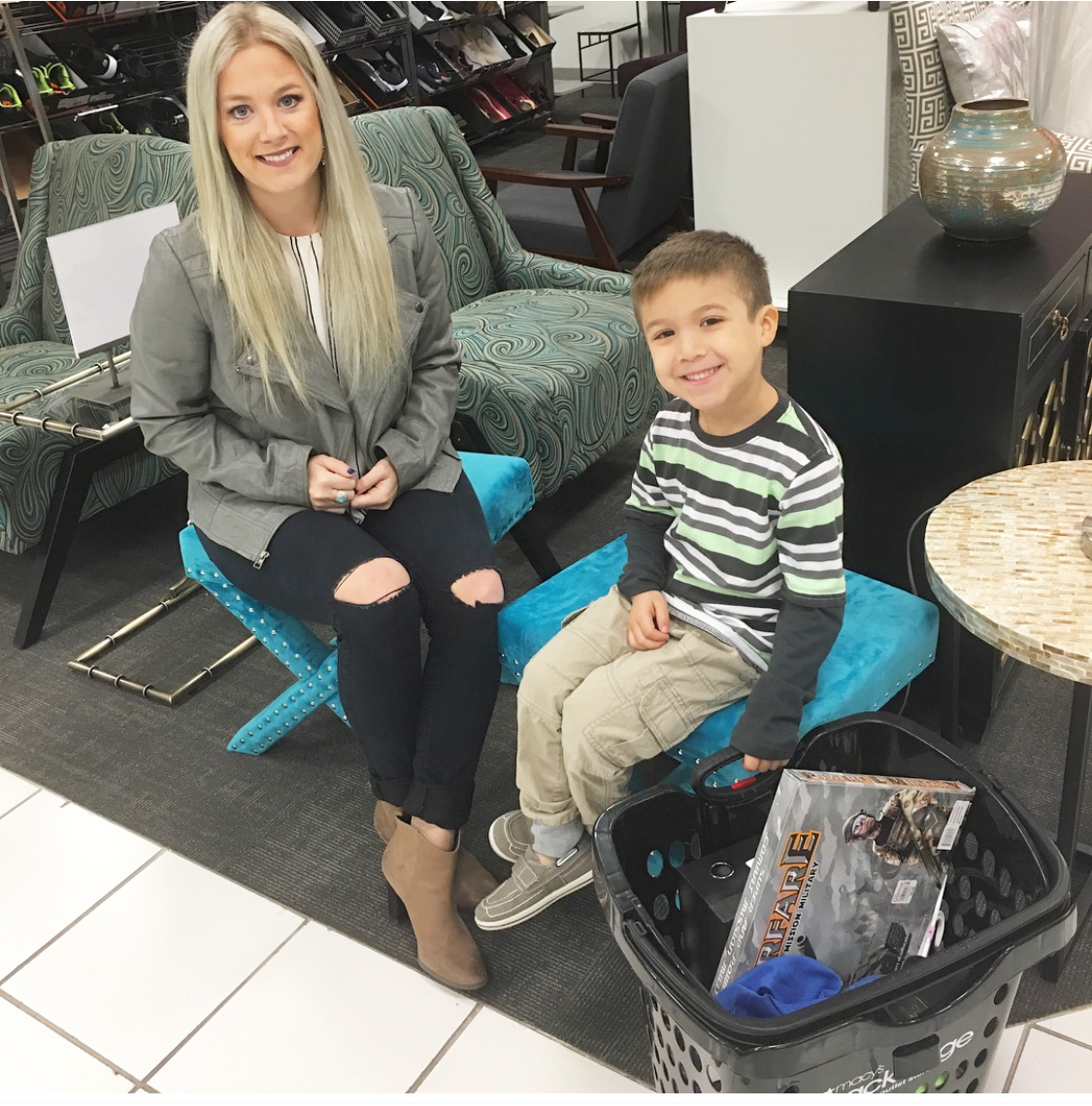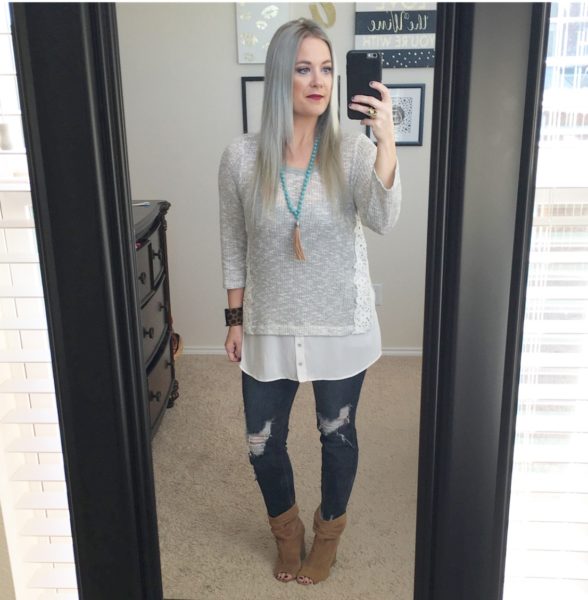 Snagged this adorable lace detail top for under $20!!
With time and patience, you can find a lot of cool stuff. I will definitely be going back for home decor!
Have you heard of Macys Backstage? 
Brittany 🙂