Halfway through the week y'all!!
And trust me, I am not rushing it. If there is one thing I am good at, its procrastinating! #guilty / I am attending a blogger conference this weekend and I have SO much to do before then. And of course, work is super crazy on top of it. BUT, there is one thing that is making this week so much better!!!!…. Momma got a new CAR!!!! Whoop Whoop!!! Sorry for all the excitement but this has been a long process because not only am I a procrastinator but I am super picky too 🙂 My poor husband has been through the ringer with salesmen and dealerships just trying to find the right car at the right price… but we finally did! I am the new owner of a 2017 Honda Pilot!!! 🙂 (pictures to come)
And since this all just happened last night, today's blog post is going to be short and sweet! Even though I have been working on it for a couple weeks now 🙂 Shoes can totally make or break an outfit and fall shoes are so key to your fall wardrobe! With all the awesome sales going on right now, I wanted to share some must haves for fall that you can take advantage of NOW!!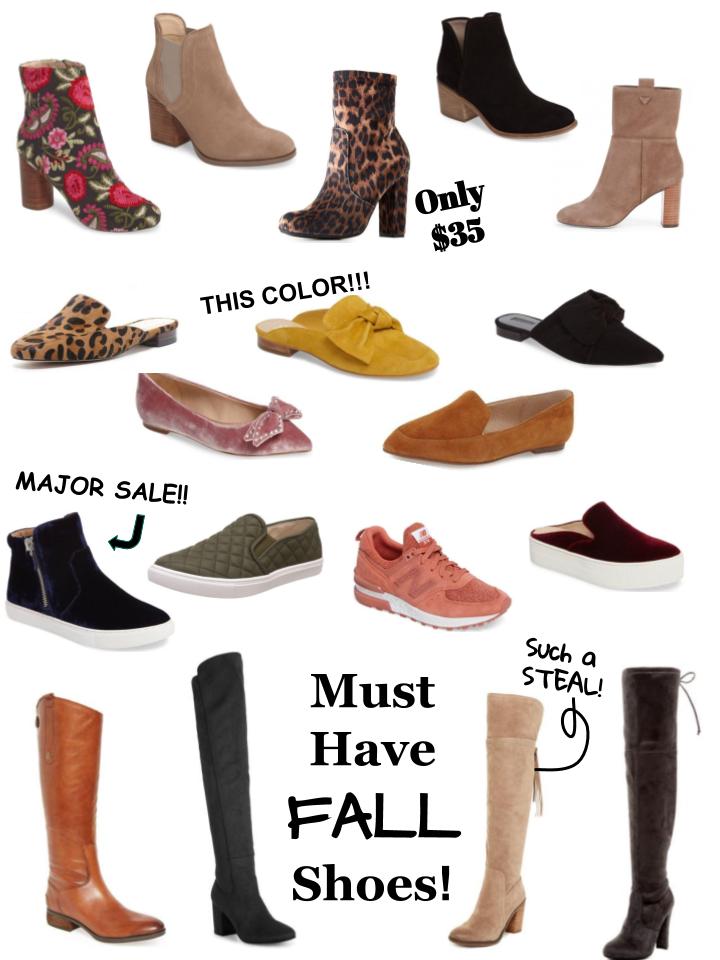 Booties:
Flats:
Sneakers:
Over-The-Boots:
What shoes are you loving for fall?