Happy Friday!!!
You can find me inhaling all the fried food and chugging all the pumpkin beer at the State Fair of Texas today!! Besides Christmas, this is probably my 2nd favorite holiday! 😉 My anxiety for the fair is bananas during October!
If you do not know by know, I am an avid Nordstrom Rack shopper! Like, daily trips to The Rack or at least online. They carry everything on sale from Nordstrom but sometimes it is marked down even more. The shopping opportunities are endless!! I've figured out how to shop without getting overwhelmed and can now determine what is priced really well, versus what is still marked up too high. In fact, now I consider Nordstrom Rack one of my favorite stores… which is quite a change from that first time I wandered in.
To prove my point, I wanted to share a few items I picked up when they were having their most recent 'Clear the Rack' sale. For those of you new to the term, it is when everything that is on sale or clearance is an additional 25% off the lowest ticket price.
Here's what I got: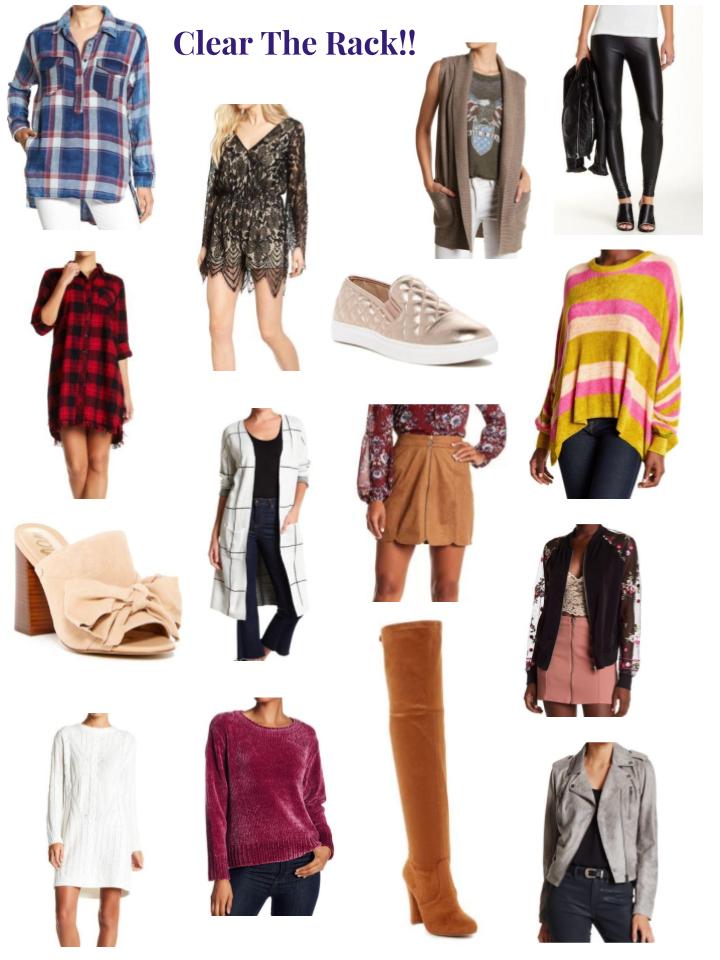 Sweaters
Bottoms
Dresses/Rompers
Jackets/Cardigans
Tops
Shoes
Clear The Rack event is running today trough Sunday. These deals go very quickly so dont hesitate…. get them while their hot!! So many amazing deals and steals, I just want everything!!! 😉
Happy Weekend!! 🙂