Sooooooooo…. I am sure you have noticed some changes around these parts! More like A LOT of changes…
Y'all….
#1…. Kingdom of Sequins got an upgrade!! This has been way over due for awhile but I finally found the right look and logo that totally gives me life! I worked with Designer Blogs to help with everything from start to finish! I felt like the whole time they got my vibe and totally knew where I wanted to take the look…. so glad I finally pulled the trigger.
On top of the blog revamp, as some of you know this week was back to school and my son started Kindergarten yesterday (hence my lack of posts lately)! I have been getting mentally, emotionally and physically prepared for this week so my all my energy was put towards making sure he was all set! And he totally LOVED it y'all! I couldn't be happier with his teacher and his school! Reason why moved to BFE! 🙂
Ok so now to today's post…. which has been long over due and overly-requested! I am sharing my daily makeup routine with you. I shared a quick LIVE story on IG a couple weeks ago that was totally un-expected and un-organized lol – but I did have several questions regarding products so I wanted to be sure I shared everything in a full blog post!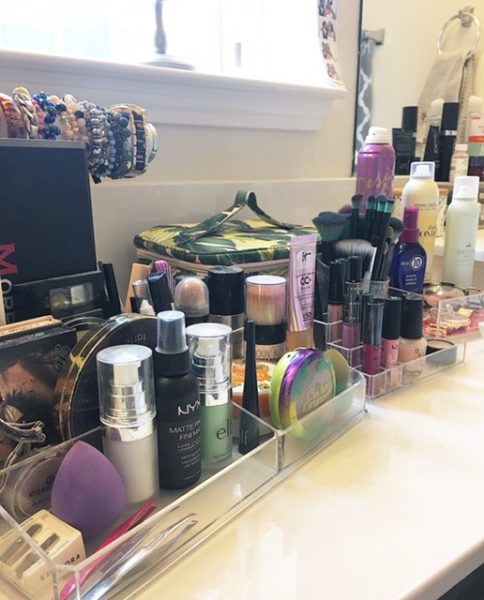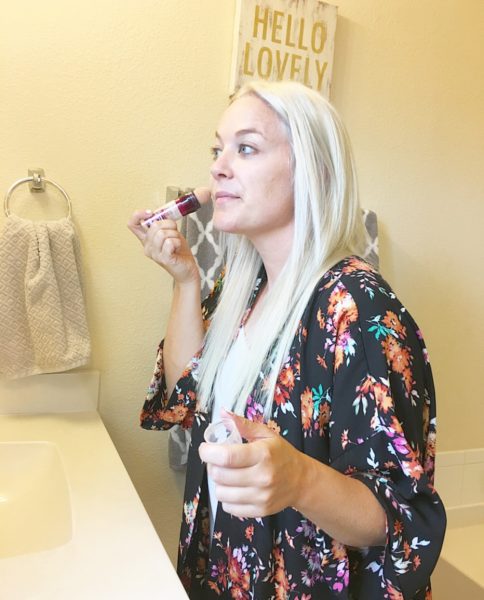 Step 1: Primer – Not pictured, Elf Hydrating Primer
Step 2: Concealer, Maybelline Age Rewind Concealer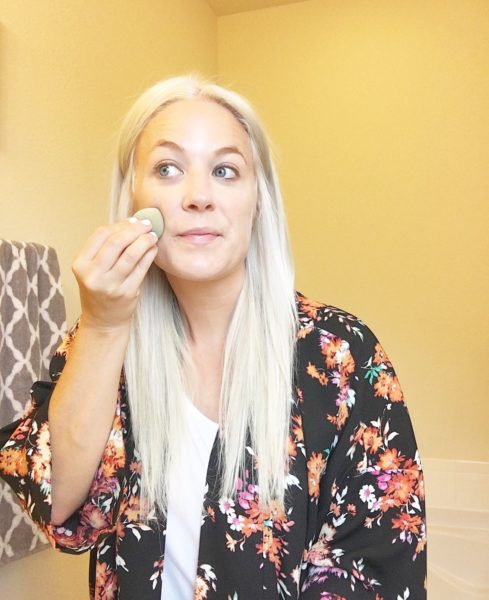 Blend concealer with a beauty blender all over face.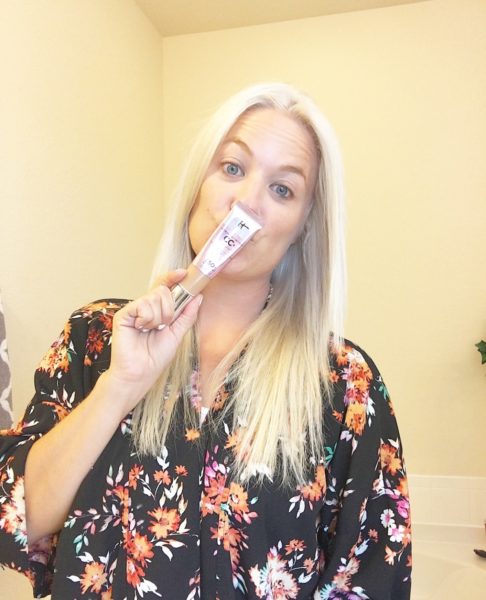 Step 3: Foundation, IT Cosmetics CC Cream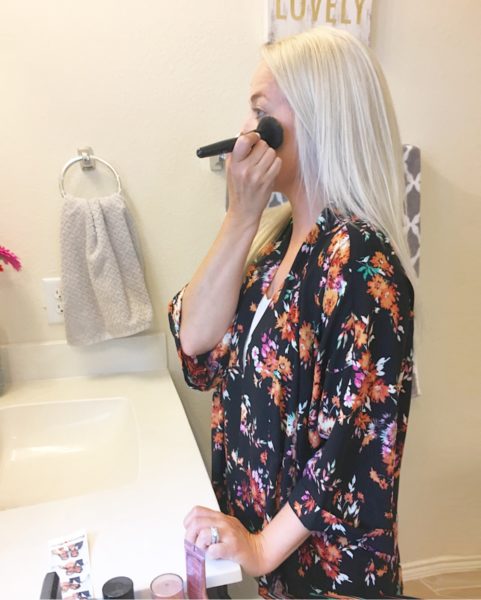 Blend foundation with foundation brush all over face.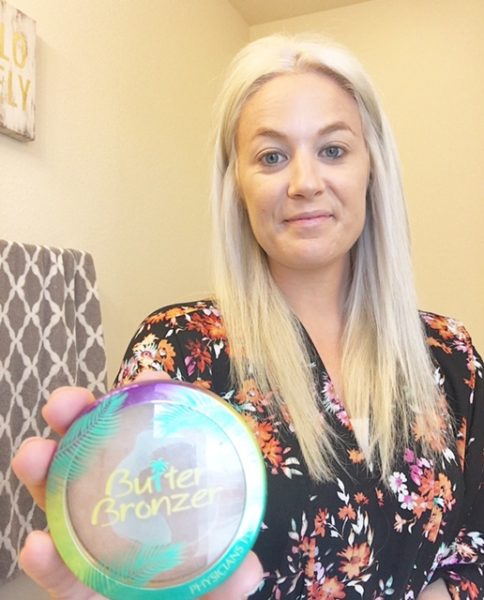 Step 4: Powder/Bronzer, Butter Bronzer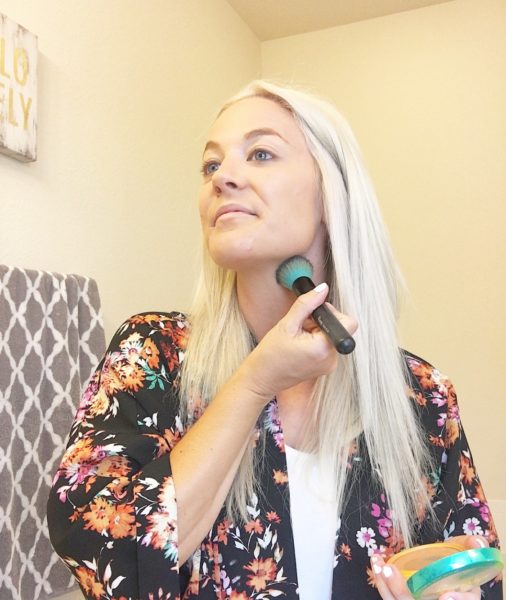 Blend powder with powder brush all over face and neck.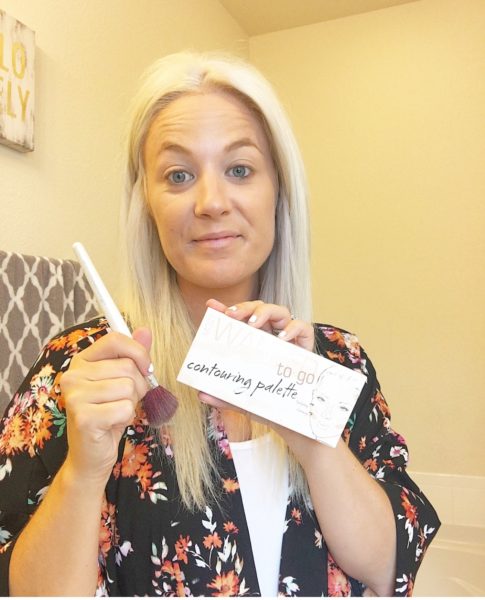 Step 5: Contour, Art Deco / Wet N Wild Contour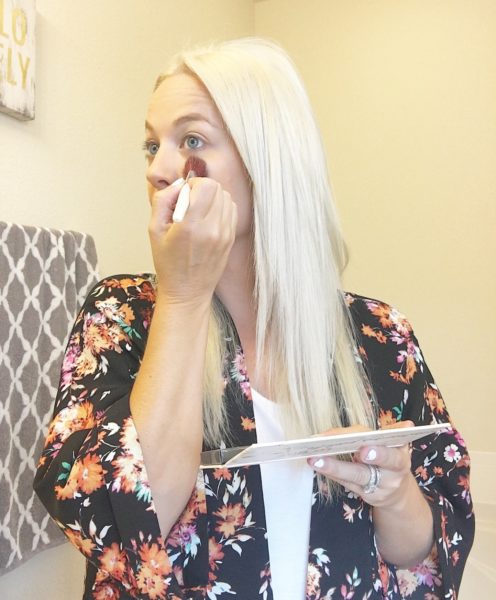 Start with powder/highlight under your eyes, down the center of nose, on the chin and center of forehead.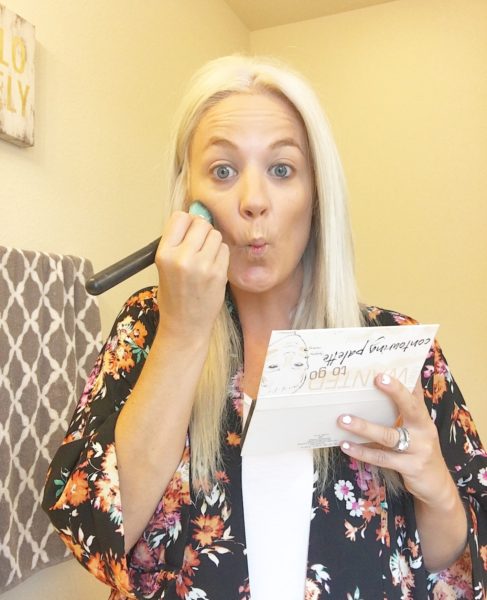 Bronzer on cheeks, sides of forehead and jawbone.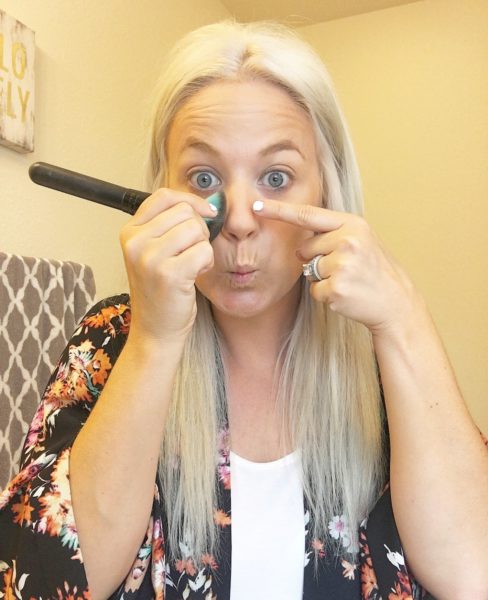 Contour Tip: Pinch end of brush, dab in bronzer and lightly go down both sides of center of nose. Blend.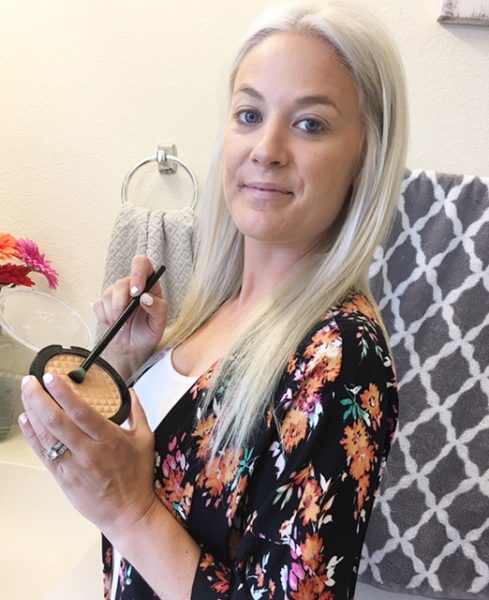 Step 6: Highlight, Makeup Revolution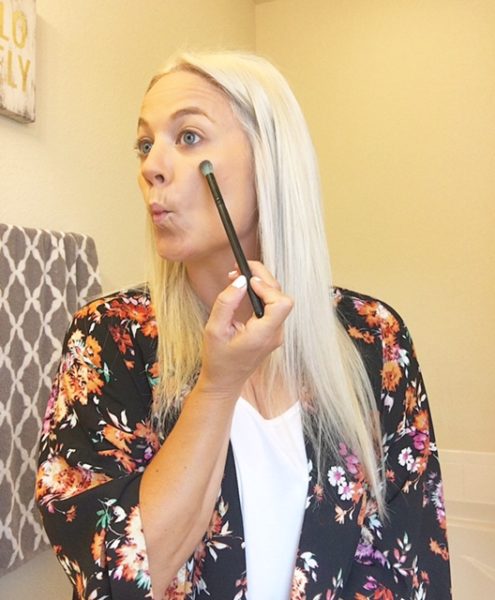 Use an eyeshadow brush and highlight the cheeks right above the bronzer.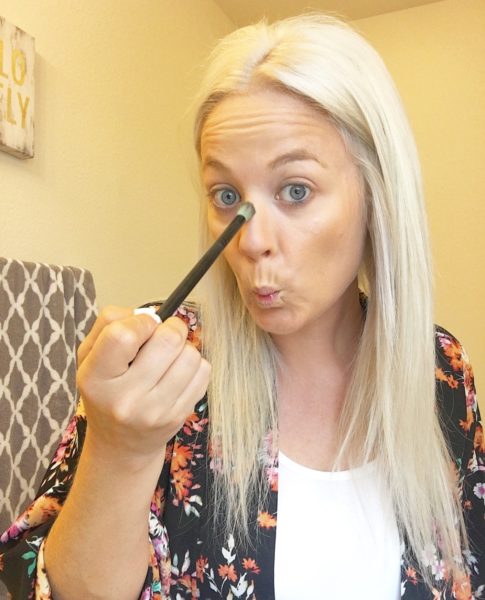 Highlight down the center of the nose and right above the eyebrows.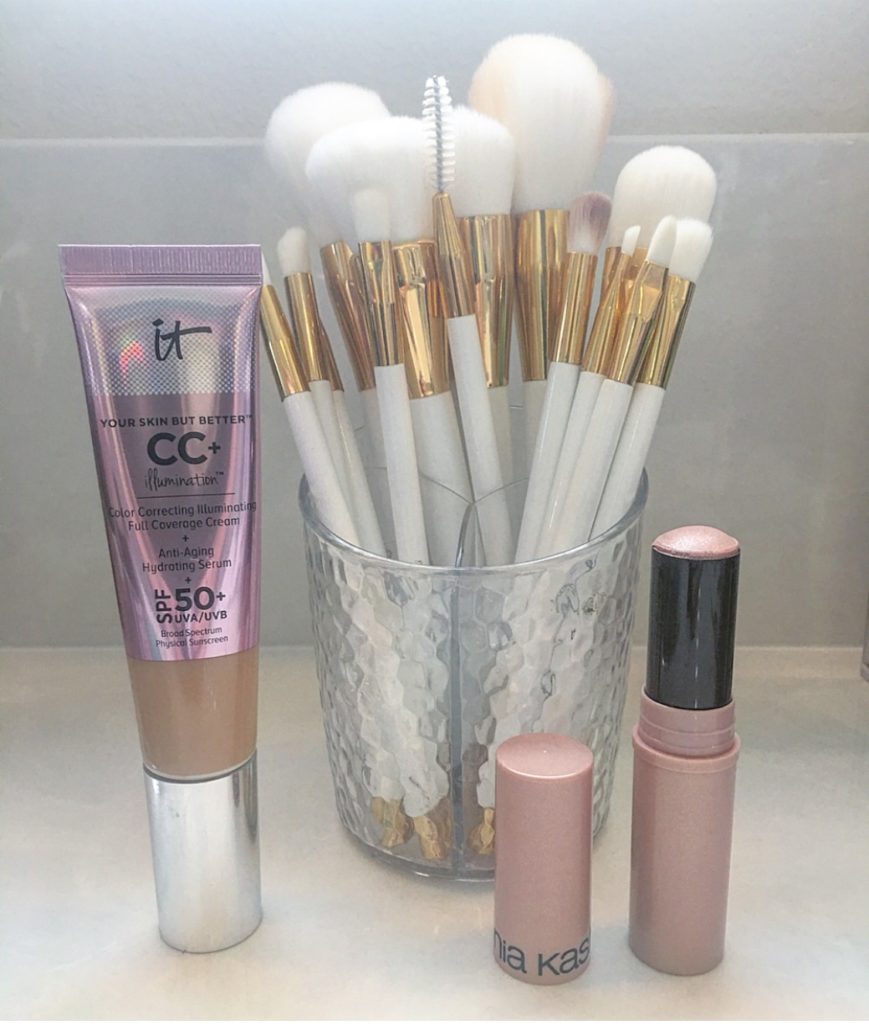 Step 7: Extra Highlight, Sonia Kashuk 
Makeup Brushes – Best Brushes Ever!!! 🙂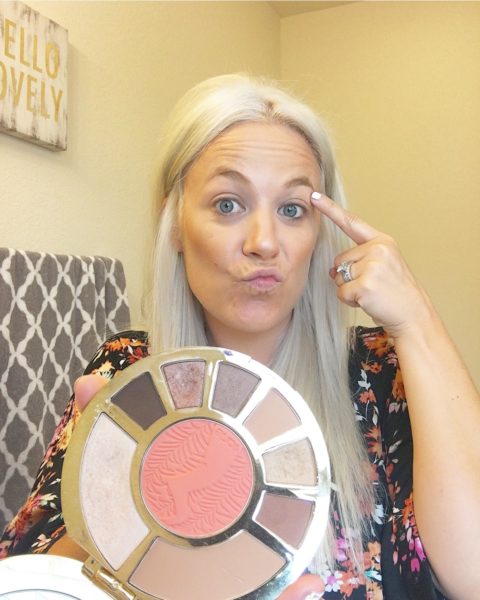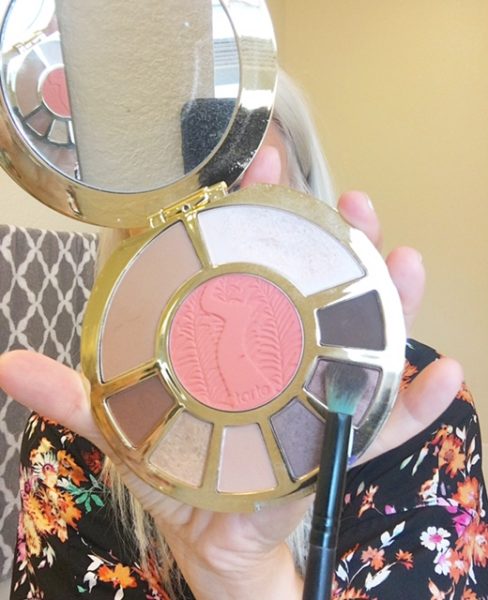 Step 8: Eyeshadow, Tarte Palette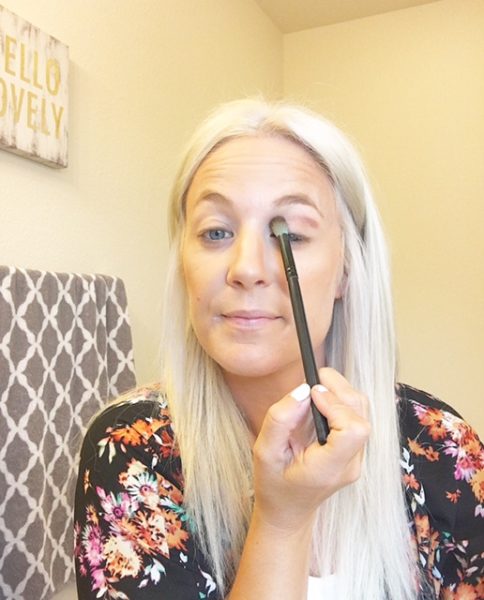 Use the arched eyeshadow brush and the light purple to put in the crease of the lid.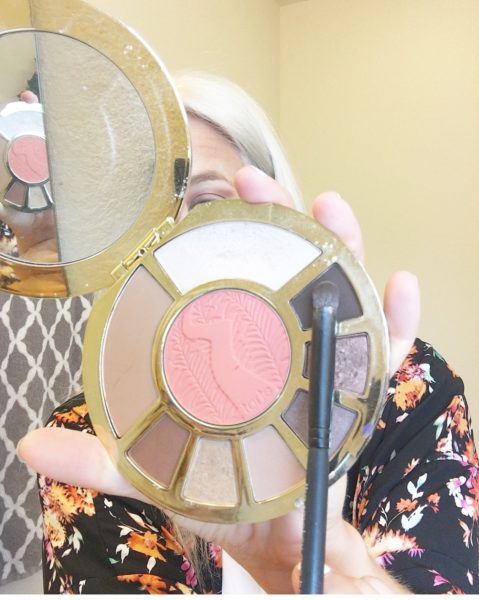 Next take the crease/blend brush and blend a darker, maroon color in the outer crease.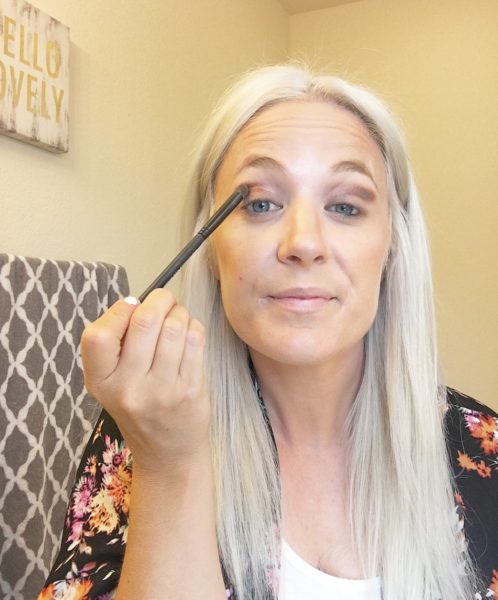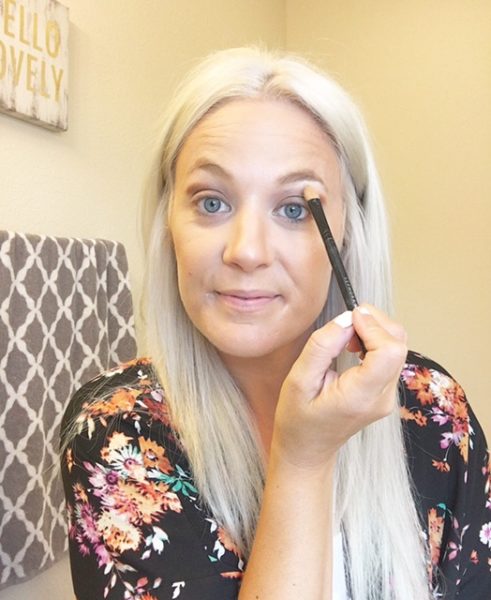 Use a concealer brush and use the white shadow to put on brow line, lower lid and undereye.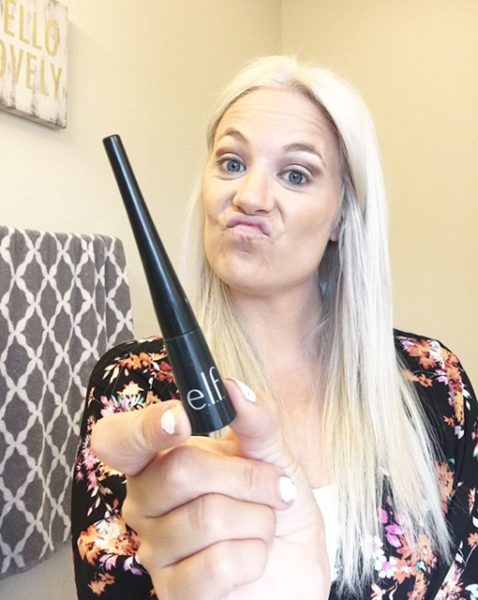 Step 9: Eyeliner, Elf Eyeliner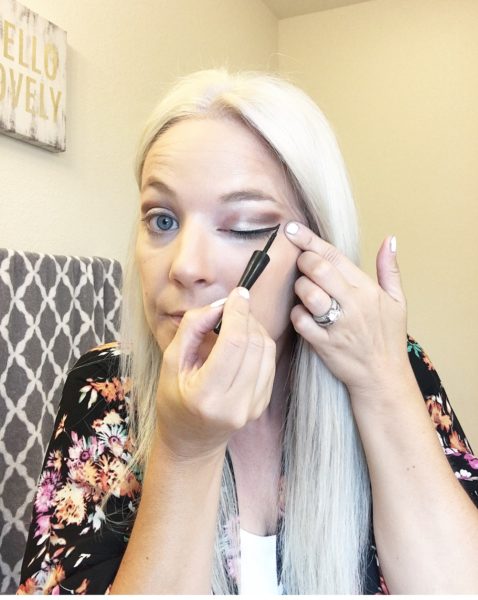 Pull eyelid out and start a line from the inner eye all the out to form a wing. Go back over with another coat.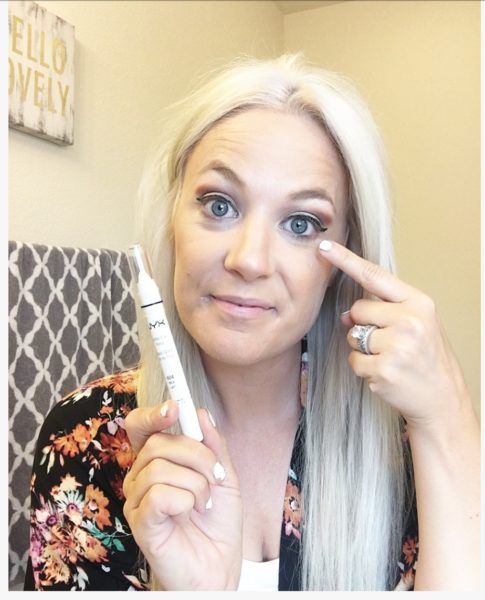 Step 10: White Eye Liner, NYX Jumbo Pencil (Milk)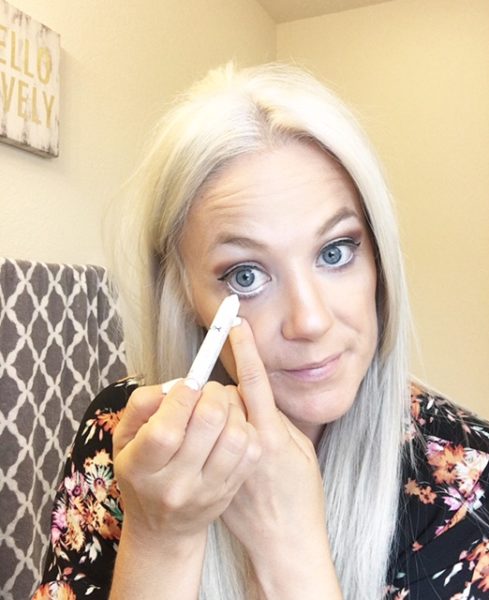 Line on waterline to make eyes pop.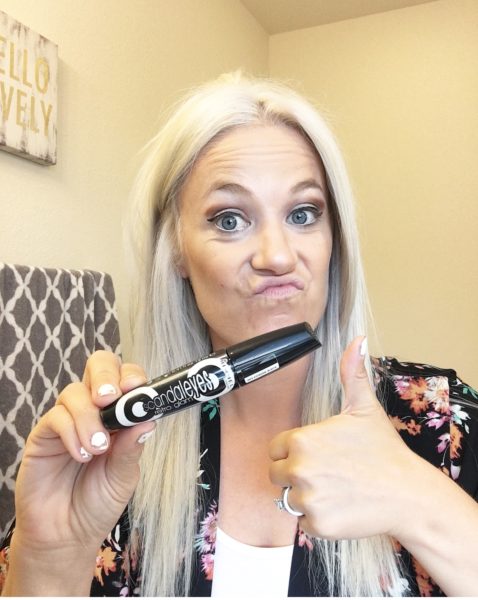 Step 11: Mascara, Rimmel Scandal-Eyes (Holy Grail)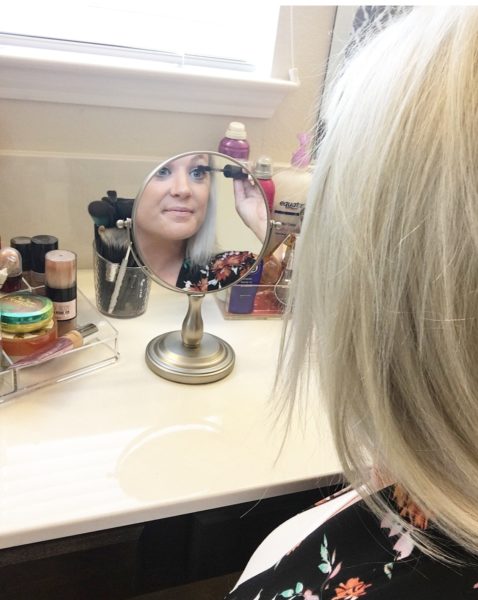 I am no beauty expert or YouTube guru. These are products I have tested and really find that work the best for my every day makeup routine. If I am going to an event or even date night, I will do a more dramatic look with other products. I also believe you can find more affordable products from the drug store that give you the same affect as the higher end products. However, I do invest more in the eyeshadow palettes. I slightly have an obsession with them. The Tarte Palette I use everyday has lasted me about 6 months! Thats amazing!
Have an awesome week friends! 🙂