Not only are we rolling into the end of October but it is also time for something else exciting… Holiday Photos! We are having our fall family photos taken next weekend which actually inspired today's post. And let me tell you, this post actually took awhile to put together. It might seem short and sweet but styling looks for each family member takes longer than you think. I have paired four different coordinating looks based off a color scheme. I put together three different sets that I think would be perfect for a fall family photoshoot: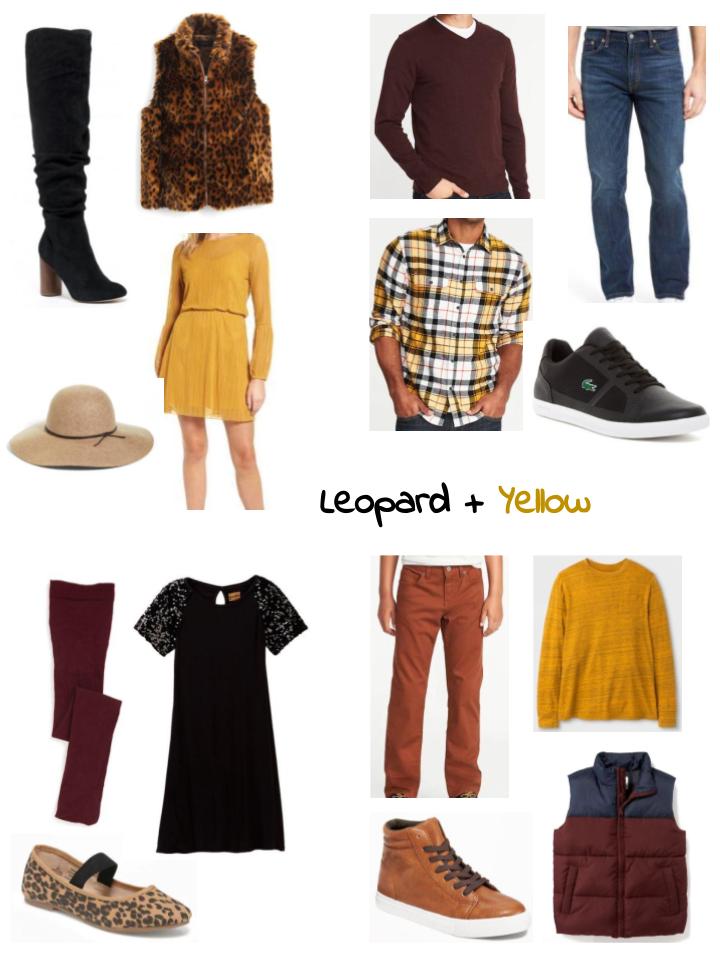 Ladies:
Men:
Sweater // Plaid Tee // Jeans // Shoes
Girls:
Boys: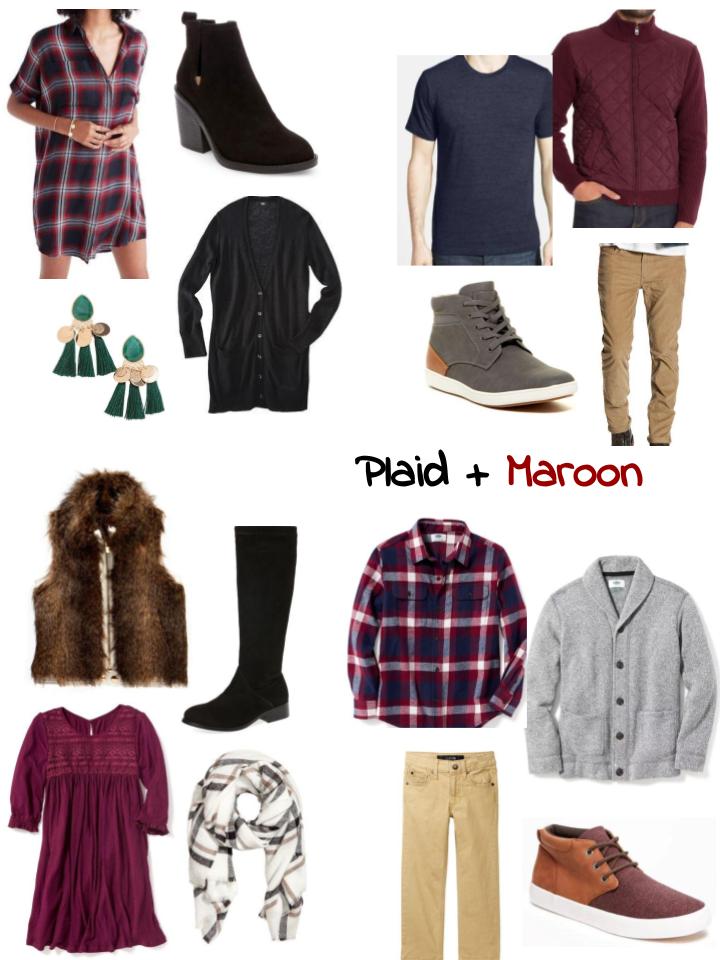 Ladies:
Dress // Cardigan // Booties //Earrings
Men:
Jacket // Tee // Pants // Shoes
Girls:
Dress // Vest // Scarf // Shoes
Boys:
Pants // Tee // Sweater // Shoes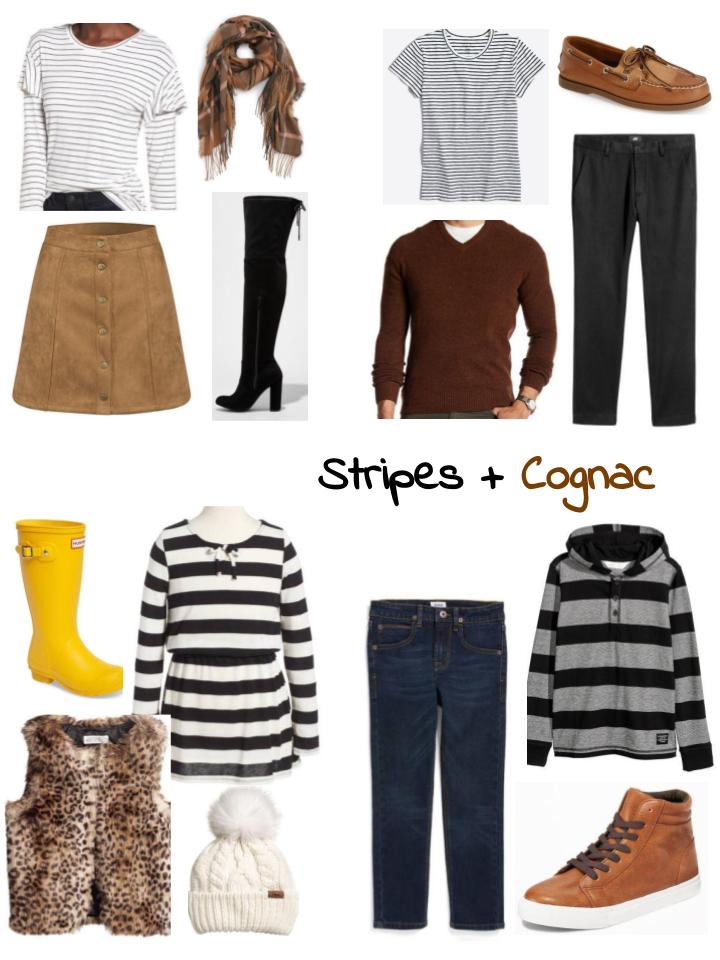 Ladies:
Striped Tee // Skirt // Boots //Scarf
Men:
Sweater // Tee // Pants // Shoes
Girls:
Dress // Vest // Beanie // Hunter Boots
Boys:
I think having a theme or a certain color that everyone wears helps bring the whole photo together. Otherwise, nobody stands out in the pictures and everyone just ends up blending together. There should always be a pop of color, something interesting, something that draws your eye/attention in. So having "coordinating" outfits will allow everyone to "pop" in their own way when either photographed alone or as a group.
I also wanted to give people an idea of outfits that would work for those who don't celebrate Christmas. I think I ended up coming up with some things that will hopefully work for people! Remember, pictures are about the subjects… the relationships, the bond, the love… and not necessarily the clothes.  Clothes should accent, not be the focus of the image! When giving holiday cards out, people want to see your FAMILY. Choose looks and outfits that show personality while expressing the love of the family.
Do you do family pictures for the holidays?