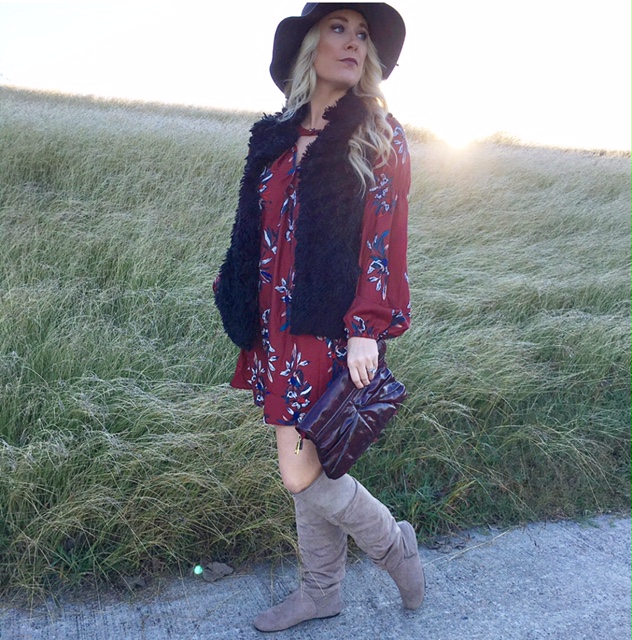 Looking back at 2016 like.. Bye Felicia!!! 🙂
New Years is here? It freaks me out, honestly. A new year means new responsibilities and new opportunities and I'm ready to take them dead on. I'm writing out goals. I'm finishing up last year's resolutions and making new ones. I am also rounding up some amazing moments from this past year! I just want to thank all of you for being amazing! For following this little space I like to share my favorite things. Thanks for all the support!
A look back at some of the most memorable moments from 2016:
30 Day Sugar Free Diet
I heard so many great things about doing a body reset and going sugar free. I wanted to give it a try but only for 30 days. I cut it all cold turkey and it was pretty tough. I learned a lot of ways sugar affects your body. I did change some for the long-term but definitely could not give it up completely. It was a great learning experience and body reset. Check out my experience here.
WE Bought A House!!
We finally bought our very first home together! It was a long and lengthy process but totally worth it. My husband really did everything and all the dirty work. I just signed my name 5 billion times 🙂 Check out our whole moving experience here.
One Year Blogiversary!
I officially celebrated my one year blogiversary this past September! I've met some pretty amazing people through this little slice of the blogosphere and have had some pretty great opportunities. The opportunity to be myself and share all of my interests tops the list. I've learned a lot about myself and my writing since this blog started. It's amazing how far my content and photography has developed and grown in the space of one year and even my knowledge and skill on WordPress has managed to build a little!
I also shared some things I have learned as a blogger in this post!
I'm Addicted to Spinning
I took my first spin class this summer and fell in love! Dont get me wrong, it was super tough at first but now I love going. I have done SoulCycle three times but I do not live close to one so I usually take spin class at my local gym. It is such a great workout and the class goes by super fast! Check out my review from this summer here.
Launched my own self-hosted website
I officially launched KingdomofSequins this fall! It took some hard work and late nights but it is totally worth it. Thanks again to all of you for even making this website possible. I cant thank all of you for your continuous support and friendship!
I wanted to share some resolutions I'll be working on for 2017!
1. Make More Messes: – I am a slight neat freak and everything has a place! I am trying to let loose and not be so anal about everything! I could probably take a lesson from my toddler… He is one big mess 🙂
2. Making excuses. – Be honest with yourself and others when possible. If the reason you haven't finished updating your resume is because you're "so busy" but you can't actually list a single thing you actually are doing, you're just making excuses. It's okay to put things off occasionally, but at least acknowledge that you're doing just that instead of making excuses as to why you're not doing them.
3. Saying no out of fear. – We all miss out on so many opportunities and experiences because we're afraid, but sometimes it's best to throw caution to the wind and say "F*$k it!" and just do it. Before you say no to an opportunity or experience, ask yourself why you're saying no. If it's because you genuinely have other plans or can't afford it, that's fine but if it's because you're afraid, dare yourself to just say yes!
4. Listen more, argue less – Getting married has shown me that it is not about me anymore, its about us. I think its normal for couples to fight and argue every now and then but making an effort to really listen is what I need to work on. I always think I need to be right and that isn't always the case. I am the one to run to the other room and ignore the situation if I don't get my way. I need to stay and talk it out and not run away. My husband being 7 years older than me has shown me to mature and grow up and not to sweat the small stuff. It just isnt worth it. I am blessed to have him in my life and I know we can get through anything.
5. SLOW DOWN!! –  I think this could be #1 for everyone. I am constantly go, go, go all the time and I never just stop and enjoy the moment. I think its normal to be in a rush sometimes especially if you are running late or trying to meet a deadline. But I have noticed that I am always rushing to get somewhere, clean, rushing around at work, driving, getting ready or running errands. I never just stop and savor the moment. I really want to work on this everyday!
So have you taken some time to get your priorities in order? I'd love to hear how you're starting 2017 with a bang.
PS: Make every moment count before midnight! 🙂
It is truly a blessing to have so much support surrounding my blog. Thank you for being the most loyal readers on the web! Love you all!
HAPPY NEW YEAR!!
Brittany 🙂