The last week of October already?!?!… OMG time needs to slow down!
Why does it always seem like once fall arrives, everything just flies by! Christmas is literally two months way… WHAT!?!? Now, I am not complaining as its my favorite thing in the whole world but I just the holidays to last forever!
Speaking of the holidays, fall is filled with jeans, leather, flannels and dark bold colors. Layering is not only casual but also chic! Today, I just want to share a fun way to pair up two of my favorite things for fall… Plaid and leather!!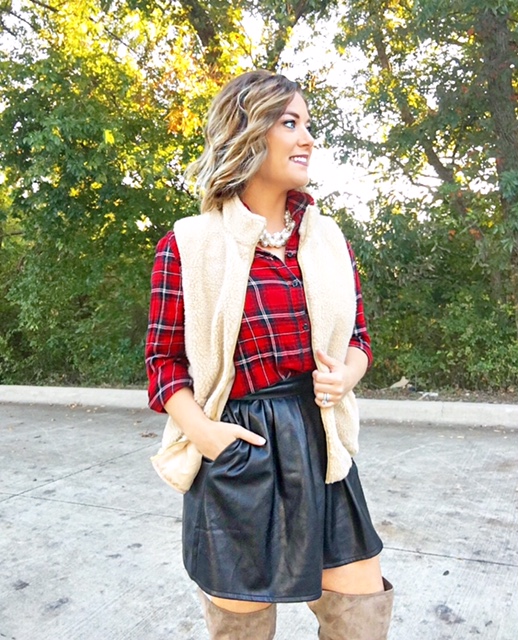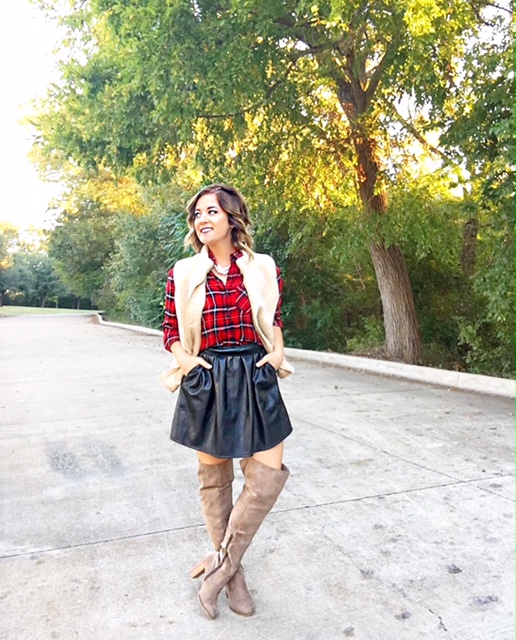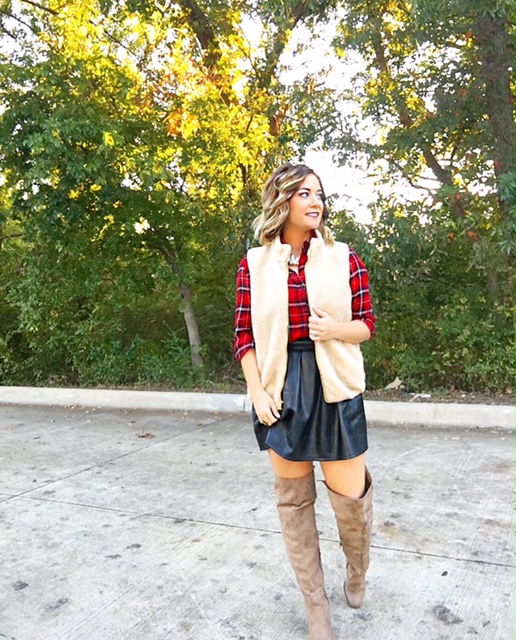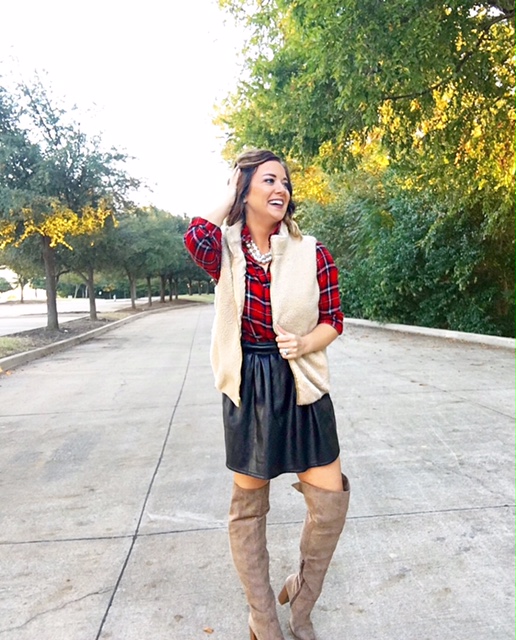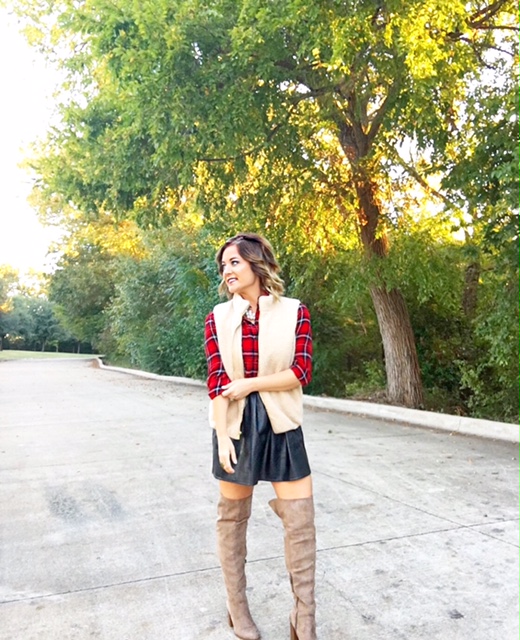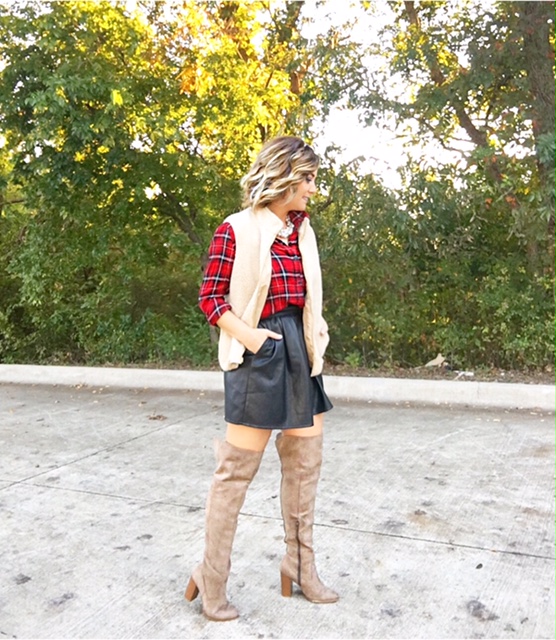 I paired this amazing campfire plaid flannel with silver accents of jewelry along with an edgy leather skirt. One of my favorite ways to style a button-up shirt is to wear a statement necklace under the collar. It adds the perfect amount of sparkle! Currently obsessing over boots, I paired it with these over the knee boots to dress up the outfit. This faux fur vest has been my best friend for a while now and I think this outfit needed a touch of casual vibes to keep it versatile for the holidays. I love the festive vibe the plaid shirt adds and the edgier, party ready vibe the leather skirt adds, such a great holiday pairing! This would make the most perfect Thanksgiving outfit before all of the actual eating begins. This outfit is perfect for any holiday event or let it inspire you for holidays pictures.
What are some holidays outfit ideas you are loving?
SHOP THE POST:
Link Ups:     Shoe and Tell!  #iwillwearwhatilike link up! Hello Monday! Mix It Monday! How I Summer! Creative Mondays!  A Lovely A La Mode Link Up! Sincerely Jenna Marie! BLoved Boston , Glass of Glam , Turning Heads Tuesday! Confident Tuesday! Tuesday Fashion Party On Trend Tuesday! , Trend Spin Linkup,  I Feel Pretty Link Up,  Oh, Hey Girl Link Up, Jersey Girl, Texan Heart Link Up, Fashion Frenzy Link Up,  Trendy Wednesday! Style on the Daily! What I Wore! Thursday Fashion Files!   Thursday Moda! Passion for Fashion! Fabulous Friday!  Fab Favorites!  Flashback Fashion Fridays! Weekend Wear Link Up!  Friday Favorites,  High Five for Friday Weekend Wear Link Up, Friday Favorites with Lizzie in Lace,Fun Fashion Friday Link Up , Twenties Girl Style,  Stylin in St. Louis, Living in Color, Fashion Friday,  Daily Style Finds, East Coast Chic