Happy Friday Friends!! 
It was a short work week for me but let me tell you, it didnt feel like it with all the catching up! But I am glad it is Friday!! And, we are actually doing some fun Easter Egg Partying today at Ridge's school!
I wanted to share our whole Mexico adventure with you and recap all the amazing things there are to do in Playa! 🙂
First of all, we were up at 4am for a 7am flight so I wasnt too thrilled about starting the trip off like that but we survived…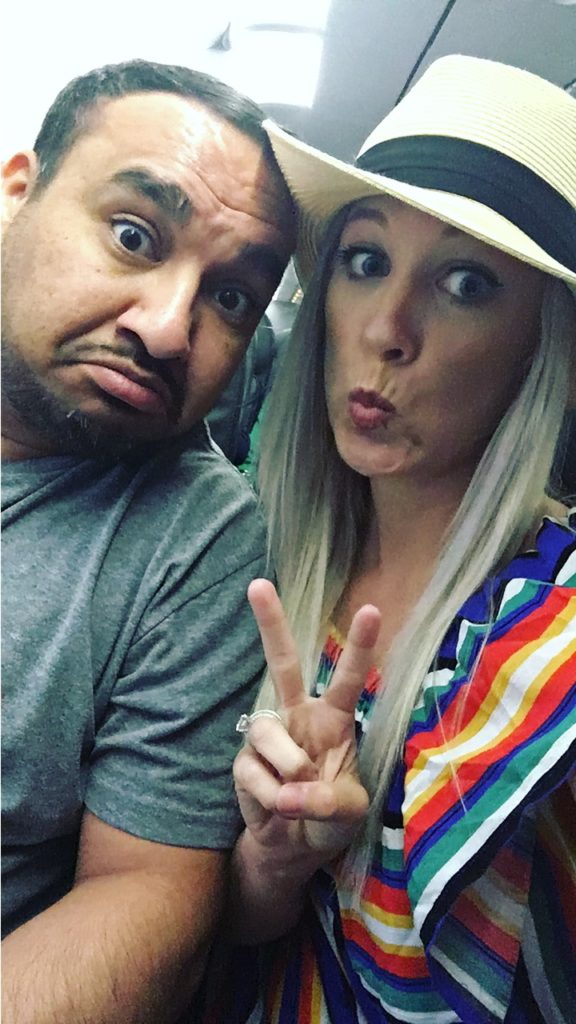 The Royal Resort & Spa
The Royal goes above and beyond to make you feel at home and the service is above what you would see even at some of the most exclusive luxury resorts in the world. In addition to exceptional service, the property's elegant hacienda design adds an entirely different sense of luxury to your experience.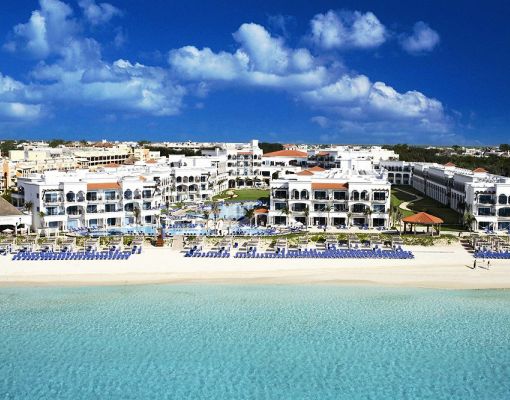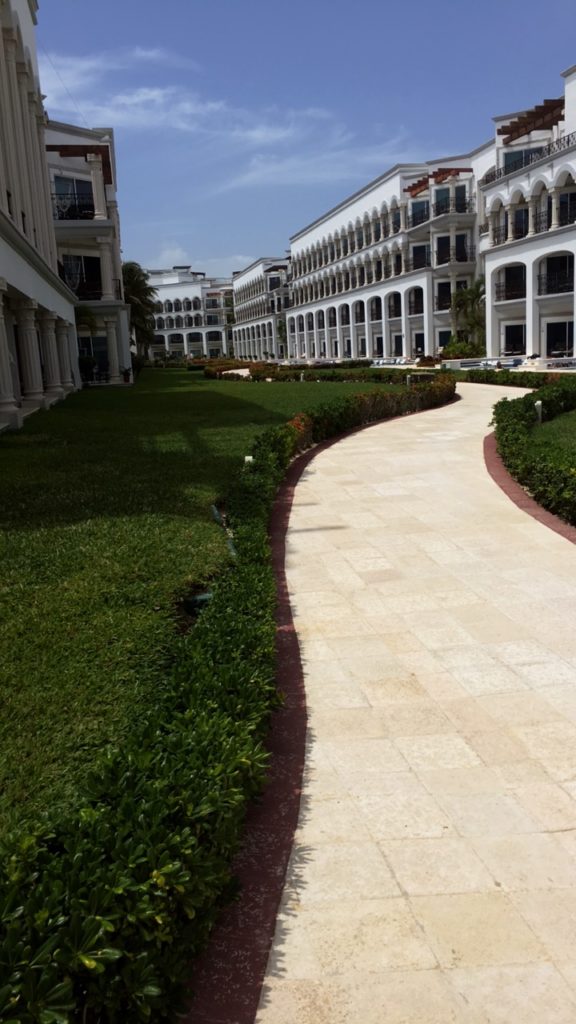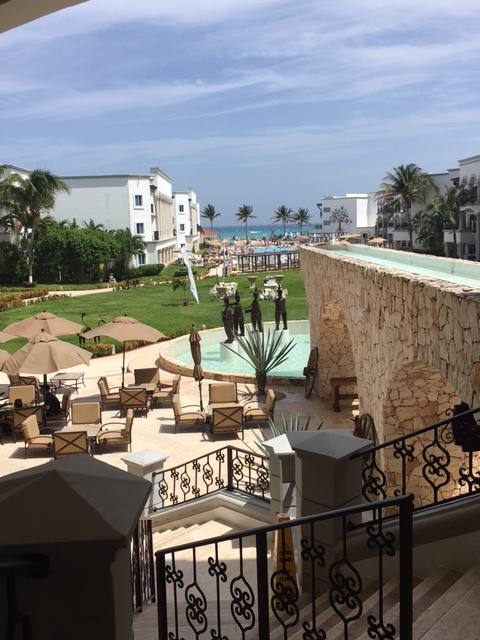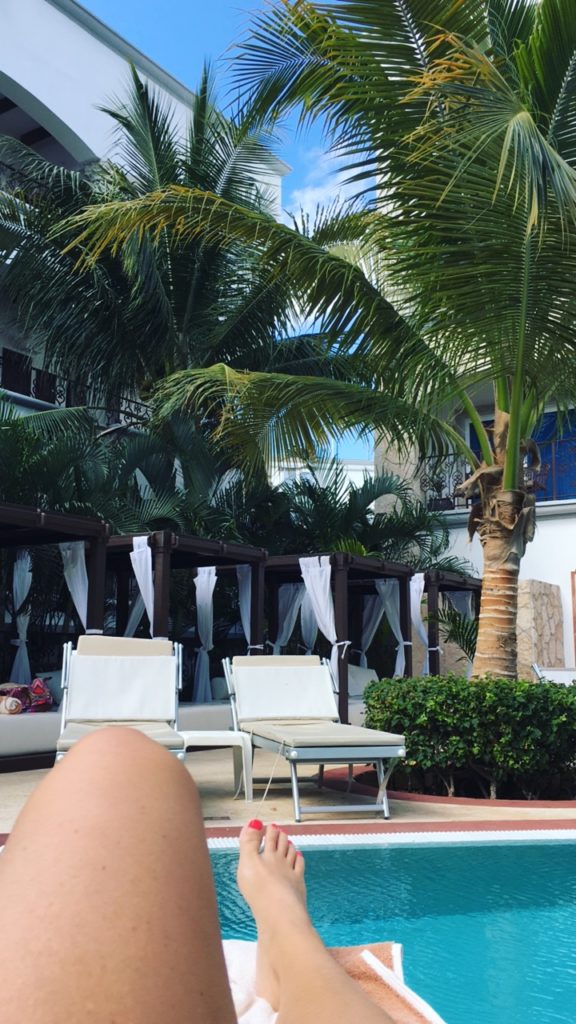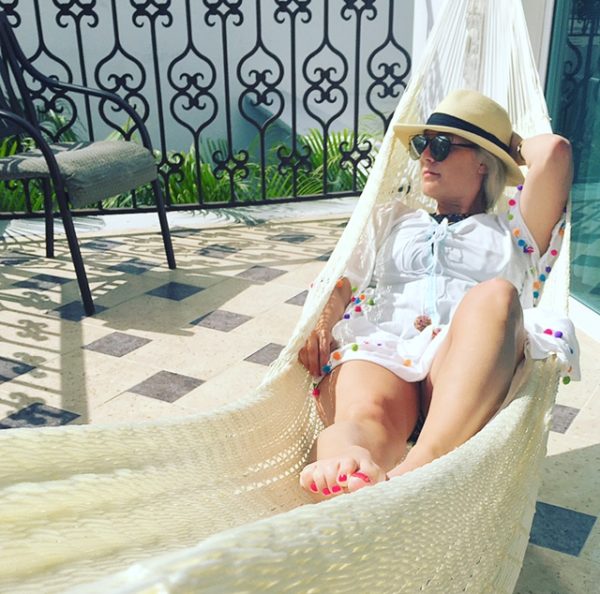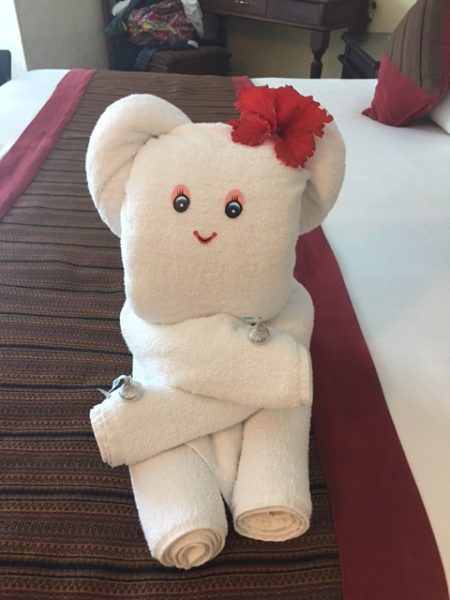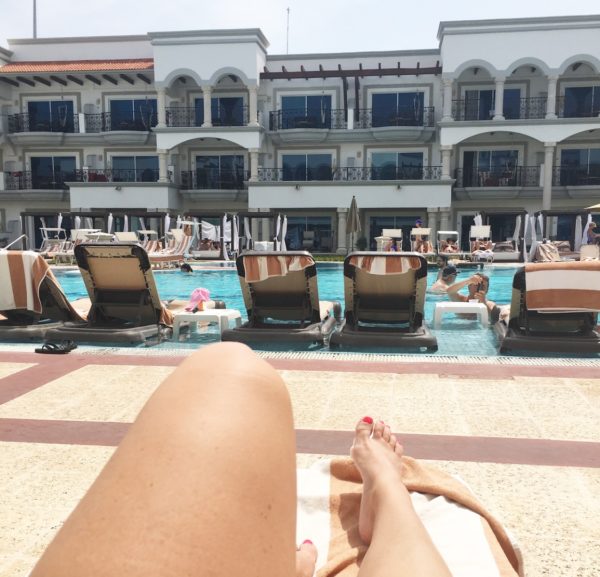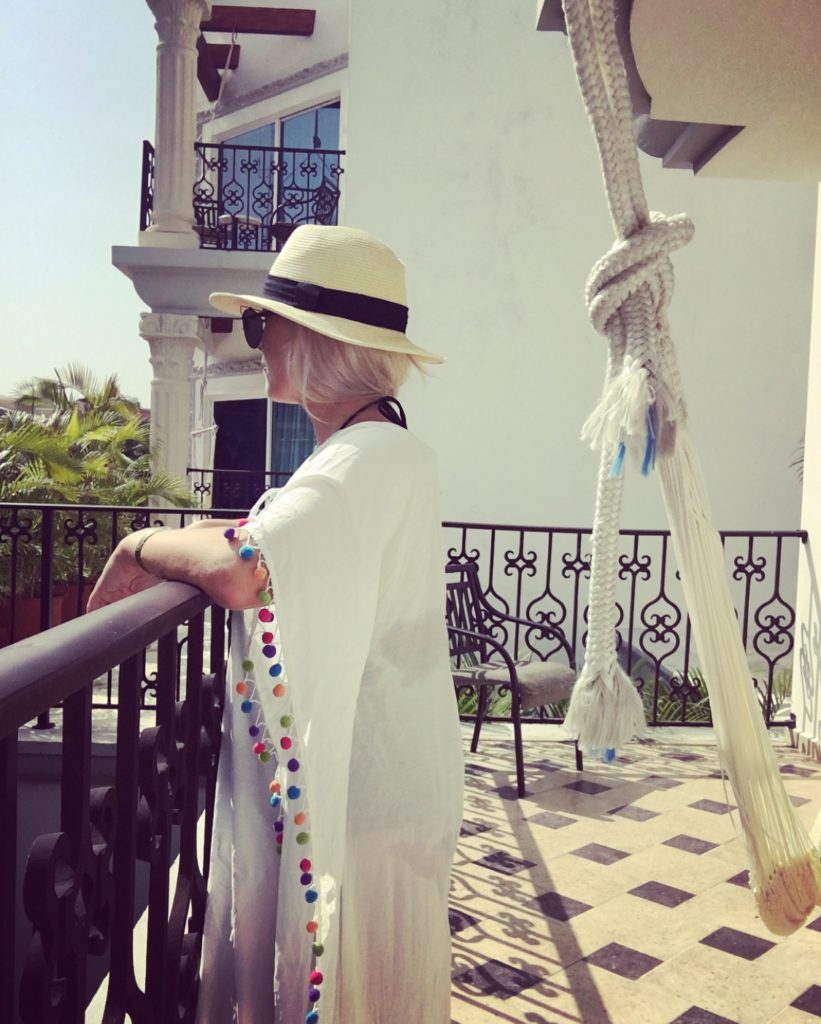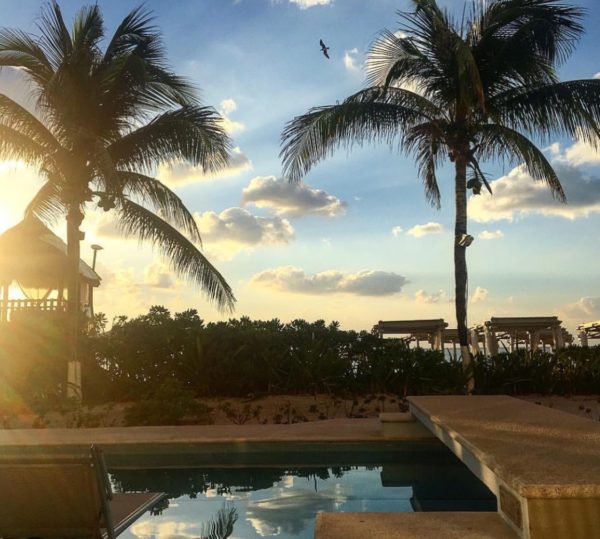 This view never got old!!
The property was so spread out – I almost felt like I was on my own little island.  This resort is an adults-only all-inclusive resort 5 minutes south of Playa Del Carmen. It was by far one of the most picturesque resorts and while the reviews noted it was a couples resort and quiet at night… we weren't visiting to relive the Vegas lifestyle but to relax (as if I ever relax on vacation… too much to do and too little time!). The pictures did not disappoint. The resort was stunning; a super sophisticated colonial-style property right on a powdery white-sand Caribbean beach. The gorgeous infinity pool leads right out to the beach, the ocean crystal blue, palm trees systemically aligned in the sand… it was perfection! It's no wonder U.S. News ranks this resort in the top 5 for Playa del Carmen! Playa Del Carmen is touristy, but still maintains a quaint charm which I loved. It's the perfect base to explore the peninsula, with tours to Cozumel, Isla Mujeres, Tulum, Coba and Chichen Itza to name a few. The beach is beautiful and the restaurants and shops are only a few steps away from the ocean.
XCARET Park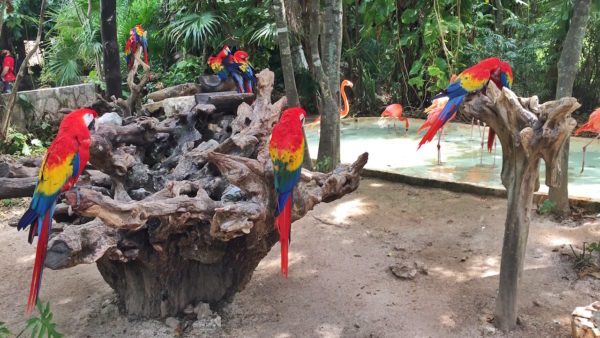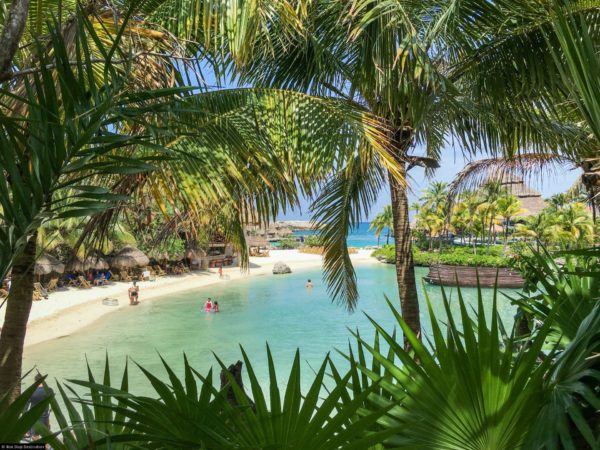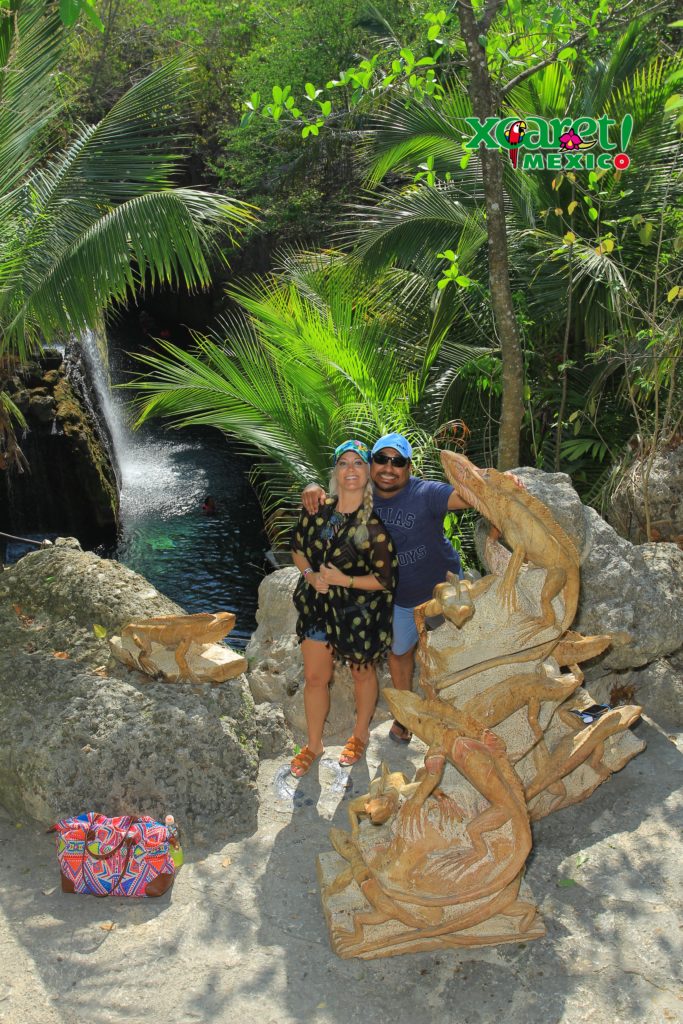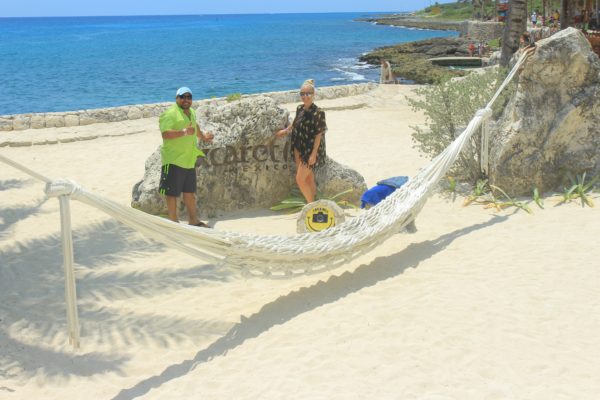 While you're walking around Playa Del Carmen, you'll see plenty of advertisement for Xcaret. The park prides itself for its conservation efforts for its Macaws, Turtles and wildlife. They are known for their natural underground rivers, which we almost froze to death in. We were intrigued by it, especially after a few friends had recommended it to us. Overall, Xcaret was great. The park is beautifully maintained, has gorgeous beaches, plenty of water activities for kids as well as adults and an amazing evening show which was the highlight of the day. Oh yes, besides getting to swim with the dolphins!!!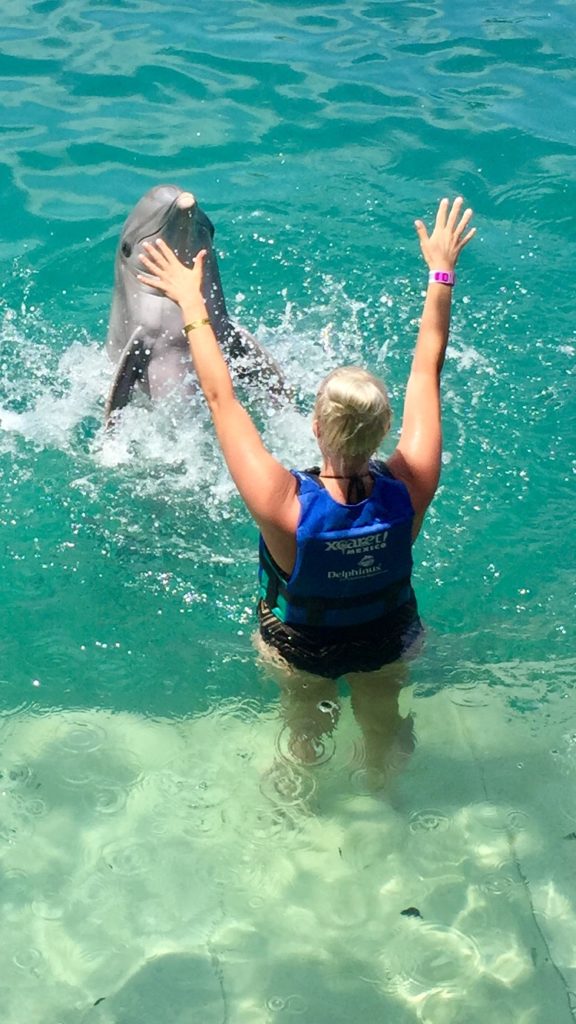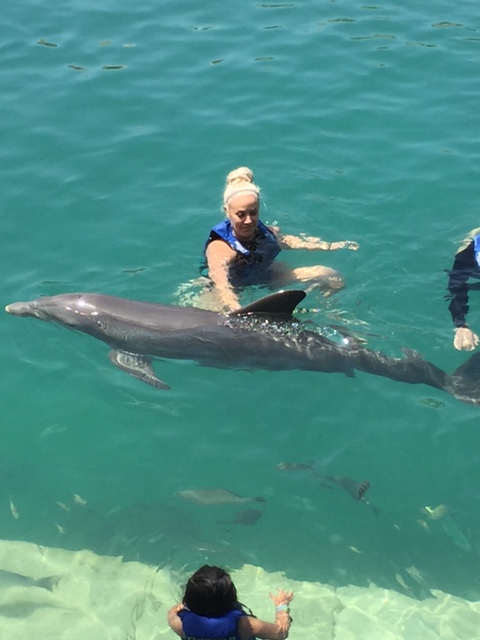 Shopping
Our resort is just a short taxi ride away from the very trendy and European influenced downtown Playa Del Carmen. 5th Avenue, the most popular street in downtown, is great for shopping and dining. Fifth Avenue is Playa Del Carmen's main drag, lined with shops of all kinds. Mexico is well-known for its high quality textiles– you can find everything from housewares to accessories to beautifully woven shirts. We stumbled across this open-air textile shop right in the town center. Everything here is handmade, sourced from local artisans and craftsmen across Mexico.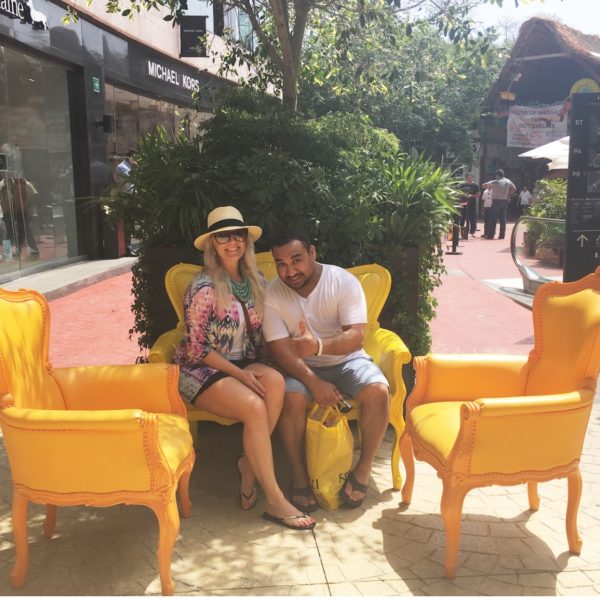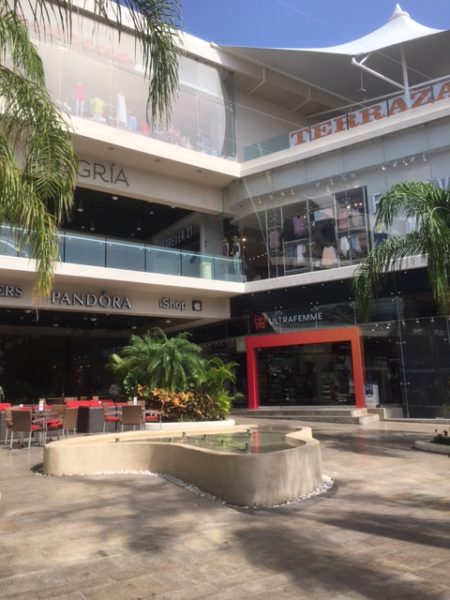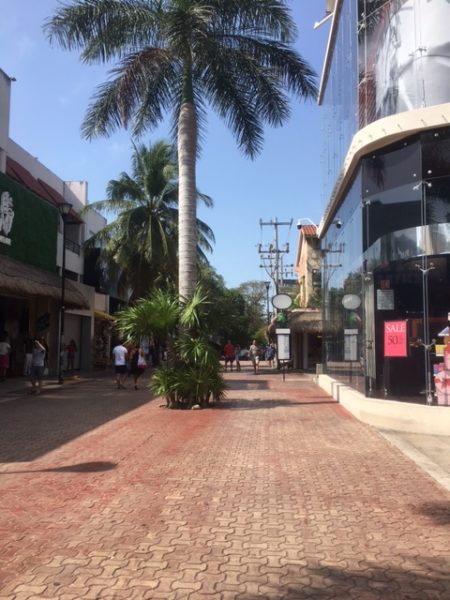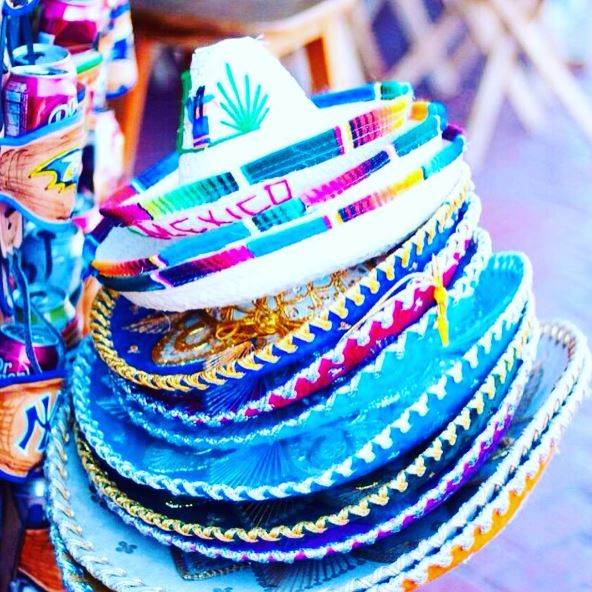 The restaurants are so colorful and festive and simply amazing! We tried to go to a new place every meal and try a new drink every time! And we were pretty successful 🙂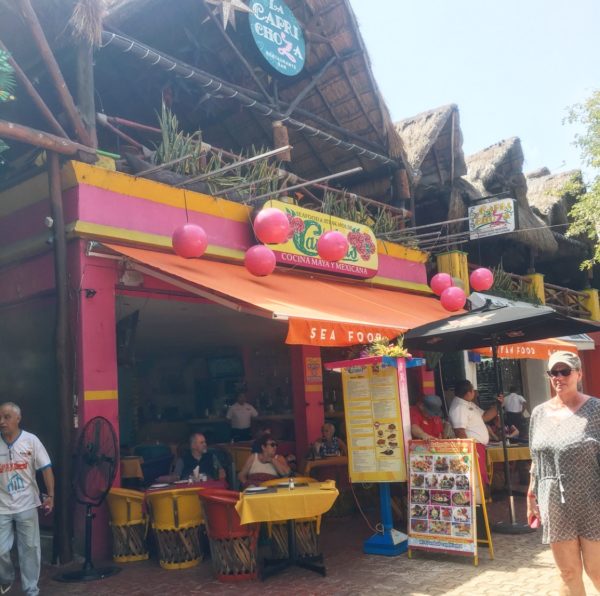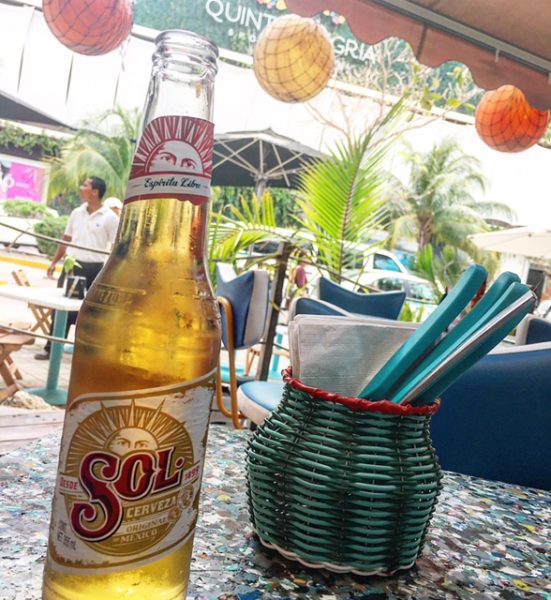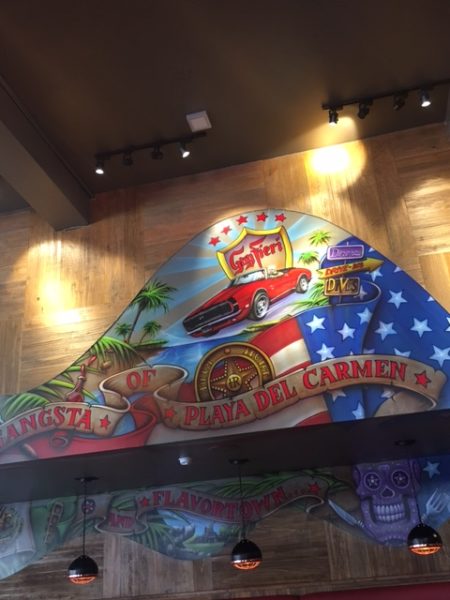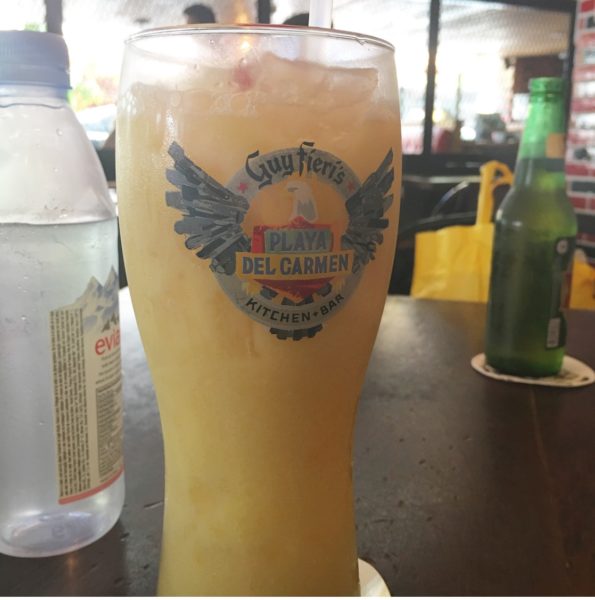 We got to check out Guy Fieri's Restaurant and let me tell you it did NOT disapoint! I had the fish tacos and they were amazing!!! And of course this delicious Pina Colada!! 🙂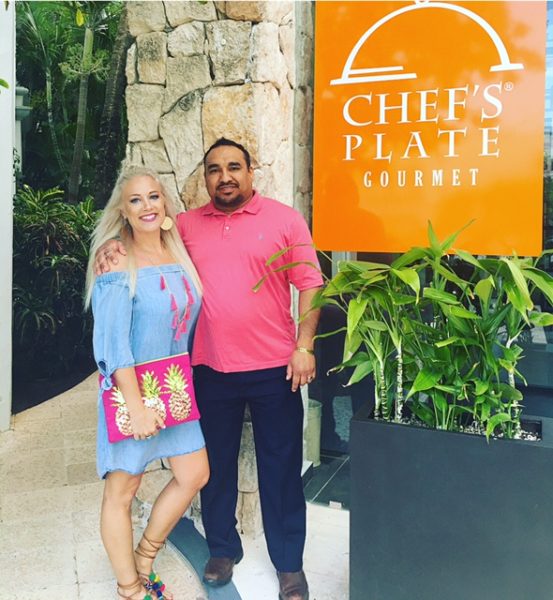 Oh yes, and dont let me forget the amazing artwork on the streets of Mexico!!!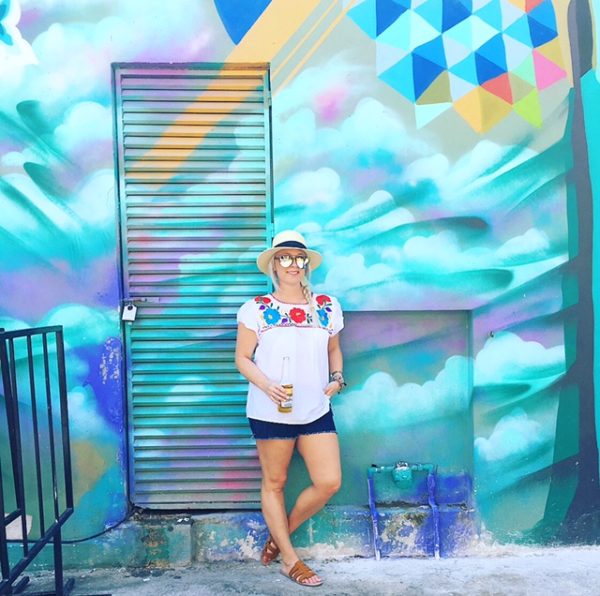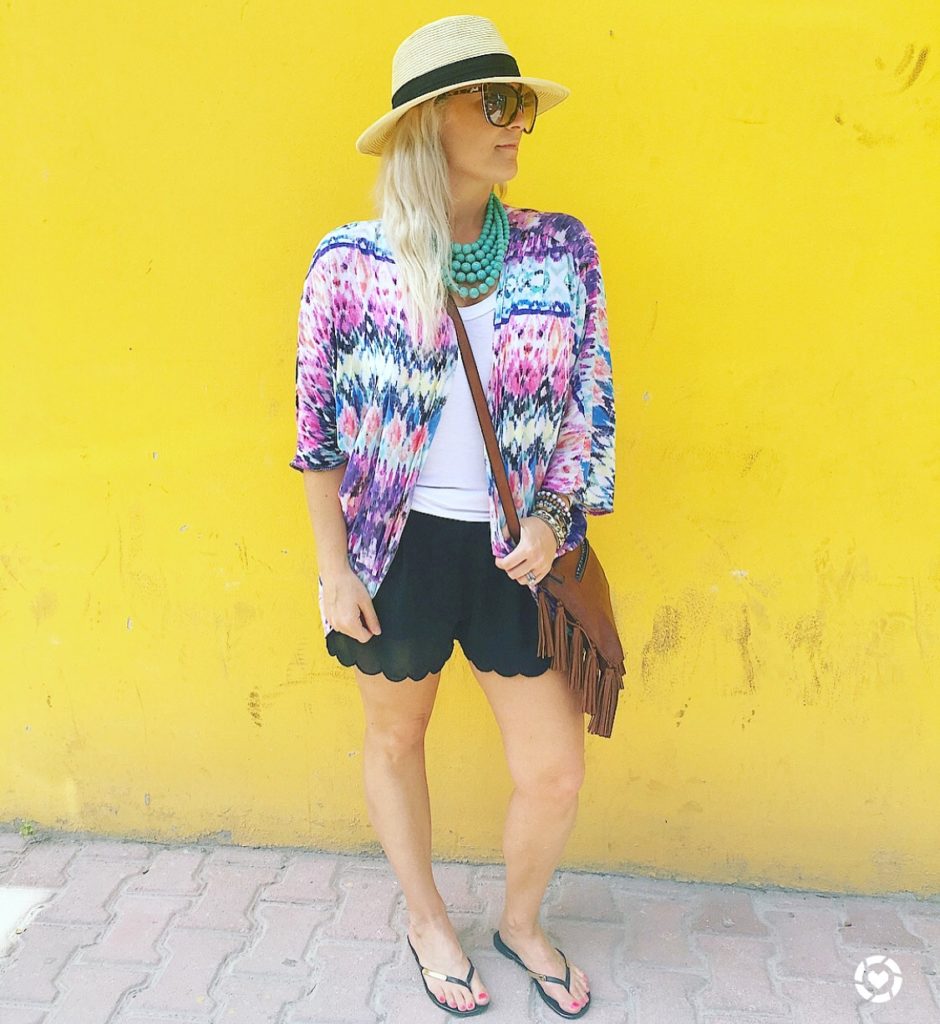 Overall, this place is a dream! Pretty much paradise! We had a blast and would recommend it to everyone! Especially for all you lovers out there 🙂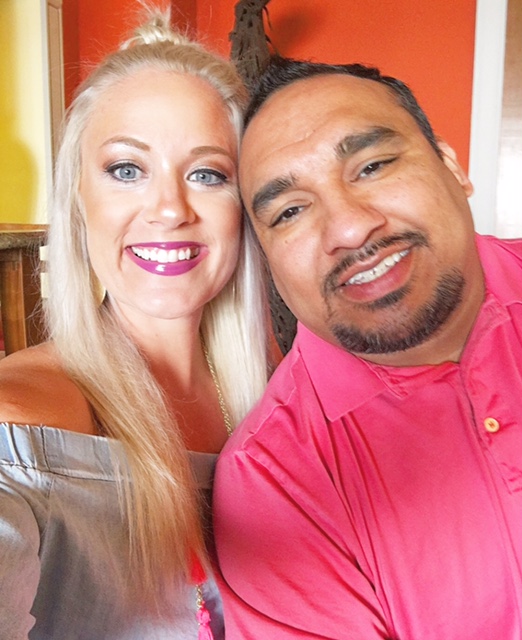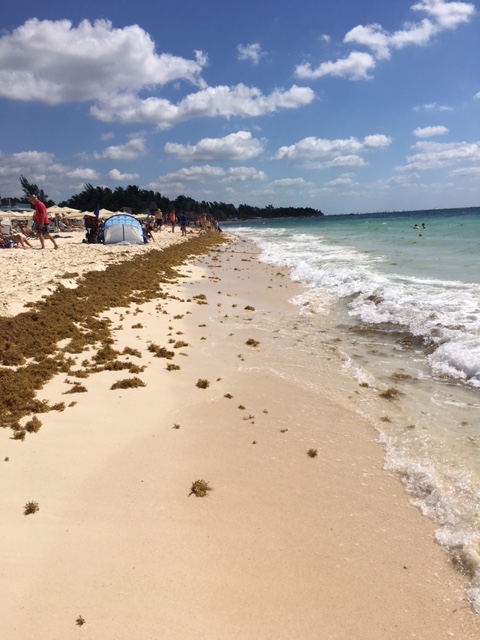 But I was VERY happy to be back home with my babes!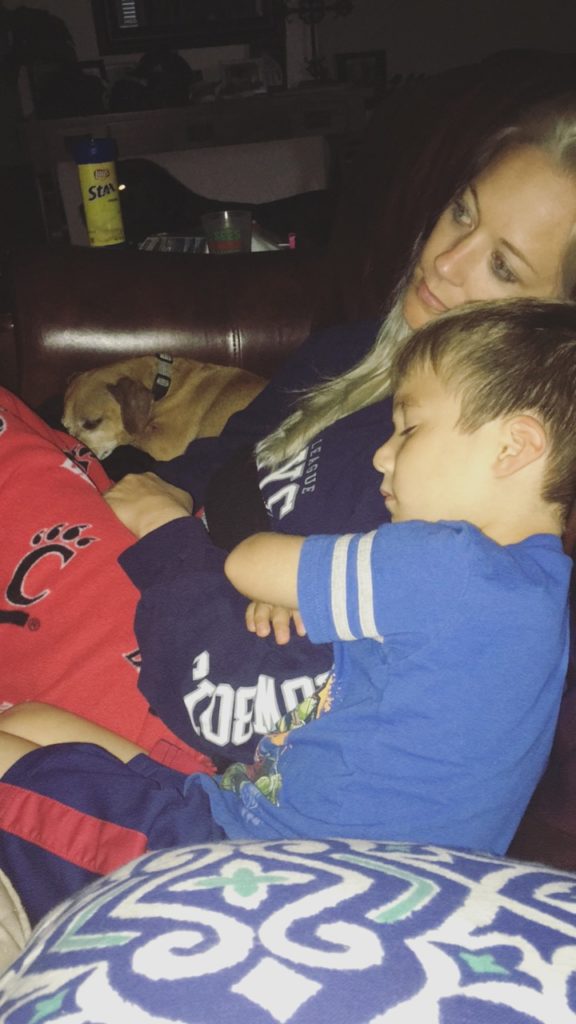 I want to thank all of you beauties that participated in the blogger survey. I received so much amazing feedback and I am so grateful for all the sweet comments. Thank y'all again!
And now on to the winner of a $25 Nordstrom gift card…
Lilly from Beauty with Lilly!! YAY!!!! Lilly, I will be contacting you shortly 🙂
I hope y'all have an awesome Easter weekend pretty friends!!! 
Brittany 🙂
Linking up with: Friday Favorites, Friday Favorites with Meet @ The Barre, Oh Hey, Friday, High Five for Friday Weekend Wear Link Up, Flashback Fashion Friday Link Up, Friday Favorites with Lizzie in Lace, Passion for Fashion Link Up, Fun Fashion Friday Link Up