Happy Monday y'all!!!!
I hope your weekend was fabulous and refreshing! We had a little turn in the road when the hubby became super sick all day Friday! We actually had plans on going camping (which I was not too pumped about) but turns out, he had/still has the Flu & Strep!! He went to Urgent Care Saturday morning and they prescribed meds & gave him fluids. He was in bed all weekend so I did some cleaning and shopping, mainly to get out of the house! I snagged some pretty sweet kicks that I have been eyeing for awhile 🙂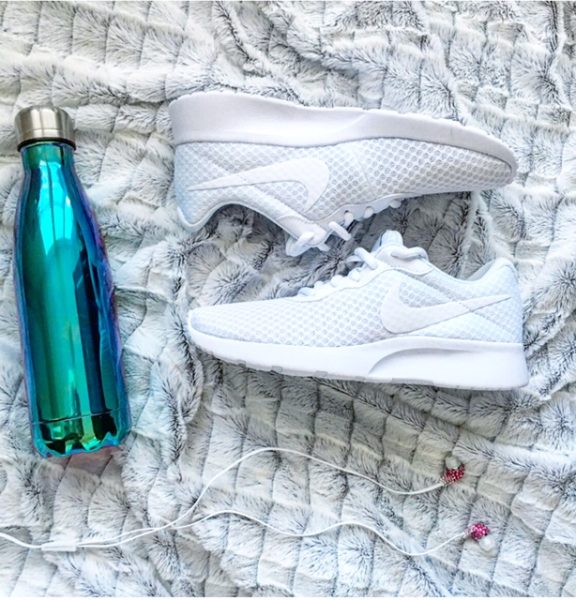 Now on to today's post…. Lately, a big go-to combo of mine has been stripes and cognac. I snagged this striped tee this past summer at the Nordstrom Anniversary sale at almost 50% off and am so happy I did. I pair it with everything, and I love adding it as a layer to sweaters or other prints. I have worn this cardigan so often to work lately and I am finding almost anything goes with it. The neutral color is perfect for the office or even paired with shorts for the warmer months.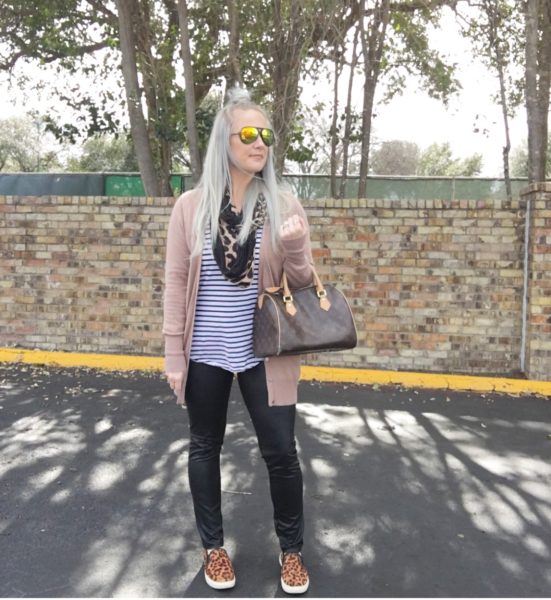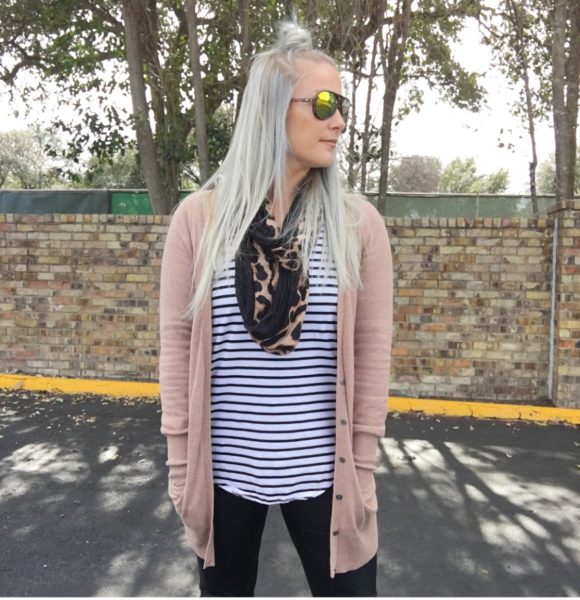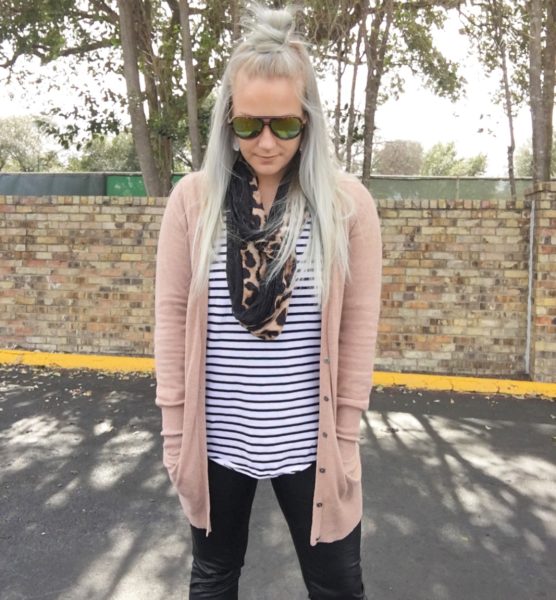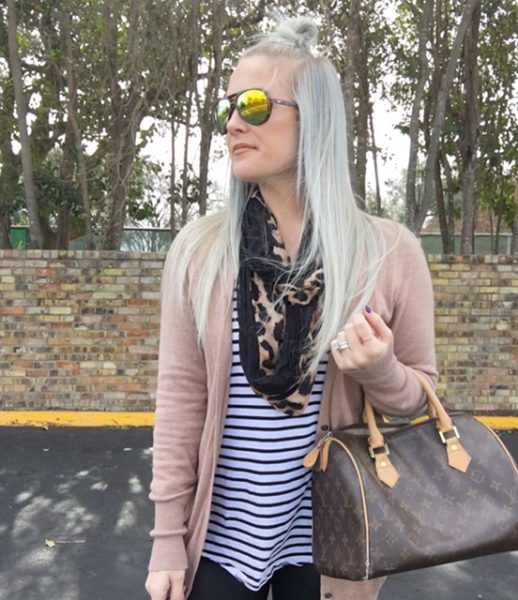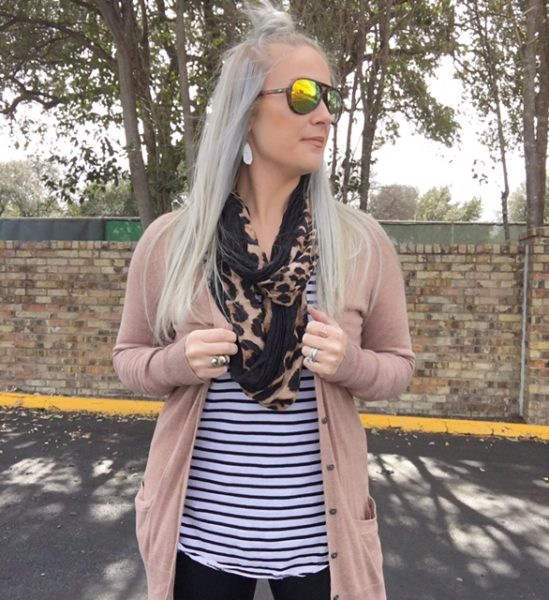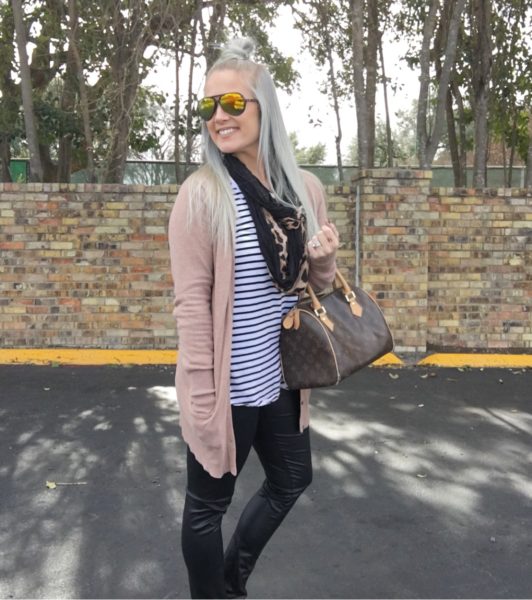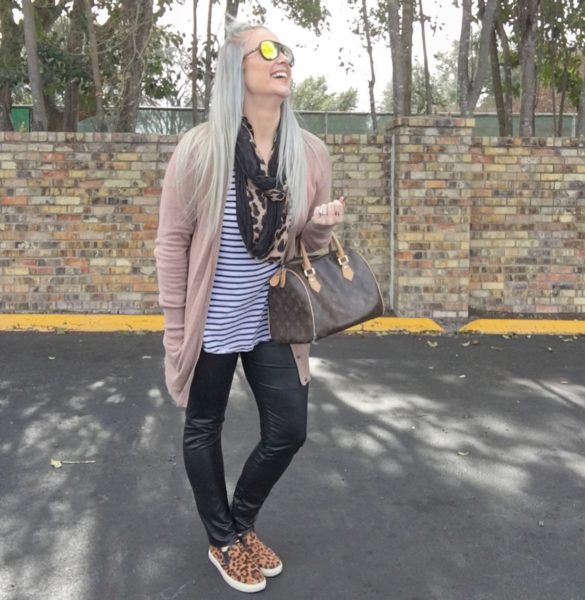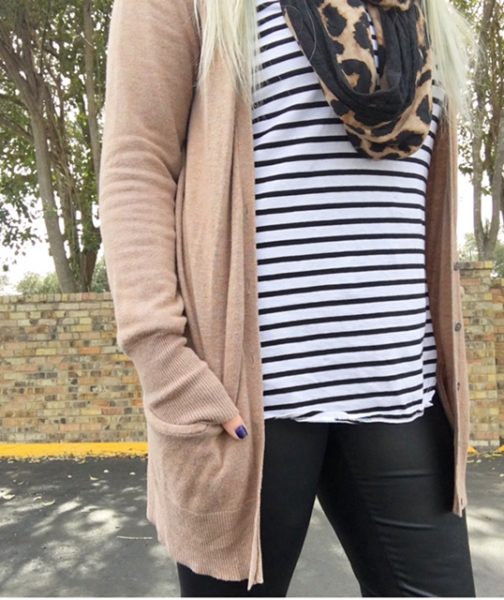 Cardigan (similar, similar) / Striped Top / Leather Pants (similar, similar) / Scarf / Sunnies / Leopard Sneakers
I have also found the perfect faux leather leggings that I want to wear everywhere! I actually wore them to work one day last week and a co-worker mentioned how much she loved  them! The quality and the fit definitely make it seem like a luxury item when it actually falls under $50 You need it in your wardrobe ASAP! I paired them with my go-to leopard print sneakers and leopard scarf. I know I over-wear leopard print but its just an addiction! I cant get enough 🙂
SHOP THE POST:
What combo's are you loving lately?
Brittany 🙂