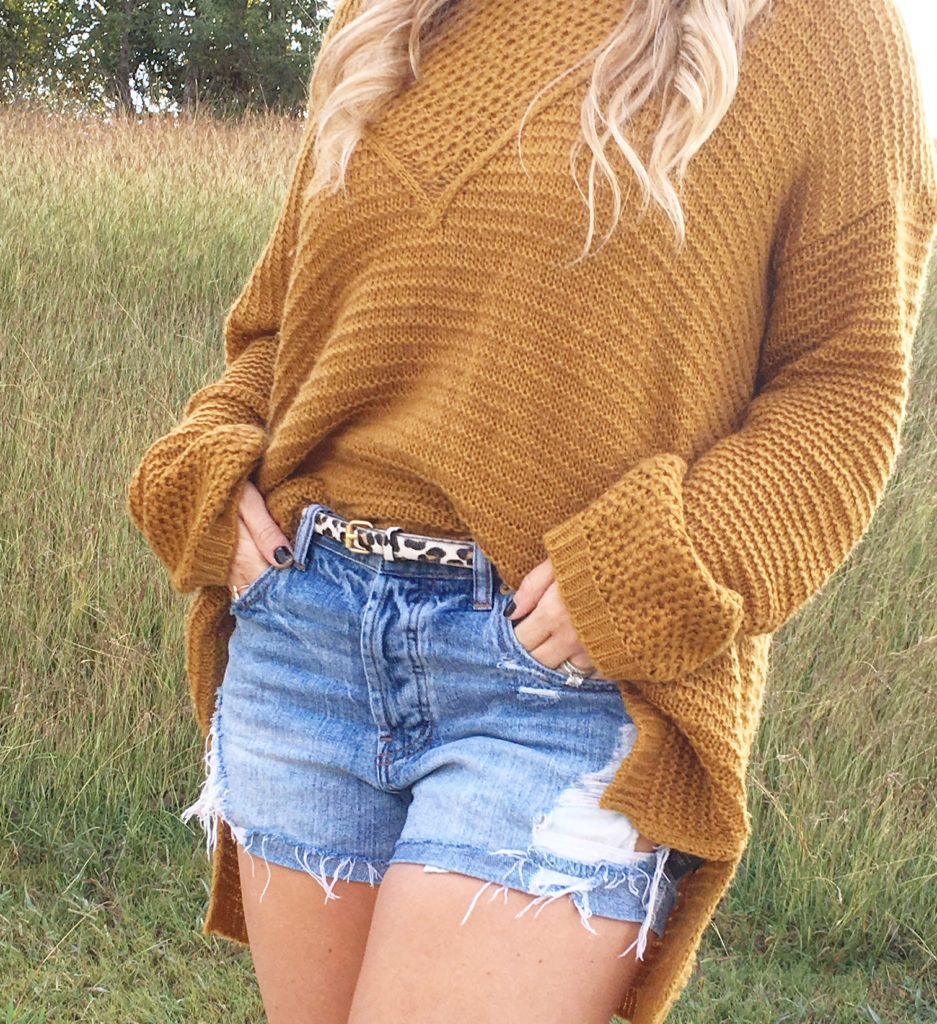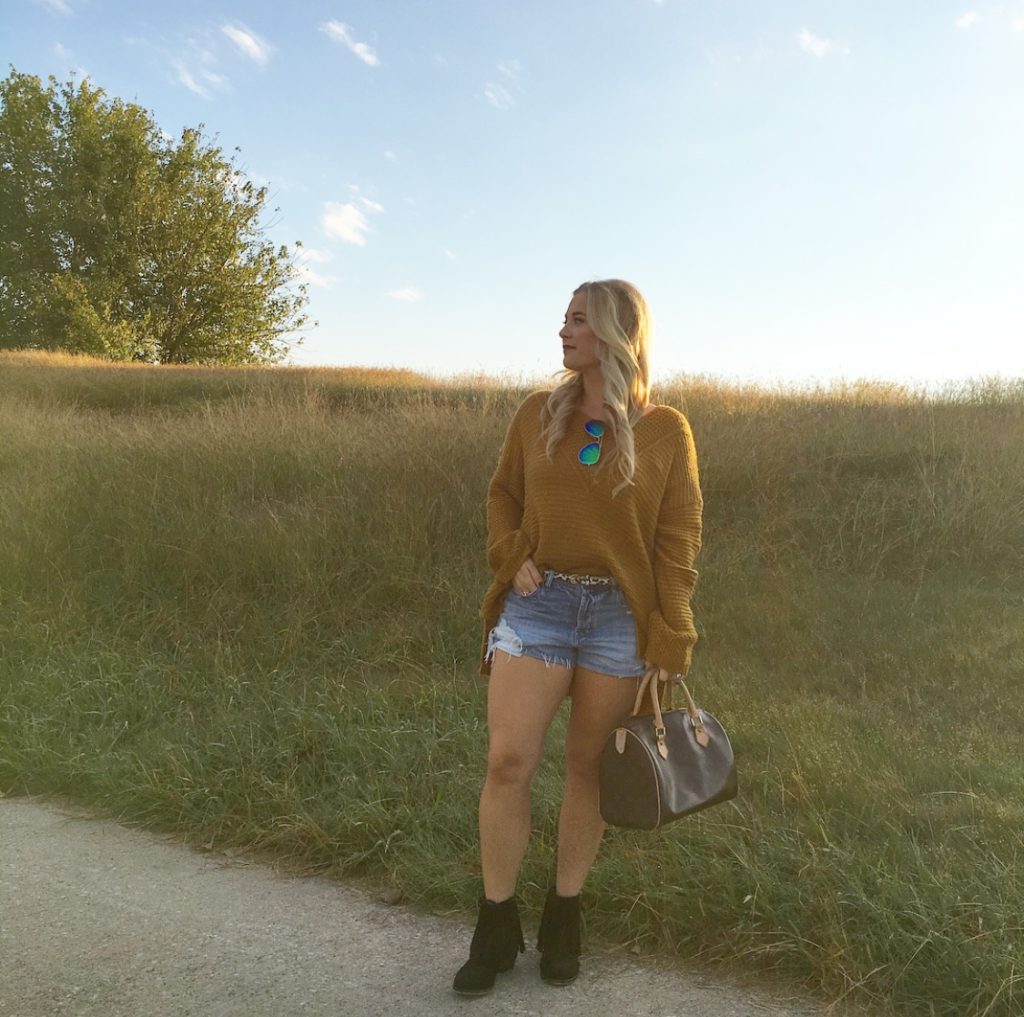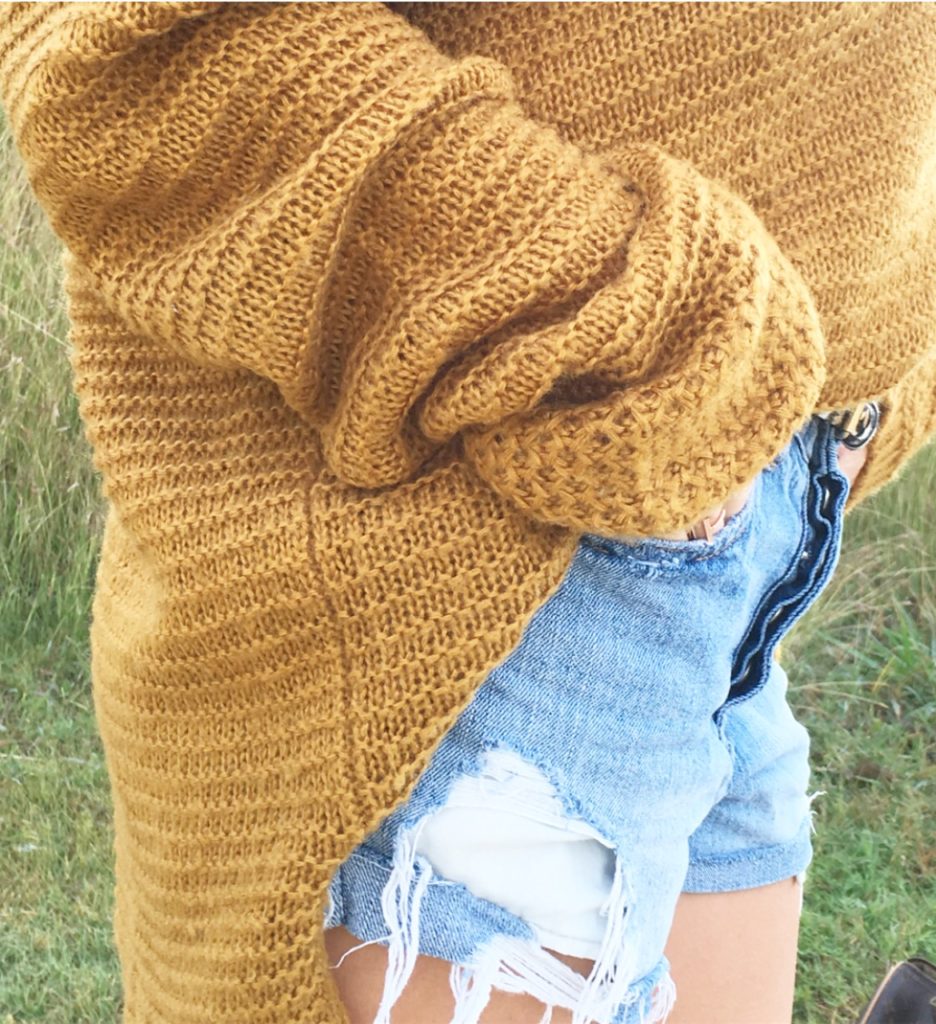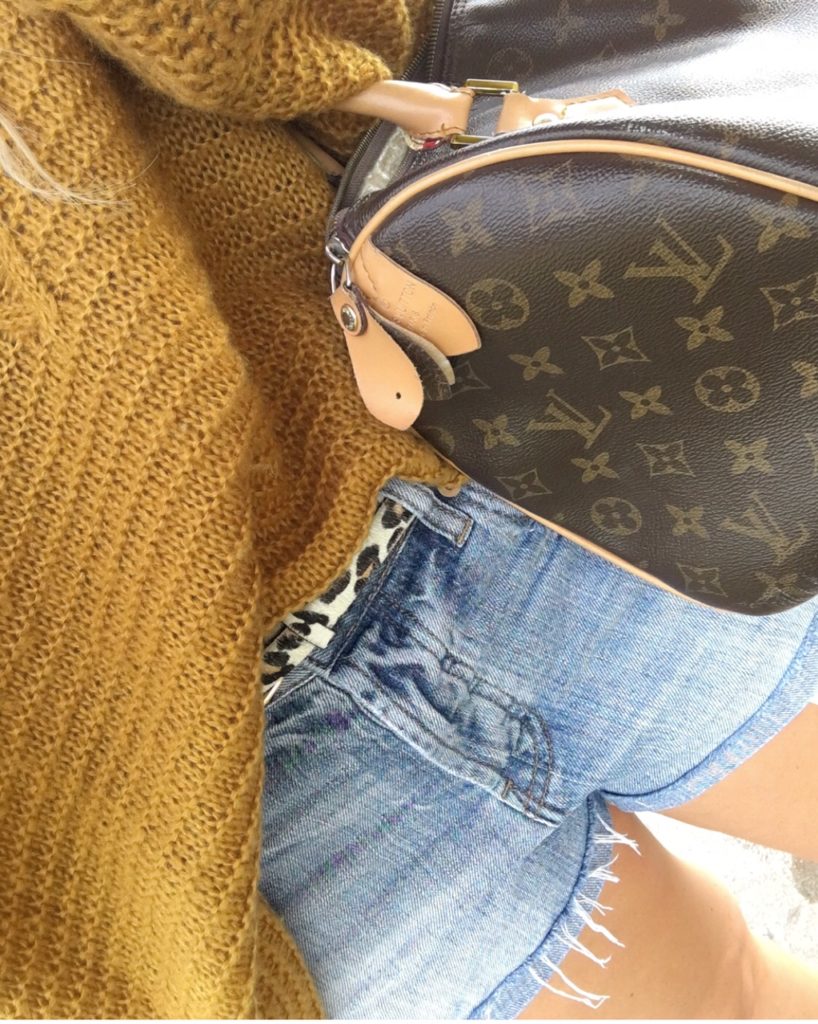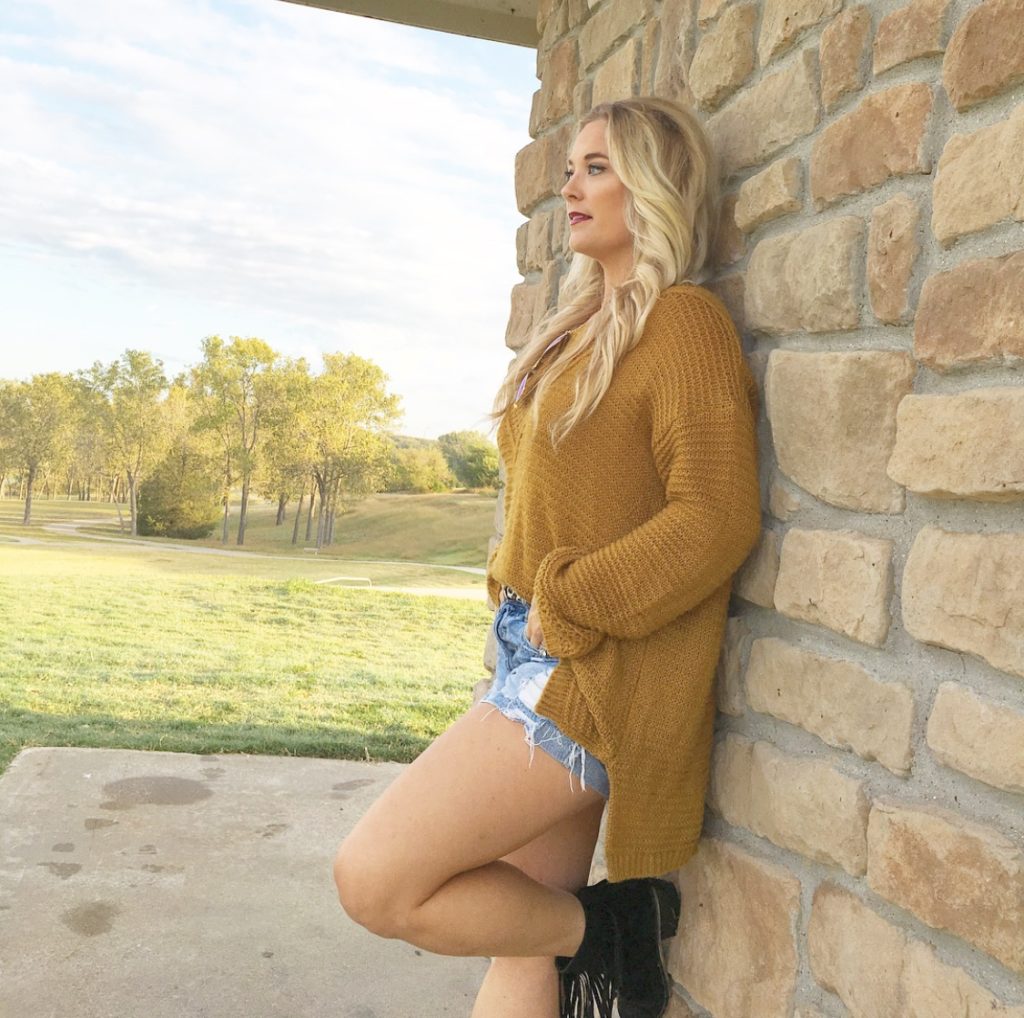 Winter can be colorful with the help of mustard yellow, simply add a print and fringe booties and you have a fall outfit! So the weather here in the South has gone from the 90's to the 70's, practically overnight.  The lows have been in the 40's!  That makes it sweater weather in the evenings and early in the mornings. I posted this sweater on IG a few weeks ago and you all LOVED it, so I decided to link in a blog post. This sweater, not surprising to anyone I'm sure, is one of my favorites. It is super soft and when I saw the mustard color, I had to have it. Not only because of the color, but it's loose enough and long enough to go over lots of different kinds of shirts, and is super comfy. It also comes in a few other fall colors. I really love this sweater also.
These fringe booties have been on repeat lately. They go with pretty much any outfit for fall. Of course, I had to rock the distressed shorts since its the middle of November and we are still in the 80's! Come on Texas… some cold weather would be GREAT!
Are you loving the mustard color for fall?