Alright ladies, I hope you had a marvelous weekend and that your Monday goes by painlessly and fast.
We had another crazy, busy weekend and I am currently sitting on my sofa with a bottle of wine staring at me from the kitchen… I told myself I'd go run a couple miles before I popped it open! That didn't happen but I did move a whole storage unit for my parents yesterday so that counts right?!?! 🙂
Today, I wanted to share a recent purchase I snagged that will definitely be on repeat for fall. AND I think the best part is its only $17!!!!
Meet, the olive green trench jacket!!……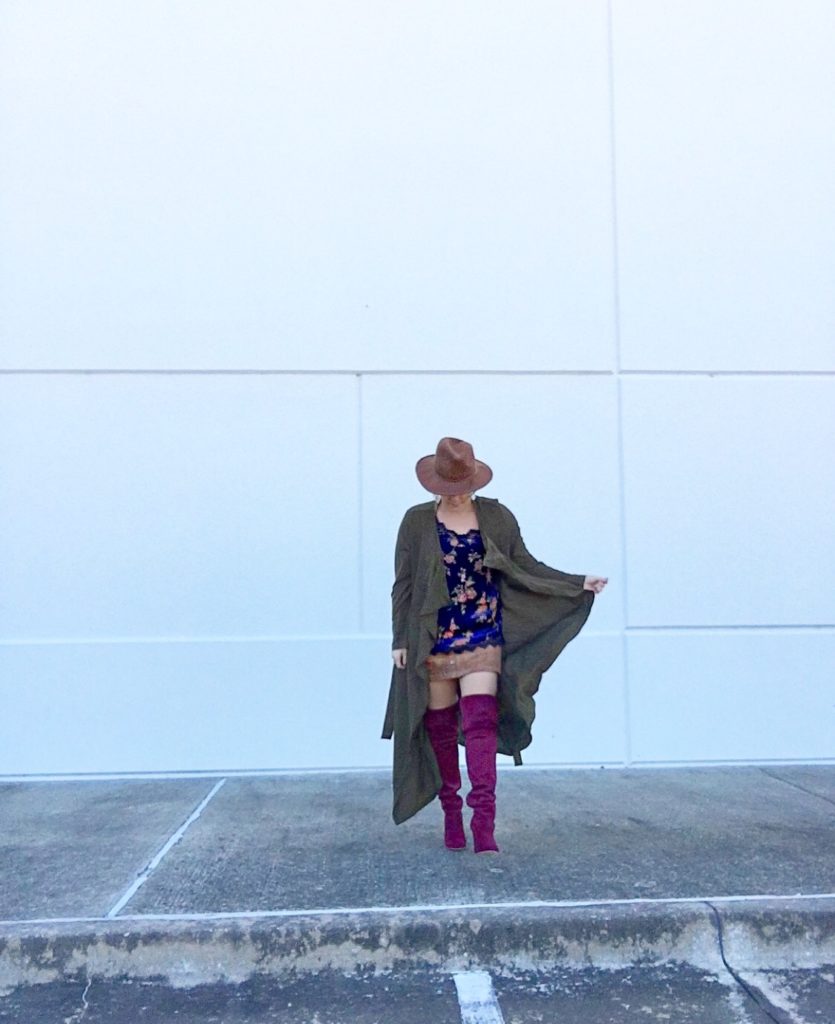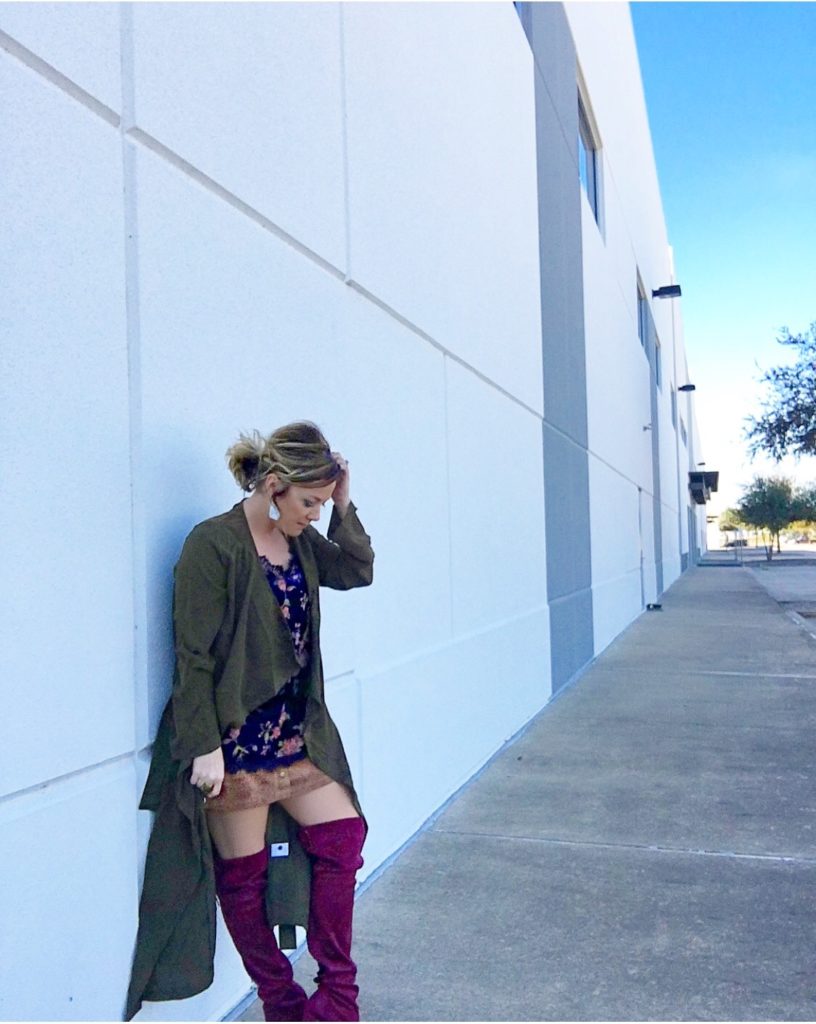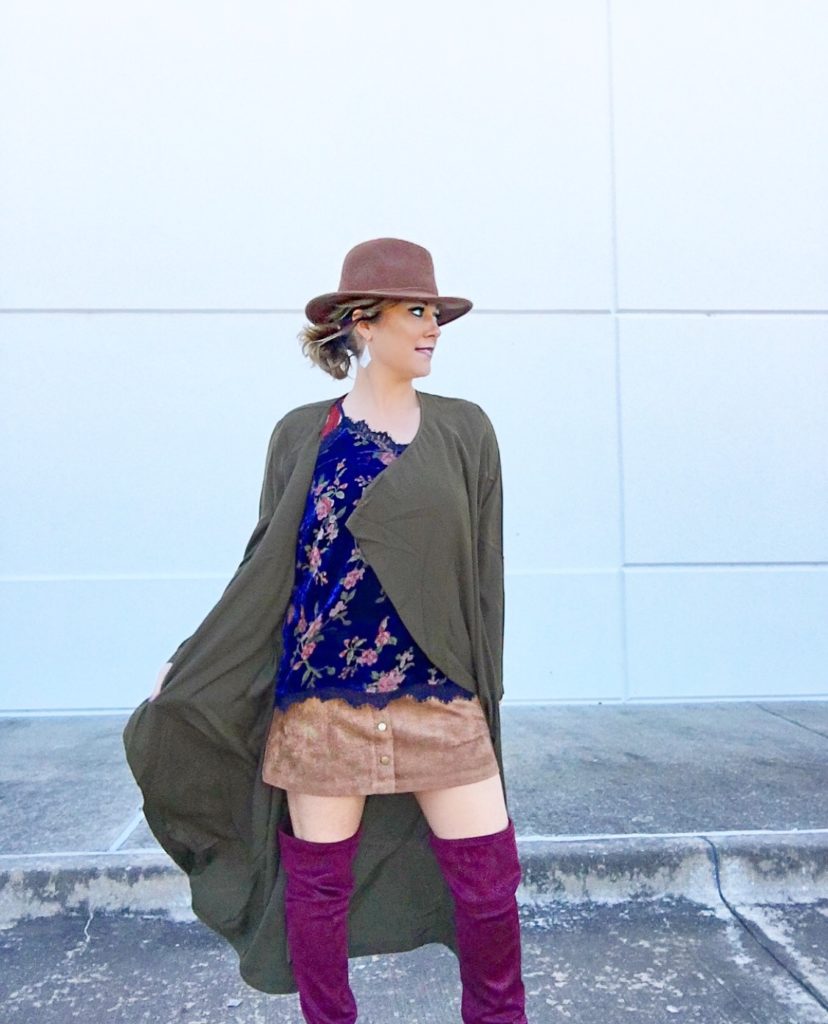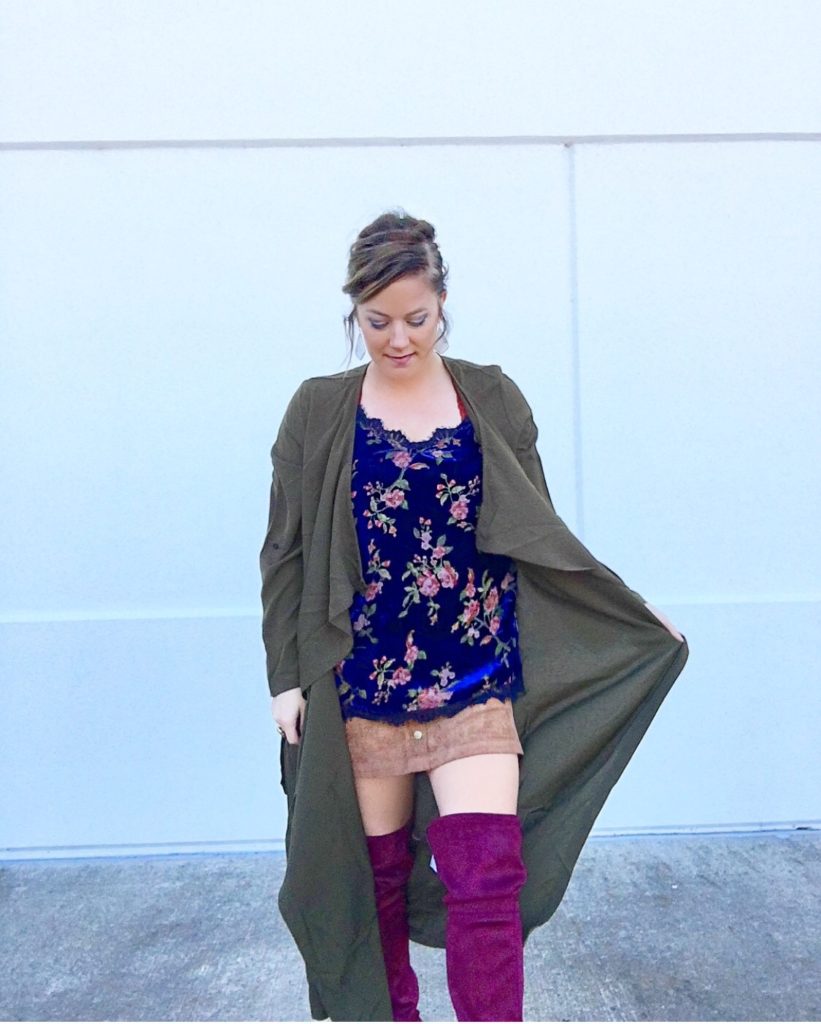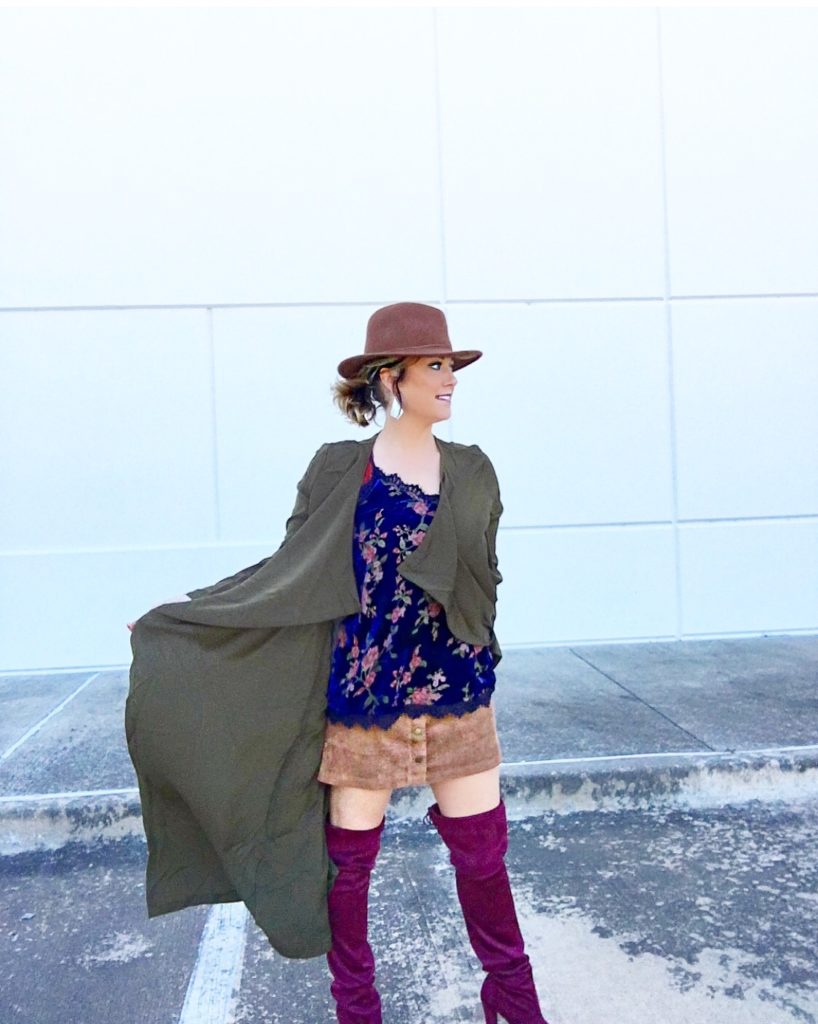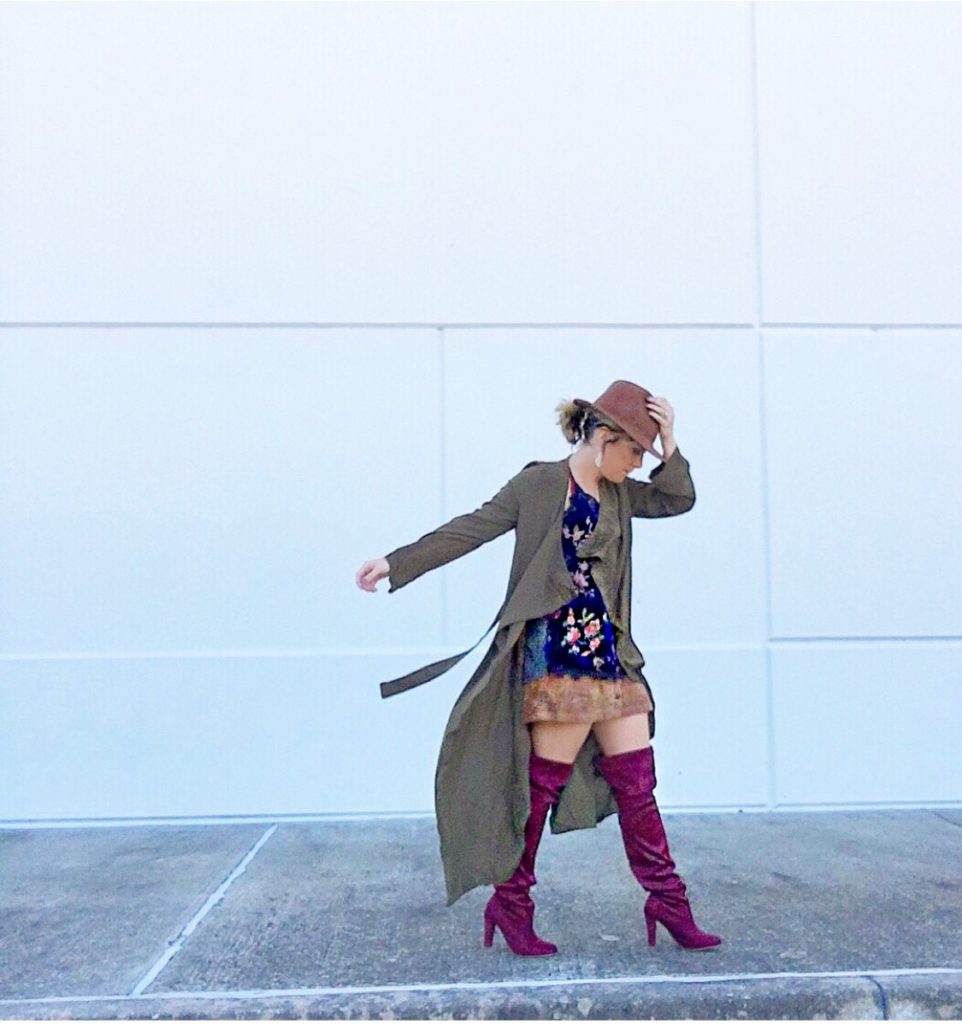 How cute is that olive trench coat?! The color is so perfect for fall and I just love the length of it! As you can tell from these photos, it was super windy so I was either holding my hat like MJ or taking it off. Either way, the hat was totally part of the look. I wore it over this floral, velvet cami that I swooped up from a recent shopping trip! It will go with everything! I was also on the hunt for a brown, suede skirt that wouldnt break the bank. I have fallen in love with this one and I never want to take it off!!  And can we talk about these boots for a second… The color, the fit, the price!! I think I found the biggest steal of the century with these otk boots… AND its free shipping! If you have been on the hunt for the perfect pair, these are your answer!! 🙂
SHOP THE POST:
Link Ups:     Shoe and Tell!  #iwillwearwhatilike link up! Hello Monday! Mix It Monday! How I Summer! Creative Mondays!  A Lovely A La Mode Link Up! Sincerely Jenna Marie! BLoved Boston , Glass of Glam , Turning Heads Tuesday! Confident Tuesday! Tuesday Fashion Party On Trend Tuesday! , Trend Spin Linkup,  I Feel Pretty Link Up,  Oh, Hey Girl Link Up, Jersey Girl, Texan Heart Link Up, Fashion Frenzy Link Up,  Trendy Wednesday! Style on the Daily! What I Wore! Thursday Fashion Files!   Thursday Moda! Passion for Fashion! Fabulous Friday!  Fab Favorites!  Flashback Fashion Fridays! Weekend Wear Link Up!  Friday Favorites,  High Five for Friday Weekend Wear Link Up, Friday Favorites with Lizzie in Lace,Fun Fashion Friday Link Up , Twenties Girl Style,  Stylin in St. Louis, Living in Color, Fashion Friday,  Daily Style Finds, East Coast Chic