Here in Dallas, it's getting to the point where it's warm enough to head to the pool on the weekends, which I'm SUPER excited about. I'm currently doing my swimsuit research and stocking up on great little summer dresses like this one.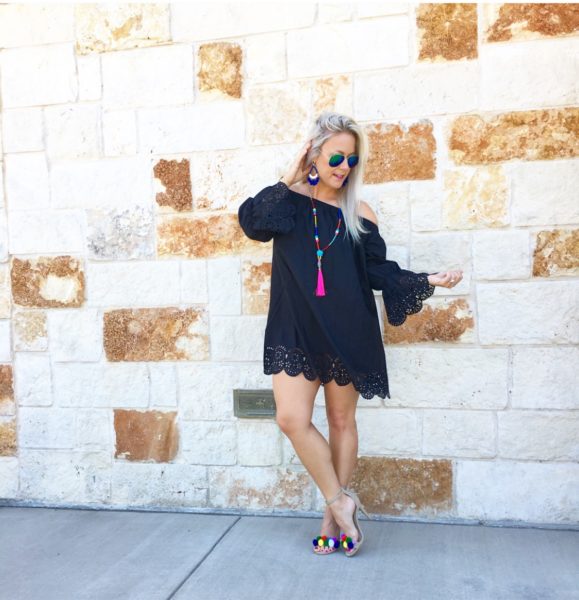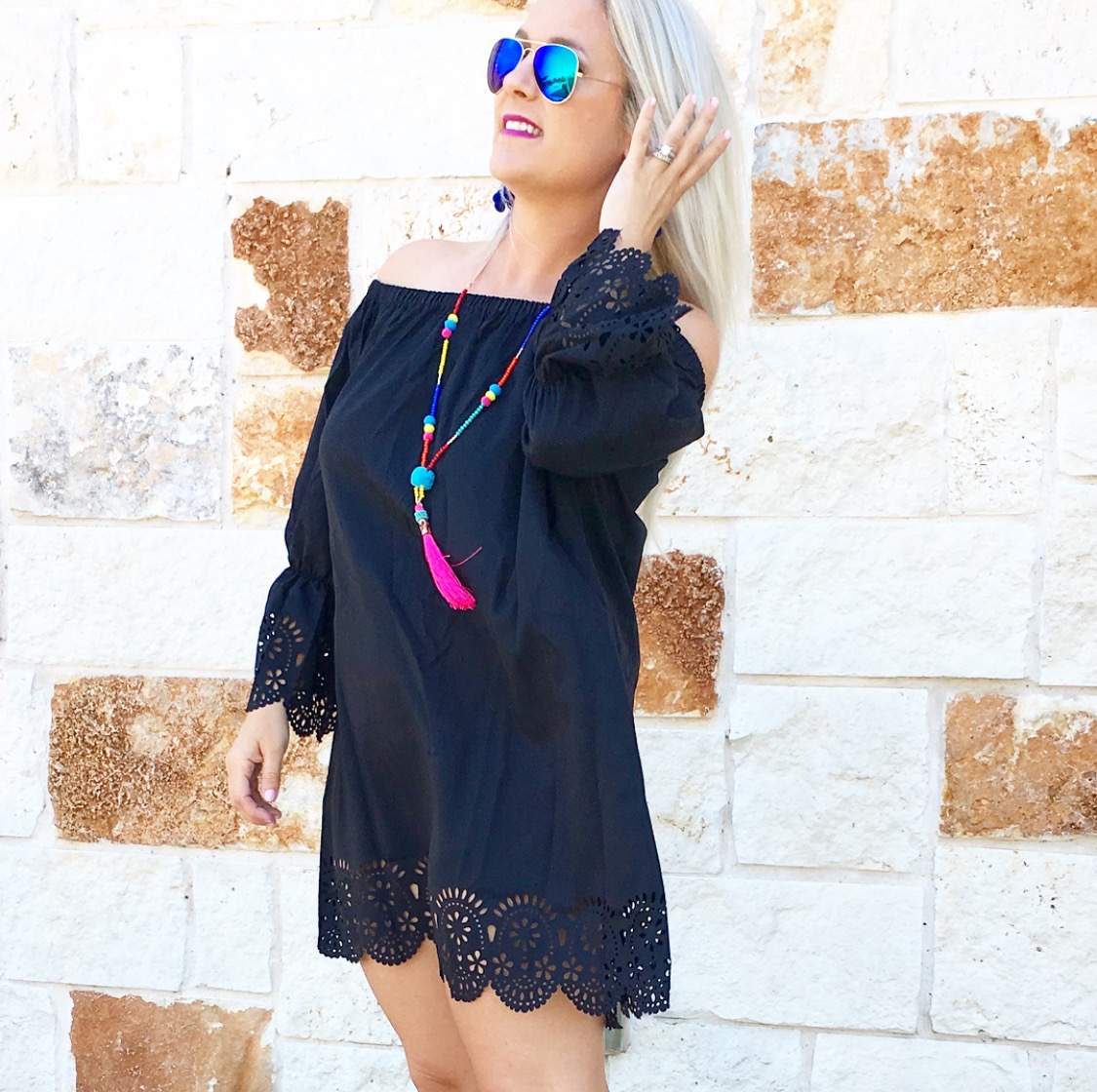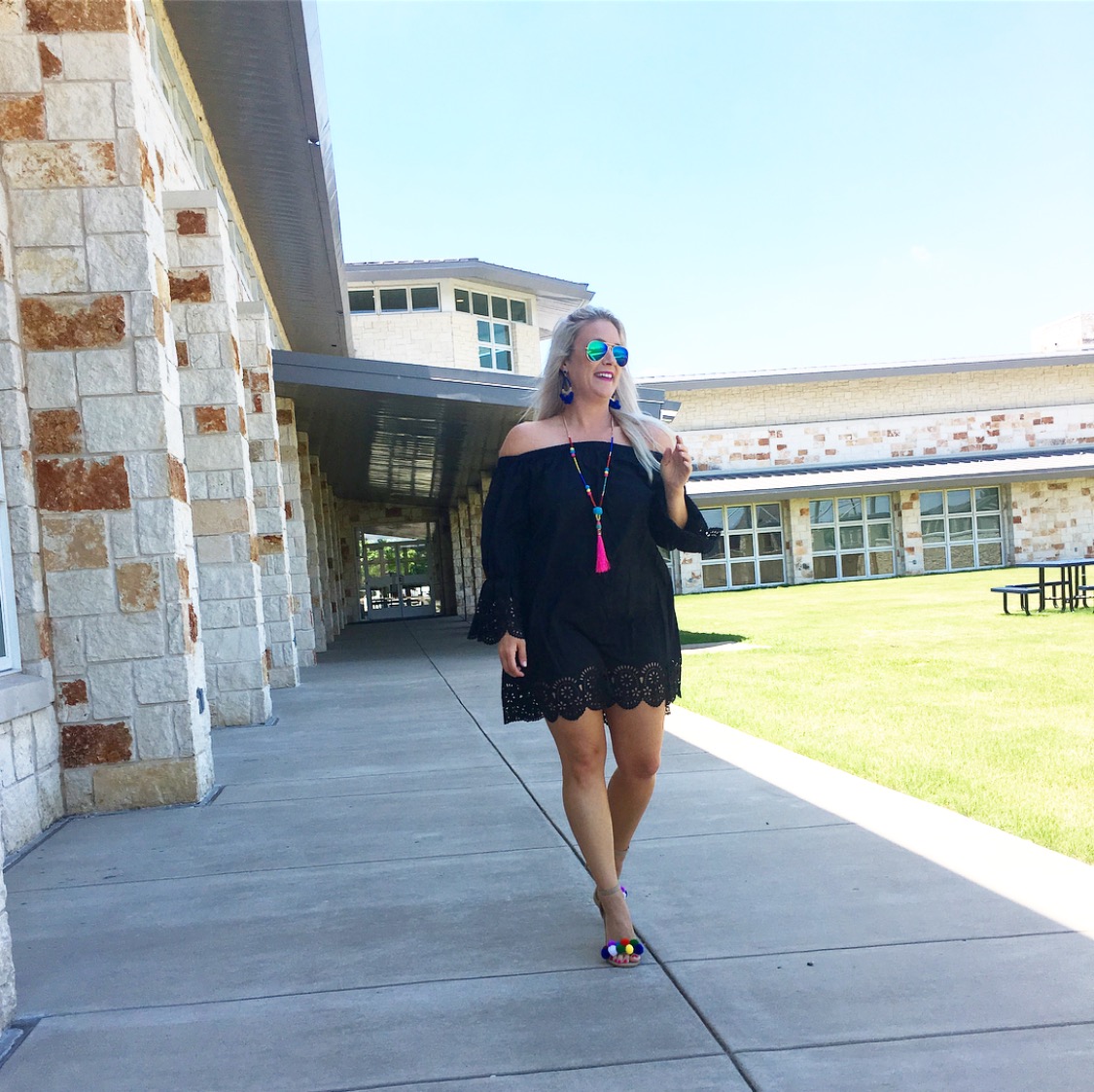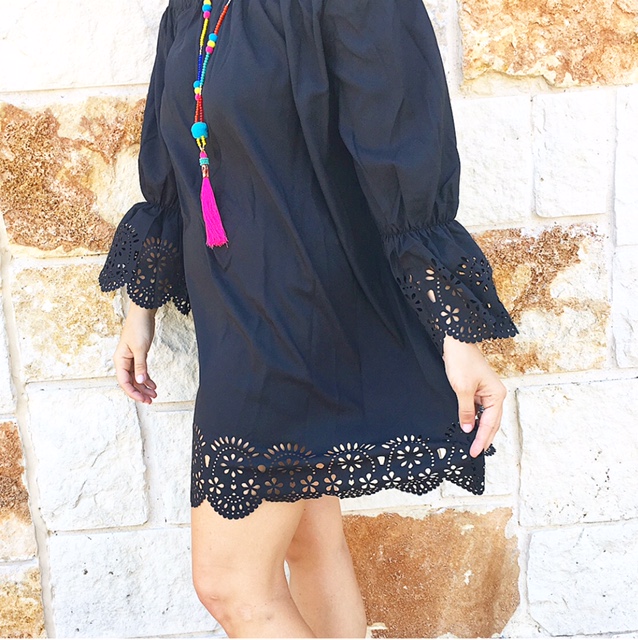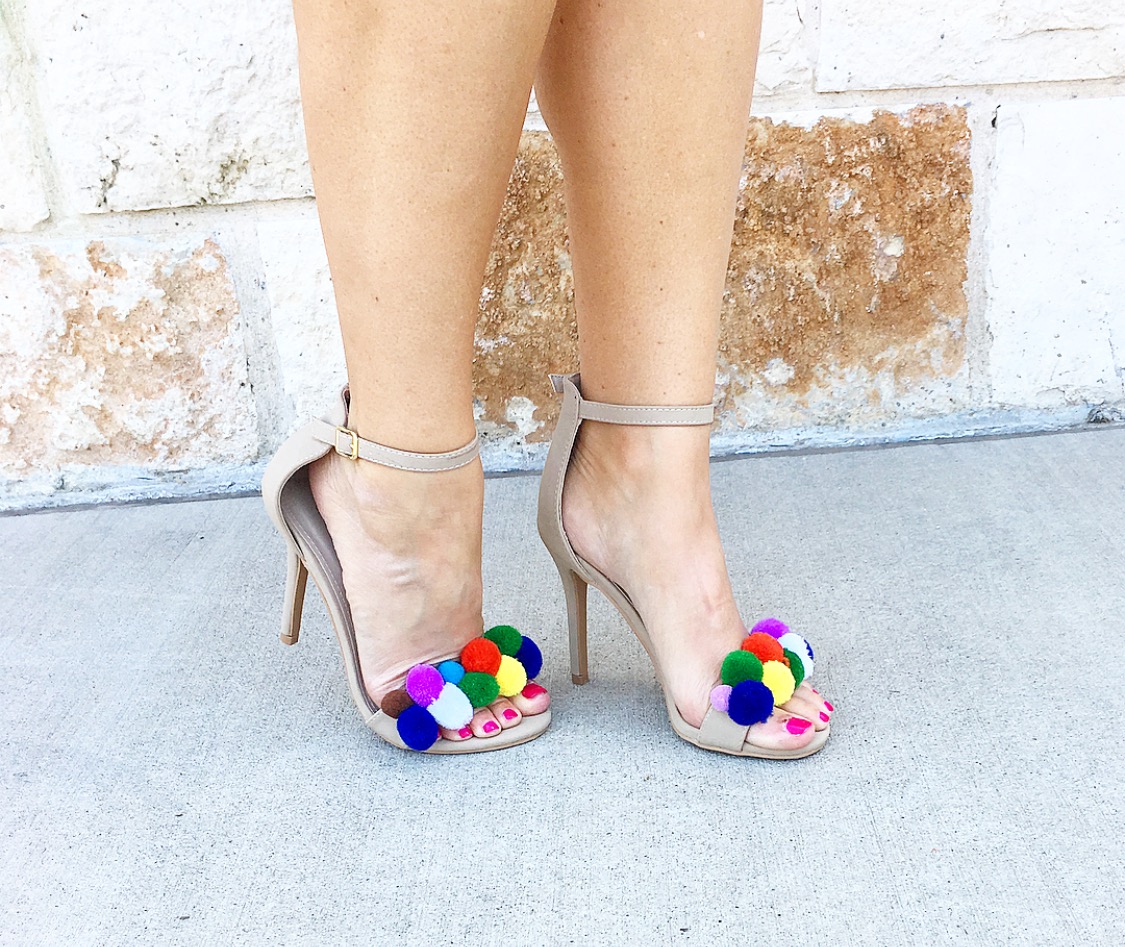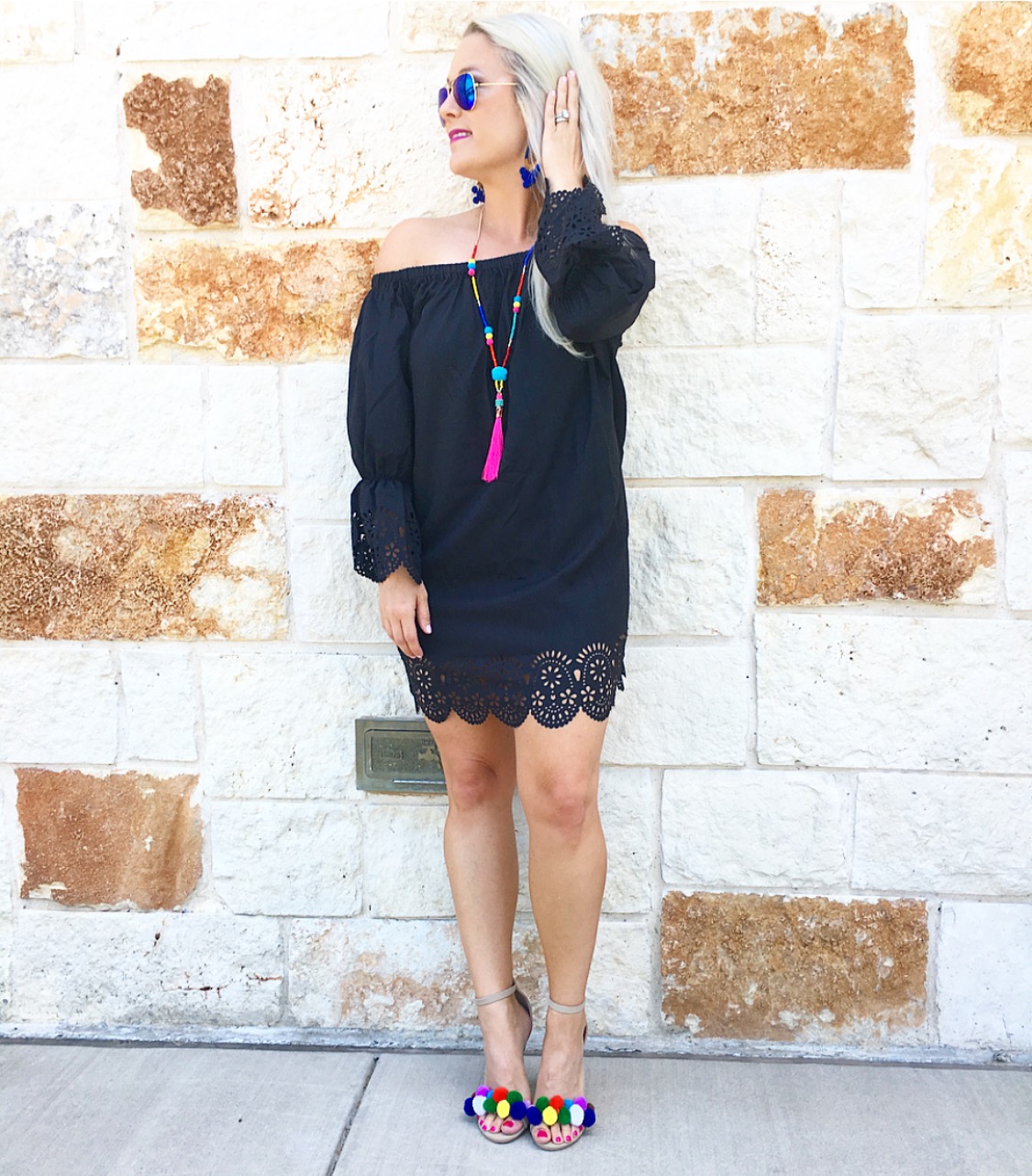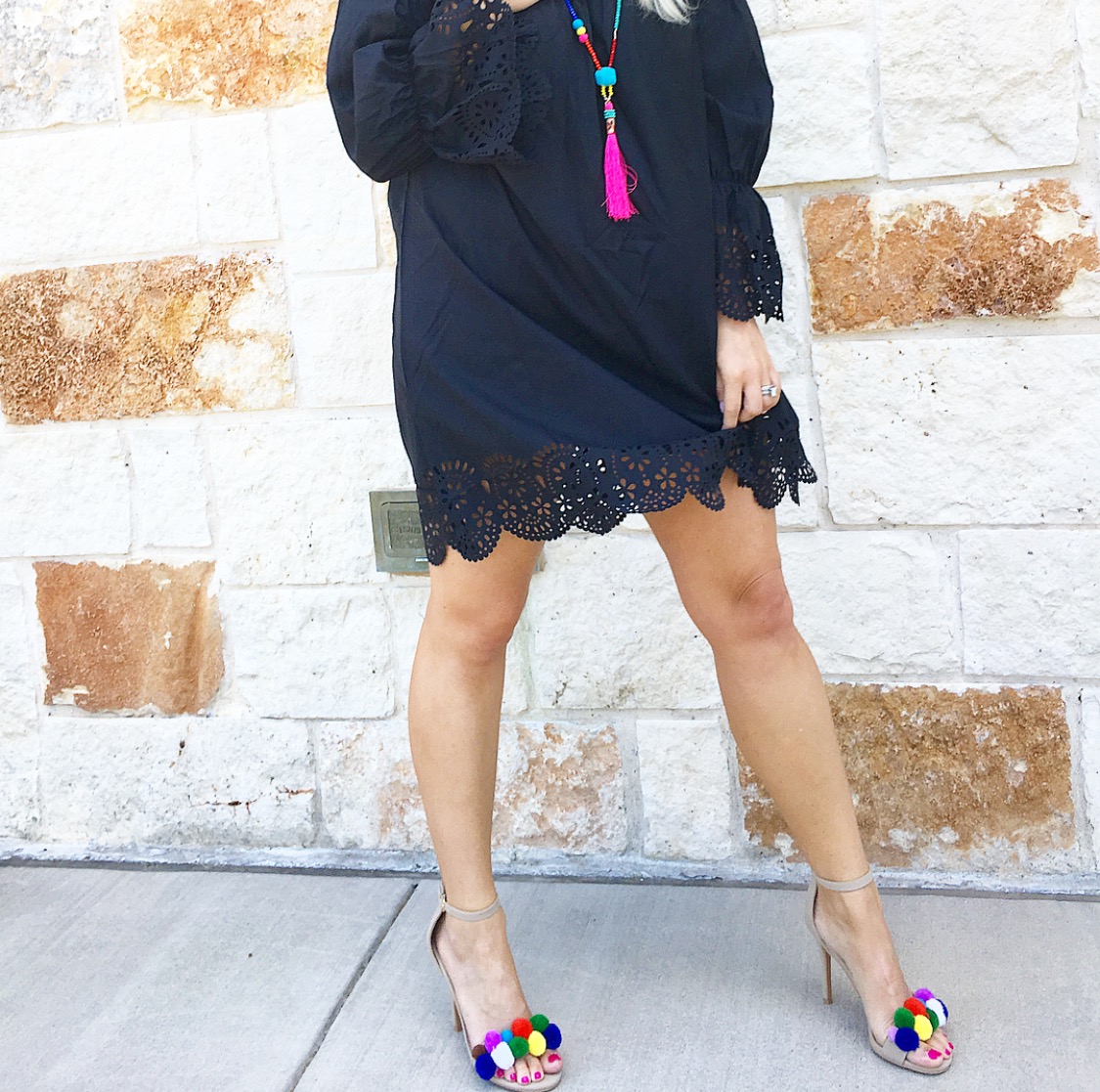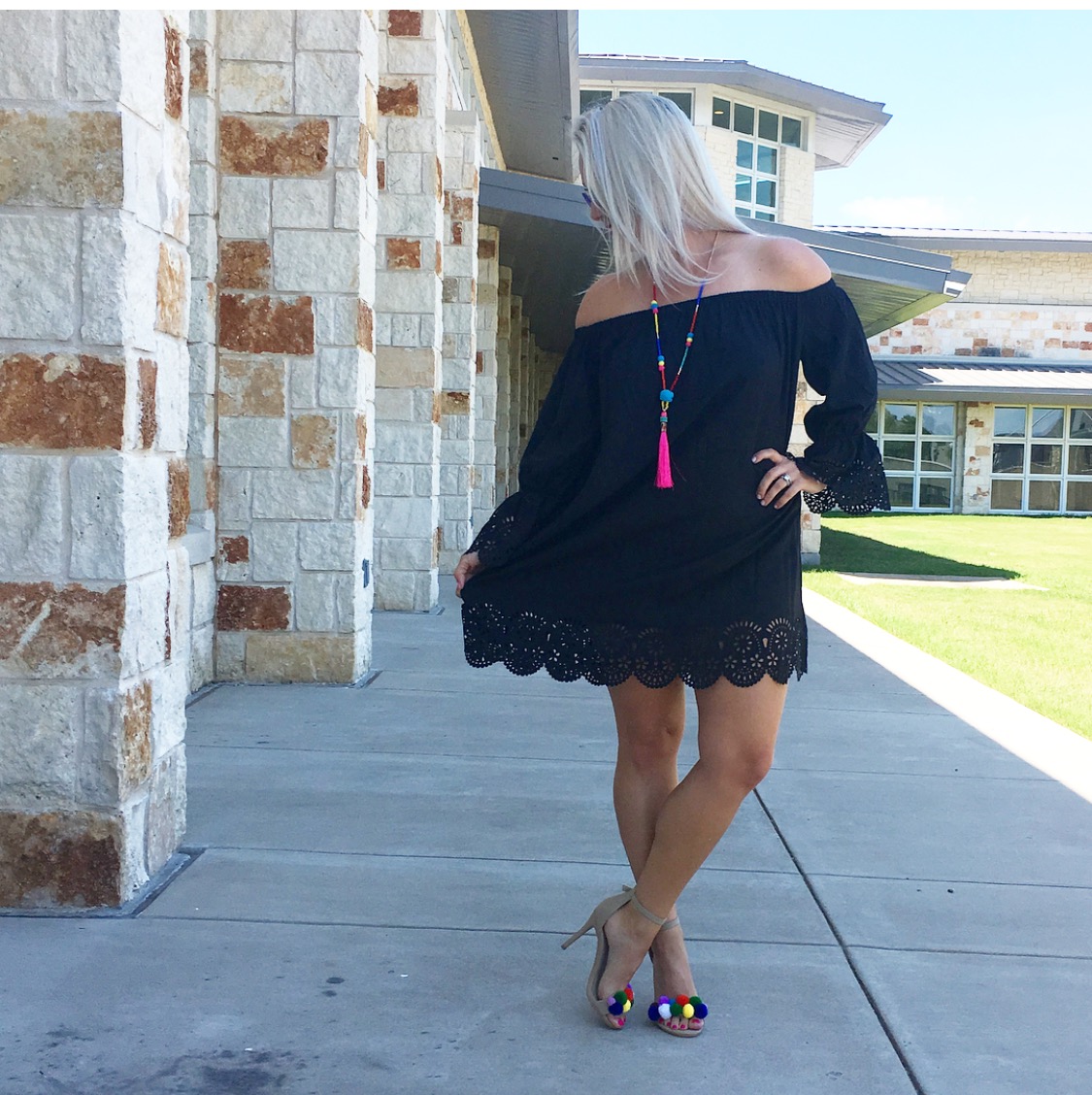 You guys know how much I love off-the-shoulder anything, so right off the bat this piece is a winner in my book. I was initally attracted to the sleeves and then the laser cut detail caught my eye and I was SOLD! The fit is perfect, AKA flowy, and you cant go wrong with black!  This dress is such a good summer buy and so affordable! It'll also be perfect for holidays especially when trying to avoid tan lines!
And can we talk about these shoes! Show Stoppers! They give me life and are actually pretty comfortable! I love how the statement heels look with a simple LBD. I was actually wanting to make some myself as a DYI project. After researching and finding all the supplies, I was going to be out $50! Why not actually find some already made AND cheaper?!?! These are under $20 and on sale y'all! Whoop Whoop!
Of course I had to add more color and sass to the outfit with a fun necklace and my favorite pom pom earrings!
Have an awesome weekend babes!
Brittany 🙂
Linking up with: Friday Favorites, Friday Favorites with Meet @ The Barre, Oh Hey, Friday, High Five for Friday Weekend Wear Link Up, Flashback Fashion Friday Link Up, Friday Favorites with Lizzie in Lace, Passion for Fashion Link Up, Fun Fashion Friday Link Up ,  Mix & Match Fashion   , Twenties Girl Style,  Stylin in St. Louis, Living in Color, Pumps and Pushups, Thursday Fashion Files,  Rachel The Hat, Fashion Friday, Friday's Fab Favorites, Daily Style Finds, East Coast Chic, Friday Favorites, Casual Friday, My Refined Style
SHOP THE POST: