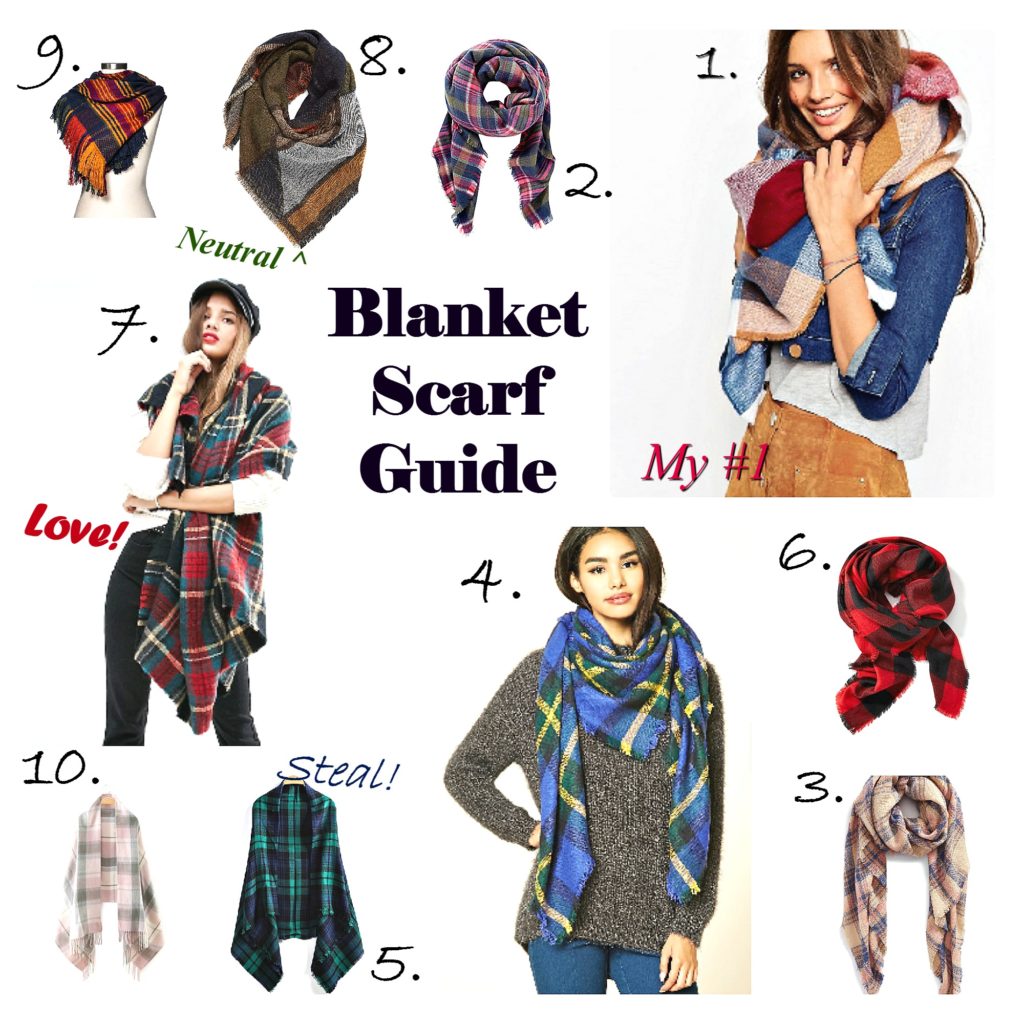 1. ASOS Oversized Square Scarf in 70s Check  2. Plaid Blanket Scarf  3. Pretty Plaid Oblong Scarf  4. Tartan Plaid Fringe Scarf  5. Green Plaid Fringe Scarf  6. Oversized Flannel Scarf 7. Oversized Square Scarf 8. Geo Pattern Woven Scarf  9. Merona Blanket Scarf 10. Light Pink Fringe Scarf
Ahh, Happy Tuesday, loves! We had the most perfect weather in Dallas over the weekend which got me super excited for colder weather! It reminded me of just how close we are to the cold, winter months (at least for us in the south) and, most importantly, fall fashion. Bring on the leather, the boots, the fur, and drum roll, please….the blanket scarves.  By far the best fall accessories, blanket scarves have become my go-to for getting cozy and especially for traveling. (They easily double as a blanket or pillow on chilly airplanes.) Above are a few of my favorite picks from this season. I have linked everything for your purchasing pleasure. Oh and yes, they ALL make great holiday gifts! Now bring on the peppermint mochas and Christmas music!
What are your favorite fall accessories?
Brittany 🙂