Happy Monday & Happy Columbus Day!!!!
Today is a holiday for us at work so I am enjoying this lovely morning with my child and LOTS of LOTS of coffee!!!!! I am also ready to take advantage of all the sales going on for the holiday weekend. They are sooooooooooo good and I have actually snagged some great stuff so far but the deals keep coming…
I wanted to share some awesome sales going on today from some major retailers.
Enjoy my friends!!! 🙂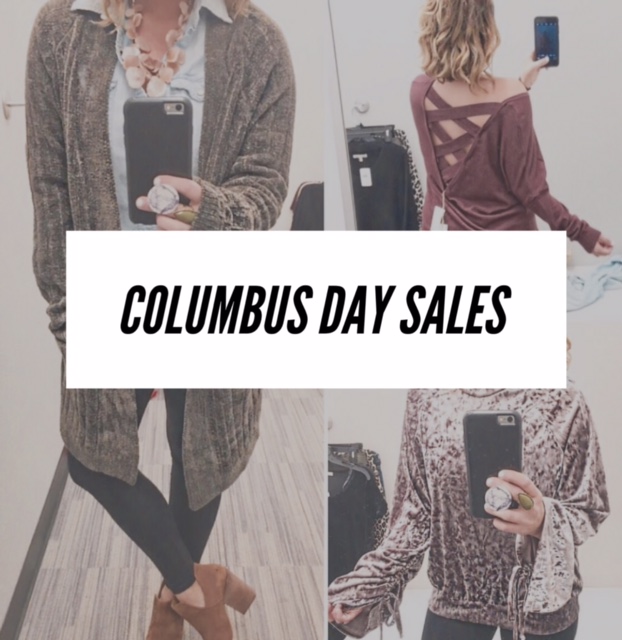 Check out all the steals and deals below:
What are some sales you are taking advantage of today? Let me know in the comments below!