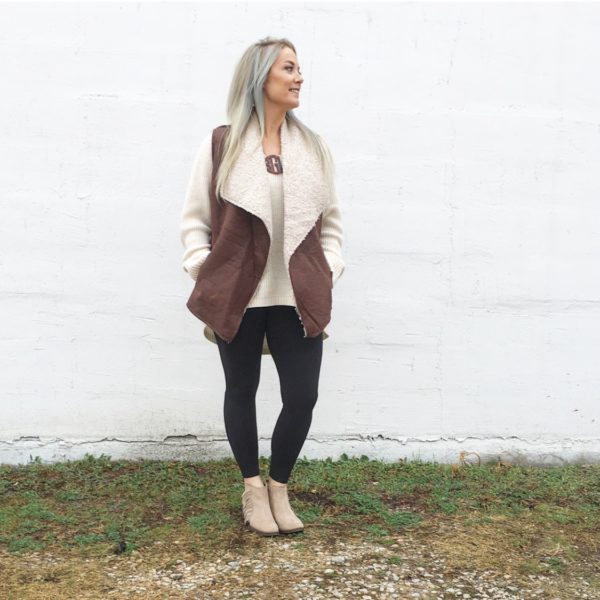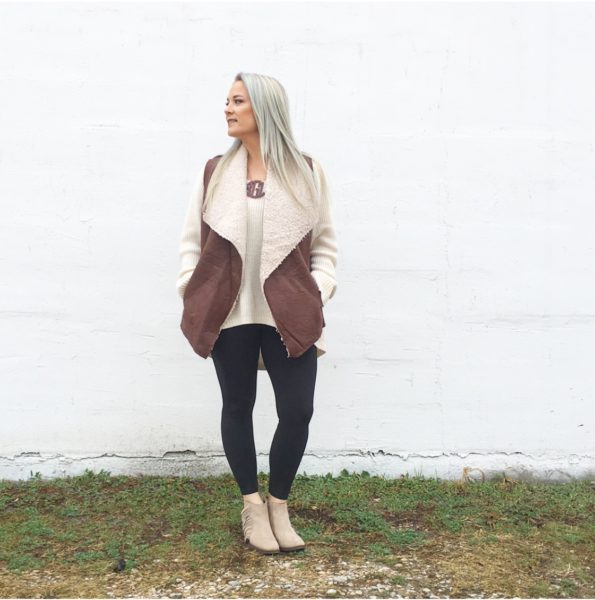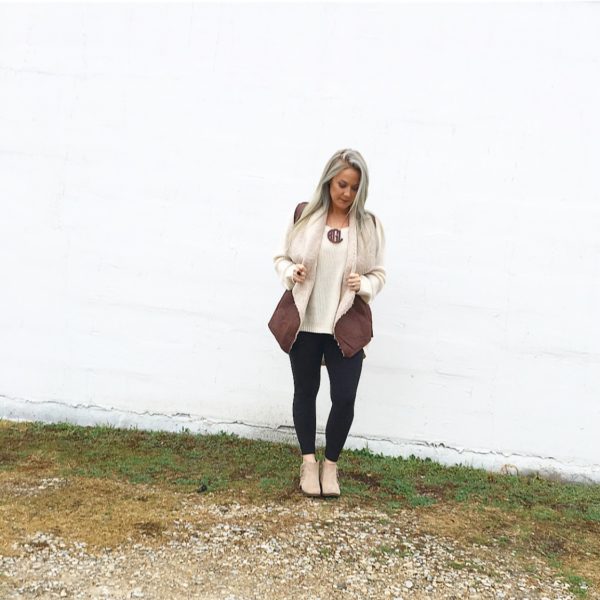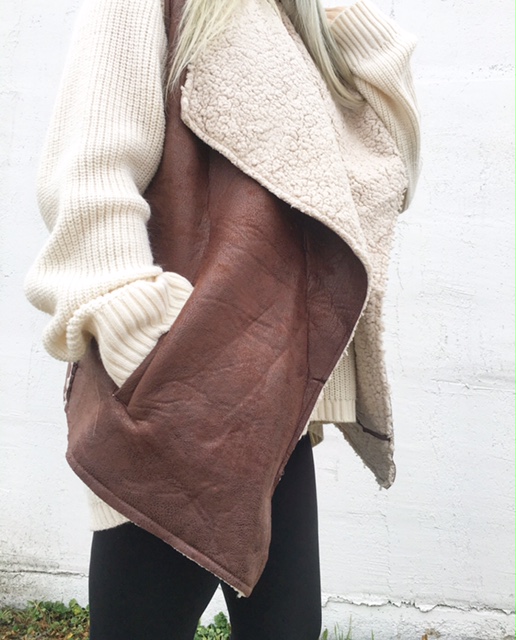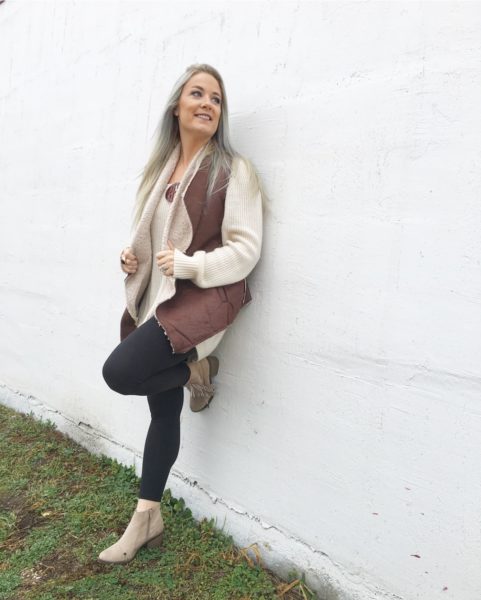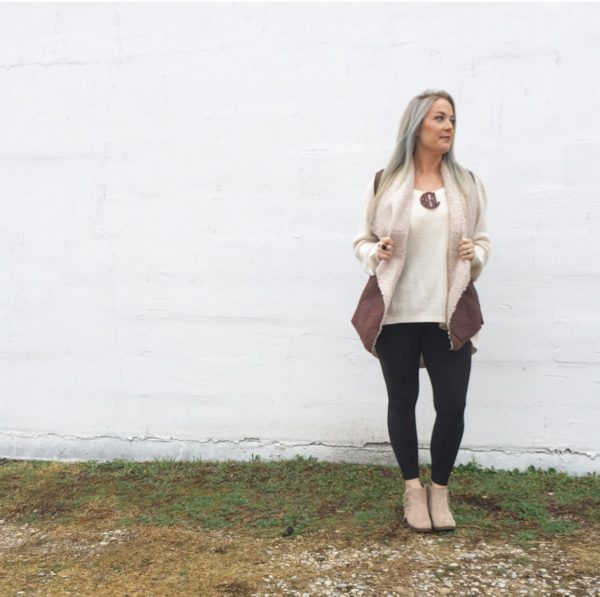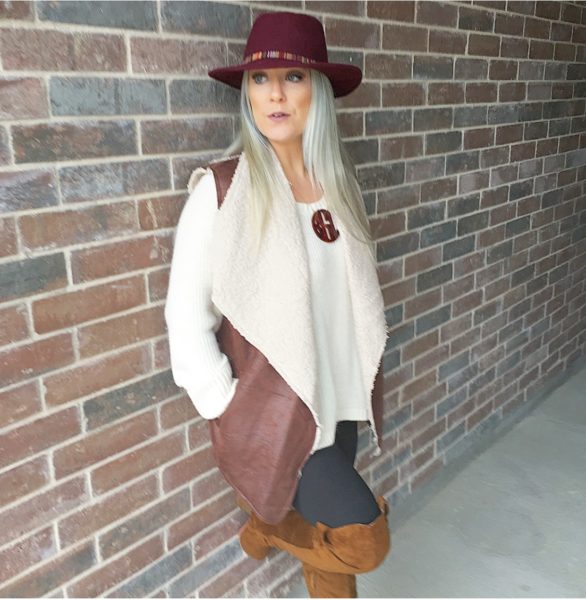 Happy Friday!!! I am so ready for the weekend and to "try" and get some chill time on the couch. I already know that's not going to happen 🙂
When stepping outside daily requires bundling up in your coziest layers, switching things up and having fun with your wardrobe can get tricky. How many different coats does a gal really need? I'm always on the lookout for winter weather accessories that I can switch up  easily… That's why I got so excited when I spotted this oversized faux shearling vest for $10!!!! Something fresh and new that I haven't worn/seen in a million different ways already.
The over-sized asymmetrical cut makes this vest extra cozy, like wrapping yourself in a cloud (cliche, I know, I know, but try it on and you'll agree). Initially, I was concerned it was going to be too long or bulky and my stocky frame doesn't do well with bulky, but I was so pleased when I unboxed it. It was perfectly fitting for this sweater. I have worn it with denim and over a slightly more fitted dress – all looks were fantastic! I paired it with my favorite cream sweater, black leggings (similar, similar) and fringe booties to balance out the look. You can expect to see this vest here on the blog a ton more times this season!
Shop This Look:
Have a great weekend!!!
 Brittany 🙂