Happy Friday y'all!!
I am actually taking a personal day today and putting the OUT OF OFFICE status up for the first time in a LONG time! I decided after a LONG crazy three months of working non stop, I needed a day for myself.. (without actually replying to emails)!! So momma is getting her hair done and then manis and pedis!! In other words… Im getting a "Tune Up "!! I am going to soak it all in and NOT think about work (hopefully)
I last wrote a Loving Lately post probably about six months ago on the old blog platform. It is one of my favorite series to write and to read from other bloggers! Sharing things that make me happy and could make someone else happy is just so much fun!! Here are a couple things I am Loving Lately….
Starbucks Spring Cups
Last week, Starbucks launched their new, multi-colored Spring cups which come in pastel blue, yellow, and green — according to which size you order. The cups feature a big white space in place of the signature Starbucks green mermaid. Don't worry, some cups will feature drawings inspired by Spring to brighten your season now that the gray skies of Winter are finally leaving.
Silver Hair



I will hopefully be rocking one of these looks after today! I couldnt bare to do my own hair color anymore and need my hairstylist to do work his magic! Hoping that it turns out like I am picturing… Ill keep you posted!
Spring Rompers




I want all the floral prints for Spring! Especially floral print rompers!! These are all on my wish list and affordable! I have been on a ruffle kick and putting floral and ruffles together just give me life!!
Cover FX Enhancer Drops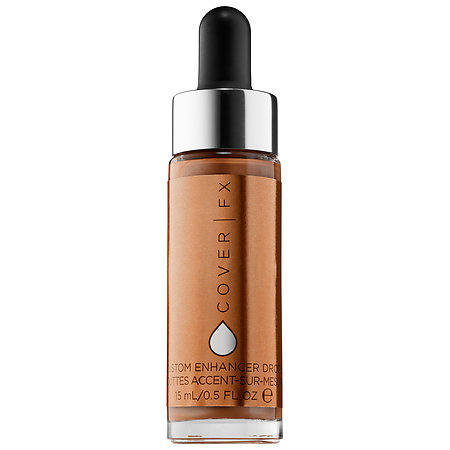 Cover FX Custom Cover Drops are pigments that you can add to either a transparent product to make your own foundation, or another base product to adjust the shade for a better fit. Cover FX suggests one drop for sheer coverage, 2 for medium, 3 for full, and 4 for total. This really is almost pure pigment, which is more bang for the buck. With something like the Custom Cover Drops, I can always have a pigment on hand to lighten or darken up whatever product I'm using.  Also, I love this product as a concealer.  I can take my eye cream, add a drop or two of the Custom Cover Drops and voila, I have a concealer! It's worked great for me.
HIIT Workout
I recently just started doing the HIIT workouts again since we will be beach bound in a couple weeks. I was getting bored with my usual "Arm Day – Leg Day" workouts and wanted to change it up a little bit. I came across some articles about the HIIT Workouts and thought these looked pretty intense. I actually do some of these exercises already so I thought it couldn't be too bad. I am still sore from the arm workout on Tuesday. I never thought doing as many push-ups for a straight minute as you can was so hard but let me tell you… I was dying by the third round. The leg workout was pretty intense too…. I incorporated 10 minutes on the stair master with this for extra cardio.
What are some things you are loving lately?
Have an awesome weekend!!
Brittany 🙂
Linking up with: Friday Favorites, Friday Favorites with Meet @ The Barre, Oh Hey, Friday, High Five for Friday Weekend Wear Link Up, Flashback Fashion Friday Link Up, Friday Favorites with Lizzie in Lace, Passion for Fashion Link Up, Fun Fashion Friday Link Up