I thought we'd start this Friday off with an ensemble that is soon to be my go-to during these next couple of months… the easy, comfortable jean shorts + oversized sweater look.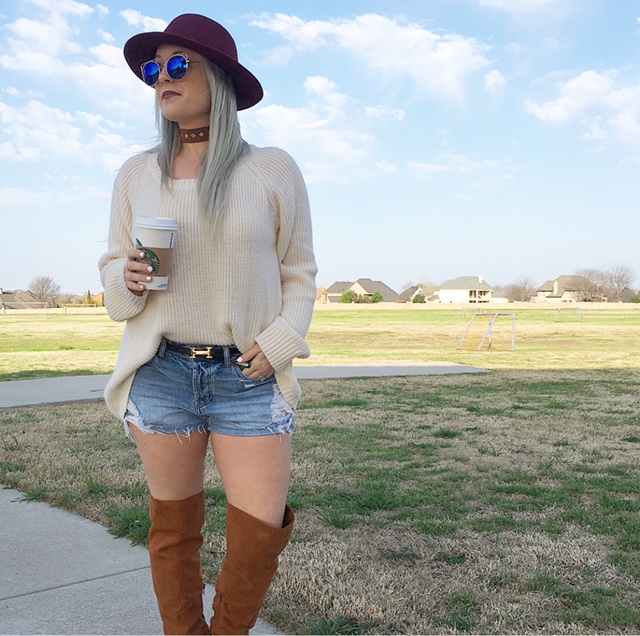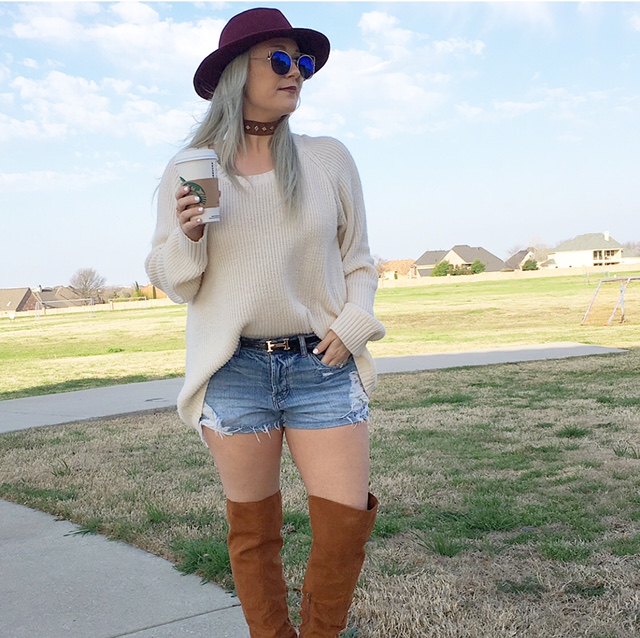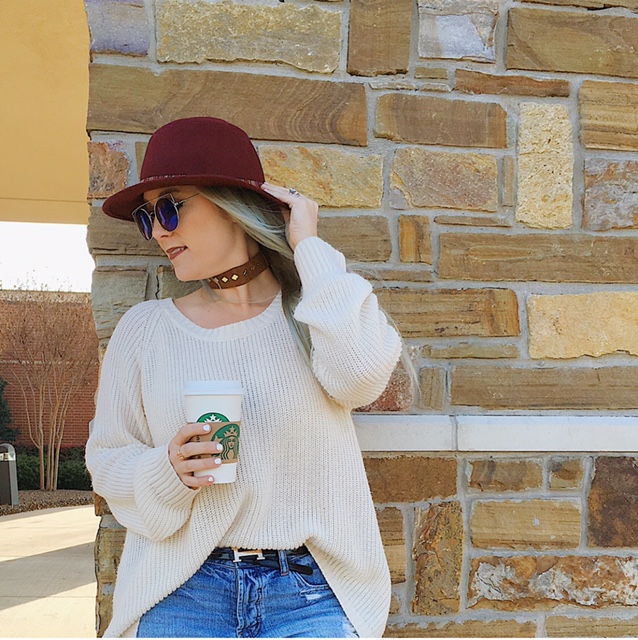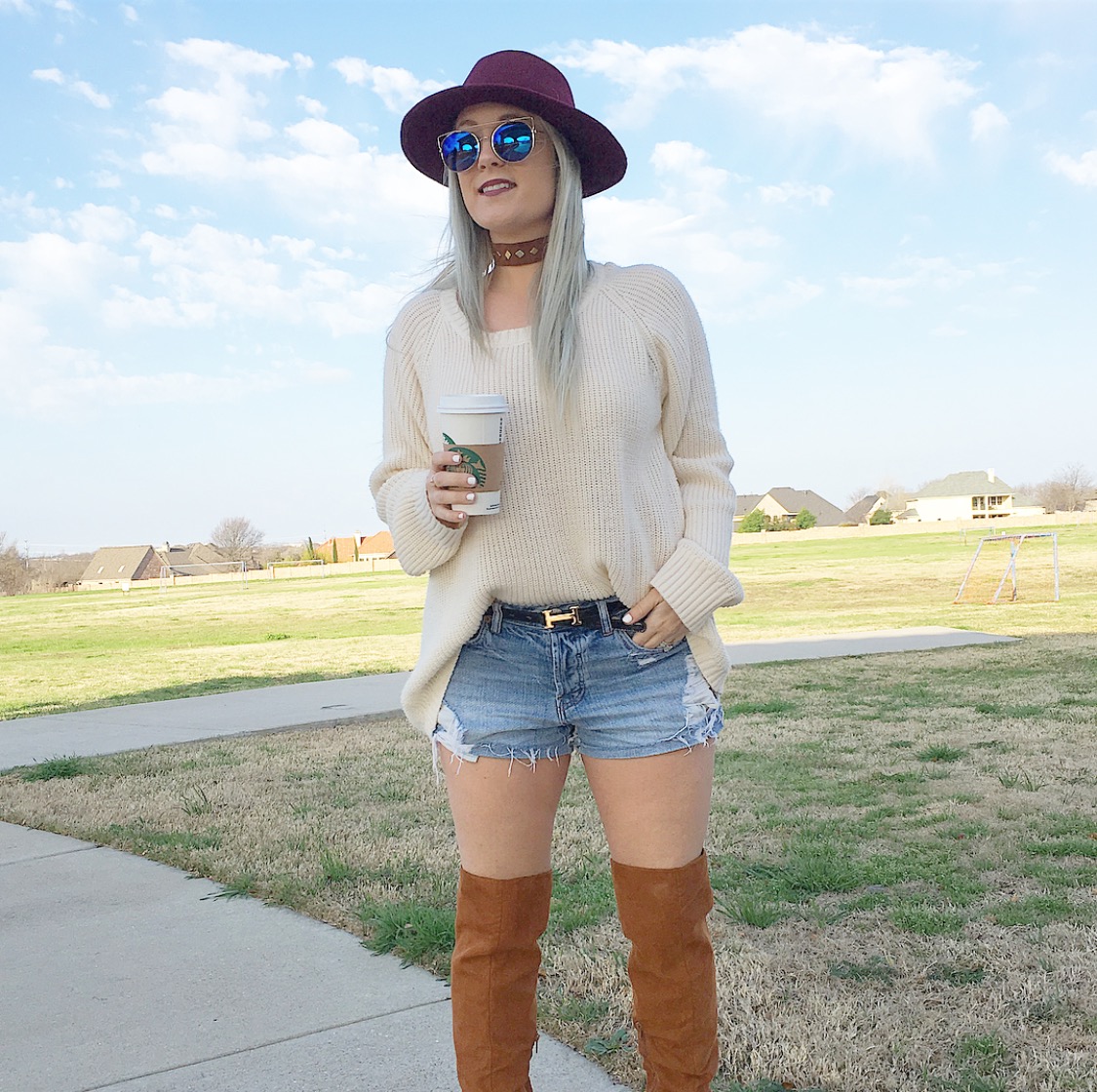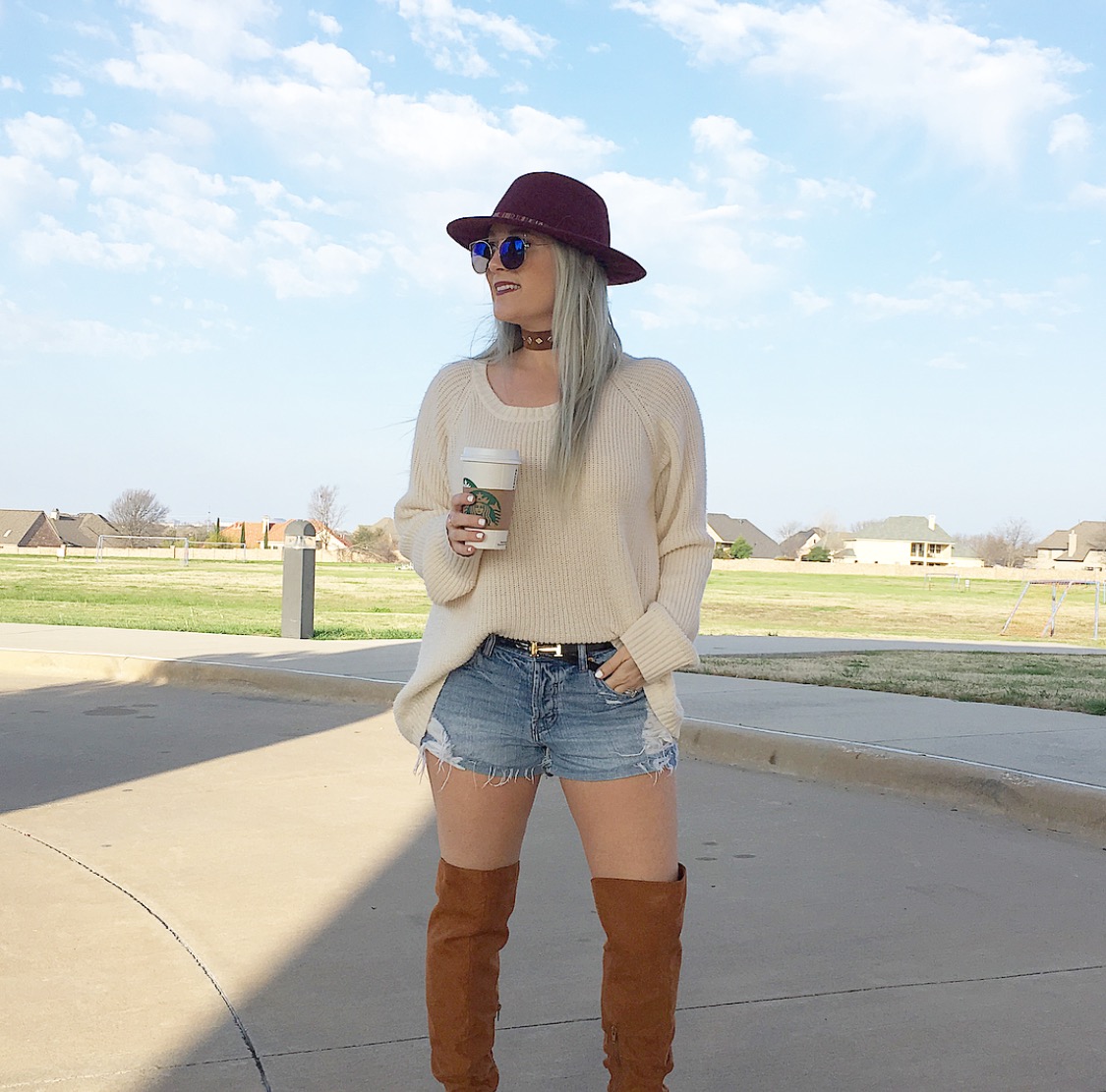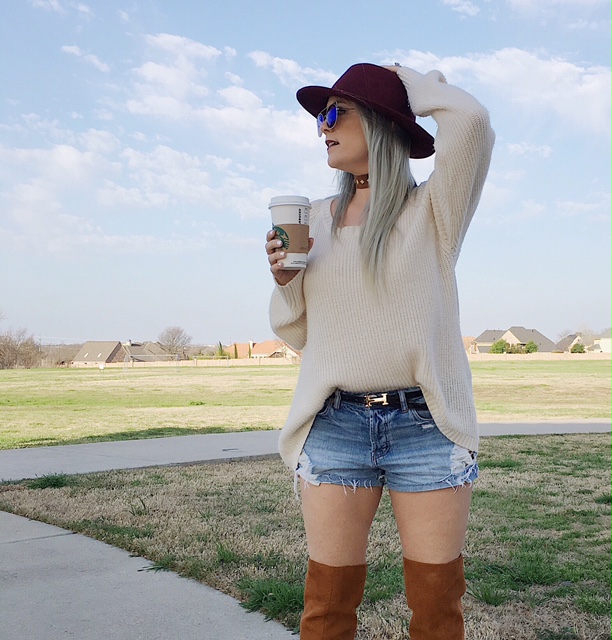 I purchased this oversized-sleeved sweater during the Nordstrom sale last year, and it's quickly become one of the most-worn pieces in my closet. I paired it with my go-to denim cutoffs (out of stock, similar, similar) and my favorite OTK boots for a laid back, bohemian vibe.
The finishing touch that brings this whole look together? A pair of fun, retro sunglasses! I am obsessed with the blue tint and have loved this trend the second I saw it. I wasnt sure if I could pull it off but I think it gives that hippie vibe. They work on every person I've seen them on! Of course, I had to add a great hat and one of my favorite chokers I have been loving.
It is a busy weekend for me as I am leaving later today to judge a dance competition in Galveston! Its long hours but its something I love doing! I have danced my whole life and it keeps my alive ( emotionally speaking…. Coffee & Diet Coke actually keep me awake 🙂 We actually go LIVE on Monday for our new remodeled office! Hoping I dont fall over from exhaustion 🙂
Do you have big plans for the weekend?
Brittany 🙂
Linking up with:
Friday Favorites
Friday Favorites with Meet @ The Barre
Oh Hey, Friday
High Five for Friday
Weekend Wear Link Up
Flashback Fashion Friday Link Up
Friday Favorites with Lizzie in Lace
Passion for Fashion Link Up
Fun Fashion Friday Link Up
SHOP THE POST: