Happy Monday Friends!! 
I hope y'all had a fabulous weekend! We had some crazy weather in Dallas… Saturday morning we woke up to 50 degree weather from storms the night before. All of Ridge's tee ball games were cancelled so we spent the day shopping #momwin 🙂
Yesterday was gorgeous so we had some bbq time with the neighborhood friends and kids. Pretty sure I didn't clean an inch of the house all weekend… #oops!
Well I've been really excited to share today's look with you, because I have a new brand to love- Buddy Love to be exact!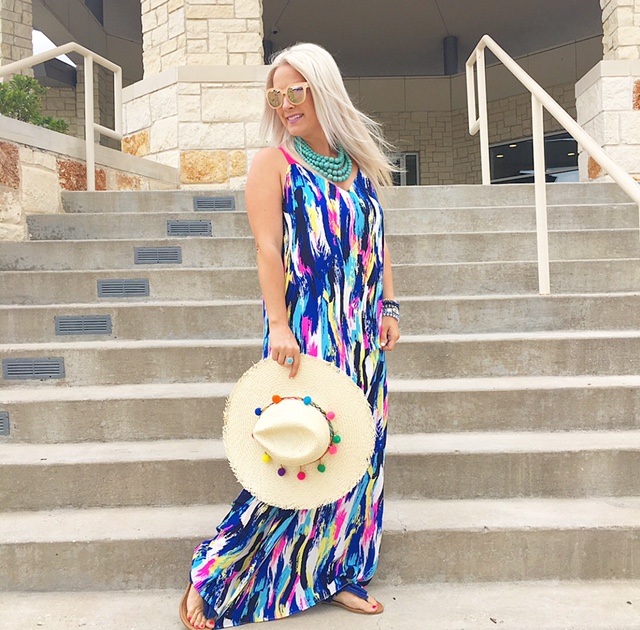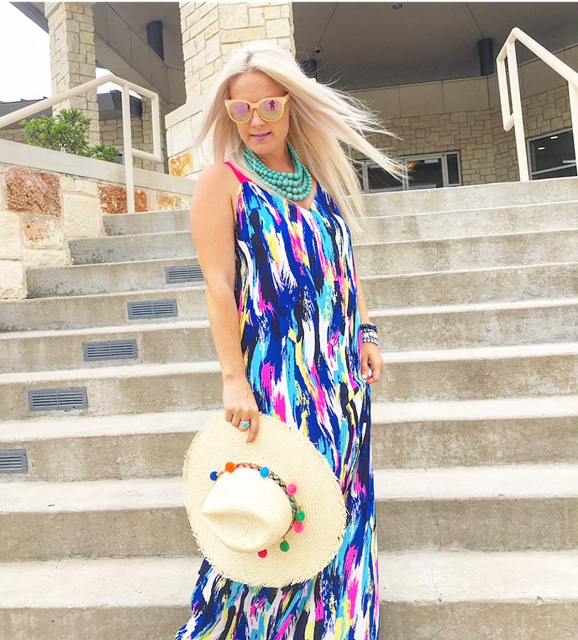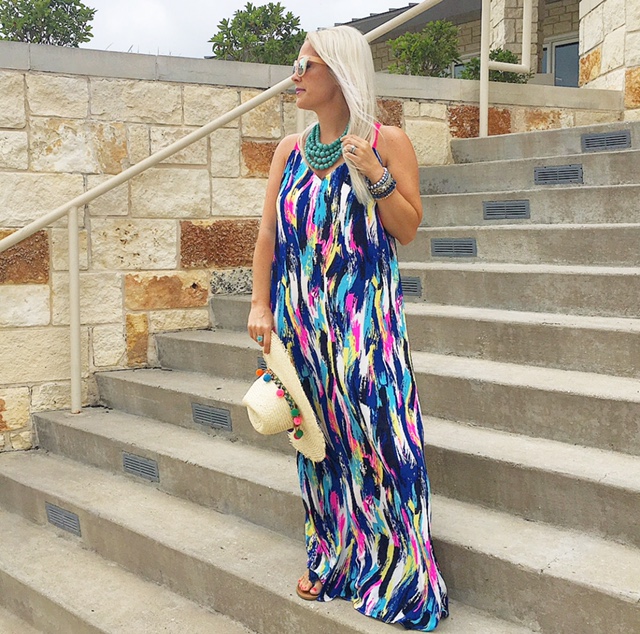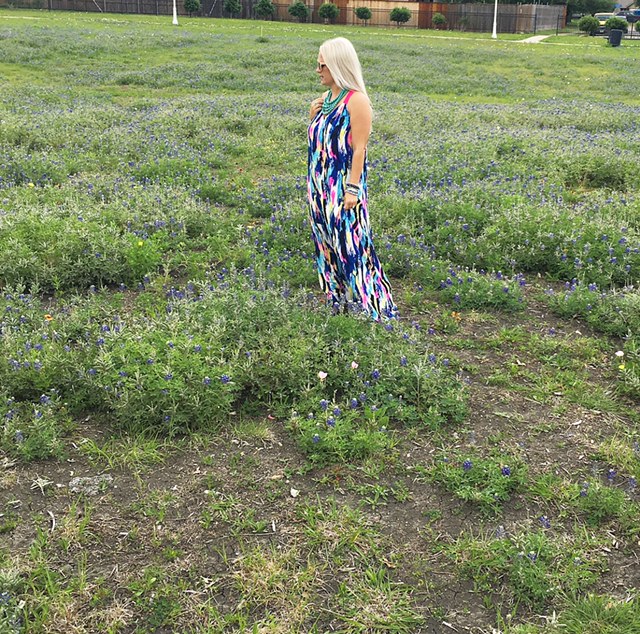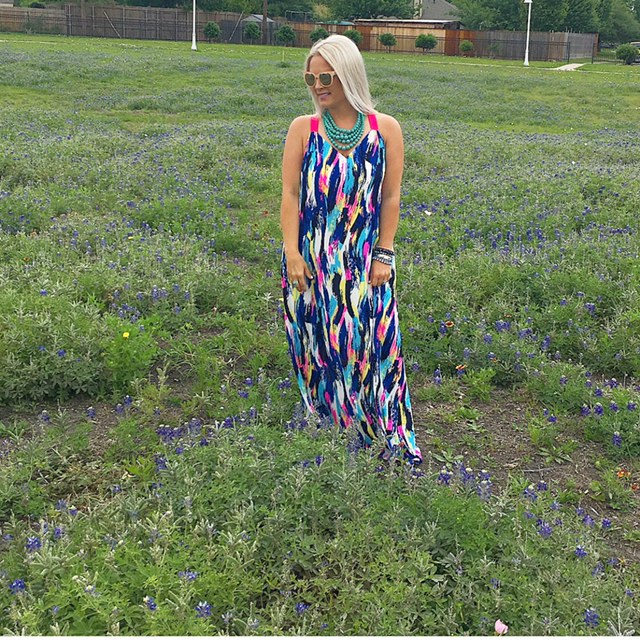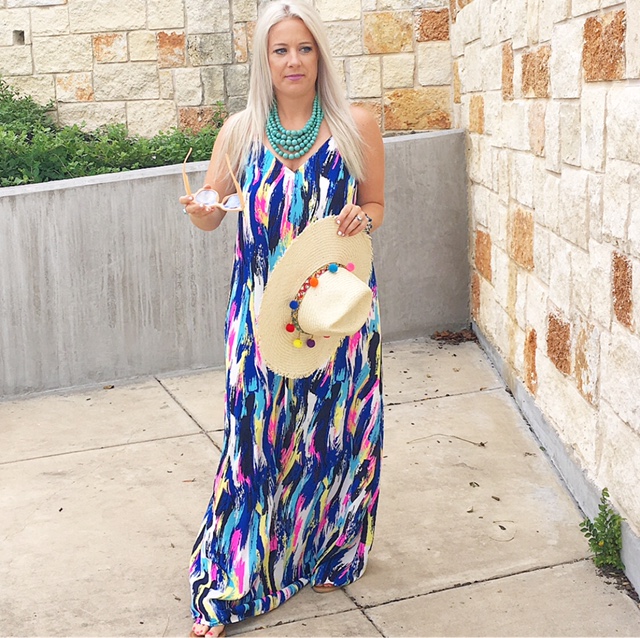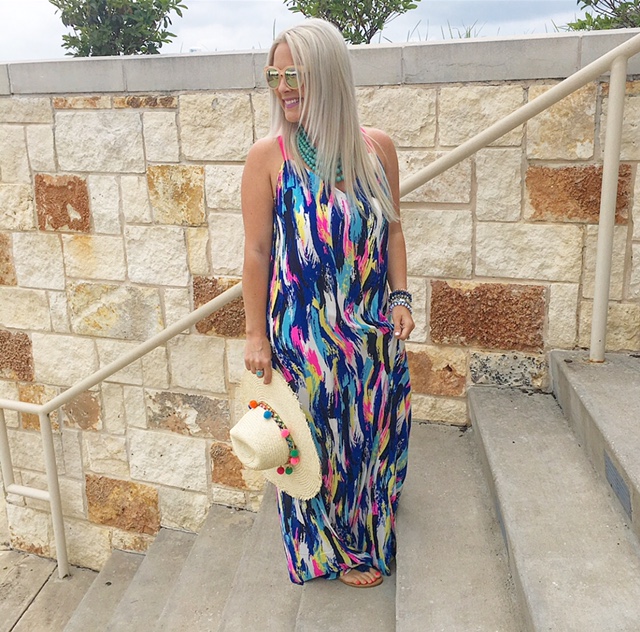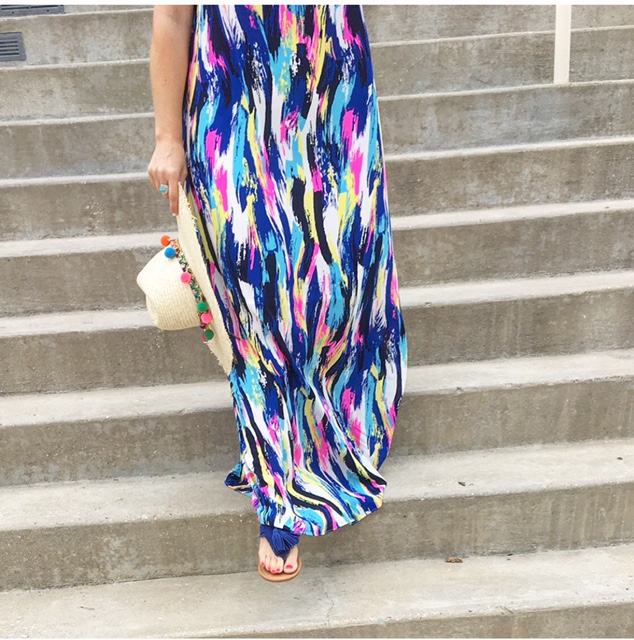 I wanted to share a behind the scenes / candid shot of how our photoshoots usually go…. Photobombed by the toddler!!! #reallifeblogmom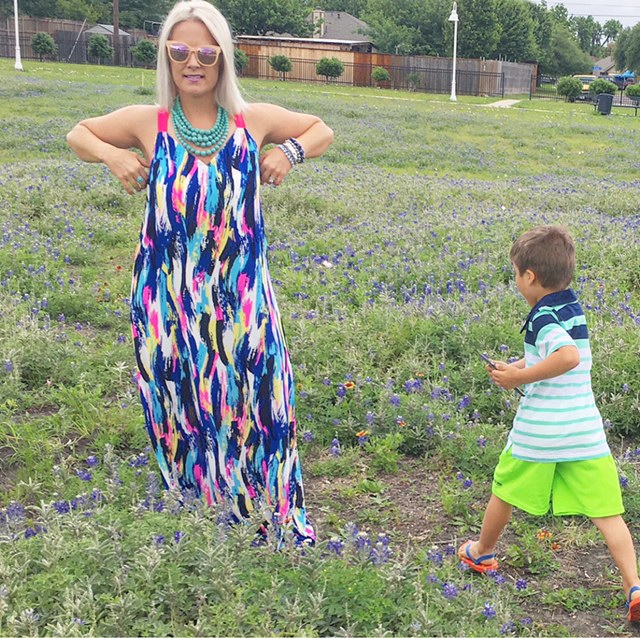 Maxi Dress // Hat   , Similar ) // Sandals // Sunglasses // Necklace
Yes, this is what it looks like when your husband takes your pictures and your child wants to be in one…. or just participate in the bluebonnet field!! I cant complain because if thats what keeps him busy and makes him happy, I totally support it!
This maxi dress just totally gives me life! I wore this for Easter weekend and everyone just loved it. The colors, the print, the fit… 100%!!! It is literally the perfect dress for summer. I could probably live in it for any occasion! I paired it with my favorite sandals and super fun pom pom hat.
I will be attending a fun event this week that is hosted by Buddy Love in Dallas. I cant wait to share all the fun with all of you and show you some new and exciting pieces coming out for summer! Stay tuned!
Have an awesome week friends!
Brittany 😉
Linking up with : BLoved Boston , Fizz & Frosting , The Shoe and Tell Fashion Link Up , More Pieces Of Me , Trendy & Tidy , Creative Mondays Blog Hop, How I Spring ,  Style Sessions, Good Hues-Day, Mummy Chronicles, Twosday Linkup, On Trend Tuesdays,