Happy Friday Babes!! 🙂 I am so ready for the weekend and more excited for Cowboys Sunday! I feel like every time I get excited for the playoffs, I jinx them and something bizarre happens at the end of the game and we lose 🙁 …… Only good vibes over here!!
Y'all, we just had the holidays, New Years and now we are a month out from Valentines Day!! That is where today's post comes in…
Whether you're going on a hot date or doing something fun with the girls, I've rounded up some Valentines Day Inspiration for you. Who doesn't love a reason to get dressed up?! I don't know about you, but 'm always looking for an excuse to wear sequins, fur and all the PINK!!! 🙂
Last year I went with all pink and red and I want to mix it up this year! You don't have to just wear pink or red for Valentine's obviously, but those colors definitely scream romantic, love and Valentine's Day for sure!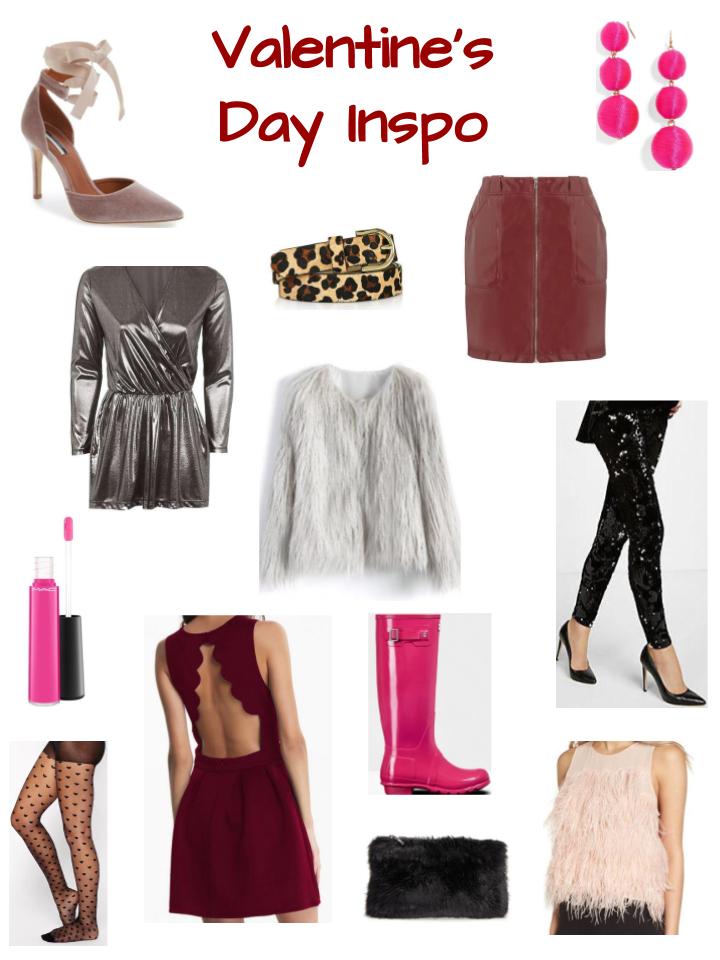 Hunter Boots / Metallic Wrap Dress / Pink Pumps / Mac Lipgloss / Fur Coat / Heart Tights / Red Leather Skirt / Black Sequin Pants / Leopard Belt / Pink Earrings / Backless Dress / Faux Fur Clutch / Ostrich Feather Tank
Shop The Looks:
Do you have any plans for Valentines Day yet?
Brittany 🙂